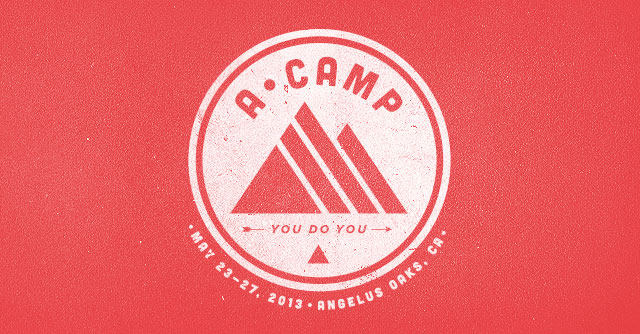 Remember Pure Poetry Week, which turned into Pure Poetry Month, which turned into a collective obsession with queer poets who tug on our heartstrings lightly and bring us to our knees (metaphorically) with their words which so accurately describe the tumult of our inner souls? I do.
I liked that ish.
Today on the mountain we're playing the Pure Poetry Challenge, a mad-libs style race to the end of the verse where people have to write poems based on random factors in a controlled period of time. It's really complicated and I think I'm gonna be pulling stuff out of hats! JK it's simple. But I was serious about the hats.
Here's an idea of what it's like:
Me: ARE YOU READY

Them: Ready for what??

Me: *Pulls five strips of paper out of a floral snapback hat*

Me: Strip One: Ode. Write an ode. Strip Two: Stef Schwartz. Write an ode to Stef Schwartz. Strip Three: This excerpted line from a pure poet's poem. Write an ode to Stef Schwartz using this excerpted line from a pure poet's poem. And fuck the last two strips! You have ten minutes!
The game has two points: 1. you should write more, because everyone should write more, and 2. you should focus on the giants of poetry if you're trying to gain some footing.
Here's ten pure poems to get your heart bleeding. Tread lightly, and don't be afraid to soak it all in.
What is the current that makes machinery, that makes it crackle, what is the current that presents a long line and a necessary waist. What is this current. What is the wind, what is it. Where is the serene length, it is there and a dark place is not a dark place, only a white and red are black, only a yellow and green are blue, a pink is scarlet, a bow is every color. A line distinguishes it. A line just distinguishes it.
9. Things Shouldn't Be So Hard, by Kay Ryan
A life should leave
deep tracks:
ruts where she
went out and back
to get the mail
or move the hose
around the yard;
where she used to
stand before the sink,
a worn-out place;
beneath her hand
the china knobs
rubbed down to
white pastilles;
the switch she
used to feel for
in the dark
almost erased.
Her things should
keep her marks.
The passage
of a life should show;
it should abrade.
And when life stops,
a certain space—
however small—
should be left scarred
by the grand and
damaging parade.
Things shouldn't
be so hard.
I'm preparing myself for an extended period of loneliness

That will begin very soon I think

I've illegally downloaded two new depressing songs

I've placed a copy of Good Morning, Midnight under my pillow for easy reference

I've printed out the tablature for every Morrissey song I know so I can sing them to myself

Alone in my room

Just a few things are needed really

To make me calm

While I figure out a simple, clean, and effective way to kill myself,

With minimal stress for the person who has to find and dispose of my body

But I'll probably never think of a way

Because I'll probably never kill myself

I'll just lie in my bed suffocating myself with my pillows

While listening to the four songs you said were your favorite

And maybe burn myself a little with the iron

On special occasions

And the next time I'm in a subway station,

I'll stand a little further on the yellow line

Or maybe the next I'm at your apartment

I'll try a little harder
spilling water from my back,

you call and i come.

that exhausted walk to reach you

breathless and no i didn't run

to see you, i've been smoking

too much, same thing.

another awkward hug in the car

as my face smashes your cheek

that i can feel it leaving now

is the saddest, a beautiful eruption

you could have picked it off the tree

and chowed

but you weren't hungry.

feeling it dying away all day

much worse than the straining

against the leash, another gorgeous

thing that should not have happened,

gone again.
You do not have to be good.
You do not have to walk on your knees
For a hundred miles through the desert, repenting.
You only have to let the soft animal of your body
love what it loves.
Tell me about despair, yours, and I will tell you mine.
Meanwhile the world goes on.
Meanwhile the sun and the clear pebbles of the rain
are moving across the landscapes,
over the prairies and the deep trees,
the mountains and the rivers.
Meanwhile the wild geese, high in the clean blue air,
are heading home again.
Whoever you are, no matter how lonely,
the world offers itself to your imagination,
calls to you like the wild geese, harsh and exciting —
over and over announcing your place
in the family of things.
the trees are naked and lonely

I keep trying to tell them new leaves will come around in the spring

but you can't tell trees those things.
You did say, need me less and I'll want you more.

I'm still shellshocked at needing anyone,

used to being used to it on my own. It won't be me out on the tiles till four-

thirty, while you're in bed, willing the door

open with your need. You wanted her then,

more. Because you need to, I woke alone

in what's not yet our room, strewn, though, with your

guitar, shoes, notebook, socks, trousers enjambed

with mine. Half the world was sleeping it off

in every other bed under my roof.

I wish I had a roof over my bed

to pull down on my head when I feel damned

by wanting you so much it looks like need.
Her body
is the exact opposite of mine
curves unexpected in places
the journey over her insecure form
is rough-smooth in unfamiliar places
beneath her belly
under her chin
her lips blow fire-words
that burn the back of my throat

I speak of other things when I am with her
I am my best-kept silence
when I am with her my tongue cuts circles around her
meals
-you don't need to eat that, you know
-chocolate isn't good for anyone

Sometimes I don't say anything at all
liberated woman that I am
I simply go home to my own house
stick my own fingers down my own throat
and vomit the food I bought with my own money

She is the place I go
when I cannot stand to be by myself
when I cannot stand myself she
stands between me and the night
becomes my sorrow
she smiles when people look at us and wonder why her
those who love her want to know
why me so needy
so brooding when I do not have her attention

Her mother wants to do something to my hair
her body is the exact opposite of mine
she never tells me I am too thin
some days my body is angled toward breaking
her cross
my sorrow
we speak carefully at table
she says nothing when I leave my dinner
undisturbed by the slight canter of conversation

She does not elaborate on her day
it is her way to swallow her own disappointments
better to allow me to voice my needs first
I have always been first in this

I have stopped crying into her full bosom
she hardly rocks me to sleep anymore
I have grown tired of being the child in this relationship
(That girl is just looking for a mother)

On Fridays we come close to agreeing
iced tea and sushi for me
rip tips and pork fried rice for her

I am afraid she already knows I am not
who I pretend to be
I do not know how to tell her about these poems
leaking scared and angry from my pen

But we are going to see a therapist this week
love and basketball
and best friends in seasons keep us from killing each other
we tread safe like the way we love
I don't know if this will be enough
I cannot lose her a second time
I am not certain I could bring her back for another go-round
again

Her body
is the exact opposite if mine
sandbags at water level we prevent one another
from drowning

Her body is the exact
opposite of mine
I am desperately trying to complement her
2. Twenty-One Love Poems, by Adrienne Rich
ii

I wake up in your bed. I know I have been dreaming.
Much earlier, the alarm broke us from each other,
you've been at your desk for hours. I know what I dreamed:
our friend the poet comes into my room
where I've been writing for days,
drafts, carbons, poems are scattered everywhere,
and I want to show her one poem
which is the poem of my life. But I hesitate,
and wake. You've kissed my hair
to wake me. I dreamed you were a poem,
I say, a poem I wanted to show someone…
and I laugh and fall dreaming again
of the desire to show you to everyone I love,
to move openly together
in the pull of gravity, which is not simple,
which carries the feathered grass a long way down the upbreathing air.
1. Computer, by Eileen Myles (Yes, I'm biased.)
I'm not even a boat

I'm where a boat

crashed.

I put my impossible

body in your hands

is this a pen