I've spent the last few months talking to y'all about women in politics because it seems pivotal, at this precise moment in history, to examine how gender influences our political system and how women fighting to be represented within it are changing it forever. By now, you hopefully understand the ways in which sexism defines the political lives of women, how women's leadership transforms politics, how women transform elections, and why Donald Trump is the antithesis of everything good in this world.
I'm not done exploring the intersections of political work and womanhood. But I'd like to take a step back this week and let some of the women who have straddled that line tell their own stories. That's why I'm here to showcase, for you, ten of the American women who fundamentally altered history simply by showing up and working like hell – from Hillary Clinton herself to America's women Supreme Court Justices and all the way through the lives of the women who serve and have served in Congress – in their own words.
---
Barbara Lee is a feminist powerhouse, and her story is powerful, too: A woman of color growing up in Texas finds the Black Panther Party and eventually lands herself in Congress, where she has been a relentless advocate for people of color and women and girls. Talking bluntly about the issues is Barbara's bread and butter, and in the latest edition of her memoir includes an assesment of what's ahead in the contemporary political landscape and how far we've all come in American politics since she started out.
---
By the time Dorothy Height arrived in Congress, she had seen and done what one could only refer to as "it all." A civil rights veteran, she recalls in this memoir how she charted a course from the Harlem Renaissance and MLK's March on Washington to becoming a political powerhouse standing, often alone, in her fight for racial and gender justice on the Hill.
---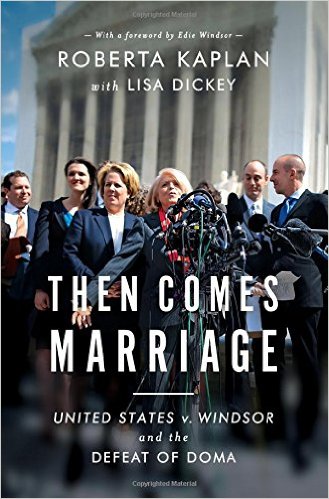 In which Roberta Kaplan, the litigator who brought down DOMA, tells the story of how she and Edith Windsor let a spirited battle for gay marriage that will surely one day be remembered as a sea change moment in the lives of gay and bisexual people across the country under the law.
---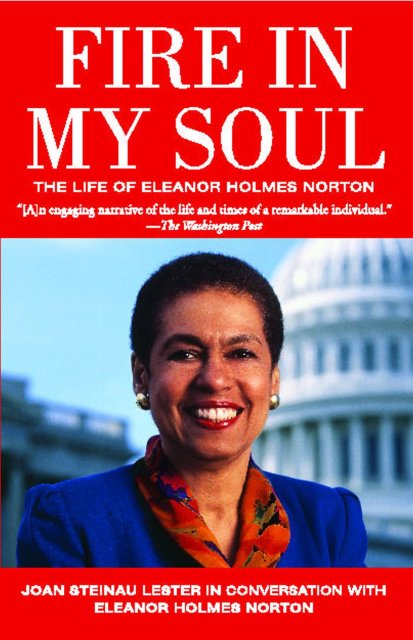 The politics of Washington, DC are intense and full of fire – and only someone hailing from the district truly knows it. In my years there, I learned not only how government functions on the national level, but also how local politics leave DC's residents unrepresented. DC is not a state. We lack the power to authoritatively make our own laws, and we're subject to the whims of congress. And our one member of Congress, Eleanor Holmes Norton, is a feisty firecracker who fights like hell – even though she doesn't even hold voting power. She's got an activist spirit, a strong inner sense of her own power, and a drive that's made her a mainstay in the gritty, fast-paced world of DC politics. And she's not done fighting yet. Read at your own risk of incredible inspiration.
---
Hard Choices is not an easy read. I mean, Hillary Clinton has literally written the book on foreign policy. It's a complex, wonky tome detailing the minutia of Hillary Clinton's work as Secretary of State during Obama's first term, in which she made women's rights a priority of U.S. foreign policy that will remain one of her most powerful legacies. It's an insider's look at how foreign policy can be a tool for change, as well as the complicated discussions that make the matters of that type impossible to simplify into "right" and "wrong." What Hillary did in the State Department was work tirelessly in an attempt to make America's image abroad — and the policies it implemented around the world — better. That's not an easy task, but for someone as driven as she is, it's a possible one. I'm still working on finishing this book, which comes in at 500+ pages in hardcover, but so far my favorite part is watching Hillary's relationship with Barack Obama — a former rival — unfold across continents and the four years she spent taking the lead on his vision for America and the world.
Also, Living History was amazing. Like, if you've never read it, read it first. If you've never read it, read it now.
---

Before Hillary, before Condoleezza Rice, there was Madeleine Albright: The first-ever female Secretary of State, and a figurehead in the movement for women's full political and social equality. Albright served two terms in Bill Clinton's administration, and recounts the details in this memoir that carries us through some high-stakes political drama as well as the events in Albright's own life that shaped her career and her methodology for approaching issues of foreign policy.
---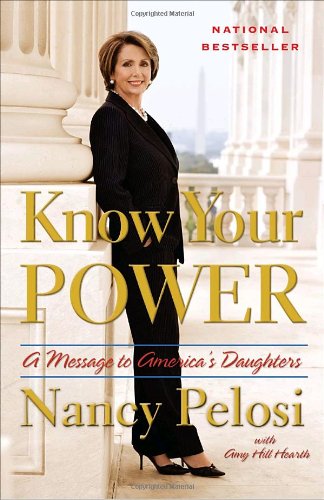 Nancy Pelosi wasn't just the first woman to serve as Speaker of the House. She was also one of the most successful Speakers in history, certainly outshining the uncool Republican dudes who would follow her tenure and proceed to destroy our once-functioning government in the course of only a few years. And I can tell you, from personal experience, that she wears some seriously awesome suits over there on the Hill, where she's going strong in the fight for a more progressive, inclusive America that lifts up every man, woman, child, and family unit in its borders. In this book, she calls on all of the women just like her — American women of all stripes — to rise up and fight like hell, with her guidance and inspiration lighting the way. I am also partial to including this book because I want to let you know that a letter personally addressed to me and signed by Nancy hangs over my desk. That is all. I have peaked and it's all downhill from here.
---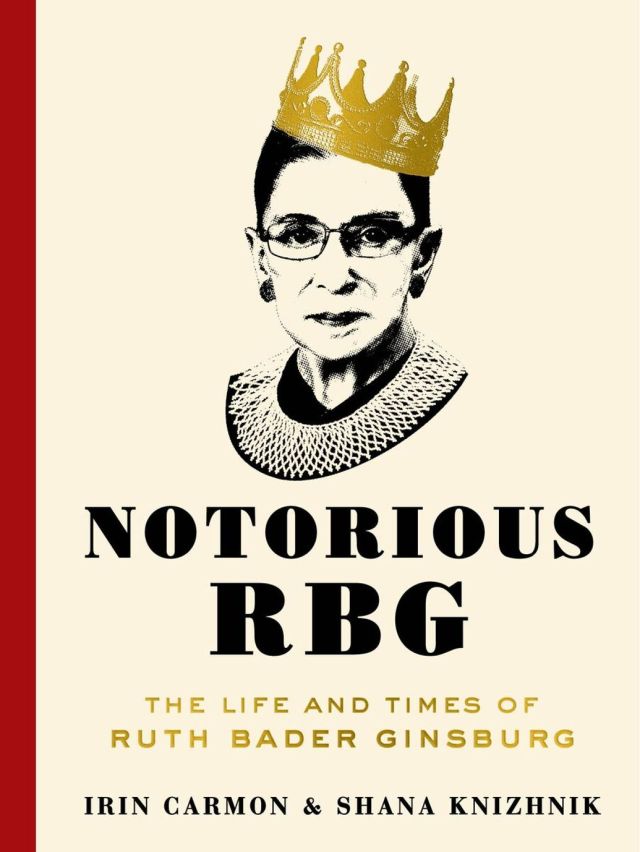 I mean, duh. Truth Time: I was supposed to get a review copy of this book, never did, and am still suffering from how aloof and lost in the world I feel without it. There is no doubt in my mind that this is one of the best political biographies of our time, and I don't want anyone to go through my own pain. Buy it immediately, read it voraciously, and come out of the experience ready to do as I do daily and worship at the font of Ruth.
---
The third woman and first Latina to grace the Supreme Court, Sonia Sotomayor's appointment as Justice of the nation's highest court was historic and incredibly important. In her memoir, she recounts how she rose to power out of poverty, overcame hardship on the way to making history, and fought like hell to make it to where she is.
---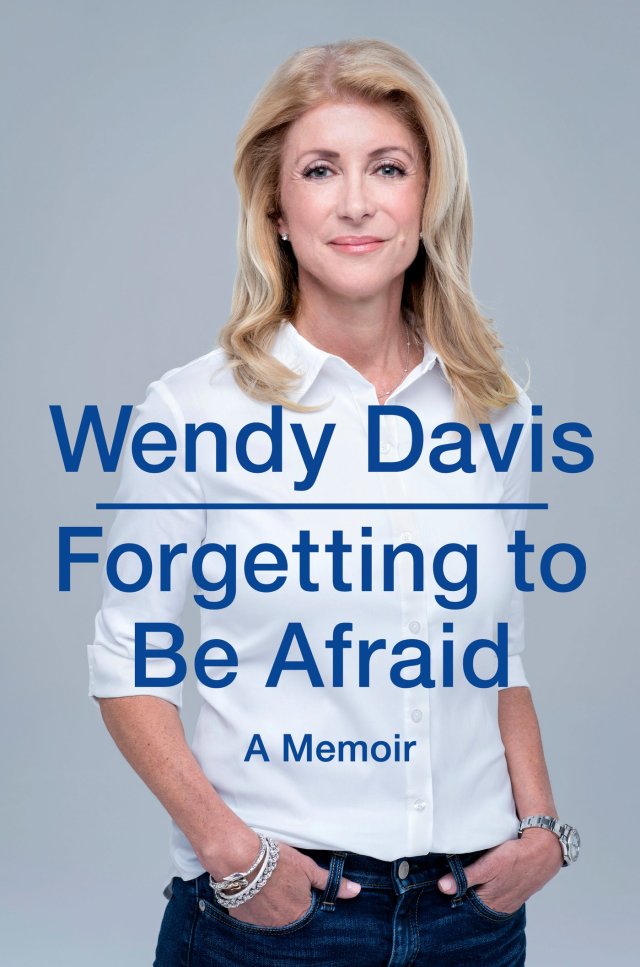 Wendy Davis inspired us all in 2013 when she stood tall — quite literally — for abortion rights in Texas by way of a 13-hour filibuster of HB2, the bill that became law and then put Texas women in immediate crisis. Afterward, Davis went on to run for Governor in one of the only recent elections in which a Democrat had a fighting chance of moving in to the Governor's Mansion in the Lone Star State, and although she lost it's undeniable that she will bring her hard work and impassioned fighting spirit to many political battles in her future. From her time as daughter to a single mom to her own experience as a poor teenage mother herself, and through the halls of city councils and the Texas state Senate, Davis takes us on a wild and courageous ride through politics and self-empowerment in this book, one in which she comes out even stronger on the other side.
---
Rebel Girls is a column about women's studies, the feminist movement, and the historical intersections of both of them. It's kind of like taking a class, but better – because you don't have to wear pants. To contact your professor privately, email carmen at autostraddle dot com. Ask questions about the lesson in the comments!