In my last Rebel Girls, I spotlighted some of the writers who have changed the feminist movement by bringing a Black feminist perspective to the forefront. Too often, however, those kinds of paradigm shifts in the feminist movement are posited as if they come from the past.
These are 22 badass Black women – many of them queer or trans – who shake things up every day to make the world a better place. Like, right now. In ABC order by first name!
If you're on this list and would like to request being removed or making an edit to your bio or links, let me know at carmen [at] autostraddle [dot] com and we'll get it all fixed up ASAP. I love you no matter what!
---
Aisha and Danielle Moodie-Mills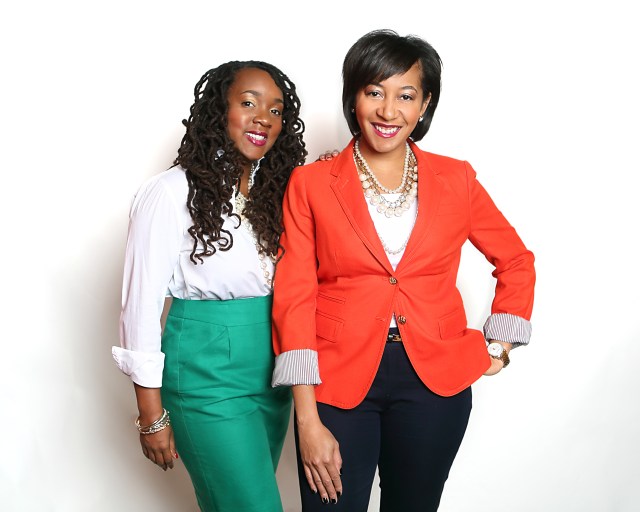 Whether Aisha and Danielle are writing on their blog, ThreeLOL, mixing up politics and pop culture with a twist on Blis.FM's Politini, or just being plum adorable together like the totally sweet married couple they are, you're gonna wanna pay attention to their every waking move. From television to the Obama administration to race and gender, nothing's off-limits on Aisha, Danielle, and Politini Media's Twitter feeds.
---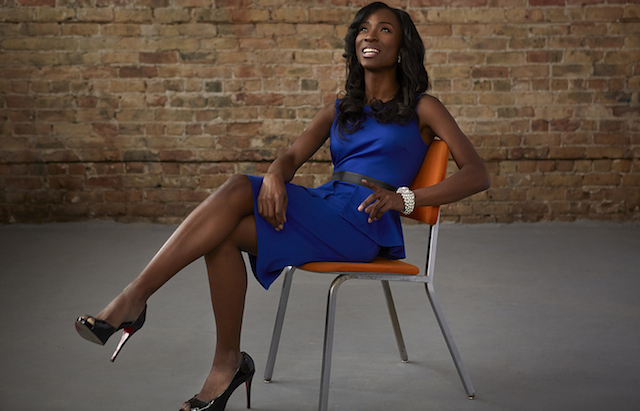 Angelica Ross
Angelica lives her life at the intersections – and her career is built around helping others navigate the crosshairs. She's the Executive Director and CEO of TransTech Social Enterprise, a program that helps empower, educate, and employ members of the trans community, and is a faculty member for the national Trans Leadership Academy. It's taken her a decade to get here, but she's armed with a radio blog show and ready to change the world for all women. Follow her @angelicaross and @missrosslive and catch her quips at missross.com.
---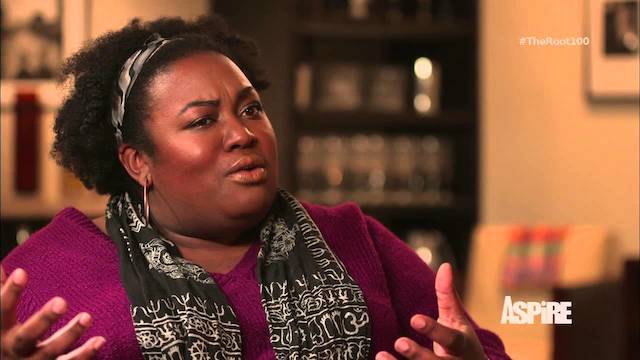 Dr. Brittney Cooper
Brittney is Assistant Professor of Women's and Gender Studies and Africana Studies at Rutgers University, a founding member of the Crunk Feminist Collective, and a Black feminist scholar. Her book Race Women: Gender and the Making of a Black Public Intellectual Tradition is coming soon, and in the meantime she's a contributor at Salon and also brings her brilliance to Ebony, The Root, the Los Angeles Times, the New York Times, Huffington Post Live, Colorlines, NPR, Ms. magazine, and Al Jazeera America. Get schooled and follow her @ProfessorCrunk.
---
Faith Cheltenham
Faith is a longtime bisexual activist, writer, parent, and the president of BiNet USA. She's developed relationships within the White House to talk about LGBT issues and bisexual health and visibility, becoming the first leader of a bisexual nonprofit to have a private meeting with the President. She's also been published and interviewed widely, appearing in PSAs for the American Institute of Bisexuality. This year she'll be keynoting the Transcending Boundaries conference in November. You can follow her on Twitter!
---
Feminista Jones
Feminista Jones is an award-winning Black feminist blogger and author of Push the Button. I really want to let her speak for herself here:

I think of myself as a post-modern, sex-positive, Black feminist woman. That is a mouthful, but it basically means that I'm multi-faceted, at least in my expression of myself and my embodiment of feminism. I exist in a new era of critical thinking and self-identification. I promote the positive aspects of sex, sexuality, and sexual liberation. I'm Black and my race/culture inform an enormous amount of my values and perspectives. I am a feminist and as such, I believe that men and women should be treated equally and granted equal access to resources such as education, employment, government, etc. I am a woman. My idea of womanhood and femininity is my own and I own it.
Let Feminista Jones drop truthbombs into your life by reading her blog and following her on Twitter.
---
Hannah's an Autostraddle writer, Broad City fangirl, and potential soul twin to Carmen Rios who lives in Brooklyn and has been in a bunch of movies and television shows. Also, she writes frequently about life as an interracial human being and it's never less than compelling. If you don't follow her on Twitter, there's no telling what you'll miss out on – be it Beyoncé or candid photos of Abbi and/or Ilana drunk in elevators.
---

Helen writes for Autostraddle and ElixHER and covers the intersecting issues of race, gender, and sexuality with precision and grace. Honestly, I think she's underrated. You should fix that by following her on Tumblr and turning your dashboard in the queer brain food you want to see in the world.
---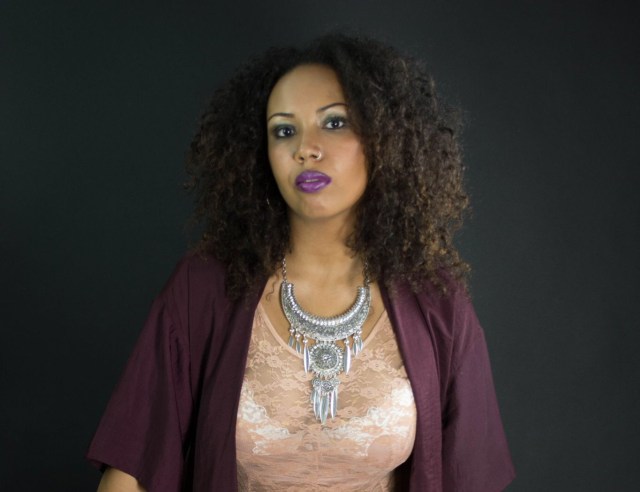 Jamilah Lemieux
Jamilah is the Senior Digital Editor for EBONY, but she's also written for other print and digital magazines like Essence, Jet, Clutch, Medium, and Jezebel. Once upon a time, she had an award-winning blog called The Beautiful Struggler. Now, she frequents MSNBC as a guest on shows like The Reid Report and So POPular, Huffington Post Live, and Al Jazeera America to talk about issues like racial equality and LGBT rights. You can follow her on Twitter to get your fix of her executive realness and learn more about her at jamilahlemieux.com.
---

If you're looking for a reason to follow Janet Mock, I have nothing to say to you. Redefining Realness was amazing, her takedowns are flawless, and she's got more wit, sass, and sincere goodness in one pinky than most of the boring white dudes on television could ever wish for. Follow her on Twitter and Tumblr now and be warned that if you don't, we can't be friends.
---
When Jasika isn't busy being on your television screen, making her own wardrobe with her own two hands, and prepping for her upcoming appearance at A-Camp, she's on Tumblr and Twitter talking social justice. Also, I think she might be able to produce more time than is normally assumed humanly possible to do these things, just saying.
---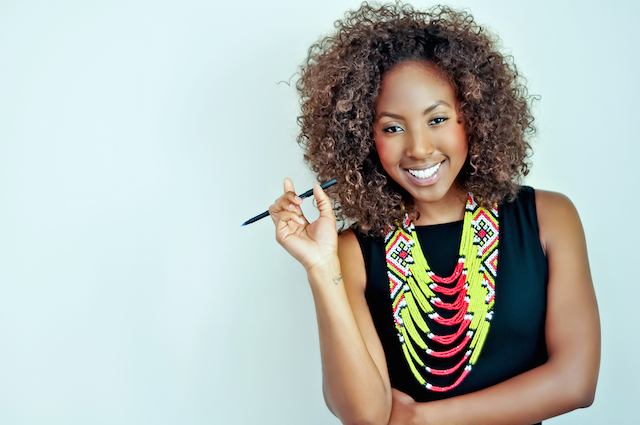 Kimberley McLeod
Kimberly is the founder and editor-in-chief of ElixHER, an award-winning website and magazine for Black LGBT women. She comes to that work with a background in advocacy – she served as Director of Communications at the National Black Justice Coalition, managed GLAAD's Communities of African Descent media program, and spent a year as the LGBT Task Force Co-Chair of the National Association of Black Journalists. Her work has appeared in TIME, EBONY, Essence, theGrio, People, InStyle, Clutch, the Huffington Post, The Root, and Black Enterprise. She's also graced GO Magazine's "100 Women We Love" list, won an Esteem Award for a piece on Black pastors and LGBT equality in EBONY, and was nominated for a Women's Media Center Social Media Award. Before you move on to the next person on this list, you should subscribe to ElixHER and follow Kimberley on Twitter.
---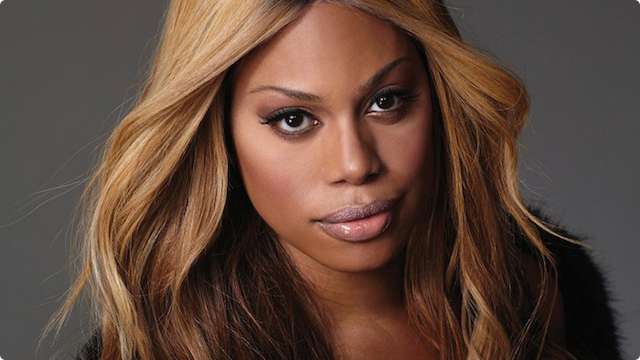 Laverne Cox is a trans actress and advocate taking the entire world by storm. She's currently juggling roles in three television shows with an ongoing passion for social justice, and she often puts the spotlight on trans and queer youth that they've so often been denied in mainstream media with her work. She's flawless and amazing. I do not understand why you'd need me to vouch for it since it's a literal fact. Follow her on Twitter and take a sneak-peek into the life of a trans superstar by following her on Instagram.
---
Lourdes Ashley Hunter
Lourdes Ashley Hunter is the National Director of Trans Women of Color Collective based in Washington DC. TWOCC, a grassroots organizing collective, has been instrumental in leading courageous conversations that center the narratives, lived experiences and leadership of trans and gender non-conforming people of color in social justice moments. Lourdes' pronouns are Goddess, Queen Sister. When she's not out changing the world and changing lives, she's living (and speaking) her truths on Twitter.
---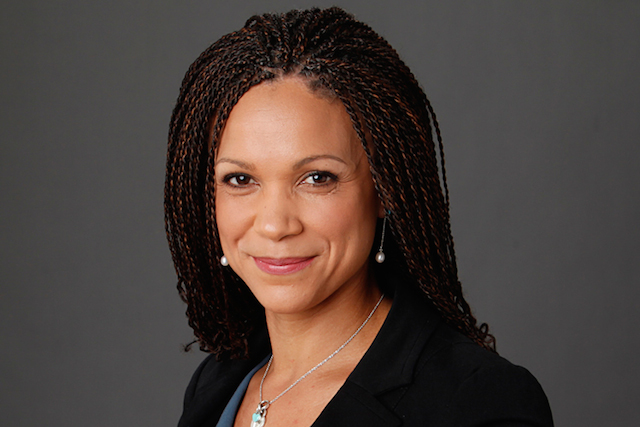 Melissa Harris-Perry
Melissa Harris-Perry has been delivering real talk to a sizeable portion of America for a while now, and she never backs down when her voice is needed most. She has weighed in on the #BlackLivesMatter movement, schooled the world on Black feminism, and opened up a can of whoop-ass on literally tons of politicians and other assorted fools on network television. Let her take you to #NerdLand on Twitter and just promise me you'll never come back.
---
Mia McKenzie
Mia is the founder of Black Girl Dangerous, an online feminist space for queer people of color to make their voices heard. She's won the Astrea Foundation's Writers Fund Award, the Leeway Foundation's Transformation Award, and the Lambda Literary Award for your favorite book, The Summer We Got Free, Her second book, Black Girl Dangerous on Race, Queerness, Class and Gender, is used in college classrooms around the nation. She travels to talk race, queerness, gender, and class and has contributed to The Kenyon Review and make/shift and been published in The Guardian and Colorlines. Follow @BlackGirlDanger on Twitter to get your fix of her wit and seriously powerful intellect.
---

Reina Gossett
Reina is currently Activist-in-Resident at Barnard College's Center for Research on Women, a role she took on after stints at the Sylvia Rivera Law Project and Queers for Economic Justice, where she produced the A Fabulous Attitude documentary. She's also been honored with the George Soros Justice Advocacy Fellowship by the Open Society Foundation and was a Stonewall Community Foundation Honoree. She collaborated with Sasha Wortzel to write, direct, and produce STAR PEOPLE ARE BEAUTIFUL PEOPLE, a film about the lives of Sylvia Rivera and Marsha P. Johnson and the Street Transvestite Action Revolutionaries. She's an activist, writer, and force of nature. Read her blog and follow her on Twitter to become a better person.
---

Roxane is undoubtedly someone you're already obsessed with. Right? Aside from publishing an amazing essay here at Autostraddle dot com, she's Editor of The Toast's new counterpart The Butter and co-editor of PANK as well as author of Ayiti, An Untamed State, and Bad Feminist. Her writing has appeared in Best American Mystery Stories 2014, Best American Short Stories 2012, Best Sex Writing 2012, A Public Space, McSweeney's, Tin House, Oxford American, American Short Fiction, West Branch, Virginia Quarterly Review, NOON, The New York Times Book Review, Bookforum, Time, The Los Angeles Times, The Nation, The Rumpus, and Salon. We're kind of her fangirls around here, so probably you should get on our level and follow her on Twitter.
---

Sesali Bowen
Sesali is Femisting's resident sexpert and a self-described professional shit-talker, as well as a queer, fat, Black feminist organizer who has worked at the United States Student Association and as part of the Youth Organizing team at Planned Parenthood Federation of America. I spoke on a panel with her once and she literally changed my entire world view. This is not an exaggeration. I have brought up her words of wisdom from that day multiple times in the last month, just ask Riese. Anyway, make sure you're not missing out on a moment and hop to following her on Twitter when you're not devouring her blog.
---

Shaadi Devereaux
Shaadi is a Black, AfroIndigenous writer who identifies as a transwomanist. She's also a consultant on women's global initiatives and human rights. You can catch her writing on forums like Black Girl Dangerous and The New Inquiry and keep tabs on her movement-building on Twitter and Tumblr.
---

Trudy
Trudy is the 35-year-old asexual Jamaican Black womanist who single-handedly runs the very badass blog Gradient Lair, which explores the experiences of Black women and analyzes art, media, culture, and social politics from a Black perspective. She also takes her cameras and feelings place over at Drift Sojourn. Follow Gradient Lair on Tumblr and @GradientLair, @driftsojourn, and @thetrudz on Twitter to get your fix of all the magic.
---
Rebel Girls is a column about women's studies, the feminist movement, and the historical intersections of both of them. It's kind of like taking a class, but better – because you don't have to wear pants. To contact your professor privately, email carmen at autostraddle dot com. Ask questions about the lesson in the comments!