As I've read independently about feminism since I graduated, I've been struck by how the contributions of Black women in feminism have been consistently minimized, erased, and co-opted by the people who taught me, and ostensibly, many others like me, in women's studies. It's legitimately shameful how little credit is given to Black women for expanding feminism and really challenging women who led the movement throughout herstory to consider other components of oppression in their analyses.
These are nine Black women who changed feminism forever with their scholarship. Let's vow to never forget their names.
---
Alice Walker coined the term "Womanism" in a 1979 short story called In Search of our Mother's Gardens: Womanist Prose. She defined such a person as:
A woman who loves another woman, sexually and/ or non sexually. She appreciates and prefers women's culture, women's emotional flexibility…[she] is committed to the survival and wholeness of an entire people, male and female. Not a separatist, except periodically for health… loves the spirit…. loves struggle. Loves herself. Regardless.
The concept quickly took root and become a movement all its own, appealing to folks who both did and didn't identify as feminists. It also blossomed in religious communities, where womanist theology became a thing.
Books You Should Read Immediately: In Search of Our Mothers' Gardens: Womanist Prose, Anything We Love Can Be Saved: A Writer's Activism, Go Girl!: The Black Woman's Book of Travel and Adventure, We Are the Ones We Have Been Waiting For
---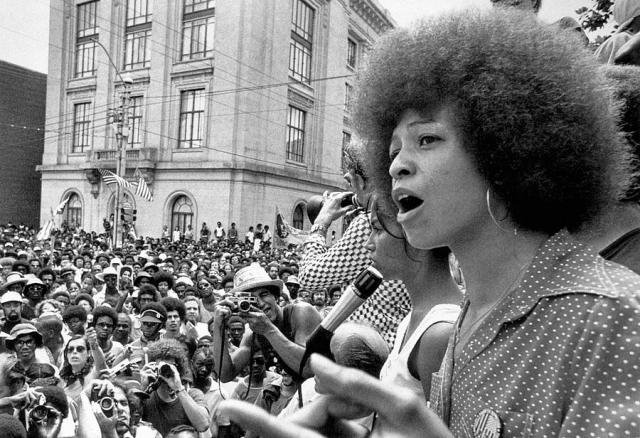 Angela Davis is my ultimate feminist icon because she's a total badass. She's legitimately given her life to the revolution. She fearlessly fights on in the face of opposition and refuses, no matter what the consequences, to back down. She's expanded feminist consciousness to include the ideals of anti-capitalism, prison abolition, racial justice, and LGBTQ rights. Her work is beyond boundary-breaking; it's Earth-shaking. Angela Davis makes us uncomfortable and demands we push harder for equality.
Books You Should Read Immediately: Women, Race, & Class, Women, Culture & Politics, Blues Legacies and Black Feminism, Are Prisons Obsolete?, The Meaning of Freedom
---
Audre Lorde was one of the legendary Black feminist women in the 1960s and 70s who stood tall against movements that demanded they parse out their identities to belong in different spaces. Her hallmark contribution to the feminist movement, Sister Outsider, expanded on the intense sense of othering that she experienced as a Black queer woman in the second wave.
Books You Should Read Immediately: Need: A Chorale for Black Woman Voices, I Am Your Sister, Sister Outsider, Zami: A New Spelling of My Name
---
You already know that I'm totally obsessed with Barbara Smith, so I'll keep it short. Smith is a pillar in multiple facets of the women's movement, having been pivotal in not only building an intersectional framework for social justice but also in creating Black women's studies and Black feminism. Smith constantly amplifies the voices of the most marginalized in her work and organizing, acknowledging that to do so will ultimately liberate us all.
Books You Should Read Immediately: Ain't Gonna Let Nobody Turn Me Around, Yours in Struggle, All the Women Are White, All the Blacks Are Men, But Some of Us Are Brave, Home Girls: A Black Feminist Anthology, Writings on Race, Gender and Freedom: The Truth that Never Hurts
---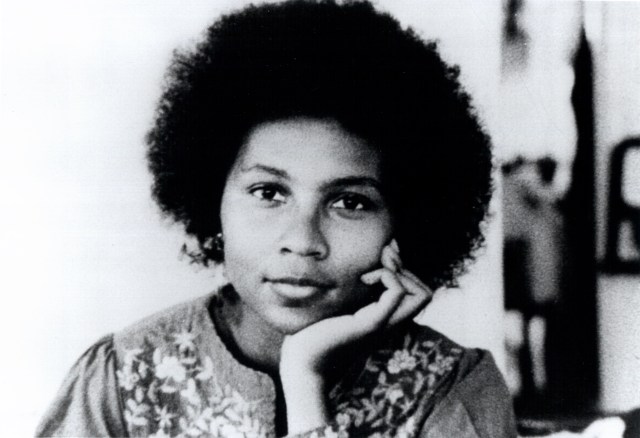 bell hooks is known for her incisive and easy-to-digest writing style, which is usually employed to connect the dots between social systems of domination along the lines of race, class, and gender. She's a prolific writer and "cultural critic" known for cutting right through the bullshit to the heart of social issues. hooks is also an esteemed academic, and she sees a keen potential for liberation in education.
Books You Should Read Immediately: Ain't I a Woman?: Black Women and Feminism, Feminist Theory: From Margin to Center, Talking Back: Thinking Feminist, Thinking Black, Yearning: Race, Gender, and Cultural Politics, Breaking Bread: Insurgent Black Intellectual Life, Outlaw Culture: Resisting Representations, Happy to Be Nappy, Feminism Is for Everybody: Passionate Politics
---
Beverly Guy-Sheftall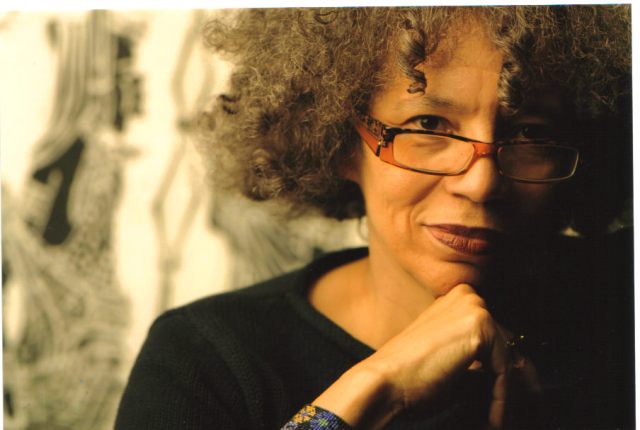 Beverly Guy-Sheftall made herstory when she became Founding Director of the Spelman College Women's Research and Resource Center – the first center of its kind on a Historically Black College / University campus. She's also founding editor of Sage: A Scholarly Journal on Black Women. Her work has expanded the breadth of Black women's studies – and, in turn, the feminist movement – by provoking conversations about race within feminist academia. Also, if you remember the feminist frenzy over Nelly's "Tip Drill" video (were we ever so young?), you remember Beverly Guy-Sheftall: her women's studies class launched the national conversation around the music video's depiction of Black women.
Books You Should Read Immediately: Words of Fire: An Anthology of African American Feminist Thought, Gender Talk: The Struggle for Equality in African American Communities
---
Bonnie Thornton-Dill
Bonnie Thornton-Dill is an intersectionality pioneer. She played a key role in developing a body of academic work around the concept of intersectionality as Founding Director for both the Center for Research on Women at the University of Memphis and the Consortium on Race, Gender and Ethnicity at the University of Maryland and has contributed to or published various volumes on race, class, and gender in America. Without people like Thornton-Dill, feminism would've glossed over "intersectionality" the same way it glossed over "interlocking oppressions" years before in the Combahee River Collective statement. But I digress!
Books You Should Read Immediately: Emerging Intersections: Race, Class, and Gender in Theory, Policy, and Practice
---
Dorothy Roberts
Dorothy Roberts is an intellectual who pushes for policy change, specifically around issues of class, race, and gender in reproductive justice. She currently leads a double life as an academic and legal expert, where her work is at the forefront of shifting legal practice and feminist praxis.
Books You Should Read Immediately: Killing the Black Body
---
Patricia Hill Collins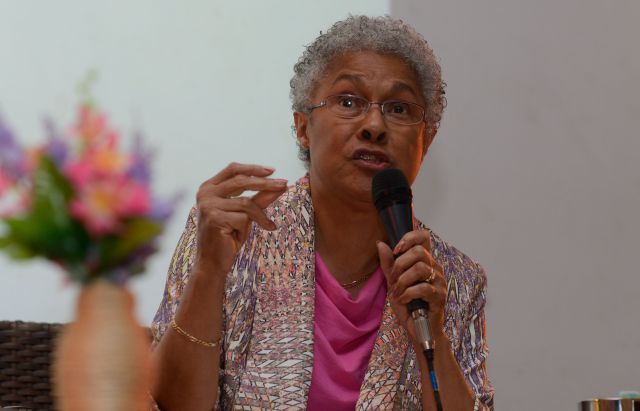 Patricia Hill Collins made the case in the 1990s that Black feminism was worth remembering. She's published various books that analyze the history of Black feminism and how it changed the world through the actual stories of Black women and the compilation of their work. Her later work examined contemporary Black issues through a historical lens, as well as zeroing in further on various intersecting oppressions. Also, she was the first Black woman to lead the American Sociological Association. Just thought you should know.
Books You Should Read Immediately: From Black Power to Hip Hop: Racism, Nationalism, and Feminism, Black Sexual Politics: African Americans, Gender, and the New Racism, Fighting Words: Black Women and the Search for Justice, Race, Class and Gender: An Anthology, Black Feminist Thought: Knowledge, Consciousness and the Politics of Empowerment
---
Rebel Girls is a column about women's studies, the feminist movement, and the historical intersections of both of them. It's kind of like taking a class, but better – because you don't have to wear pants. To contact your professor privately, email carmen at autostraddle dot com. Ask questions about the lesson in the comments!