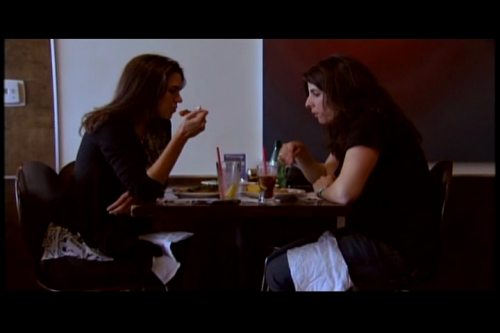 Tea for Two
Tracy's job's gotten stressful, she's over it & ready to join the Cullens in Vampire-dom forever. Or else be a real estate agent. Stamie doesn't want to pull a Freaky Friday, butttt….
Tracy: I think I could sell a house.
Stamie: You could definitely sell a house.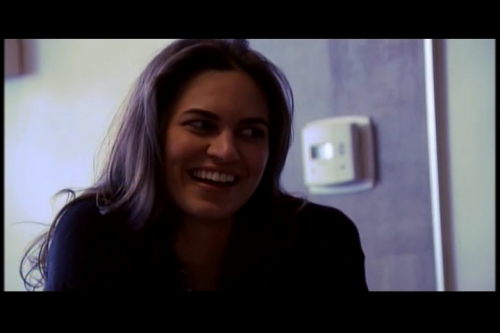 Laneia: I think she could sell ice to eskimos etc
Riese: I'd buy what she's selling.
+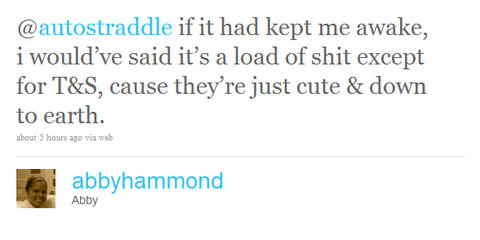 ---
+
DUM. DUM DUM DUM
DUM DUM DUM
DUM DUM DUMMMMMMMMM
DUM
DUM DUM DUM
DUM DUM DUM
DUM DUM DUMMMMMM
IT'S THE EYE OF THE TIGER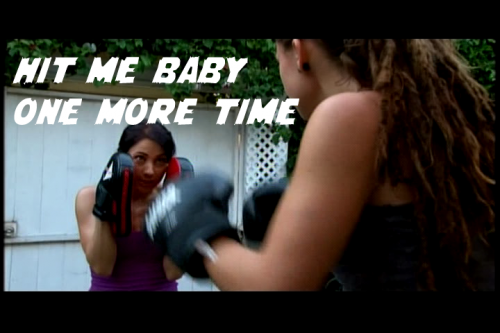 Whitney's finally having her long-awaited "training session" with Miranda, the maybe-straight girl she wants to bang, not to be confused with the other girls Whitney wants to date, even though Miranda looks, predictably, just like the other three.
Whitney: I feel like hitting on her is basically masturbating at this point.
+
Laneia: I want to barf on Whitney's knees.
Riese: At least she's admitting that everything she says/does is basically masturbating.
+
This scene is better with the sound off. I've captioned it for you to prove my point, no noise necessary: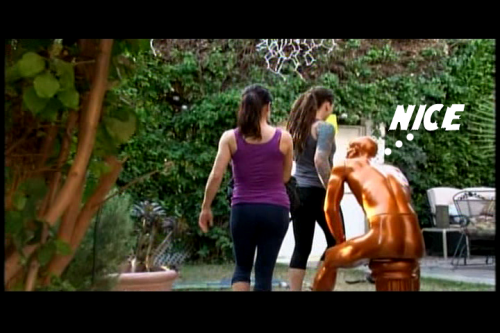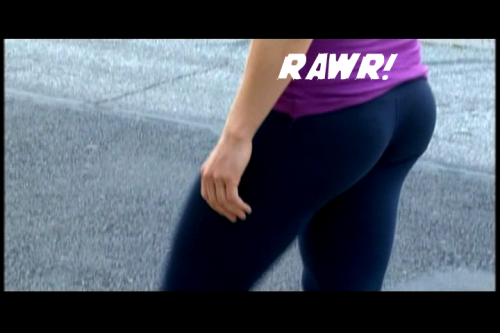 +
Laneia: Good fucking jesus. She can't even EXERCISE w/out hitting on someone.
Riese: I read in Cosmo in the 90's that you shouldn't flirt with your trainer.
+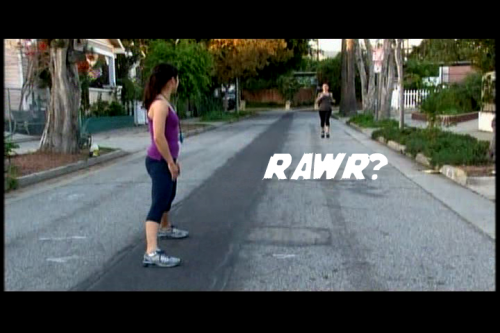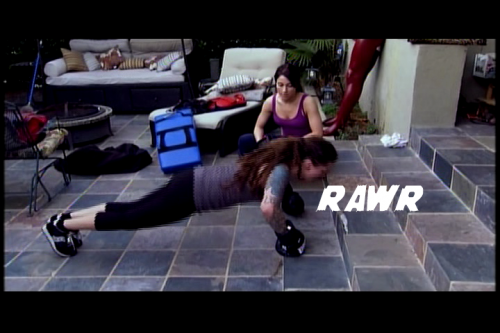 Whitney invites Miranda to come see her friend's band play, withholding the "it's a lezbo party" info. I'm sure Miranda will catch on right fast when three girls start sucking Whitney's face off the moment they all arrive.
---
+
Early Bird Special
Raquel gets into the MAGIC SUITE and creams all over herself and the Enchanted Pool Table, which inspires the couple to ignite a firey Egyptian game of Strip Pool. Luckily Raquel's got a ton of accessories, so she won't be getting naked any time soon: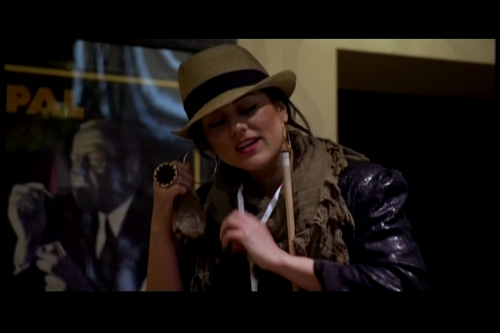 I'm still upset that nobody has checked out Bodies: The Exhibition. You go all the way to The Luxor and don't even go to the museum?!!
+
Laneia: "And see, when I saw the pool table, I instantly knew that we should BE MARRIED!"
Riese: Can everyone just quit it with the bras?
+
The Bras Are Off!
Papi's Rules of Strip Poker include "don't be the girl with the bra on your head." MIKEYYYY!
+
Riese: OH NO! Oh no!
Laneia: Well now I want to die. Right now.
Riese: WELLL HERE I AM SUICIDAL AND SHIT
Laneia: NOW
Riese: This show is like the reality tv show adapdation of The Well of Loneliness. Different plot, same ending.
+
+
The point of this scene is that gay people don't need marriage to be happy and take off their bras after all, just like William Tan said. Or else there is no point to this scene, which is impossible as Ilene Chaiken is basically our generation's Picasso.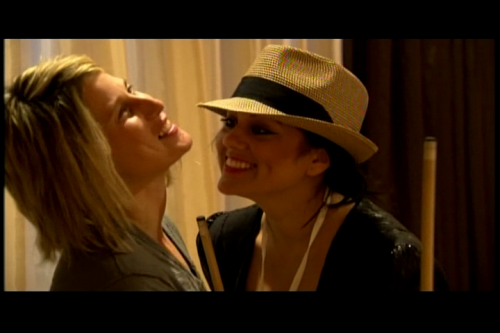 Raquel DOES NOT EVEN CARE WHO'S IN THE ROOM, that's how Girls Gone Wild that pool table makes her feel! Shanna wanders in (the girl's gotta plug in her Dell) and basically thinks Mikey is crazy but she's mad to live, mad to love, etc:
This is Sooooo Much Better Than Working at the Banana Stand Again
In their interviews, Raquel and Mikey talk as if they're narrating a children's book in the middle of a crowded mall. They retire to a bubble bath, which has been prepared for them by Casper the Friendly Ghost and his Magical Elves: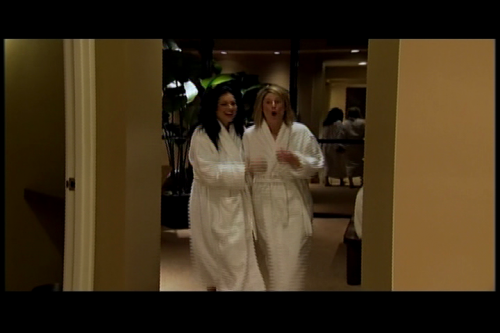 Whatever happens in Vegas stays in Vegas, you crazy cats!
Alex: But I don't get it… how do two girls have sex? I mean like… what do they DO?

Like this?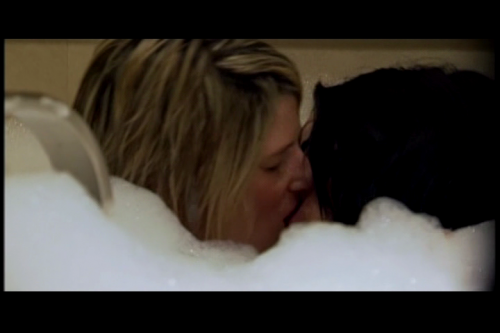 Or Like This?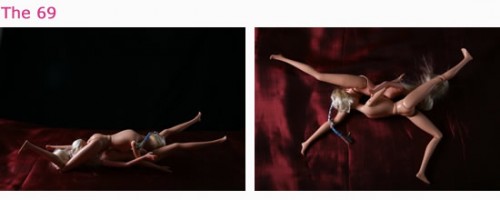 We'll NEVER EVER KNOW.
---
+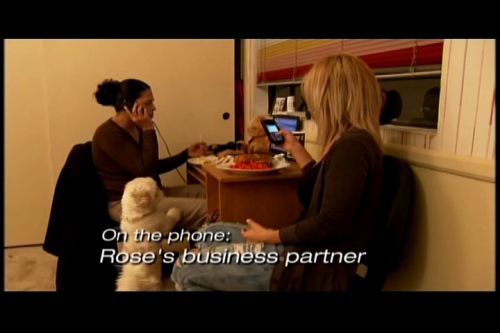 Five Dollar Footlongs
Rose gets stressed out about work while Natalie drinks serenely from her Whip it! mug and ponders her future over a sandwich. Although Rose needs an assistant she doesn't want Natalie to work for her. It's a bad idea. But also, she's desperate and Natalie is tired of hair. Aren't we all.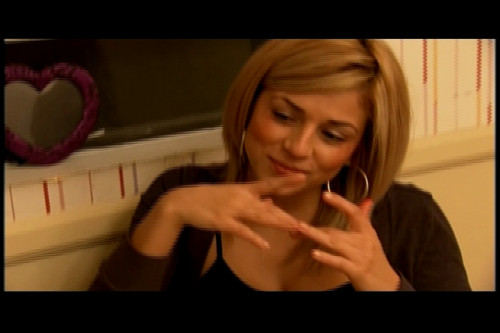 Natalie Using Sign Language to Discuss Lesbian Sex
Natalie vetoes the "become Rose's assistant" idea ultimately because Rose needs an assistant who sees her future making Rose's photocopies, not somebody who sees their future making Rose's babies. Plus, Rose already dominates just fine as is.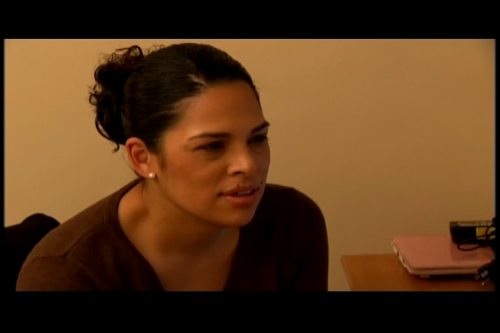 +
Riese: Oh my Gawd, Rose is so AG this ep. I like her so much better!
Laneia: BITCH BRING ME TWO PLATES AND A CUP! I fucking love it.
+
Like This Whole "Computer Being Serious" Thing? Not My Scene
+
Laneia: I think I get Rose more. Like, I GET her.
Riese: Me too.
Laneia: She needs a sandwich. and help. MUCH LIKE US.
Riese: And when she drinks it's because she's stressed and just needs to vent, and when she yells it's 'cause she needs to yell at something? Which isn't "okay," but still. i get it.
Laneia: I GET ROSE. I can't believe this. Am I high?
Riese: I am high for real, that might be why I get Rose.  Regardless, I'll never watch this show sober. It's like a 3-d movie without the glasses, it's not the same show.
Laneia: Yes I relate to this feeling.
Rose agrees: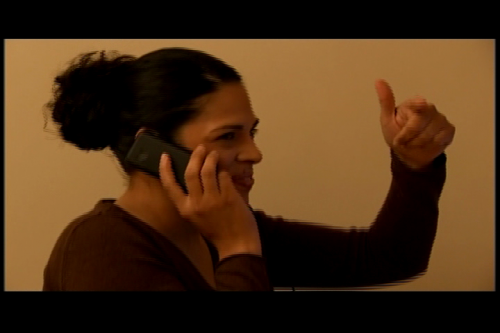 Oh this is how Rose does lesbian sex btw. She didn't say that, but we could hear her. She's much easier to handle in sweatpants. Otherwise she's just another loud girl with GIANT EARRINGS.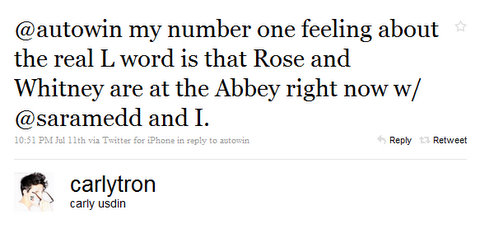 Mhm.
---
+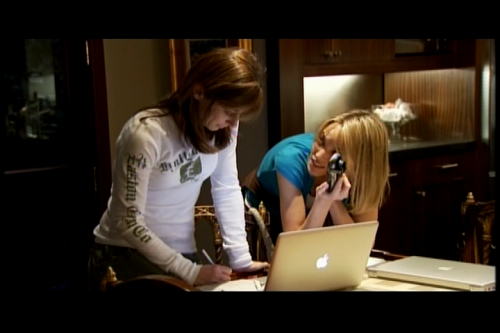 Shiny Shiny Hair
Nikki & Jill have a crisis — they called the Wedding Planner and asked if she'd consider lowering her fee, then felt bad about it and then had to call the Wedding Planner back to apologize.  There were email drafts involved:
Nikki says that she's getting a $10,000 Nirvana package. That's what she said!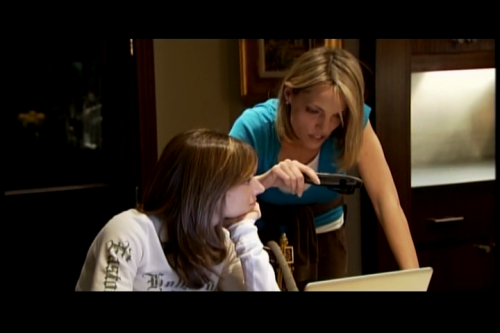 +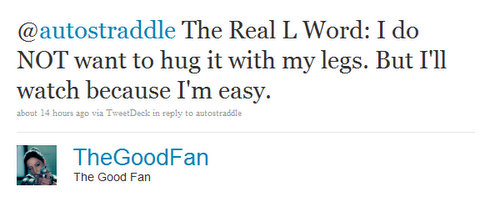 Riese: If  I wanted to talk about weddings I'd watch Oxygen, not the Gay Show. I thought we couldn't have weddings.
Alex: I cant wait to find out how much the whole wedding's gonna cost, especially since it's not even fucking legal.
Riese:: I want my wedding's theme to be "Nirvana" too, we'll listen to Smells Like Teen Spirit, wear flannel, and kill ourselves at the end.
Alexandra: This one time my cousin was married for two years. his wedding cost $35 K.
Laneia: COUGH::
Riese: I am going to marry someone in a field, the theme will be "Wedding in a Field."
Laneia: Riese! Gazebo!
Riese: Gazebo! Sorry babe.
+
---
+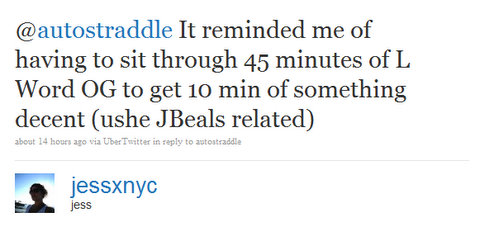 Stand Up Stand Up Stand Up For Your Rights
Stamie has noticed that Tracy is skinny naturally and beautiful and should be in pictures, so she's invited some Pretty People Agents to her comedy show to meet Tracy. Tracy's totally up for it because she thinks it'll be a challenge. Like A TOP MODEL CHALLENGE! God I could go for some Tyra Mail right now.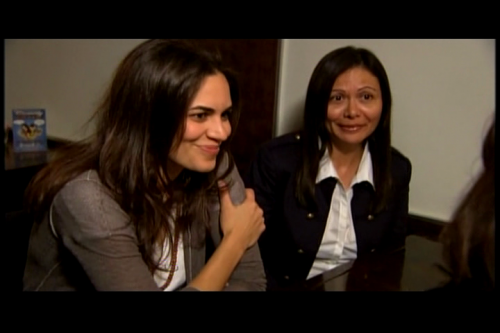 Yup, I'm Adorable, You Can't Help It
Everyone loves Tracy, obviously, and she is destined for the big screen I can already see her name in lights. In the meantime, Stamie's stand-up was a hit and a half!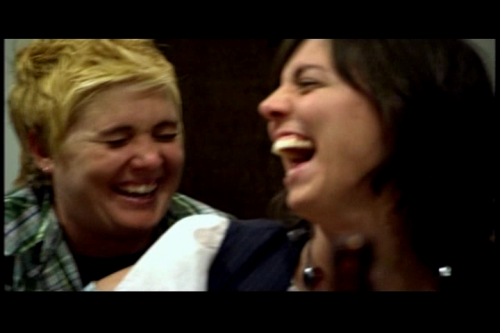 Shiny Happy People Holding Hands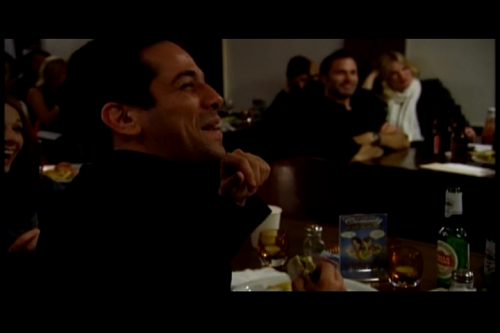 Shiny Happy People Laughing!
Shiny Happy People in Winter Hats!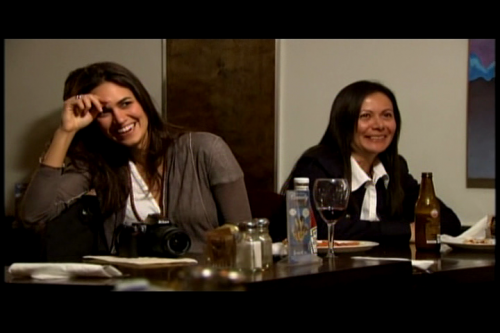 Shiny Happy Girlfriend Laughing
---
+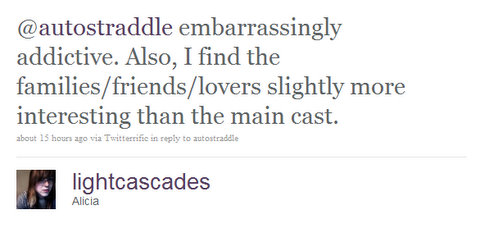 Whitney meets up with her trainer to go to aforementioned girl party and SURPRISE Romi and Tor are there too! How will Whitney be able to tell the difference between all of them after a few Tequila shots?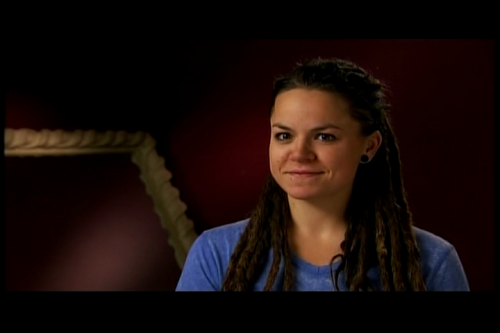 It Tastes the Same (If You Close Your Eyes)
Eh, Whit don't care, she's too excited by how hot Miranda is, moreso when she learns that Miranda is bisexual (in Ilene Chaiken's world means "psychotic lesbian, watch out").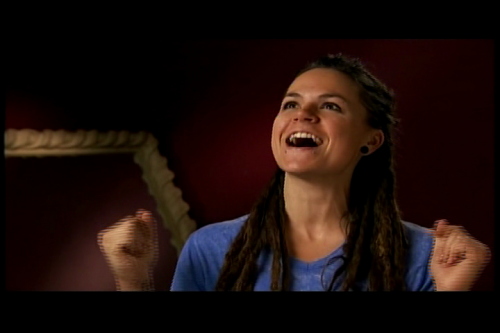 But lest this party really get started, Whitney spots Romi across the bar giving her a look. You know. THAT LOOK: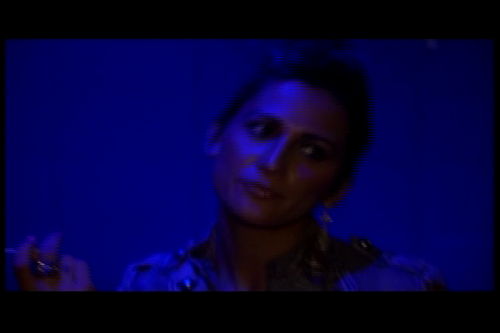 THIS LOOK: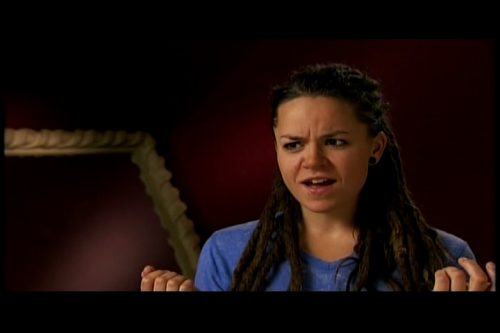 So then Whitney has to leave Miranda the Trainer and go handle her bitches, which makes me want to do this to that photo: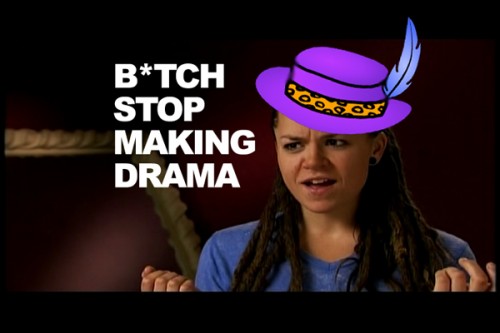 Whitney says that Romi created the situation, an assessment that Romi contests. Whitney says Romi's just trying to get attention and be dramatic. There is no possible way for this to go well, so I wish Romi would just take her shirt off again. She does not.
Laneia: Know who didn't create this??? FUCKING ROMI, YOU TWAT! I would like to step on Whitney's hair — YES ROMI!!
Riese: Why does she still have that feather in her ear? Is this another Native appropriation thing?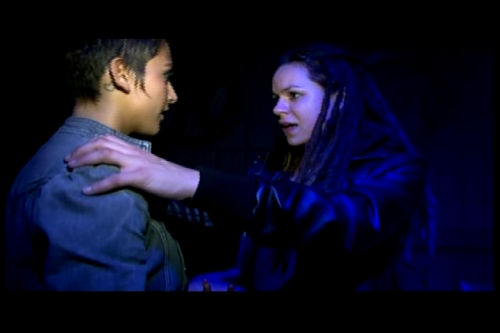 Listen, if I Kiss You, I Might End Up Eating Your Blood, Which Would Be Gross
This little snafu either takes up the entire trip out, or I hit my head on something and forgot the rest. We jump to the car ride home, where Whitney wants to vent but Tor says at the end of the day (which it is), she's got no sympathy for Whit and suggests she make her own bed and lie in it. Making your bed = always a good idea. Everyone has to grow up eventually.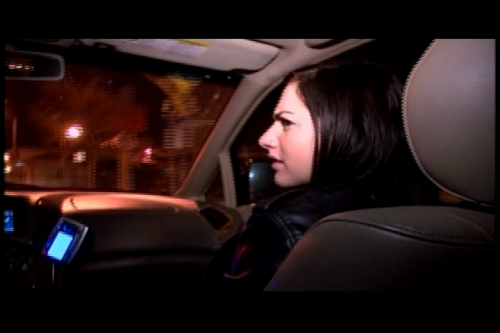 +
Riese: I want people to yell at each other, because I'm bored.
Laneia: TELL HER OFF, TOR!
+
Whitney's like, "It's not me, it's Romi, she is dramatic. All the world's a stage, obvs. Get with it."
The GPS Just said 'Recalculating' as a Joke
---
+
Talk to Elvis
Raquel and Mikey are in bed, being cute. I don't know how this happened, but it's happening, they're being sorta cute. Mikey says something gross at the end, but if you scream loud enough you can't hear a thing.
If you like it then you gotta put a giant ring on it.
+
Riese: Her ring is bigger than this show has made my brain
Laneia: That's an Edward Cullen ring!
+
"It's a very intense connection that we have," Raquel tells us about her and The Mikester. But we already knew. We saw the Buddha. We know there are always deeply important things happening beneath the surface here, on this wonderful show. It's like snorkeling!! Or Deep Sea Power-of-the-Clam Driving!
But with cute dogs:
+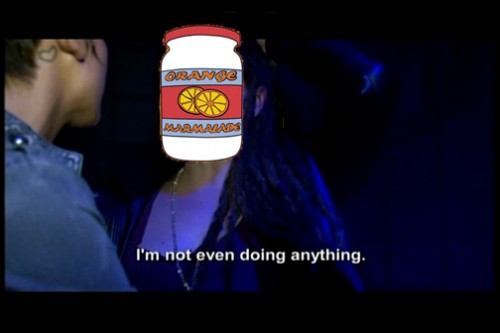 +
Oh by the way, I think all of these scenes count as lesbian sex. Also want to see the lesbian sex flowchart again? Here it is.
Pages: 1 2 3 4 See entire article on one page