---
+
POWER OF THE CLAM. We're so excited, this week there's traveling, blue skies, and new B-Roll!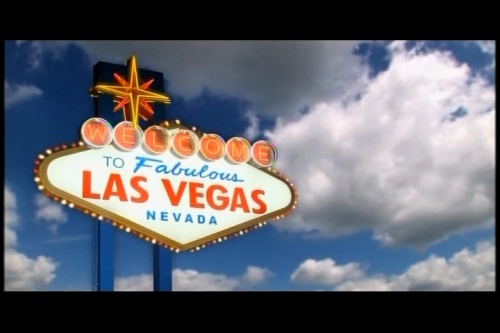 Mikey's going to Las Vegas to become a stripper! JK, she's going there for another one of the world's BIGGEST EVENTS EVER, and it's not LA Fashion Week, it's the Super Soaker FanFic Buffy-Slash Convention Festival! Oh, no, it isn't.
What Could it be? ComicCon? The L Word Convention? BizBash? The Republican National Convention? Earth Day? World of Concrete? Never mind, it's time to say goodbye to Raquel-Works-Alot, Mikey's estranged girlfriend.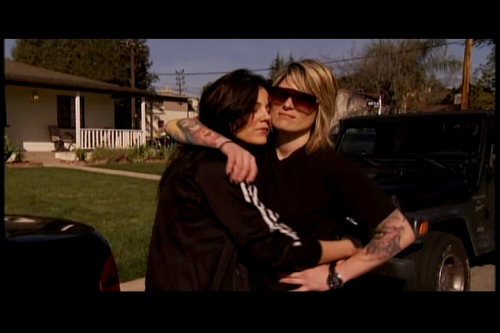 Laneia: She's wearing a TRACK SUIT. I'm just sayin'.
Riese: Like Sue Sylvester from that other show. The good one.
Which Star Trek character will Mikey dress up as? We'll find out later. All we really need to know now is that she's going to Las Vegas, home of the world-famous Luxor Hotel.  She'll be road trippin' it with granola bars, a neatly packed cooler, Assistant Shanna and New Intern Cecie — which's a great opportunity for girl talk! Cecie's straight and has a boyf & big questions.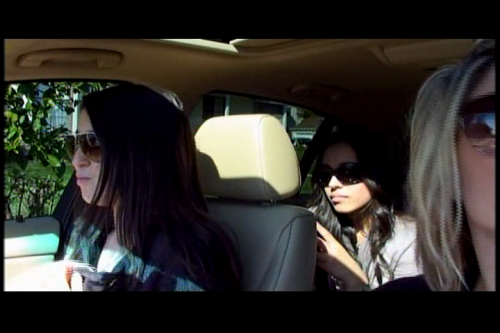 On the Road Again
Cecie: My five year anniversary is coming up…
Mikey: What are you gonna do for your five year anniversary?
Cecie: Well I was thinking–
Mikey: If you should let him come in your eye after five years?
Shanna: She does that on the first date.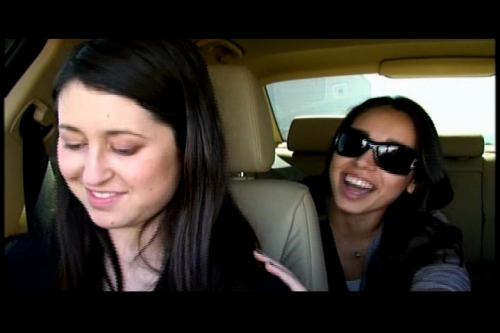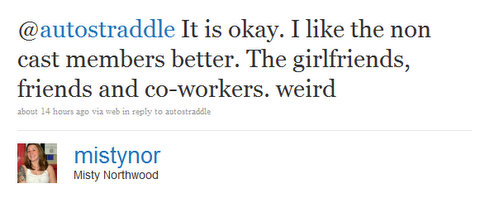 +
+
Riese: I hope they get lost, it'll be like National Lampoon's Real L Word.
Laneia: Yes, please make that happen.
+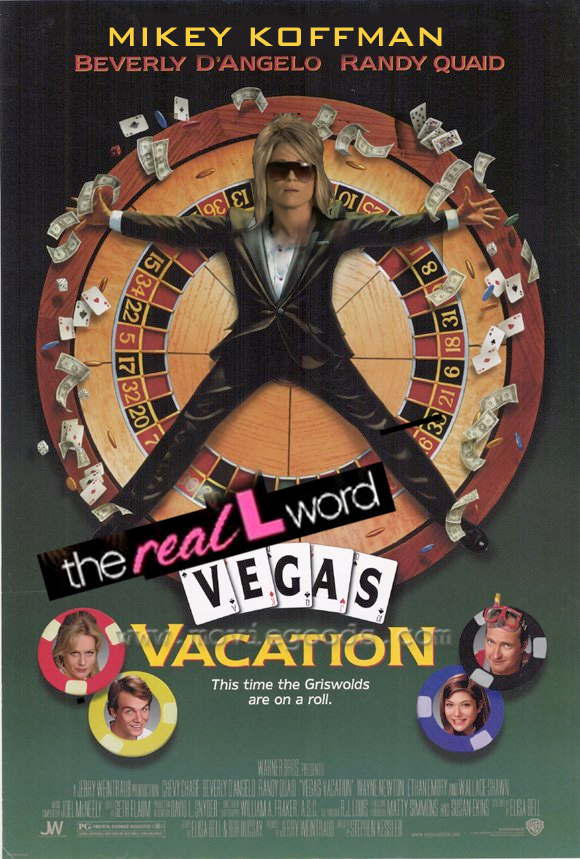 ---
+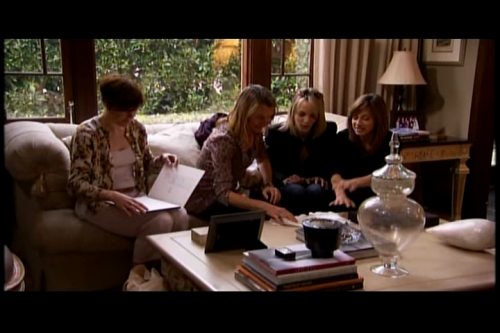 Nikki & Jill are doing more wedding planning, which is fascinating, it's just like A Wedding Story on TLC or that one episode of True Life. There are two European women in charge of the wedding with confident fancy accents. Today Nikki & Jill will be talking about the dresses they'll wear on the day of their Special Friends Forever Ceremony. This is important because post-ceremony they'll remove their dresses and hug, naked, which is what lesbian sex is. Maybe.
Jill: I want my dress to be simple but beautiful, sexy, elegant.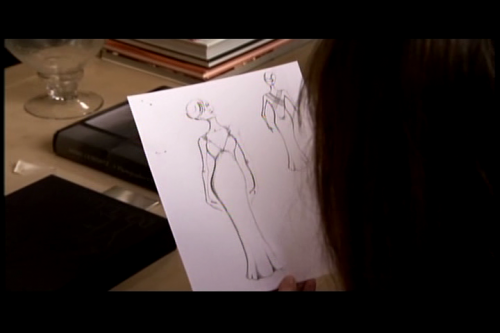 +
Laneia: I want my dress to be thesaurus.com. But only the good words.
Riese: I want my dress to be welovecolors.com.
+
No but really, I want a dress that makes me feel like this:
But also like this:

Much like I imagine lesbian sex would be, if I could figure out how to do it. Like this, right?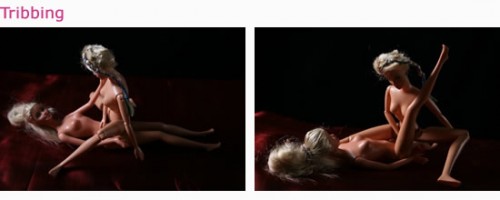 Right?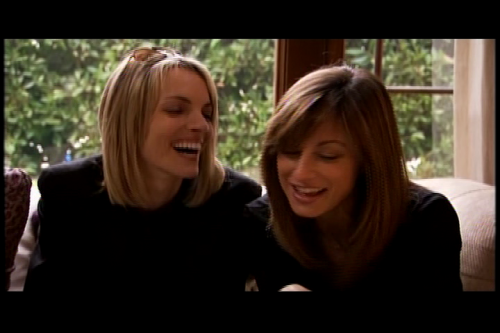 Uh-huh.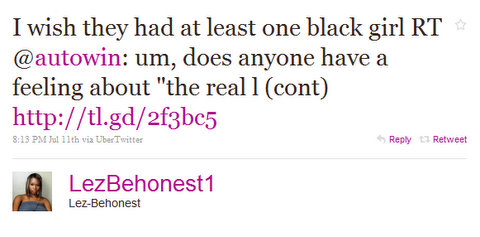 ---
+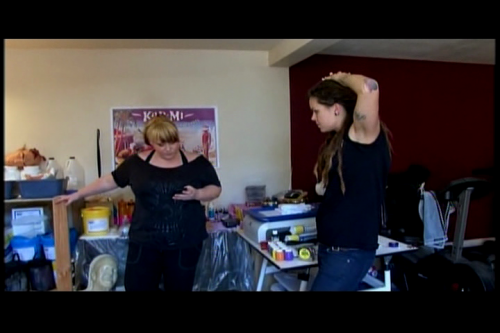 Hey So, About You Being a Total Douchebag…
Whitney is hungover and tired from One Night in Romi, and Alyssa is annoyed and tired from Living Every Day With Whitney while Whitney Makes My Cousin Sad.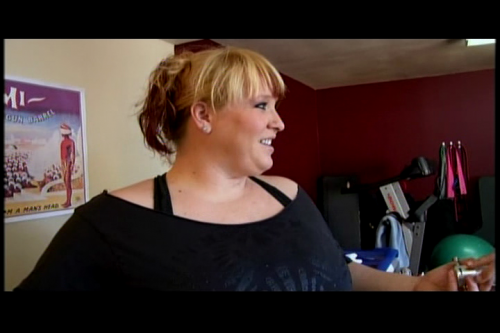 Whitney says she didn't have sex with Romi, so there really can't be an issue. It's not like she's gonna get pregnant or anything, don't worry.
Alyssa: Your definition of "full sex" is a little hairy.
Whitney: What is that?
Alyssa: I don't know, you tell me, what is full sex?
Whitney: We didn't have like oral sex exchange and stuff.
The oral sex exchange is like the stock exchange. Where everyone also gets fucked.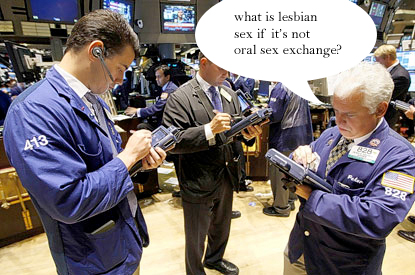 Let's F*ck Everybody
Whitney tells Alyssa that she's just not ready for a relationship now. She could say this directly to Tor, but that would be a wee bit proactive, and this show is not about Proactive Solutions, it's about Problems.
+
Laneia: "Not right now. Not while I'm a douche."
Riese: "My douchefactor is on orange alert right now Alyssa, I have a lot going on with a lot of replicants."
+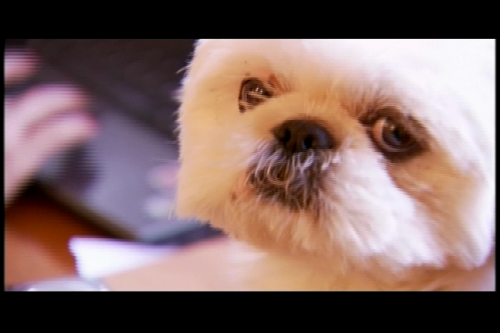 +

---
+
Teddy Bear = Nanny Cam
Natalie needs to get a new job/revise her resumè and Rose is the only person in the world who knows how to use a computer so she's lending a hand. Natalie's been a hairstylist for five years and is ready to take the next step. You know, the next step. What's the next step? Natalie for Wax? Who cares! SOMEONE TELL ME WHAT LESBIAN SEX IS RIGHTNOW. More importantly, this:
Riese: Rose looks cuter in glasses and sweatpants.
Laneia: Agreeeeeerereeeereeeee!
Riese: She's so much cuter right now! I actually think I'd like Rose better if she was a butch.
Laneia: I think I'd like everyone better if they were butches.
Riese: Agreed.
Alex: No!
Riese: But I mean I'd like her personality better.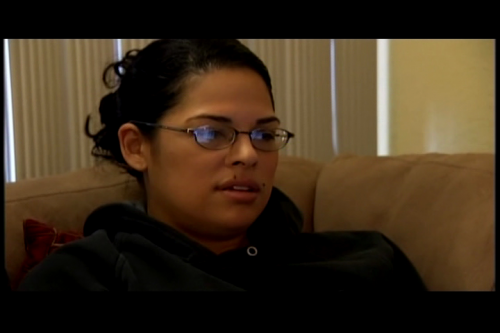 Alex: NO! Mikey is butch, and she's annoying.
Riese: Mikey is not butch.
Alex: Whatever.
Riese: Mikey is just a "Mikey Lesbian."
Alex: She's masculine, OK?
Riese: She's not butch at all, how she operates.
Alex: She errs on the side of masculine.
Riese: It's more power-dyke than butch, despite her casual attire.
Alex: If 5 was an equal amount of feminine/masculine, mikey is a 7.
Laneia: 6.
Alex: 6.5.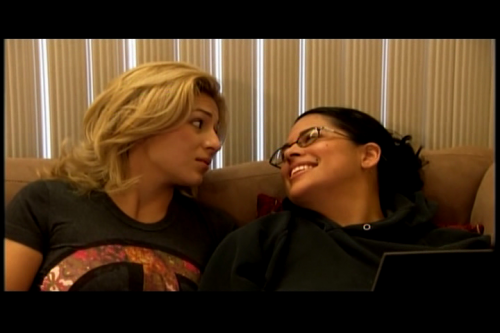 Natalie: I spent seven months of my life as somebody's bitch. As an assistant.
Rose: Exactly like us!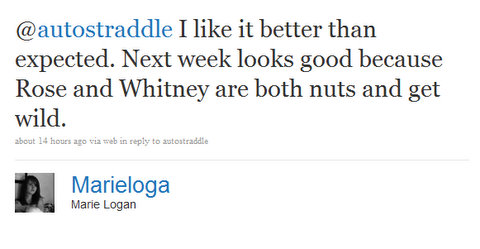 ---
+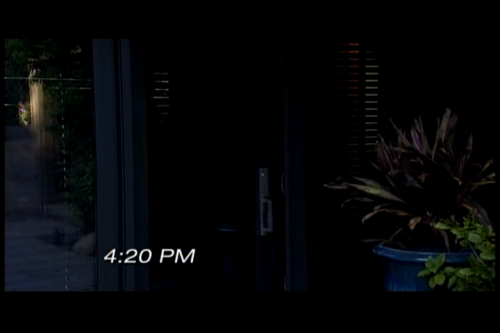 Time Check
Tracy & Stamie are looking at apartments — FAKEOUT! It's Take Your Girlfriend to Work Day. Stamie explains how she got into real estate via a 'Come to Jesus Moment' when she realized she'd rather make money than do stand-up in laundromats.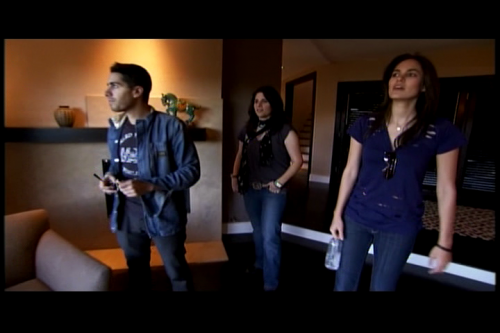 Tracy wants to do a ton of things with her life but she keeps running out of time, 'cause she's forced to spend 60% of her waking hours repeating "it's challenging to date a woman with kids," to a camera, egged on by Ilene Chaiken's Evil Elves.
Then comes the part where the producers rope Stamie's real estate co-agent into the Topic of the Day and The Reason We Are All Here, to unlock the mysterious vadgehole of WHAT THE FUCK DO LESBIANS DO IN BED. Pretty much TRLW will interview anyone, whomever wants a Lower Third can get one. They're probs chasing Abbey bartenders down the street every night, asking them if penetration is necessary for "full sex." (is it?)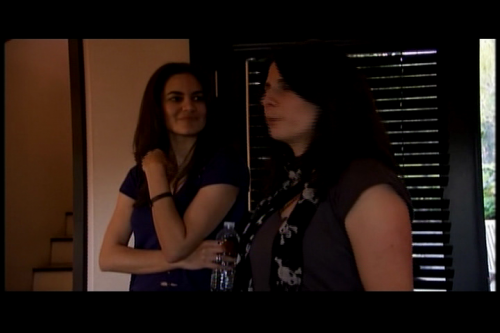 Also Thinking About Penetration
Josh is "hesitant" to use the word "penetration," but then he just has to go ahead and slip it in. Just the tip, you know how men are. We found this conversation not incredibly informative:
Riese: Oh my G-d!
Laneia: OH MY GOD NO STOP!
Riese: PENETRATION!
Laneia: FUCKING STOP THIS OMFG!
Riese: THIS SHOW IS PENETRATING ME AND I SAID NO!
Alex: I feel like I'm in high school again.
Riese: I feel so weird & violated.
Laneia: This is like when your mom talks about your first period to your neighbors or something.
Alex: I love shows that make me feel like I'm back in high school.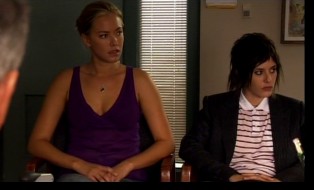 Mhm.

---
+
Mikey & her crew roll up to the Luxor at Las Vegas, where Mikey's connection to/belief in "LA Fashion Week" has secured a giant suite with a POOL TABLE. I get really excitant about the potential for BODIES THE EXHIBIT, but Mikey is more sad about how she can't share her beautiful bedroom or any of these wide-angle scenic views with RaquelWorksalot.
+
Riese: Oh product placement! The Luxor! It's a fabulous hotel in Las Vegas!
Laneia: "Thanks, Showtime!"
Riese: Wow, she is big pimping. Spending g's.
+
Mikey: I get up to my suite. I'm on the top floor which I love and I cannot believe what I see. Who has a pool table in their suite? I do! I completely feel like I am either Beyoncè or Jay-Z or P-Diddy…
This Suite's Got Me Lookin' So Crazy Right Now
Laneia: Right. Just like Beyonce. just like that.
Riese: I was thinking that before she even said it — "this reminds me of… Beyoncè"
Laneia: "Is this the bedroom where lesbians can have sex maybe if we could just figure out HOW THE FUCK TO DO IT."
Riese: "I got 99 problems but this suite ain't one."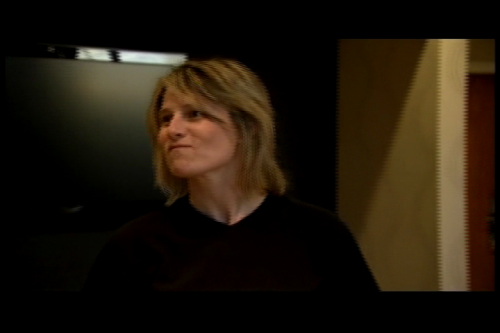 Yeah I Got One Leg. And A Suite.
Mikey is so inspired by the breathtaking views of sin and greed that she decides she's gonna marry Raquel that very night, 'cause it turns out she can fly in after all.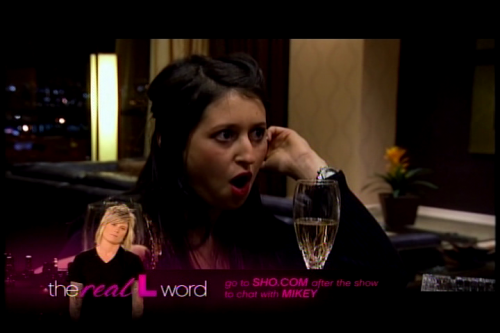 Mikey wants the assistants to find a wedding chapel for the Big Event. Mikey's gonna go "balls to the wall" and has jumped on "a crazy roller coaster ride" and she's got "the girls" on the "roller coaster with her" and they are "freaking out."
"God, I'm a Genius."
Riese: Does she know it's not legal?
Laneia: Oh this is a terrible terrible idea/moment.
Riese: Is this going to be about how gay marriage is not legal?
Laneia: "I have this suite. So I'd like to get married?"
Riese: Yes, suites will do that to you.
Laneia: One time, I had a car, and I decided I needed a milkshake —
Riese: She's just gonna bind and waltz on in there and be like "I'm a Mikey Lesbian!"
Laneia: I think the idea here, is that lesbians don't care about the law. That they are renegades.
Riese: We're above it, so to speak. "On top of it."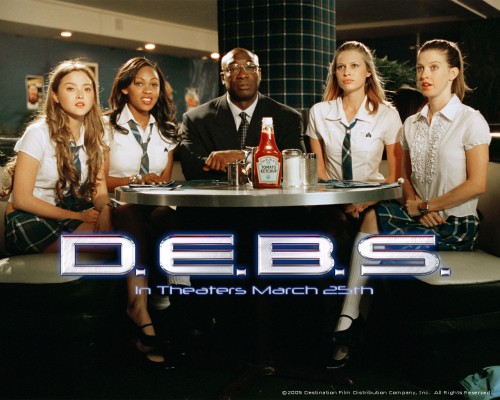 +
Alexandra: I need another beer.
Riese: "When Raquel comes, what will we do? I just wanna spend time with each other, having our version of lesbian sex which is — :"
Laneia: "Slapping each other's boobs."
+
Everyone gets excited while Mikey-the-Avatar fucks around in the corner and Mikey explains that she and Raquel have plans to make a family together so  you know, Mikey is ready for that final piece of paper. Unfortunately she will not be receiving said paper in Las Vegas, because of homophobia and the conservative right wing Christian influence on both federal and local government.
Taylor has illustrated the after-party for you:
Pages: 1 2 3 4 See entire article on one page