+++
+++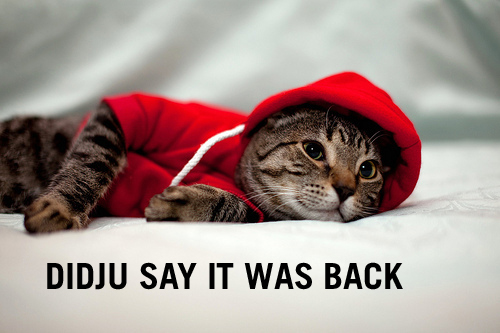 +++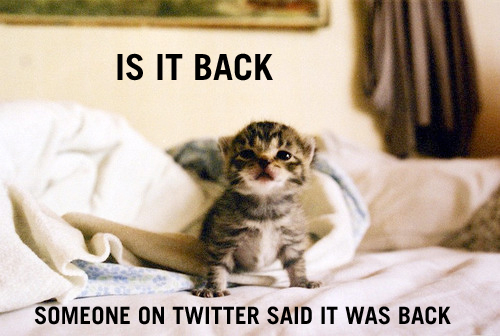 +++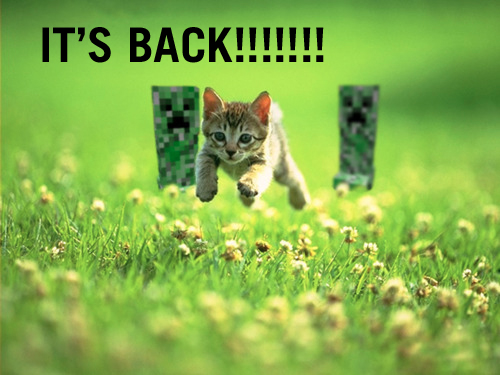 +++
So! Remember when Autostraddle was down for what felt like forever?
No no, not the time in June when Riese threatened to quit the internet forever and we were late for Julia's birthday dinner.
+++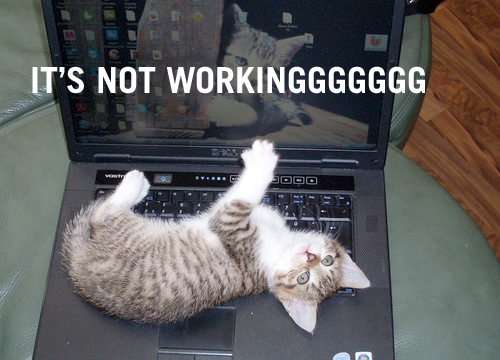 +++
And nooo, I'm not talking about when Autostraddle wouldn't work in Chrome and half of the world couldn't read our genius musings and we answered 34234 formspring questions about how to properly contact our tech support.
+++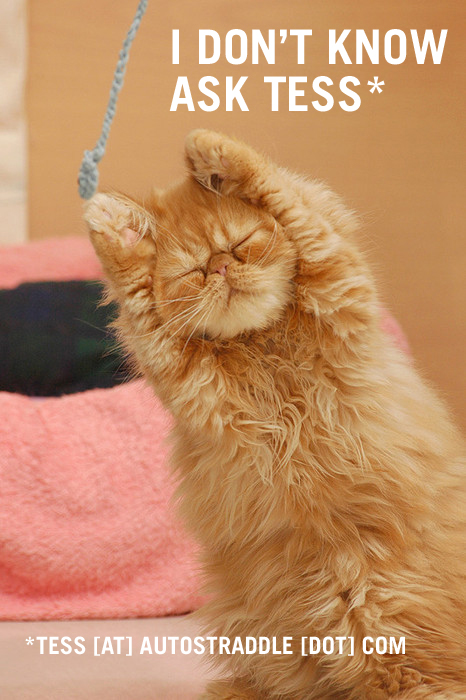 +++
I'm referring to this week's outage! Whew, it was a pretty stressful time! It was up, it was down, it was days old, it was a white screen, it was everything but good. We had things to share with you, but we couldn't! So what did we do? I mean, really, think about it, what could we do?
+++
+++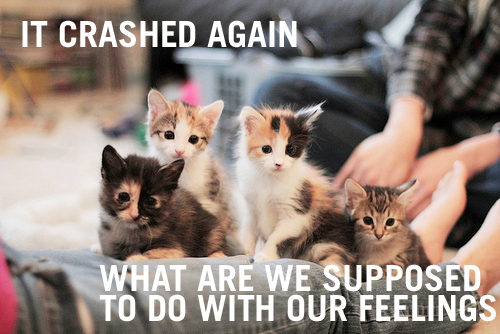 +++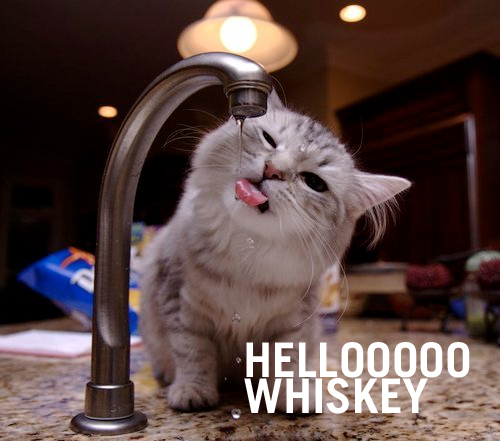 +++
Let's check in with Team Autostraddle to see how everyone coped individually with the loss of their favorite job.

Rachel
+ cried
+ answered formspring questions
+ read news about the outside world
+ baked muffins
+ refreshed the page constantly and then stopped trying to refresh it ever because it was too depressing
+ cried
+ called BOTH my parents
+ set up an easel in my bedroom
+answered formspring questions
+ napped
+ lay in bed awake
+ watched The X Files
+ started two new tumblrs
+ worried that i had an exotic and undetected disease and would die imminently
+ went to the gym but forgot to bring socks, had to elliptical without them
+ filled various online shopping carts with things I can't buy
+ cried

Katrina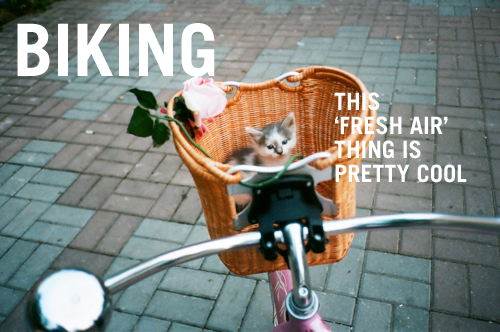 There was sun in DC while Autostraddle was down. They tell me that this happens most every day, but I'm not really sure, because I'm usually inside working, sleeping, or cuddling with Autostraddle. At first I looked at my computer and was like, "Man, now what the f*ck am I supposed to do with this typewriter that plays DVDs?" And then I immediately went to go have feelings about it on Tumblr. Other than that, these past two days have been like getting born into the world again. I laughed, I cried, I was introduced to alcoholic whipped cream and subsequently got drunk with lesbians (all the lesbians). I rode my bike! I went for a run. I dragged home an ornate mirror I found outside a torn-down church cafeteria. I also found a cow painting that another church had thrown out, and I took that too. I was like, "World, the Internet is funny, but you are hilarious. Sorry I had forgotten." Autostraddle is back, and I love her the most, but the world and I still have plans to hang out once in a while.

Lindsay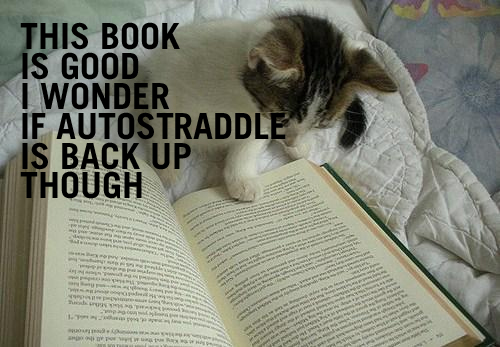 + Finishing the third season of Skins, like a proper honorary Brit.
+ Finally, finally got around to listening to The King of Limbs, which I was supposed to do like a week ago, I guess. And yes, it's good, but Thom Yorke Dancing Alone to Pony is better.
+ Got my dissertation topic approved, which I suppose officially makes me an insufferable academic.
+ Discovered the magic of pauladeenridingthings dot tumblr dot com.
+ Read. Like, from an actual book. Not a screen. Or an academic text. Highly recommended.
+ My friend and I had plans to see DRIVE ANGRY IN THREE DEE on Wednesday night but instead we went to the pub, had several drinks too many and I might have danced to Martha & The Vandellas with a middle-aged Frenchman.
+ Organized the Autostraddle Manchester (UK) meetup, which took care of the withdrawal symptoms.

Crystal
+ Downloaded books onto my new Kindle. Read a queer novel, Too Close To Touch. 2/5 stars.
+ Caught up on episodes of Castle. 5/5 stars.
+ Discussed my obsession on Formspring.
+ Channeled my energy into my day job. Pitched ideas for how our new robot overlord can use his powers for good.
+ Started a new blog. Deleted it.
+ Refreshed the Autostraddle homepage 19,474 times.
+ Created my first ever budget. Deleted it.
+ Binged on The Pretty Reckless' album Light Me Up.
+ Wrote a post about my love for Taylor Momsen. Deleted it.
+ Went to the Autostraddle meet up in Sydney. Hung out with some rad people

Laneia
+ skimmed a substantial amount of lesbian erotica in preparation for an upcoming post (sample theme: lesbian cowgirls)
+ watched season 1 of Arrested Development (funny) for the first time
+ washed dishes utilizing several techniques, including dishwasher, hand-washing, child labor and the power of suggestion (most effective: dishwasher)
+ watched The Fourth Kind (scary) in a sofa cuddling situation
+ taste-tested three types of raviolis sold at Trader Joe's (winner: goat cheese + sundried tomatoes)
+ laundered slipcovers
+ rearranged my closet
+ street beer
+ contracted pink eye (viral)
+ drank no less than six pots of chamomile tea
+ increased my texting by 65%
+ made hollandaise (local, organic eggs)
+ drafted at least three supportive emails to Riese that, in the end, didn't seem supportive enough
+ cried (unrelated to supportive emails)
+ cried (related to supportive emails)

Laura
+ Homework
+ Listened to the Dinner Party Download and this song on repeat
+ Lay in the sun with my housemate's cat
+ More homework
+ Watched re-runs of The L Word on Netflix out of sheer desperation
+ Caught a cold due to too many hours spent on public transportation
+ Went rock climbing
+ Searched for the perfect suitcase–I have not found it yet

Emily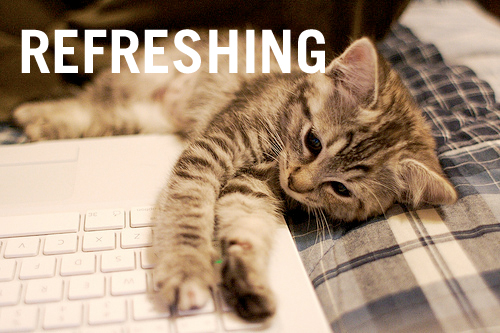 + lay on my bed
+ went to school
+ watched 2 episodes of Grey's Anatomy
+ lost track of what day it was
+ wondered if things were happening outside my room
+ took a shower
+ wrote a poem
+ almost formspringed riese
+ refreshed Autostraddle every 5 minutes

Riese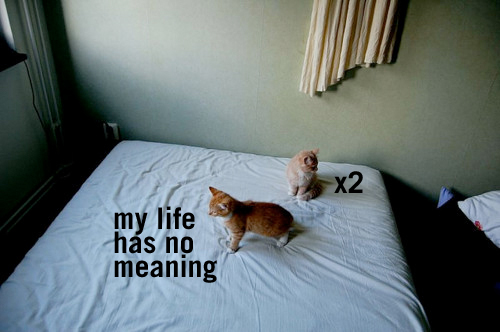 + Finished watching Season Four of The Wire and moved on to Season Five of The Wire, pausing intermittently to check imdb so I could be prepared for the impending deaths of these characters who at this point are essentially my closest friends
+ Took out all my paper and stickers and magazines to make thank you cards for people who were donating to paypal while we were down, made incremental but relatively insignificant process
+ Got my bike fixed because it got fucked when i was hit by a car on Friday
+ Used the gift certificate I got for Valentine's Day to get a manicure/pedicure
+ Looked into how I could get a teaching certificate for free (impossible)
+ Stared vacantly at my resumè
+ Read "How to Pitch" articles on Mediabistro, took notes in textedit, felt 'this is futile'
+ Edited a Julie & Brandy video
+ Started Valencia
+ Got lost in Oakland on my bike
+ Went to The Y
+ Sorted my mail
+ Ate two loaves of Sour Batard bread
+ Obsessively google-searched our problems
+ answered 60,000 formspring questions
+ Laundry

Tess

There are probably still a few kinks to iron out because hahahahaaa THERE ALWAYS ARE HAHAHAH! But! We're super glad to be here in your face space and can't wait to act like this never happened!
You guys are really supportive and patient and we adore you so. Share your stories / coping techniques in the comments! Best answer wins a pizza party! But you have to throw the party yourself.