Hey, gorgeous. Yeah, you! We have some very exciting news for you today. We know, we know — there's been a lot of truly exciting news going on here at Autostraddle dot com recently. How can we possibly have anymore?! Well truthfully we dunno, but we do, it's like magic, and it's wonderful, and everyone is going to be really psyched.
Because it's that time of year again.
What time of year, you may ask?
Time to pick 12 crazysexycool humans to fill up the 2014 Autostraddle Calendar, of course!
That's right, folks. While we're still swooning over the double October post (and actually, all the Calendar Girls posts ever) Photographer Robin Roemer and Stylist Sara Medd are ready to go at it again, and that means they need some models! Casting for the 2014 Autostraddle Calendar Girls is now. Will you apply? We hope so. Your hair looks really good today, just sayin'.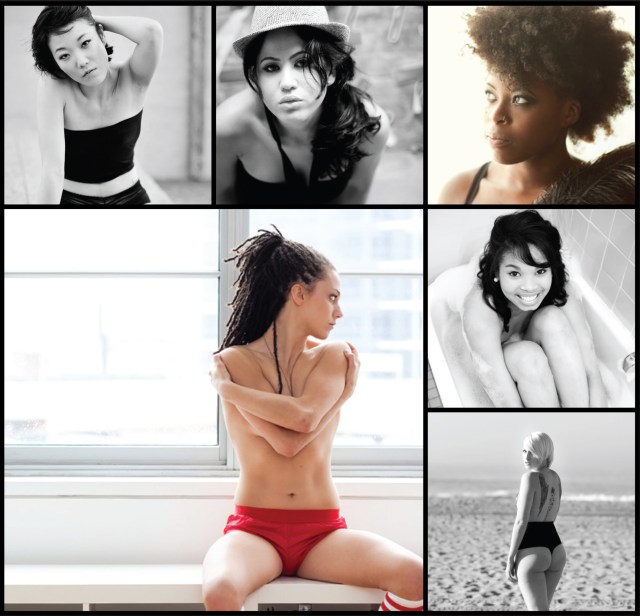 Are you so into this? Are you gonna force your girlfriend to apply? What about your best friend? What about that cute barista? What about Sarah Croce? Oh wait…
But okay seriously, here are the details.
+
How to Apply
+
We are looking for queer women of all ages and sizes to represent our amazing community for this annual monthly devotional. This could be you!
Important: The shoot will take place in LA on Saturday, December 8, so you must be able to get to California and be available on that date to be considered.
Please fill out the Calendar Girls Application and send a tasteful photo or two of yourself to robin [at] autostraddle [dot] com. Head shots are great, but in order to choose the most diverse group of women, a full length or 3/4 length image is the most helpful!
The deadline for submitting your application is October 22.
We look forward to seeing all of your beautiful faces in our inboxes. Models will be chosen and notified by November 1. If you aren't chosen for one of the 12 spots, we still want you to know how beautiful you are to us and how brave you are for applying!
Cheers to the Calendar Girls of the past, present and future, and cheers to 2014 — it's gonna be a beautiful year, we just know it.
apply to be an autostraddle calendar girl!
+
[Applications are now closed]
+
Special Note: As of December 2010, we request that the comments on Calendar Girls posts, unlike every other post on this site, be exclusively positive. These posts exist to celebrate women, so any shit-talking or criticisms of the model's appearance will get deleted. Direct questions/concerns about the project or website as a whole can be directed to robin at autostraddle dot com or riese at autostraddle dot com!