We've made a lot of moves this year to stay indie and pay the heaps of queer women and otherwise-identified humans who write and work hard to keep this community afloat. For example, we started a membership program! The other big thing is that we're rolling out a lot of fun new merchandise this holiday season and some of it is already in stock. LET'S DISCUSS.
---
Scissoring Sweatshirt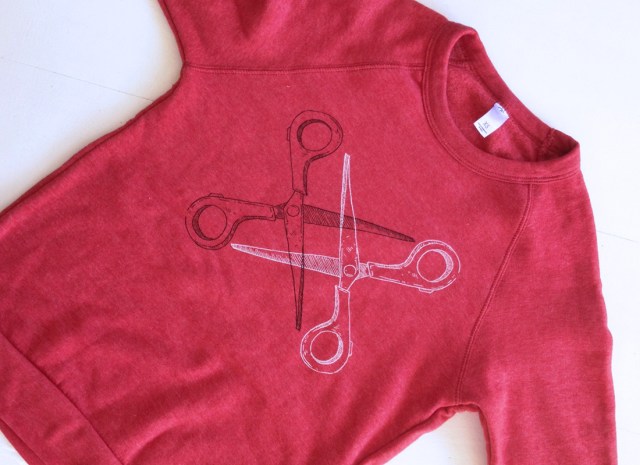 You guys wanted us to print on some fancy ultra-ethical Alternative Apparel stuff, so we did! We'd like to see a many people as possible on Instagram scissoring in this scissor sweatshirt (hashtag#scissorandsweat and #autostraddlemerch if you go for it!). It's basically our best merch item ever.
So get yours: it's printed on a super soft Alternative Apparel Eco-Fleece Champ Sweatshirt complete with vintage-style raglan sleeves and bound rib collar. This cozy sweatshirt is also part of the eco-friendly Alternative Apparel Earth collection. Illustration by our very own Rory Midhani, duh.
---
"Straddle This" Boxer Briefs

They're back! We've restocked our briefs, except this time we have purple and teal colors to choose from. These are men's sizes, so if you're normally a 2XL in women's, you're an XL in men's. Gettin' fancy over here.
---
Straddle This Hot short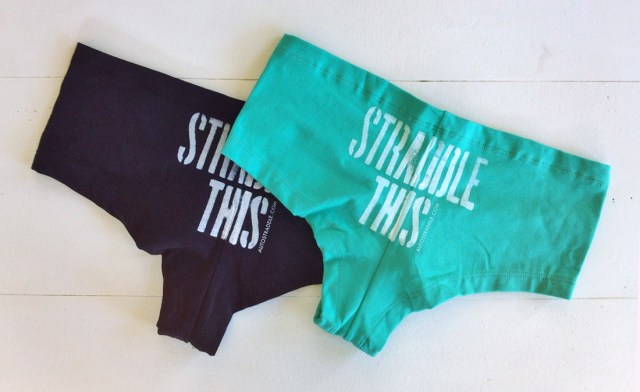 The hard femme version of the briefs! Now those of you who enjoy a different variety of undies can get in on this.*
---
Sneak Peek: Liquor in the Flasks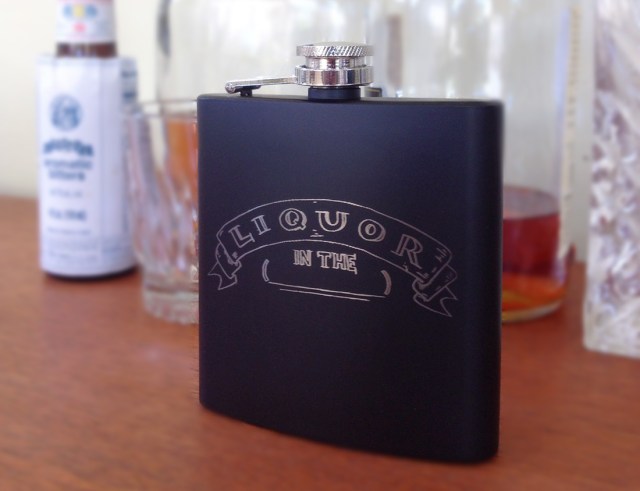 Shhhhh these aren't available yet, but we're too excited and had to show you what will be in the store so soon! Here we have some pretty slick black matte 6oz flasks engraved with the "Liquor in the" column graphic. Thanks to Rory Midhani for the illustration!
Look for those flasks in our store sometime next week after the (American) holiday weekend.
---
PLUS ONE MORE THING!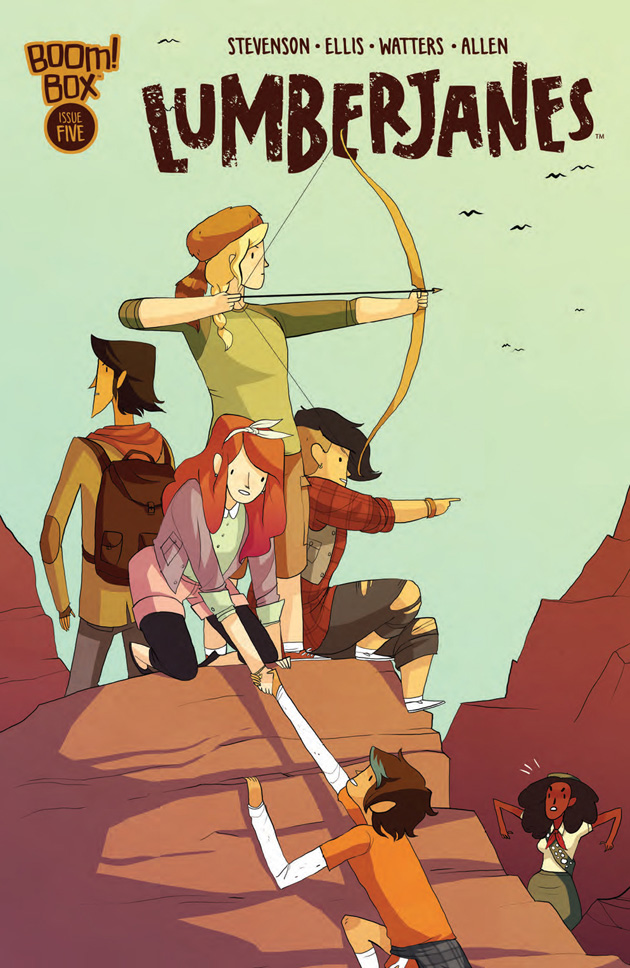 Starting today, November 24th, and until supplies last, you'll get a FREE issue of Lumberjanes #5 with any apparel purchase (yes, this applies to apparel purchases made today before this post went up!). We suggest wearing as many apparel items at once — these super-soft hoodies on sale for $20, these new A-Camp hoodies on sale for $40, the aforementioned boxer-briefs and hotshorts, the You Do You black V-neck (already one of our most popular merch items ever), a Tomboy Femme T, a Misandrist Tee and, of course, THE SCISSORING SWEATSHIRT. Then read Lumberjanes and then you'll be too gay to function, officially.
---
If you're an A+ Member, a heads up that the special deal of the month is 20% off all Autostraddle merch. So yay!
If you're not an A+ Member, just FYI: we're trying to reach our goal of 1,000 members by the end of 2014 so let that marinate and we'll see you on the flip side.
As always, thanks to everyone who reads this website, buys stuff, and/or supports us via A+ subscription. Your support means the world and literally keeps us running. Thank you!
---
* We searched every supplier available to us (American Apparel, Gildan, Hanes, Fruit of the Loom, Jerzees, Bella, Alternative Apparel, Alstyle, Next Level, Anvil, Comfort Colors, HYP, Cygnus and Tultex) for cotton boyshorts that came in sizes over XL and it turns out that the women's underwear industry just doesn't roll like that. (Sidenote: Apparel items that DO go over XL, like t-shirts, charge us an extra $1-$2 per garment for each 2XL or 3XL we print on [we obvs eat that cost and don't pass it on to you] so really the game is rigged in all directions!) Apparently XL is the largest a line goes, and if we want something larger we have to go to plus size, which has its own styles/colors/lines, and therefore printing on them would be a separate order requiring a new design with a 100-piece minimum buy, and we're just not sure that we'd be able to sell that many when the only boyshort-ish option on the market is these, which only come in white! We're trying to figure out a solution and until then we're really sorry — this is the first time we've printed on women's apparel and didn't realize it would be like this.