1. The Second Year IS Better
This school is full of crazy, scary, really well-dressed overachievers who intimidated the shit out of me last year. But I am a new woman now! (or so I keep telling myself) and thus have decided to join the ranks of well dressed overachieving ladies. Apparently if you join clubs, publications, and other student groups, you can find friends and a sense of purpose. Who knew?
Soooo I decided to take 18 credits, accept a 10-15 hour a week job, and join as many groups as possible. Needless to say, sophomore year has been ridiculously busy and I have (mostly) been enjoying it.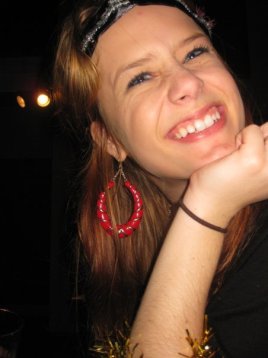 Unfortunately, no one told me that I would be stuck in bed with a fever during midterms.
This strong, independent, look-at-me-I-can-do-everything persona I've built up is going to have to find some serious Brandy-as-Cinderella inner magic to stay alive. Who wants to study Japanese art while feeding me soup!?
+
2. The Dreaded Lesbian Question
Because I've been so sick, I had to muster up enough courage to go down to my school's health services center. Here's the thing: I hate doctors. Yes, they are great people who want to make you feel better, blah blah blah. But I absolutely despise them because in my experience they just make you take off your clothes, put on a gross paper dress, and then sneak attack you with a million shots. It is a highly painful and embarrassing experience.
For that reason I had been successfully avoiding the health center since the beginning of last year. But this obnoxiously high fever set in and I had no choice but to pay them a little visit. They didn't make me take off my clothes, which was nice, and they didn't give me a shot, which was doubly nice, but they did ask me that question that makes my insides close up and my mind produce a high pitched "eeeeeeeeeewp_postsnoise:
"Are you sexually active?"
Baaaaaagggghhhhh. What does that even mean? I believe my answer went a little something like this…
"Umm well, hah that's a tough one. Um yeah, I mean yeah but like with girls (no, Lily, that sounds like you have sex with children) I mean women. Yeah, uh just with women."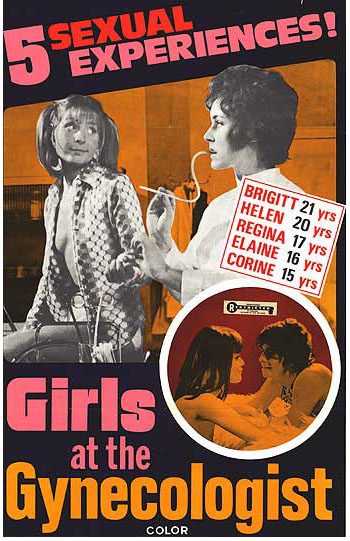 It was sufficiently awkward to say the least. Luckily the Nurse Practitioner didn't find it awkward at all and was 100% normal. So, at least in this case, the sexually active question was a much bigger deal in my head than it was in real life. Doctors hear everything; at least you are not sexually active with roller coasters or ice cream or elephants (maybe you are but that's a completely different issue that I don't even know how to begin addressing). I still hate going to the doctor, but I do love the antibiotics.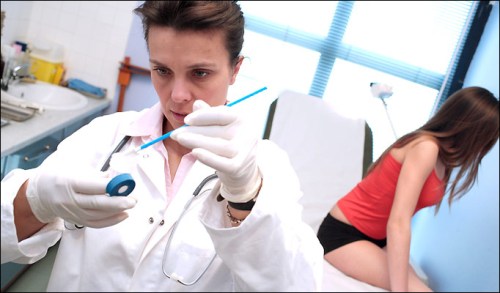 3. Boring Town, Population: Me
By the beginning of October, the semester had been going so smoothly that I really wasn't sure I had anything interesting to write about. Sure, I could discuss my newfound dream to join the CIA (because of that show, Covert Affairs). Or show you what I've learned in my elementary Spanish class—Hola, me llamo Lily. Yo soy muy intelligente y bonita. (I can practice my positive affirmations in two languages now!) I could even share with you some random thoughts I tend to have during the day, like…
"Is anyone else in the world listening to Destiny's Child complete discography in a totally un-ironic way right now?"
and
"Every girl in this class is super hot. How is this possible? What do I do? OMG STOP STARING, LILY, YOU ARE SO CREEPY."
But none of those ideas seemed important enough to use as an update of gay life in college.
Luckily (though not actually lucky), various dramatic instances involving:
1) An ex
2) unfortunate run-ins
3) inappropriate age differences
4) public yelling
5) me making dumb decisions
… came back into my life and inspired me to write yet again!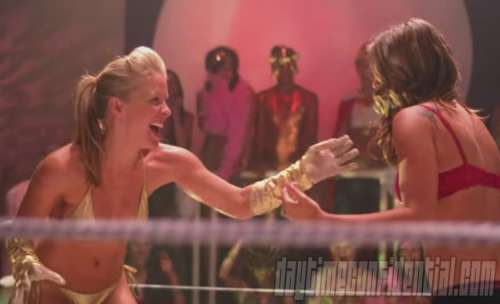 I was honestly trying to avoid a lot of crazy emotions this year. This semester was supposed to be about being too busy with work for real life, making friends (NOT making out with those friends), and just moving along at a steady rate of sheer contentment. That is all I wanted.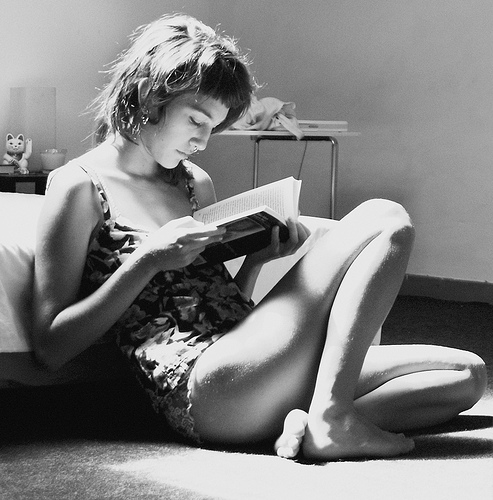 I'd planned to stay away from anything that might impede on my ability to learn about feminist art movements and basic Spanish (my favorite two classes, in case you were wondering). I see now that my goals were rather far-fetched and that life will always manage to creep in no matter how hard you work to push it to the side. You just have to deal with it, which is something I'm still learning how to do. But I am getting better at it!
+
4. On a Brighter Note, Everyone Is Gay!
The Barnard and Columbia class of 2014 have turned out to be way gayer than my freshman class, which I think we can ALL agree is due to my presence at Barnard (JK, kind of). Slowly but surely I will use my queen-of-the-lesbians power (I just made that up) to turn Barnard College into my very own New York City version of Smith College. You're welcome, Morningside Heights.
But for real, it is extremely comforting to see this relatively large presence of openly queer freshmen on campus. Perhaps it's just an example of the socially liberal, younger generation who is open and comfortable with their sexuality, or maybe 1992 was just a really gay year to be born. Whatever the case, I am certainly thankful to see Barnard heading in a slightly gayer direction this year.
5. I Do Not Have The Answers
While meeting those freshmen, I somehow got into the habit of thinking, "Oh they are so much like me last year! I have so much to teach them!"…as if I was some sort of wise elder who knew all of the secrets to homogayness and college life. But then reality settled in and I remembered that I absolutely do not have all of the answers. I may have a tad more experience than I did last year, but I certainly can't claim to hold the keys to gay college success.
And while I do have two pretty good pieces of advice (don't sleep with your roommate, don't drunkenly come out to your parents via text message), I still have two times a billion questions. I don't even know what I'm going to be for Halloween. I mean really, who am I?!?
It's humbling to hear from people who say reading my little column has taught them a thing or two or, more importantly, reminds them that they're not alone. And really that's all I could ever ask for. I may not have all/any of the answers. I may not turn out to be that overbooked Superwoman I set out to be, but if you can read this, and read Autostraddle and feel as if you are connected to something bigger than your own sadness/fear of you're surroundings, then that's perfect.
I'll most likely continue to procrastinate writing these articles and always have girl/ex-girl/dumb decision problems, and I'll forever continue referencing 90s girl-band pop groups in everyday life but, imperfections intact, I know that I'm not alone, because of you! And hopefully you know that you're not alone. I promise.
If you need some convincing you should really check out Jennifer Lopez singing en español (that means "in Spanish"!!!)—seriously. It will help. I'm listening to it right now and I already feel better.