Feature image by orange photographique.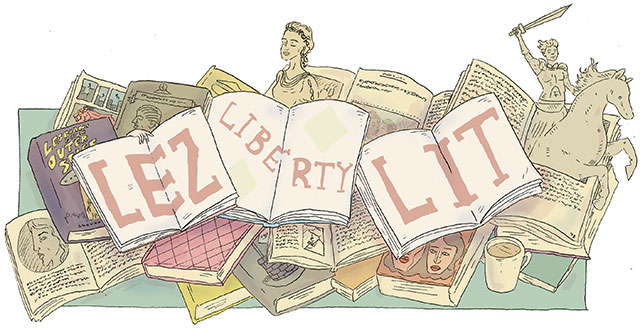 Nepantla: A Journal Dedicated to Queer Poets of Color launched today and the first issue is available for free online. In the introduction, the editors write:
"Nepantla: A Journal Dedicated to Queer Poets of Color is an intentional community space. Our mission is to nurture, celebrate, and preserve diversity within the queer poetry community. Through this journal, we are attempting to center the lives and experiences of QPOC in contemporary America. Thus, we view the journal (and our reading series) as part of a whole artistic project and not individual fragments of work. We believe that (here) the high lyric must encounter colloquial narrative. Here, we must provide space to celebrate both our similarities and our differences. We are one community with an array of experiences; we write in different formats, in different tones, of different circumstances. Nepantla is not the sort of journal that can project a singular voice (not if we want to reflect the various realities of our community). Nepantla is a journal of multiplicity, of continual reinvention."
There are a ton of queer Canadian books this year that could be eligible for the Giller Prize, including Love Enough by Dionne Brand, Moving Forward Sideways Like a Crab by Shani Mootoo, For Today I Am a Boy by Kim Fu, Frog Music by Emma Donoghue and more.
Sometimes it is hard to decide what to read next.
These eight must-read books by trans women writers include Yemaya's Daughters by Dane Figueroa Edidi, Nevada by Imogen Binnie, A Safe Girl To Love by Casey Plett and more.
Tammy Ruggles writes about what it's like to be a legally blind writer at the Airship.
Specific items of clothing can evoke specific feelings or memories. Brain Pickings previewed Worn Stories edited by Emily Spivack, an anthology of stories about sentimentality and garments. And the forthcoming Women in Clothes, a collaborative multi-form anthology of survey answers, essays, interviews and photo essays about clothing, looks similarly fascinating:
"Can a book like this counteract these tendencies, likely instilled in many of us through too much time in our teenage years reading fashion magazines, which told us how to dress and what to look like? Can it, furthermore, make us think twice before we purchase clothes that implicate us in a web of human rights violations via factories around the world, and move us toward slightly more sustainable enterprises (I won't even get into the whole American Apparel situation here, but let it suffice to say that many humanitarian companies do exist). A book like this can probably do that work, to some extent. But what it really makes me want to do is create art in a collaborative fashion—to find ways to work with other women rather than against them."
Literary culture needs to be more like pop culture.
Queer characters should not just be a YA diversity checkbox.
An excerpt from Mila Jaroniec's novel Desperate Strangers is in Luna Luna Mag.
Sometimes you read a book and get obsessed with it's meals: "When I think about my favorite books, I remember how they made me feel, and I remember the food, and sometimes those two feelings get all mixed up. I remember when a girl is hungry and when she eats something. Especially when the girl is hungry and when she eats something." And sometimes imagined food, in literature or in food writing, feeds separate hungers.
The New Yorker has an excerpt from Lena Dunham's forthcoming memoir.
A student at a Catholic high school runs a library of banned books out of her locker.
A taxi in Tehran is now also a library.
Sarah Waters's new novel, The Paying Guests, was reviewed at the Standard if you are aching for info about it.
Roald Dahl's estate has released an unpublished draft of a chapter from Charlie and the Chocolate Factory.
Emojis: the way we rewrite lines from classic literature now.
At the Lesbrary, Nicole reviewed Out of This World by Maggie Norton. Anna M. reviewed Jolt by Kris Bryant. Rachel reviewed Gravity by Leanne Lieberman.
At Lambda Literary, Karen Schechner interviewed Francine Prose on her latest novel and the nature of good and evil. Tom Cardamone interviewed James Jenkins on publishing "lost" classic gay works. Marcie Bianco reviewed Willful Subjects by Sara Ahmed. July Westhale reviewed Prelude to Bruise by Saeed Jones. Daphne Sidor reviewed Inga's Zigzags by Vica Miller. Reginald Harris reviewed Belle City by Penny Michelbury. H. Melt reviewed I've Got A Time Bomb by Sybil Lamb.
Recently, on Autostraddle: Riese wrote about the top books Autostraddle readers purchased in 2014. Mey wrote about Emily Carrol's Through the Woods and also about six exciting comics this fall. Kaitlyn wrote about rad queer artifacts at the Smithsonian. Carmen wrote about Roxane Gay's Bad Feminist. Riese talked about how the movie based on The Giver is terrible.
Events To Watch Out For:
The Internet, before September 9: Chronicle Books is going to match every copy of This is a Book for Parents of Gay Kids preordered by September 9 with a donated book to a local PFLAG chapter.
Cambridge, MA, September 18: Sarah Waters will talk about her new book with Emily M. Danforth and also sign it (40 Brattle St.), 6:00 p.m., $5.
Know of a queer event with literary merit? Send it to us! The Liberty Lit is bi-weekly. 
---
What We've Been Reading:
Riese: Well, in anticipation of the worst movie ever, I read Lois Lowry's The Giver last week. I also read Gathering Blue, because I didn't know that it existed, and now I do! I'm also about halfway through Leslie Jamison's The Empathy Exams and feeling pretty good about it and also have begun Messenger, although honestly that movie sucking so bad did somewhat dampen my enthusiasm for the Quartet. I will return to it with renewed vigor shortly.