Welcome to the very last recap of Faking It ever! Yup, our favorite Fake Lesbian Buffet has been cancelled by MTV due to declining ratings. Carter Covington told The Hollywood Reporter:
"I think the show will have a strong life in the future, whether it's on iTunes or made available on Hulu or Netflix for long periods of time. I think people, when they found our show, really loved it. Early on, perhaps people thought it as a show for LGBT fans and even though I've never seen it that way — I think the show appeals to a broad audience — I do think it might have gotten that impression and maybe people didn't sample it who didn't feel like they fell into that audience."
I'm sure many will blame the show's LGBT focus for its cancellation, but I think that's short-sighted. LGBT fans are a passionate bunch! It's true that statistically speaking, we're an incredibly small slice of the population, but that's changing, especially for the teens in MTV's target demographic. It's also true that because of online streaming and DVR, what qualifies as "good ratings" for a show is a much smaller number than it was ten years ago. These days, we are capable of sustaining a show all on our own.
But we're also easily discouraged and disappointed, and a lot of queer women dropped off after Amy's ret-conning, the intensified focus on Karma and Liam, the relentless conversation around Amy and Liam's drunken romp, and everything wrong about Reagan's character. This lowered buzz around the show in general. I definitely don't hear the show come up in conversation nearly as much as it used to. So was the problem not enough straight people tuning in, or too many queer women tuning out? Because although queer women objectively understand the importance of the show maintaining Shane's gay romances and adding a gay trans guy and a bisexual guy, it won't make them actually tune in. As indicated in the graph I made you a few weeks ago, the readership for these recaps has dropped by over 60% since Season One. That's mostly queer women, right there! Don't mess with us. If you let us down, we will stop watching, and we're a big chunk of viewers these days.
But look — I think this show did mostly good things. I really do, I'm glad it existed. The lead character was a queer woman. That literally never happens. I've mostly even enjoyed it! It's funny!
NOW ONTO THE RECAP!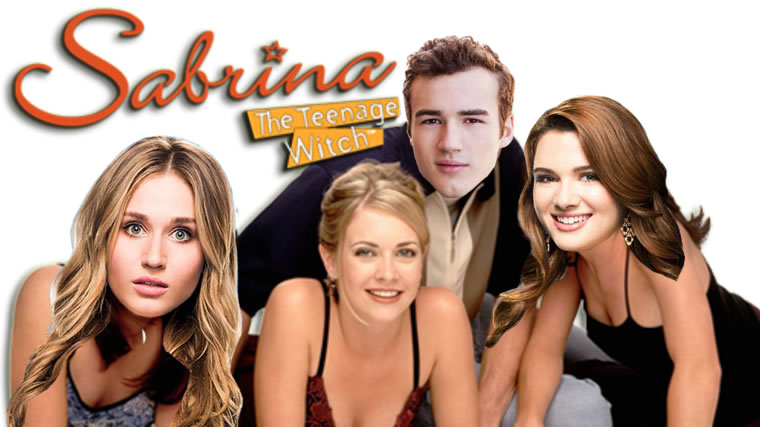 ---
We open in Amy's bedroom, where she's exhibiting stalwart devotion to the lesbian art of post-breakup processing, even though her relationship with Sabrina lasted for literally three minutes. It's apparently been two weeks but Amy's still pondering theories about Sabrina's hypothetical sociopathy and her ALLEGED dairy allergy, and Karma's still obligated to sit there and hear her out.
Well, there is another option: Karma's parents and their girlfriend Diane would love for the girls to join them for Diane's Way Cathartic Year-End Cleansing Ritual! Although initially turned off by a Ritual involving Karma's parents fawning physically over Diane (bc everybody knows Amy & Diane are MTB), the prospect of burning things appeals to these budding sadists.
Amy burns Season Six of The L Word, which Sabrina apparently not only purchased on DVD but made Amy watch, which is the meanest thing any person can do to another person.
Amy then burns a box of letters and pictures, which gives me major anxiety. Doesn't anybody here keep everything from every ex forever to use as reference for the memoir you're gonna write? No?
Oh but um, then somehow this situation sets Karma's whole house on fire!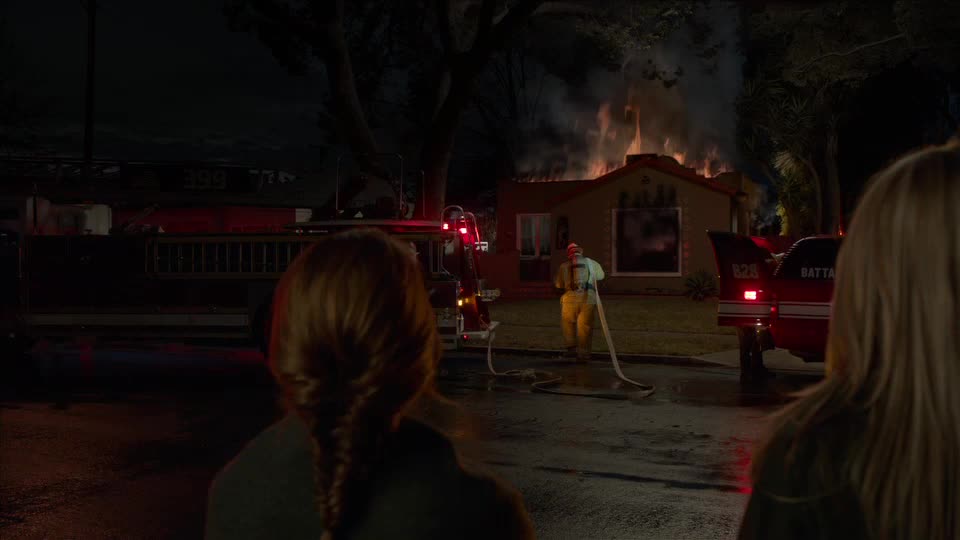 ---
LAUREN & LIAM'S LAP DANCE PAD: LAUREN YOU HAVE TO STOP HASHTAGGING #BOOPER AND ACTING LIKE WE'RE BOYFRIEND GIRLFRIEND JUST FOR SOCIAL MEDIA, THAT'S NOT COOL.
HEY LIAM I HAVE AN IDEA WHY DON'T YOU GO ALONG WITH IT AND MAKE KARMA JEALOUS HUH HOW ABOUT THAT WHAT DO YOU THINK ABOUT THAT LIAM.
---
Thanks to the Great Fire Of 2016, Karma and Amy are now living every Karmy fan-fic writer's dream scenario: Karma's forced to move into Lauren's old bedroom at Amy's house! Farrah's worried about potential drama or Emotions, but the ladies insist there's no problemo there 'cause Amy just broke up with Sabrina and there's still that thing with Felix!
"Sabrina turned out to be a whack job because I'm meant to spend New Year's with Felix," says Amy as I smash a carton of macaroni salad into my nasal cavities while listening to dubstep. Karma's clearly got her heart in Felix's sack of hearts herself, though, and it's Farrah, not Karma, who encourages Amy to reach out to Felix and make New Year's Eve plans!
---
Brew & Chew & Skip To My Lou: Shane's stoked that his band with Noah and Karma landed a paid gig at a weird New Year's Eve bash.
After Shane says his line, Noah busts that pop stand and Karma wants to know why everything between Shane and Noah has gone from hot-hot-hot to GOSH IT'S COLD so fast. Shane, unfortunately, cannot tell Karma anything nope not one thing! Also, Liam exists. Karma's got no time for his silly man games, obviously Booper isn't real, goodbye.
---
Prom Dress Shopping Set: Lauren can't believe she's helping Amy buy a dress for New Year's! How wild! Amy explains that boys like dresses. Also, they don't make passes at girls who wear glasses and if you want to go out on Saturday, don't call before Wednesday. Also, the best way to a man's heart is through his stomach, but only if you have medical training.
Lauren, exhibiting genuine compassion, wants to know how she's feeling about getting dumped like a hot potato by Sabrina the Teenaged Lesbian Witch. Amy insists she's a-ok and besides doesn't want advice from a member of #booper, a ship she refuses to believe exists for sailing purposes.
---
Karma's super-duper happy for Felix and Amy having their big date and planning to kiss on New Year's! She's so happy she can hardly even look happy. "Might there be another reason I shouldn't go out with Amy on New Year's?" asks Felix, obviously hoping Karma will say I'M IN LOVE WITH YOU, TAKE ME TO CAT HEAVEN. Instead, she steals my joke as Sabrina walks past, calling her "Sabrina the Teenaged Bitch."
Well, Sabrina has gone bananas! She's not been eating or sleeping or watching Season Six of The L Word (#2 source of bananas), she's just been obsessively contacting Amy who refuses to hear her swan song.
Sabrina begs Karma to help her get Amy back, because she loves Amy and needs to be with Amy forever and everybody knows that Evan is yesterday's fish fry. THE PLOT THICKENS.
---
BOOPERVILLE: GUESS WHAT LAUREN, KARMA ISN'T JEALOUS OF US SHE THINKS WE AREN'T THE REAL DEAL. THAT'S BONKERS, LIAM! WE NEED TO SHOW THEM HOW REAL WE ARE/AREN'T! THAT'S A REALLY GOOD WAY TO SPEND OUR BRIEF MOMENTS OF TIME ON THIS PLANET.
---
Pages: 1 2See entire article on one page