I've been staring at my day planner for most of the week, hoping the engagements I committed to months ago will suddenly, miraculously be canceled, therefore freeing me to make a last-minute dash to the mall to fight with tweens (or, worse, their parents) over the last limited edition Twilight journal which also happens to be my very last Gift Idea for this or that impossible person I probably barely even know. Who knows where tweens come from.
Rather than learn from my mistakes and complete my Christmas shopping in a timely fashion, instead I'm going to dedicate this time to assisting you in your own panicked scramble for last minute gifts. Consider it my present to you.
In similar fashion to Technostraddle's Holiday Gift Guide I'm going to tell you all about the hottest CDs and DVDs on the record store shelves right now. I should note that this feature is proudly sponsored by the many record companies and publicists who have sent me promo releases throughout the year, many which are stacked up beside my bed just begging to be wrapped and gifted to all of my friends for Christmas.
Anyway! Here lies a summary of all the (good) free CDs, DVDs and other musical items I've received recently, and the stockings I plan to stuff them in.
I was stoked to receive Madonna's Celebration DVD in the post because I knew how easy it would be to re-gift it at Christmas time, everyone loves the Queen of Pop. Everyone except me, that is. So while I didn't actually watch this DVD myself, I did learn from its cover that it celebrates every music video Madonna has ever made, which is an epic 47.
So if you have a friend who has seen and enjoyed one or more of Madonna's music videos, they're probably going to really dig this double-disc DVD containing all 47 of them, they're gonna find it really convenient, super practical. I hear it's not as good as the Confessions Tour DVD and its prominent horse theme, but then not many things are.
Recommended for: your mom, your gay man friend, anyone born in the 70s.


This album was released back in early-2008 but I'm recommending it regardless because it's my current jam and there's no expiry date on gifting an awesome album. If you know me but you don't know Kaki King, you're getting this album for Christmas. You're probably also getting tickets to her January shows. So ready yourself.
I should note that no record company or publicist sent me this album. Sometimes I like artists so much that asking record companies for freebies gives me the guilts.
Recommended for: anyone with two ears and a heart.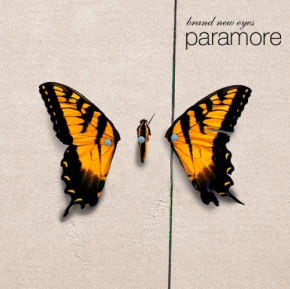 We've talked about Paramore before and I think the general consensus was that many of you have heard of this band, but not from them. I was a little slow to cotton on at first, but now I've finally got with the emo program and have this record on high rotation.
If you still haven't heard Paramore, I guess the best way to describe them is to say they've taken a page out of Good Charlotte's book with power pop punk that doesn't care if it's being angsty or optimistic or melancholic, just as long as it feels something. Try not to be put off by my use of the GC-bomb, t'is what it is. Paramore is fronted by Hayley Williams who is arguably a force to be reckoned with. Talent aside, she's hot when she's pissed off, and that's frequent on this album. Win.
Recommended for: you, your girlfriend, your BFF, anyone with a Live Journal.


I'm sure most of us have feelings about the sound production on Glee, specifically the way in which Rachael is able to open her mouth to sing and melt everyone's face off. However Glee's soundtrack on its own – when not heard in contrast to the actors' spoken dialogue, is totally enjoyable and the tracks are not at all as overpowering as when delivered on the screen.
Glee: The Music is the perfect gift for any Gleek. It's got all the big hits from Season One, including "Don't Stop Believin", "Can't Fight This Feeling", "Take A Bow" and Puck's surprising rendition of "Sweet Caroline".
Although it would be brill if the whole world got on board the Glee train, I don't recommend giving this soundtrack to anyone who isn't a self-proclaimed Gleek. From experience I can tell you that it won't convert them, it'll just drive them insane. Try the DVD box set instead.
Recommended for: Gleeks, kids, your Secret Santa recipient.

Michael Bublé – Crazy Love [CD]

If you have a mother, she's probably going to dig this album because there's something about Michael Bublé that drives the ladies wild. He's a drug. My own mother believes in the power of the Bublé charm so much that I swear in the past she has attempted to straighten me out by assaulting me with that smooth, velvety voice whenever I've walked into a room.
Anyway, enough about my mum and back onto yours. If there is a special lady in your life and Adult Contemporary floats her boat, then Michael Bublé is for her. My mother's Bublé Straightening Strategy hasn't worked (yet), but I'd be lying if I didn't admit that when no-one is around, I like to listen to his renditions of "Cry Me A River" and "Heartache Tonight" on repeat and do a little swoon. You might too, ladies.
Recommended for: your mother, your girlfriend, Autostraddle's COO Brooke.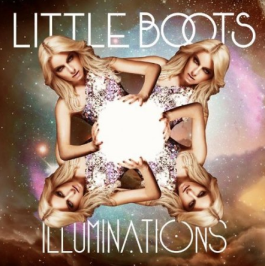 Stef once described her South by Southwest BFF Little Boots as a "precious little human being who writes intelligent dance music with an insane little Lite Brite-esque table synth called a tenori-on." I can't describe her better.
Little Boots' new release Hands is one of the best pop albums I've heard this year. It's available in Australia and the UK, but not in the USA (yet!). Her EP Illumination is, and it's the next best thing.
Little Boots will appeal to people who like their electro pop without that safe, easily-consumed bubble gum flavoring, foregoing that polished pop sounds of her peers for a more raw production. She also called up the 90s and borrowed their hidden track, which only makes her more endearing in my eyes.
Recommended for: anyone who likes their pop with a bit of edge.

Honourable mentions
There are some brilliant albums out there that I won't write about at length because we've already reviewed them, such as:
Tegan & Sara – Sainthood (itunes)
Our take: Tegan & Sara's Sainthood: The Autostraddle Review: "These girls have challenged themselves, and it's paid off. For us, too.. affirming once again what they've been brilliant at from the beginning – to evolve without losing the urgent pop-laden hooks and emotion-fueled lyrics that made us fall for them in the first place."

Our Take: Lady Gaga's Fame Monster: The Autostraddle Review: "What makes [Lady Gaga tracks] so fresh and ingenious seems to be her combination of great pop beats and harmonies with real fucking emotion."
Our Take: Rachael Cantu interview & review: "Hooky melodies and arrangements, familiar enough to consume effortlessly and refreshing enough to stick in my head and demand repeat performances."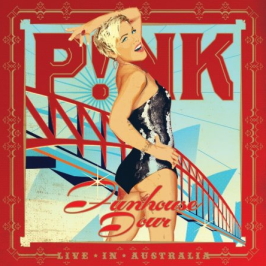 Our take: Crystal Loves the Twilight New Moon soundtrack: "It's a well thought-out compilation and the perfect soundtrack for processing your feelings on a rainy day. You know, if you're into that sort of thing."
Equally worth a mention are these new releases:
I haven't got my hands on this one yet but as I saw it on a TV commercial this morning and I want it's going straight to the top of my wishlist. This double-disc is a momento that commemorates P!nk's epic 58-date Aussie tour which we freakin' loved. The package includes the Funhouse album with bonus tracks "This Is How It Goes Down" and "Push Me Away" plus music videos, live clips and a 16 page booklet! What more could a Pink fan ask for?
Rearrange Beds is a record that I bought on a whim once, back when the only thing I knew about An Horse was a) they are Australian, b) they have a great band name and c) Kate Cooper has really good hair. I feel like it's a record you're either going to love or hate. It's not a new record in Australia and the USA, however for Canadians the good news is that it's finally getting released in your country on Dec 21, just in time for Christmas.
Y'all heard about how Tegan & Sara partnered up with Macbeth to release limited edition footwear, right? Having recently purchased Sara's pair, I can now recommend them for your Tegan & Sara obsessed loved ones. I've road tested these babies to the point where they are no longer white and happily report that – novelty factor aside – these are the most comfortable and coolest shoes I've owned since the Reebok Pumps of '95. In them I feel prepared for space travel.
And don't forget…
Buying music for your loved ones at Christmas can be risky business. The gesture seems innocent enough, but it's all too easy for a dud purchase to add unnecessary stress to an already stressful holiday. So the golden rule: before purchasing any record for a loved one, take a moment to visualise how you would feel if you had to listen to it on high rotation during the holiday season. Would hearing Sugarland's new Christmas album on loop over a 5-hour family lunch make you feel homicidal? If the answer is 'yes', don't buy it for anyone. There's a time for selflessness and that time is Easter.

Shop at the iTunes Music Store.