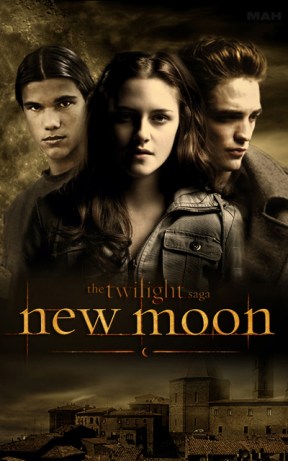 It's recently been brought to my attention that the easiest way to lose your street cred – and your friends – is to attempt to engage an urban twentysomething in serious conversation about Twilight. Has anyone else experienced this? As soon as you mutter the words "Edward" or "Bella" or "skin that glimmers like diamonds", your peers either look at you wide-eyed and take a slow step back, or quickly grin and retort "I know, right!?" in hope that you're joking.
I never am. I don't joke about my film preferences any more than I care what people think of me for them. I don't mind admitting that I love boys who sparkle Twilight the movie. I'm not totally alone, either.
That whole 'undead' thing aside, Twilight is a small town love story between two highly-emotional high school outcasts who, after a series of intense, drawn out stares and meaningful, brooding silences, commit to spending the rest of their lives in a sexually-frustrated state of near-kisses and accidental touches. So the repressed romantic in me wants to know, what's not to love?
The Twilight Saga: New Moon soundtrack is as a result a seriously credible compilation, consisting of 15 songs that are original and exclusive to the soundtrack.
Twilight relies on a cliched money-making formula that appeals to the part of my soul that is still 15 and crushing on that alternative-looking senior who wears chucks, reads Rick Moody and graffitis her messenger bag with lyrics from bands that I'll spend the rest of my life aspiring to be cool enough to know about.
When Edward gazes down with those deep golden eyes and lustfully declares, "You're like a drug, my own personal brand of heroin", he's not speaking to Bella, he's melting the stone-cold heart of a girl who – underneath the residual teenage angst and tough, tattooed exterior – only wants to be  wanted. Well that's partly why I like it, anyway. Mostly I just think that Kristen Stewart is smokin' hot.
If you're not a Twilight fan then I'm not going to be able to write anything that's going to change your opinion, or fool you (or me) into believing that I enjoy the film ironically. [Ed.note: Riese hates Twilight because she hears it is abstinence propaganda] But that's okay, because even if you dislike Twilight the novels or Twilight the movie – I think there's a chance you might dig Twilight the music.
Movie soundtracks are tricky in the sense that they very rarely pass as just 'good'. I find that there are exceptional ones (see: Trainspotting, Pulp Fiction, Reality Bites, This Is Spinal Tap, Saturday Night Fever) which match or even surpass the level of magic offered by the corresponding film. And then there's the rest, those hundreds of soundtracks produced each year that are entirely forgettable and sometimes even regrettable.
I knew that the Twilight Saga: New Moon soundtrack would fall into that 'exceptional' category before I'd even heard it, and it had little to do with the come hither look Kristen was throwing me from the album cover. Or, the fact that the cover itself folds out into a poster that looks pretty good on my bedroom wall. These were just added perks.
I knew it would be exceptional because I believe that when you commission indie rock legends and emerging hype acts to produce brand new tracks for a franchise that turns everything it touches into gold, they're going to work hard for it. And these ones do. The Twilight Saga: New Moon soundtrack is as a result a seriously credible compilation, consisting of 15 songs that are original and exclusive to the soundtrack.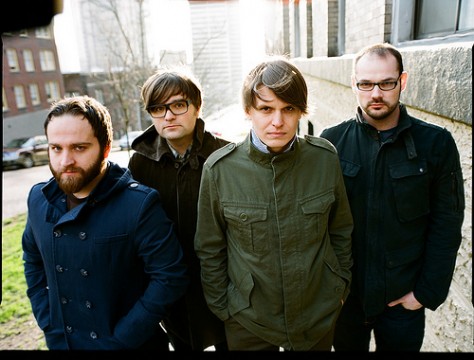 I think whoever came up with the idea of asking Death Cab For Cutie to write the opening track of the Twilight New Moon Soundtrack is a genius – 'Meet Me On The Equinox' sets the mood for the album perfectly, atmospheric, broody indie rock that fits as snugly as those skinny jeans you're wearing. The disc includes new material from indie heavyweights like The Killers, Black Rebel Motorcycle Club and the Editors, as well as a custom-made remix of Muse's 'I Belong To You', a standout track on their 2009 studio album, Revelations.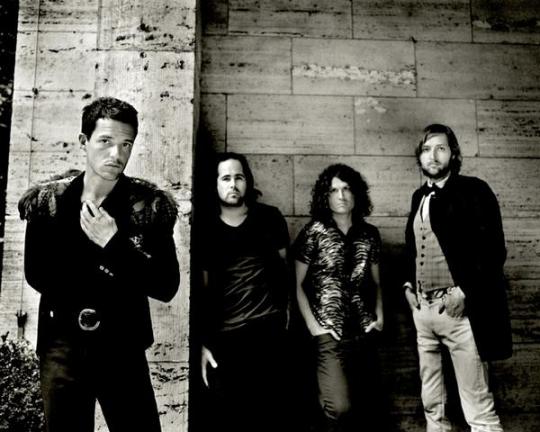 Radiohead's Thom Yorke offers up a generous serve of digital ambiance and melancholy with an electro rock track called 'Hearing Damage' that quotes his LiveJournal, while indie darlings Bon Iver and St. Vincent collaborate on 'Rosyln', which I think you're going to like so check it out. And while there are one or two tracks I'll forget about by the time I've finished writing this sentence, I don't think there's any one track that stands out for the wrong reasons. Even the instrumental piece by Alexandre Desplat (who wrote the score) sounds to be right where it belongs among this list of atmospheric indie anthems.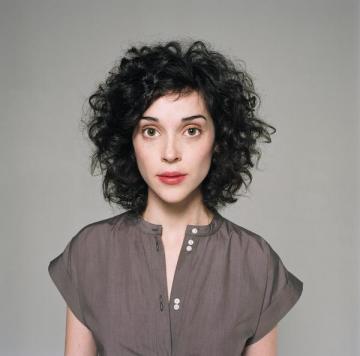 If you're still unsure about whether or not you're going to enjoy this soundtrack, I suggest using its most well-known indie heroes – Death Cab for Cutie and Thom Yorke – as your markers. If their music typically works for you, then I think the Twilight Saga: New Moon soundtrack will work for you as well. Overall it's a well thought-out compilation and the perfect soundtrack for processing your feelings on a rainy day. You know, if you're into that sort of thing. It's out now.
The Tracks:
Death Cab for Cutie – Meet Me On The Equinox
Band of Skulls – Friends
Thom Yorke – Hearing Damage
Lykke Li – Possibility
The Killers – A White Demon Love Song
Anya Marina – Satellite Heart
Muse – I Belong To You (New Moon Remix)
Bon Iver and St. Vincent – Rosyln
Black Rebel Motorcycle Club – Done All Wrong
Hurricane Bells – Monsters
Sea Wolf – The Violet Hour
OK Go – Shooting the Moon
Grizzly Bear – Slow Life
Editors – No Sound But the Wind
Alexandre Desplat – New Moon (The Meadow)
Eskimo Joe – Thunderclap (Australian release only)