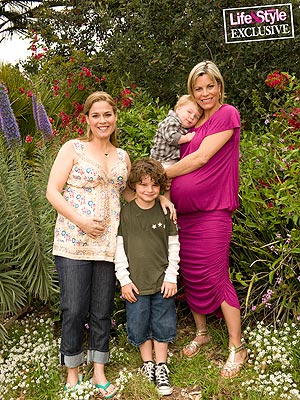 LESBIAN MOMS: "Lesbians make better parents than heterosexual couples, according to a Government parenting adviser. Professor Stephen Scott, director of research at the National Academy for Parenting Practitioners, said evidence showed that children raised by gay women went on to do better in life."
We could not agree more, because Autostraddle Associate Editor Laneia's kids are super cute!
Over at the Daily Express UK, Jodie Foster is pictured with the caption "foster had two sons in a lesbian relationship," which I'm sure she's going to love. The article also discusses the opposition to this study:
Speaking last week, director of the research Stephen Scott said: "Lesbians make better parents than a man and a woman.wp_postsCampaigners Fathers4Justice attacked the study for failing to promote the role of fathers and laid blame for a pending "unprecedented social ­crisiswp_postsat the Government's door.
A spokeswoman for the group said: "This Government has introduced a new gender apartheid where fathers are marginalised and excluded from their children's lives whereas other types of parent are celebrated and promoted. 'Father' has become the new 'F' word."
Firstly, we say BOO HOO, d-bags. Secondly, "Father" hasn't become the new "F" word. But you know what does start with an "f"? For. Not "4," but For. Hey, I am just looking for justice. Thirdly, yah, fathers are awesome, nothing against fathers … mothers are also awesome … really, so is anyone who steps up to the plate and raises children right. You keep on doing your thing as fathers and you will see that the research will follow. Sidenote; a lot of children these days are raised not by two mums, but by their mothers & grandmothers. So those Dads should get on top of that shit!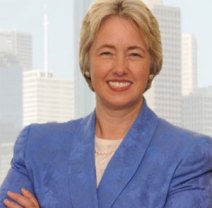 GAY MAYOR: Lest we get anything we want this election year, a small group of religious and conservative groups in Houston, Texas, have said they are concerned about a "gay takeoverwp_postsof city hall and will begin a mail campaign to discourage voters from selecting Annise Parker. (@pink news uk)
GENETICS: In those genes: Scientists may be coming closer and closer to discovering the "gay gene,wp_postsbut regardless of whether or not it can be genetically proven that you're a homo, employers have no right to test you. Under the Genetic Information Nondiscrimination Act (GIN), employers are prohibited from running genetic tests on prospective employees for any reason. (@queerty)
MARRIAGE: California, here we come (again) A first effort to organize support for the repeal of Prop. 8 is starting in our favorite place…the Internet! A group called Love Honor Cherish is launching the Sign for Equality Campaign, an Internet petition that seeks to put Prop. 8 back on the state ballot next year. (@la times)
WHITE HOUSE: Dramz in the House: So everybody knows that many higher-ups in the White House support marriage equality, but it's been kept as an open secret with the media, that is until Melody Barnes, one of Obama's top advisors, came out (see what I did there?) in support of gay rights. Speaking about her LGBT acquaintances, she said "Based on the relationships I've had with friends and their relationships that I respect, the children that they're raising, and that is something that I support." (@huffington post)