Welcome to AM/PM, where Autostraddle team members share our morning and evening rituals.
My favorite mornings are Saturdays and Sundays, where I have nothing scheduled and can laze in bed for hours on end. My girlfriend and I like to make each other breakfast — not every weekend, but often enough. Her specialty is breakfast potatoes; mine is omelettes. We bring our breakfast into bed, sprawl out and use our Passion Planners to map out the week: who will cook dinner each night; what we're going to do that week; which personal goals we want to accomplish. I drink cinnamon tea and she drinks coffee. She plays on her Playstation and I work on whatever writing or social justice project I have going on. It's blissful.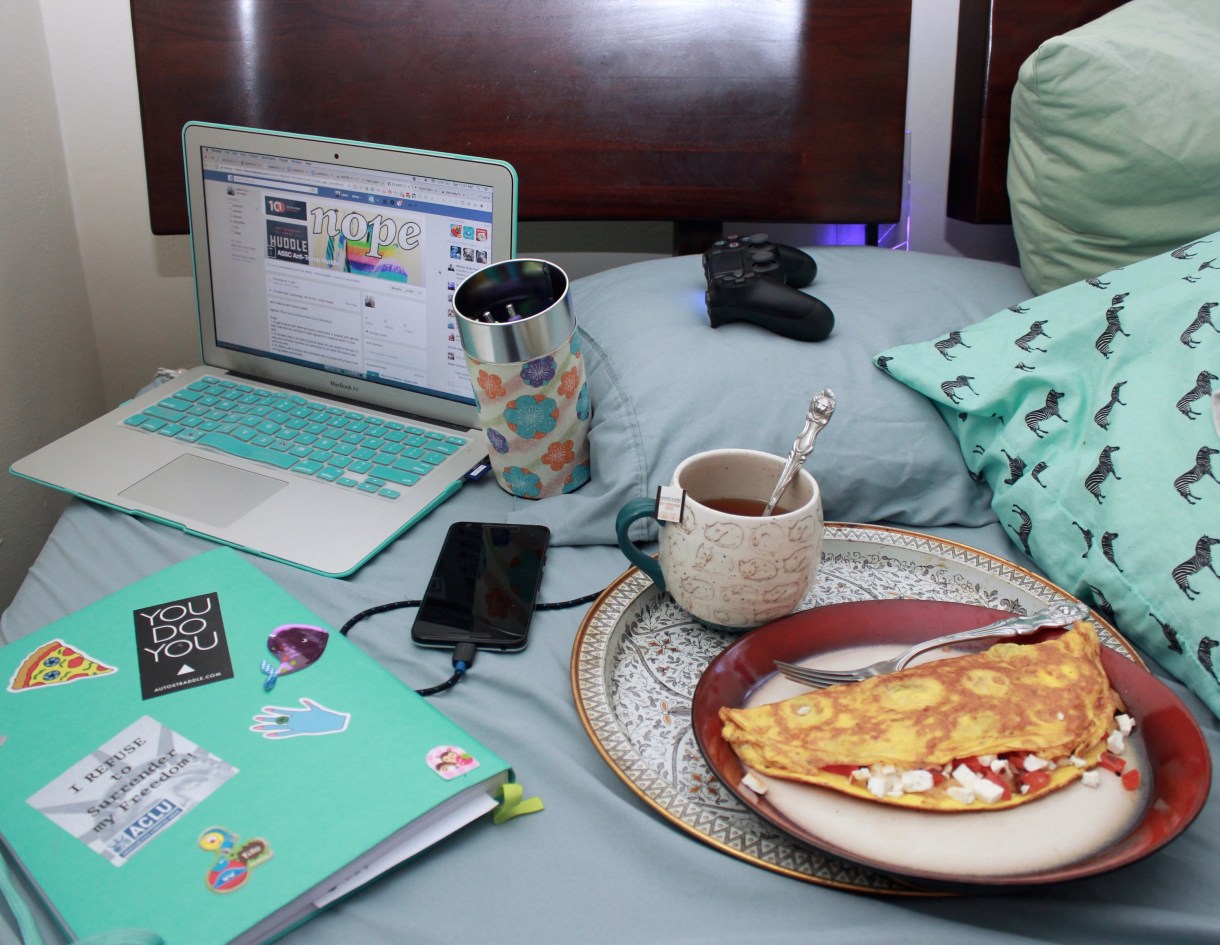 I recently got a white ink half sleeve that's still healing, so lately, I've been getting up first thing to do my tattoo aftercare. I remove my ring for the Order of the Engineer and use unscented antibacterial soap to wash my hands, singing "Happy Birthday" in my head twice to make sure I've done it long enough. I rinse the soap off fully, splash water up my arm, and then use the soap again to wash my new tattoo. I pat it dry with a couple paper towels, then coat my tattoo in a thin layer of Aquaphor to keep it moisturized. I also like raw shea butter, which I keep a small tin of in my bag to use when I'm out and about.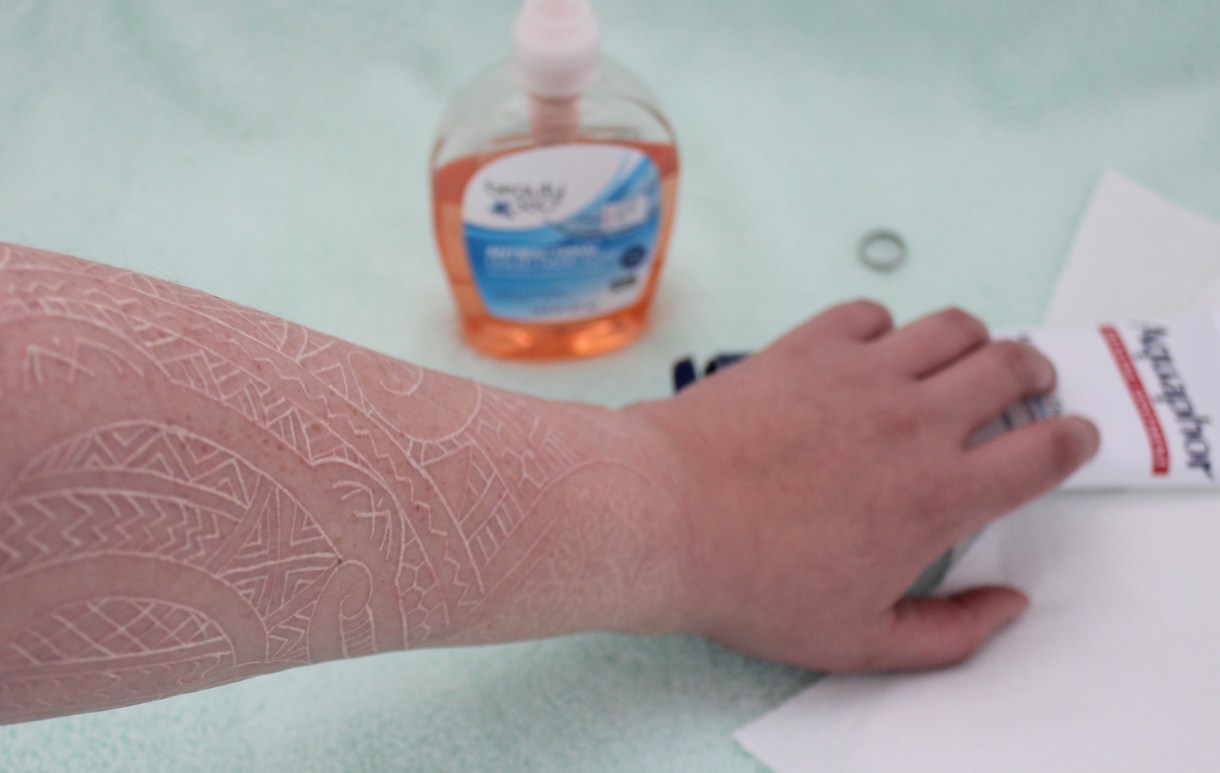 Whenever I decide to get out of bed for good, I wipe my face using cotton rounds and Thayers rose-scented witch hazel with aloe vera. I moisturize with Cetaphil and let the lotion soak into my skin for several minutes as I put deodorant on and floss and brush my teeth. Sometimes I also use an oral irrigator or mouthwash, although I've been doing less of that since I started using quip. (It's a toothbrush subscription service, which yes, sounds so indulgent and Millennial, but honestly, this showed me a better way to brush my teeth than the way I've been doing it the past three decades and it's amazing!) I put sunscreen (EltaMD UV Clear SPF 46, which Rachel recommended to me once and I've used exclusively since) all over my face, down my neck and on my hands, then bust out the makeup.
I either wear no makeup at all or a bunch of products at once; it depends on the day. When I do wear makeup, it's some combination of the following:
I don't really believe in mascara these days and KaeLyn says it's fine. I do really like Stila's Stay All Day liquid eyeliner in intense black, but I just tossed mine because the marker finally dried out after a year.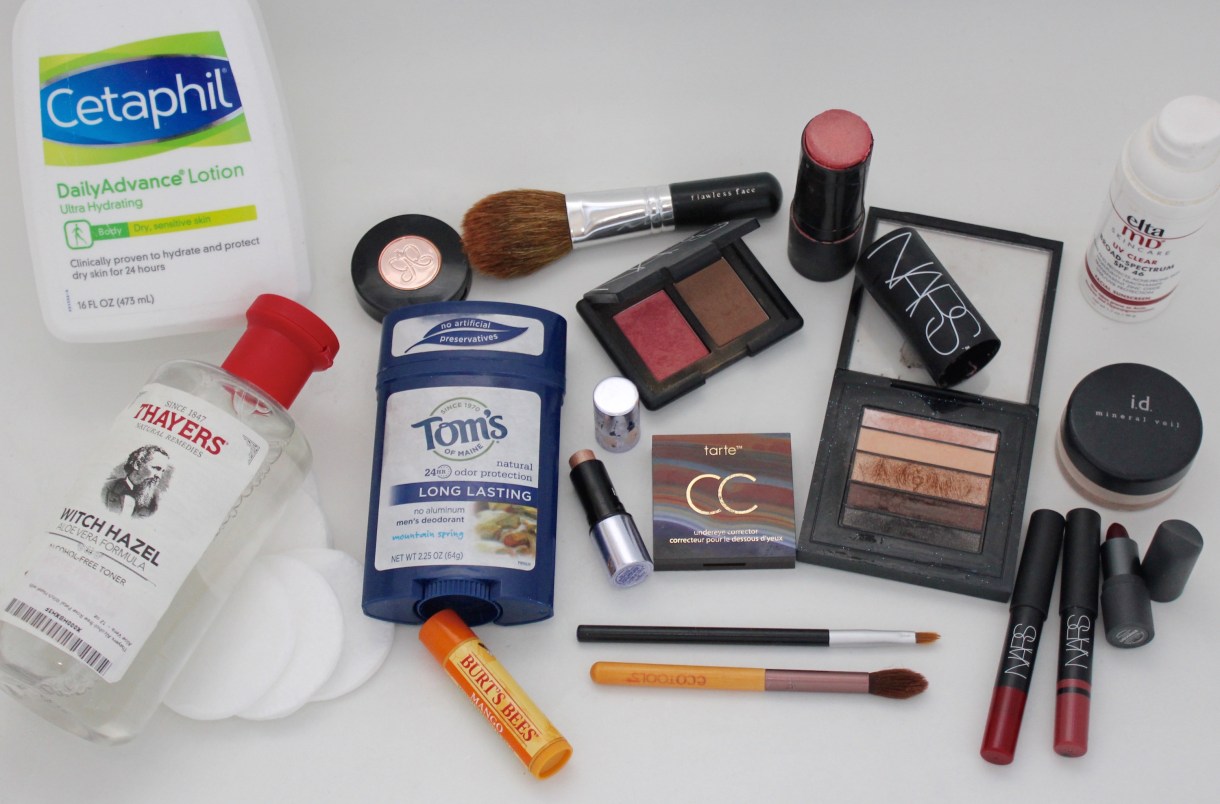 In the evening, I'm fond of taking baths with DIY lavender bath bombs, either fully put together or with my favorite ingredients (shea butter, coconut oil, lavender essential oil, powdered milk, almond oil) sprinkled loose in the water. If I'm feeling extra indulgent, I light a bunch of candles and perch my laptop on the sink to watch Jane The Virgin while I'm in the water. Or Scandal. Or The Walking Dead. Whatever show I'm watching that my girlfriend doesn't.
My hair routine remains the same as the last time we spoke, except that I've been trying out less expensive conditioners. Garnier Fructis Hydra Recharge Conditioner is perfectly adequate.
Once or twice a week, I also like to do a face mask before bed. My favorite is Queen Helene Mint Julep Masque. I slather it all over my face and let it dry, then wipe it off with paper towels and use cotton rounds doused in witch hazel to get any remaining bits. I do an oil cleanse with almond oil, taking the time to give myself a nice face massage. I wipe that away, use witch hazel again if I feel too oily, and moisturize with Cetaphil. If I see any acne forming, I dab on a bit of Paula's Choice CLEAR 2% BHA with Salicylic Acid and let it dry overnight as a spot treatment.