Luna Malbroux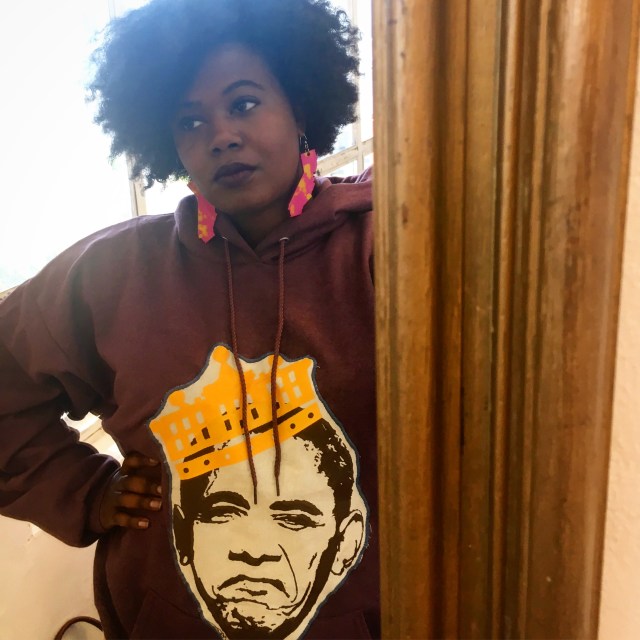 First name of your worst enemy in elementary school:
Math.
If you could only read one set of books for the rest of your life would it be the 50 Shades series or the Twilight Series?
If I'm forced — Twilight. Somehow it's more believable than 50 Shades. And at least there's glitter and emo teenage angst involved.
Complete this sentence: My car smells like…
I just farted in it. Because honestly I probably just did.
Do you have any piercings or tattoos?
I have technically four tattoos; three birds on my foot (Bob Marley's Three Little Birds) and a symbol of humility and strength on my knee.
Last place you threw up?
In my own toilet, like a goddamn adult.
What's the last show you wanted your money back from?
I accidentally saw, Why Him? at a friend's house, on bootleg. I still want money back because time is money and it was a complete waste of time!
Who would be your dream standup audience of one?
Whoopi Goldberg. She's a great inspiration and I'm really angling to play the lead role in a Sister Act 3 reboot.
Fuck/Marry/Kill: Jared Leto, jar of Nutella, a school bus.
The only thing I know for sure, is that I would be very DTF a jar of Nutella. Again. Between Jared Leto and a school bus, technically I'd rather marry a school bus, but I don't want to see a person die.
Cupcakes or muffins?
This is the toughest question. They both are great. I'll say muffin, because then I get to pretend that I'm making a healthy choice by eating it.
Worst thing you've ever eaten?
Anybody's home cooking without seasoning. Why is salt so scary? What did pepper do to you??
Anything else you want to add?
Most importantly — if you're in the Bay Area, check out my upcoming play, How To Be A White Man. It's a satire exploring my life as a Black Queer comedian that I co-wrote with my good friend, Jennifer Lewis. It's produced by Faultline Theater and directed by a gifted young WOC director, Nikki Meñez — more info on my site and faultlinetheater.com.
You can find Luna online @LunaIsAmerica on Twitter/Instagram/Facebook, and at LunaIsAmerica.com.
Pages: 1 2 3 4 5 6See entire article on one page