Welcome to Part 1 of 10SQW10HQW, in which I catch up with several queer women comedians who you're bound to find delightfully hilarious (unless you hate comedy, and if you hate comedy why are you even reading this???) and somehow get them each to answer 10 very stupid yet refreshingly revelatory questions for your education and amusement — that's 100 questions if you're counting. Buckle in and grab a snack because you definitely can't find any of this stuff via Google.
Feel free to let me know what your favorite questions are in the comments; I just might post my own answers to the top ten questions for you!
Next page: Sara Benincasa
Sara Benincasa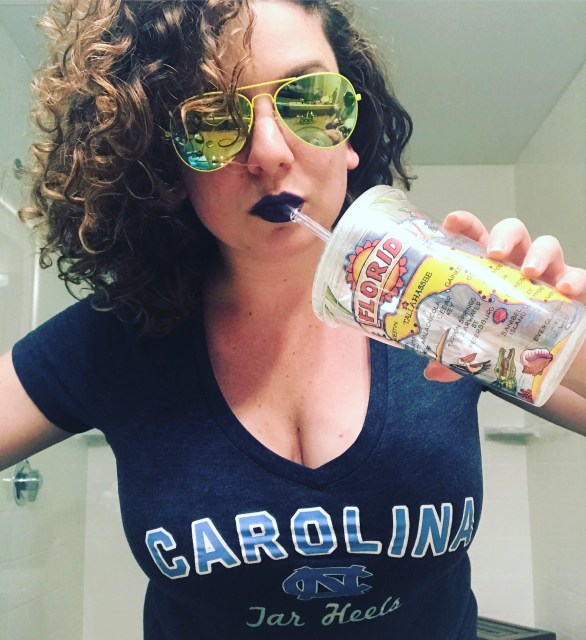 If it wouldn't kill you and you had to choose between never eating and never sleeping, which would you choose and why?
Ooh, this is a tough one for me. See, I work from home when I'm not on the road doing lectures, a book tour, a random acting gig. Right now I'm working hard to finish a screenplay revision before the union possibly goes on strike. I also do copywriting in the nonprofit sphere. And next week I dive into writing my next book. I may email with folks and do phone calls and occasional in-person meetings, but this work mainly happens by myself. And when I need to get out, I go to a restaurant. Sometimes I'll work from there if they've got wifi. Other times I invite friends to visit. But regardless, food means human contact.
Watching a busy restaurant staff is not unlike watching a group dance performance, or a symphony. For it to work, so much has to go right. So many people have to be on top of their tasks. I also have begun learning to cook at home. I was raised on fast food so this is new for me. And I really like it. Sometimes I go to friends' houses and they show me different tricks.
I adore sleep. It used to be the only time I ever quieted my mind. If you'd asked me a year ago I would've said "Never sleep? Fuck no! I'll give up food!" But since I started meditating a few times a week, I'm learning to chill my brain out here and there while awake. That's new to me.
With all that said? Sorry, sleep. Ya gotta go. I'll use the extra time to meditate a bit more, learn archery, take a rock climbing course or six, read some books, have more sex, figure out how to do a roundoff into a split. I have always dreamed of acquiring this skill.
Fuck/Marry/Kill: Shia LeBeouf, a space heater, a roll of duct tape.
Fuck Shia. That sounds deeply intriguing. Marry a roll of duct tape. A truly platonic marriage of convenience. Kill a space heater. I hear those things can explode. That's terrifying. Get away from me. I will build a fire instead.
What's the grossest food you've ever eaten?
Cold meat is fucking disgusting. Get it away from me. I'm aware this makes me a bad Sicilian, but an antipasto platter is my nightmare.
Complete this sentence: I wish I were a little bit…
Taller is the obvious answer. I also wish I were a baller. I also wish I had a girl who looked good and I would indeed call her. Alternate option for the babies who are confused right now: I wish I were a little bit better with saving money.
Dream place to perform?
Carnegie Hall but it's just me chilling and telling stories in between my friends telling stories. The house is packed, the audience is warm and laughs happily and cries at appropriate moments. I make a fuckton of money and go to sleep happily in a very fancy comped hotel room.
Thin crust or deep dish?
Listen, I respect deep dish. I've never had it. I don't go to Chicago for deep dish. I go to Chicago to eat brats and fuck people in sweatpants. At some point somebody yells about sports. Maybe it's during sex. Maybe not. I don't know. Do we talk about how Scottie Pippen was number 33 and that's also the age Christ died and is that significant? This depends on how drunk we are.
In other words: thin crust. Which isn't even thin, unless you're from Chicago and you're like, "Goddamn that's thin!" and everybody else is like "No that's just an average situation, you're from Chicago, everyone is 17 feet tall and your pizza is a bread cake."
If you were a piece of Ikea furniture, which one would you be?
I'd be that red locker they sell, but I'd have more shelves.
How many times a week do you call your mom?
Zero to one times. I text with her almost every day.
Hardwood or carpet?
Hardwood. Carpets get weird stains and retain dust mites that eat you.
Name a celebrity whose feet you'd smell after they just worked out:
I haven't been suicidal in a minute but this question makes me want to kill myself. Thank you, Faith, for helping me uncover new layers of wounding that still need to be healed.
Anything else you want to add?
I am very excited for Pride this year. My main goal is to bring a giant group of women to see the Mandy Moore shark tank movie of death. What a way to honor the magic of bisexuality. It really is always like being in a shark tank in Mexico on a beautiful trip that was supposed to go really well, but you had too many margaritas, forgot to check your privilege, and now this is your life. Also, there's probably a famous person having a panic attack very close by, and now you have to calm her down and explain what a feeling is.
Maybe that's just being bisexual in Los Angeles.
You can find Sara on her website, Twitter, Instagram, Facebook, and Medium. She's also written some pretty great books.
Next page: Cat Davis

Cat Davis

If you had to choose, would you rather be trapped in a hot car with a Taco Bell fart or a hot dog burp?
Ew.
If you could only eat one food for the rest of your life what would it be?
Cool Ranch Doritos Taco Supreme from Taco Bell; although question one is making me reconsider.
Fuck/Marry/Kill: A case of La Croix, a memory foam mattress, Scarlett Johansson.
Kill: Memory Foam. Memory foam sucks; it hurts my back to sleep on and it provides zero bounce back for your intimate go times! You get in a spot and stay stuck. No good. Pass. You're dead to me, MF.

Marry: Scar Jo. I'd like to read the morning papers side-by-side with this woman from now until the end of time. That face. Those lips! I imagine matching Adirondack chairs and coffee mugs that are just a touch too heavy for real comfort but sure look great in her hands.

Fuck: La Croix. Pamplemousse. All day, every day.
Dumbest way you've ever gotten injured?
I was "hazing" a couple guys during some college activity and told them they had to jerk off in the limo. I immediately got scared they'd actually do it (they didn't), ran away, fell in a hole and broke my foot.
Finish this sentence: The bottom drawer of my dresser…
Is full of pants.
Most awkward thing a gyno has ever said to you:
"This can happen as a result of 'disuse.'"
If you were a dildo, which one would you be and why?
One that never really fits in.
Which Pokémon are you?
Charmaster?
Favorite board game?
Pandemic! It's a cooperative board game where you pretend to be doctors and scientists and people who work at the CDC and you try to save the world from dying from infectious disease.
How many times a week do you floss?
All the times. I'm not gross. Okay, three.
Cat can be seen at El Portal Theater in "Cut the Comedy". You can also find her on Twitter @cat_davis
Next page: Karinda Dobbins

Karinda Dobbins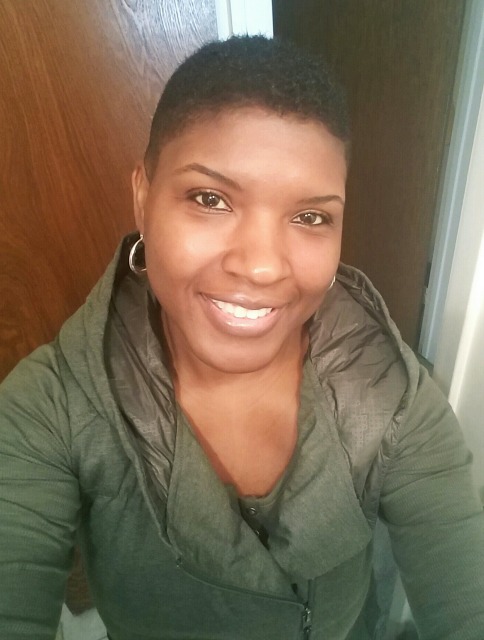 Would you rather shave your eyebrows off or dye them pink?
I would rather dye them pink that way it matches the "Pussy-Hat" I have to wear to every women's march.
Fuck/Marry/Kill: Lena Dunham, a Magic 8 Ball, an Ugg Boot.
I would kill the Ugg Boot, that trend should have been over the day after it started. I would fuck the Magic 8 Ball. It's black and it has the answers to all of the questions I pose in a yes/no format. I would marry Lena Dunham and quickly proceed to use spousal guilt to finally get her to cast some black women on HBO's Girls.
Complete this sentence: My first kiss was…
Pretty good. I had good taste even in the 3rd grade. He was cute and had a shag.
If you were a sandwich what kind would you be?
Probably peanut butter and jelly. Peanut butter has a lot of protein and jelly has a lot of sugar. There are some good and bad things in it, but it all balances out in the end. And it doesn't go down very easily.
Cake or pie?
Cake. I don't like cooked fruit. It's unnatural.
What's the first place you were ever paid to do comedy?
The Purple Onion. It was a bringer show so my family and friends paid me; the venue didn't.
If you had to get a tattoo on your face what would it be?
A black power fist mixing a power kale salad inside of a teardrop under my left eye. I'm a black lesbian in The Struggle; it's appropriate.
If you could hear fruit scream would you still eat it?
It depends. If it was like a sexy Prince scream, yes. If it's like a blood-curdling Steven Tyler scream, no cuz that would scare the hell out of me.
Favorite Ben & Jerry's flavor?
I don't eat Ben & Jerry's. People should step their frozen dessert game up. Cold Stone Creamery Cake Batter ice cream will change your life.
Are you a cat person or a dog person?
Neither. I am a fish person. They can't leave the bowl. They are only there to dazzle me with their pretty colors. I raised a child so I don't need something else to clean up after and take outdoors. Fish only need H2O and food flakes.
You can find Karinda on Facebook, Twitter, and her website.
Next page: Marga Gomez

Marga Gomez

Would you rather give up sex forever or internet forever?
Sex forever? That's all I ever wanted. You can have my laptop, phone and passwords. Bring on the pussy.
Roller coaster or haunted house?
Haunted house! My fantasy is sex with a lady ghost. One time I stayed in an old mining town hotel that according to legend was haunted by a madam who hated women. Hot, right? I was creeping around the hallways calling her all night. "Boo. Hey Boo?" Think I scared her.
Fuck/Marry/Kill: A bucket of queso cheese sauce, David Schwimmer, a coinstar machine.
Fuck cheese, marry Coinstar, kill Schwimmer.
Worst place you've ever vacationed?
What's a vacation?
Finish this sentence: If you wanna be my lover, gotta get…
Blindfolded because my apartment is a mess.
Most awkward place you've ever broken up with someone:
When I was the worst lesbian on earth, I broke up with my girl at her waitressing job during dinner rush. I was in and out of there quick.
If you were a bag of chips, which one would you be?
Baked.
When you say hi to a dog do you make eye contact with the owner first?
Not anymore. Dog owners can be such bitches.
What kind of lip balm do you use?
I wouldn't want to make my lips any softer and moister than they already are. That'd be dangerous.
Do you like cats and if not, WHO HURT YOU?
A cat hurt me when I was a little child. First it attacked my dog. Then it saw I was wearing shorts and dug its claws in my legs and climbed up me. It took almost 20 bandaids to fix me. True story. Not all cats. Thanks for asking.
Marga has shows coming up soon in San Francisco, Chicago and Boston! Get the details and sign up for her mailing list at margagomez.com. You can also follow her on Twitter and Instagram.
Next page: Luna Malbroux

Luna Malbroux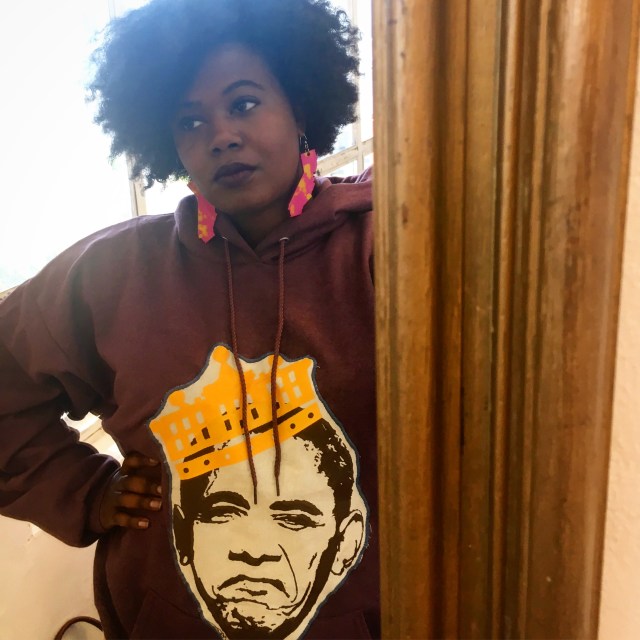 First name of your worst enemy in elementary school:
Math.
If you could only read one set of books for the rest of your life would it be the 50 Shades series or the Twilight Series?
If I'm forced — Twilight. Somehow it's more believable than 50 Shades. And at least there's glitter and emo teenage angst involved.
Complete this sentence: My car smells like…
I just farted in it. Because honestly I probably just did.
Do you have any piercings or tattoos?
I have technically four tattoos; three birds on my foot (Bob Marley's Three Little Birds) and a symbol of humility and strength on my knee.
Last place you threw up?
In my own toilet, like a goddamn adult.
What's the last show you wanted your money back from?
I accidentally saw, Why Him? at a friend's house, on bootleg. I still want money back because time is money and it was a complete waste of time!
Who would be your dream standup audience of one?
Whoopi Goldberg. She's a great inspiration and I'm really angling to play the lead role in a Sister Act 3 reboot.
Fuck/Marry/Kill: Jared Leto, jar of Nutella, a school bus.
The only thing I know for sure, is that I would be very DTF a jar of Nutella. Again. Between Jared Leto and a school bus, technically I'd rather marry a school bus, but I don't want to see a person die.
Cupcakes or muffins?
This is the toughest question. They both are great. I'll say muffin, because then I get to pretend that I'm making a healthy choice by eating it.
Worst thing you've ever eaten?
Anybody's home cooking without seasoning. Why is salt so scary? What did pepper do to you??
Anything else you want to add?
Most importantly — if you're in the Bay Area, check out my upcoming play, How To Be A White Man. It's a satire exploring my life as a Black Queer comedian that I co-wrote with my good friend, Jennifer Lewis. It's produced by Faultline Theater and directed by a gifted young WOC director, Nikki Meñez — more info on my site and faultlinetheater.com.
You can find Luna online @LunaIsAmerica on Twitter/Instagram/Facebook, and at LunaIsAmerica.com.
Pages: 1 2 3 4 5 6See entire article on one page