Summer used to be a lackluster season for television, but that was before we were gifted with ten thousand channels, streaming services and otherwise-notable methods of viewing television programs. Now, summer is full of popsicles, climate change, and solid television programs, including many with queer women characters. Not as many as there could be, but quite a few!
Here's our list of every show we're aware of that premieres/d between April 23rd and August 31st that contains lesbian, bisexual or queer female characters. Let us know if we missed anything!
---
Sundays
Mary Kills People // Season One // Lifetime (April 23rd)
This Canadian import is a female-driven production about an ER doctor with a popular side business as a practitioner of assisted suicide. Mary's daughter, Jess, is in a romantic situation with Naomi, the daughter of Mary's ex-husband's current girlfriend.
American Gods // Season One // Starz (April 30th)
Based on the best-selling Neil Gaiman novel that I for some reason cannot seem to get through, American Gods tells the story of Shadow, a convict given early release from prison following the death of his wife who is immediately enlisted by a strange man named Wednesday to assist him on a cross-country road trip that turns out to be the project of gathering all the old gods to confront the New Gods. Nigerian actress Yetide Badaki plays Bilquis, an Old Goddess of Love, who feeds herself by having sex with both men and women, except that "having sex" means swallowing them with her vagina! Also look out for two Muslim gay male characters and appearances by Gillian Anderson and Kristen Chenoweth. (Read 25 fun facts about American Gods at Black Nerd Problems.)
Twin Peaks // Season One // Showtime (May 21st)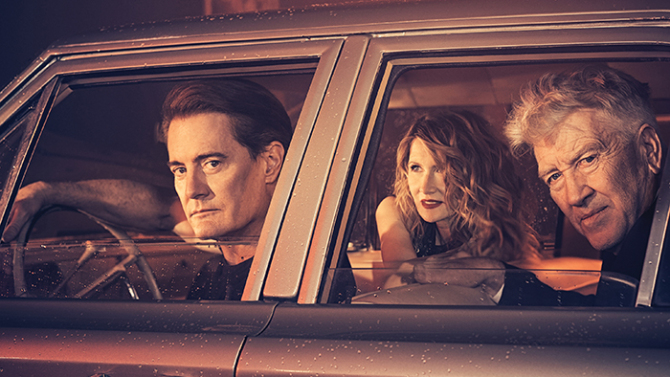 David Lynch will not tell us anything about this reboot, but it seems David Duchovony will be returning for at least one episode as the transgender detective he played in the original. Also, Laura Palmer is kind of bisexual, right? Laura Dern stars and look out for appearances from Stephanie Allyne, Jennifer Jason Leigh, Ashley Judd, Amanda Seyfried, Alicia Witt, Naomi Watts, Charlene Yi and Madeline Zima.
Claws // Season One // TNT (June 11th)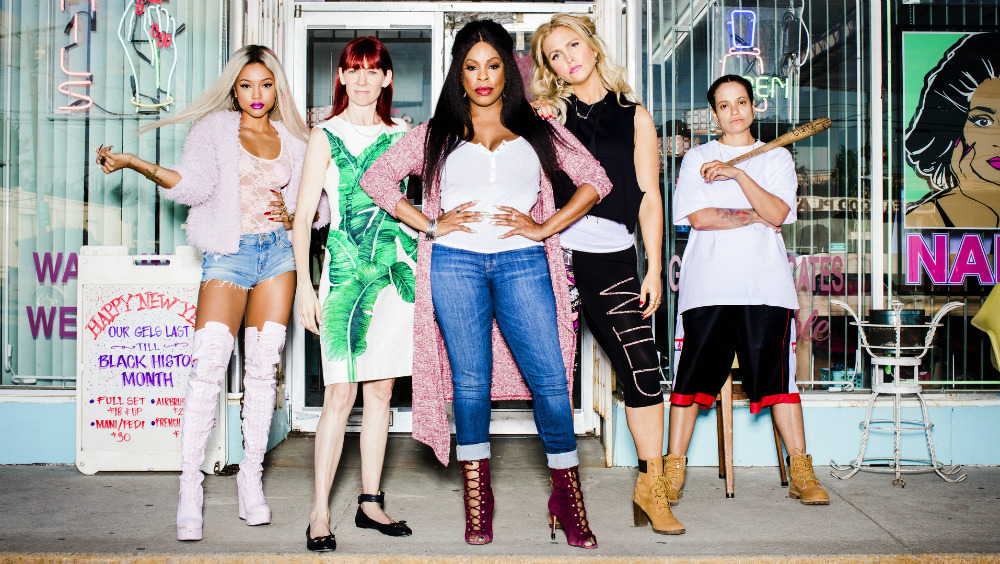 Y'all I could NOT be more excited for this one. Claws, a dark comedy starring the always-delightful Niecy Nash, follows a group of five Florida nail-salon employees who end up part of a pill-mill money laundering scheme. Judy Reyes plays Quiet Anne, a former party girl and mother-of-two, who Reyes describes as "a lesbian [and very tough] as I created her. This was a wonderful opportunity to go against anything else I had played."
Game of Thrones // Season Seven // HBO (July 16th)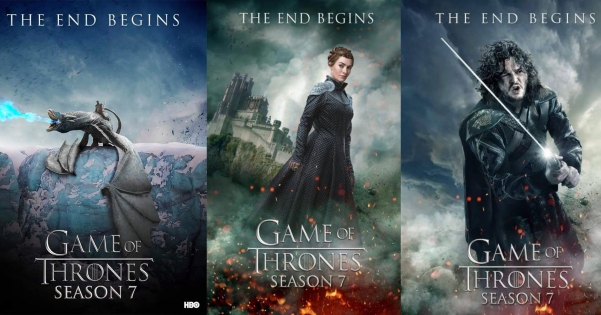 Heather's girlfriend Stacy is confident that Yara Greyjoy and Daenerys are going to make out this season.
---
Mondays
Still Star-Crossed // Season One // ABC (May 29th)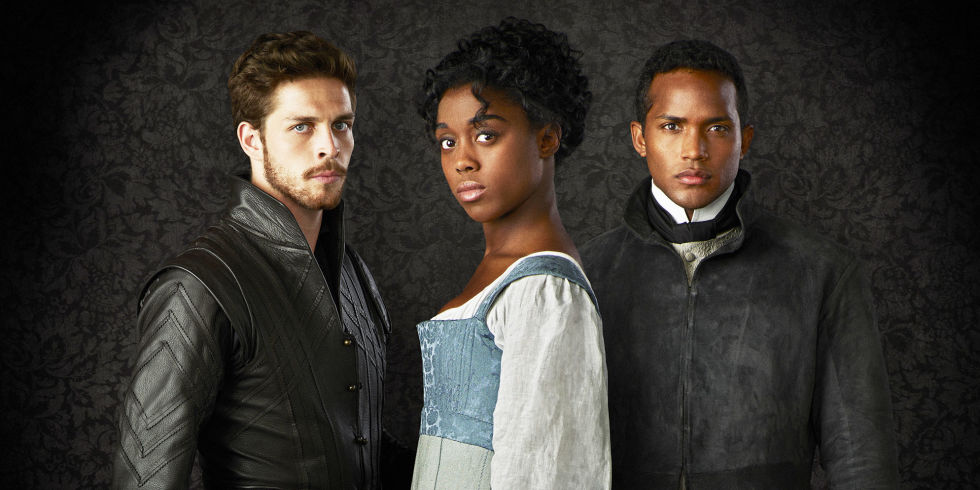 This new Shondaland series is listed as an LGBT-themed program on Wikipedia, but  we have no idea why! After two hours of research we had to give up and trust the goddesses will reveal everything to us in due time. This adaptation of Melinda Taub's YA novel is set in Verona diectly after the deaths of Romeo and Juliet, and charts the Montague/Capulet drama that ensues. Obviously our money is on the Nurse as the gay character, but it's bound to be damn good television regardless.
Stitchers // Season Three // Freeform (June 5th)
Camille Engelson is a bisexual computer scientist involved in a relationship with Linus, a male main character. Her bisexuality has not been explored past a mention, but I was told to include this show in this preview so here we all are together looking at that nice photograph.
---
Tuesdays
Queen Sugar // Season Two // OWN (June 20th)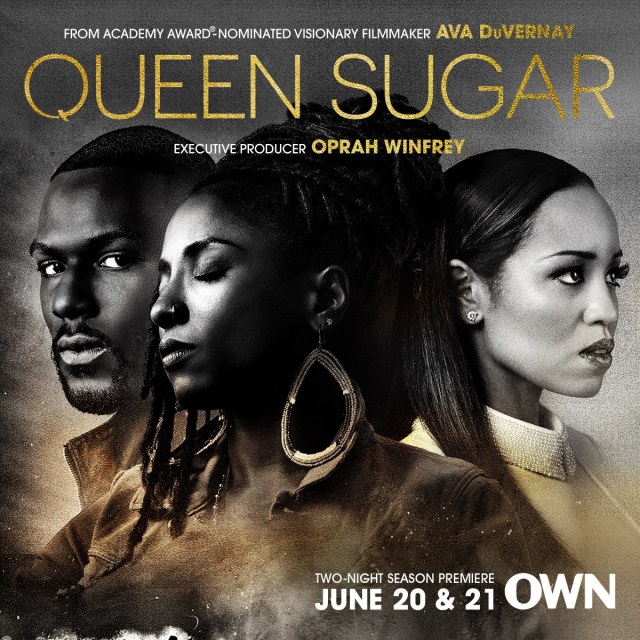 The talent behind this show, which features Rutina Wesley as bisexual journalist Nova Bordelon, remains just as impressive as the talent in front of it. The Ava DuVernay project is bringing legendary Black lesbian filmmaker Cheryl Dunye and Mosquita Y Mari writer/director Aurora Guerrero onto their Season Two all-female directing team. Also we have somebody on board to write about it for Boobs Tube, bless us all.
The Fosters // Season 5 // Freeform (July 11th)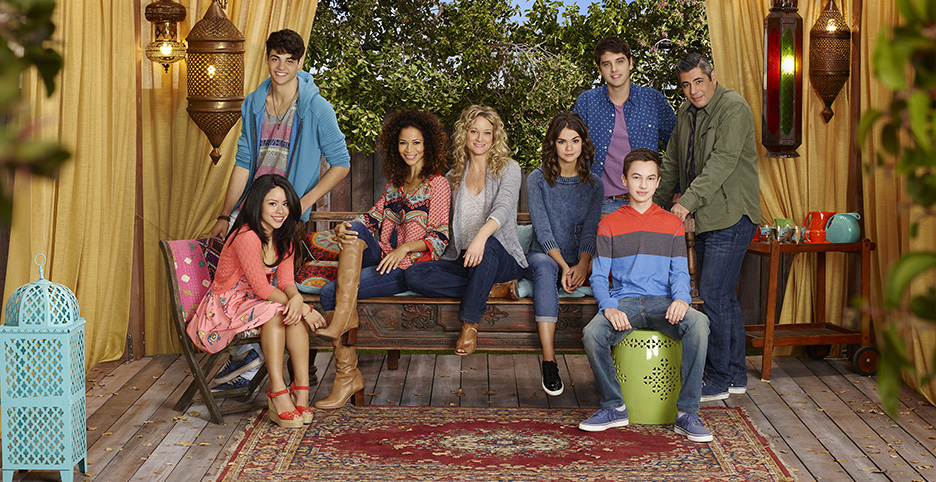 What will happen in Season Five of The Fosters! I guess we'll find out on July 11th!
The Bold Type // Season One // Freeform (July 11th)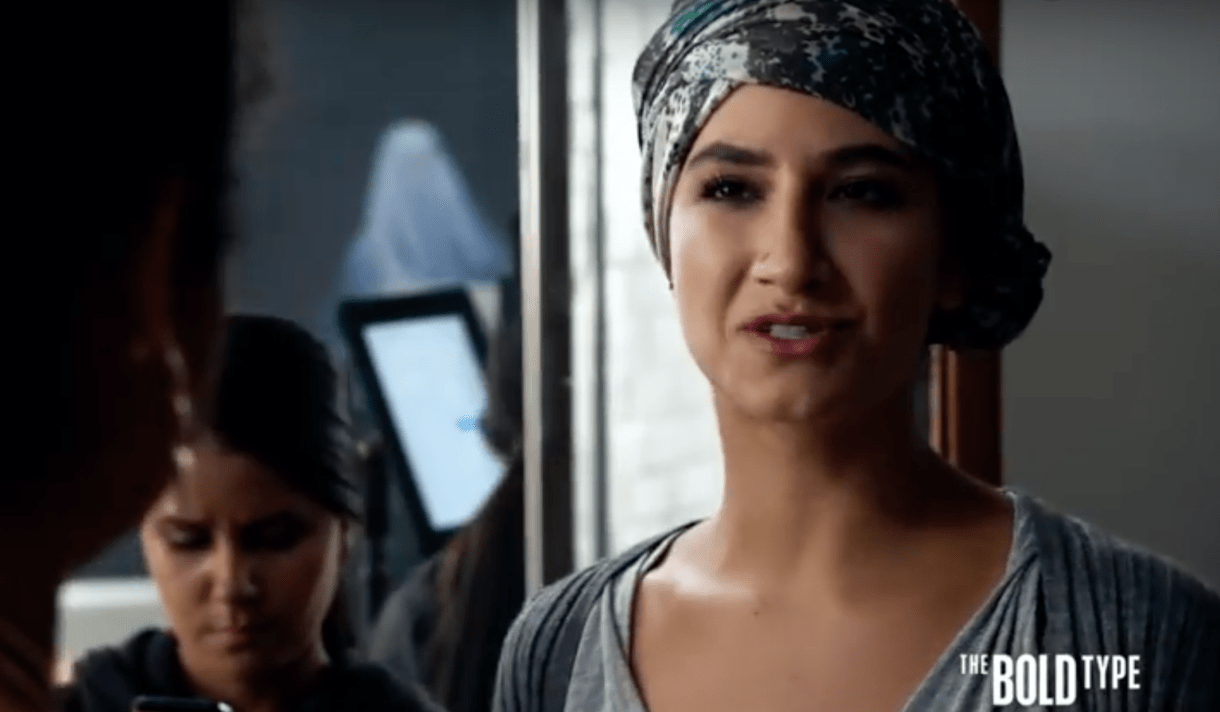 Hey remember Karma from Faking It? She got a new job, working at Scarlet Magazine, in this show inspired by Cosmpolitan and its former editor-in-chief Joanna Coles. Nikohl Boosheri plays recurring character Adena El-Amin, a Muslim lesbian feminist photographer who becomes close friends with Scarlet's social media director.
---
Wednesday
Is this the year's best new television program? It just might be! This chilling dystopian feminist drama has given us the gift of Samira Wiley playing a feisty lesbian angel again and has turned Ofglen, a straight character in the book, into a lesbian played by Rory Gilmore. But be warned that the terror is very real, the queer persecution is visceral and terrifying, and it will almost certainly give you nightmares.
Younger // Season 3 // TV Land (June 28th)

Younger is a pretty fun, pretty feminist show that has, on occasion, written some radical storylines for its lesbian character, Maggie. She's TVLand's first original queer character. Your grandparents could fall asleep watching Everybody Loves Raymond at 9:30 and wake up watching Maggie organizing a lesbian orgy at 10:00, just for one example. On the downside, Maggie often gets lost in the shuffle. She's Liza's roommate and best friend, the keeper of her secret (that Liza's not really in her 20s), and so she doesn't fit into the larger storylines that circle around the publishing company where Liza and the rest of the main characters work. But there's a lot to love about this show anyway. It's about women and their relationships with each other and their careers, and a dumb boring straight love triangle that Sutton Foster somehow makes less annoying than it sounds.
---
Friday
Wynonna Earp // Season 2 // Syfy (June 9th)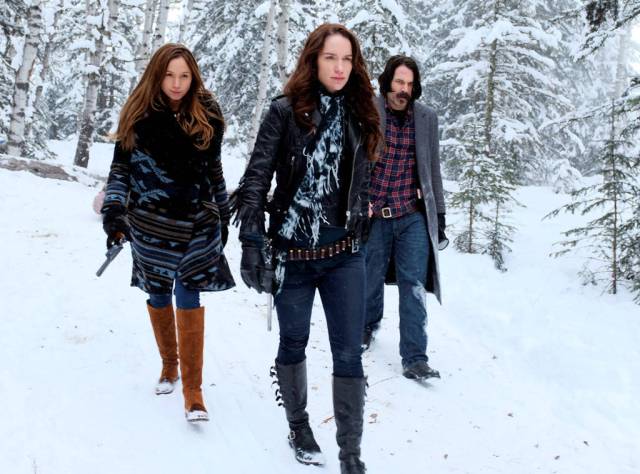 Your favorite snarky, sexy, reluctant gunslinger will be back soon to fight more demons (literally and figuratively). Joined of course by her sister, Waverly, and Waverly's bulletproof-vest-sporting girlfriend, Nicole Haught. And a mysterious (but certainly queer?) location called Pussy Willows.
---
Saturday
Orphan Black // Season 5 // BBC America (June 10th)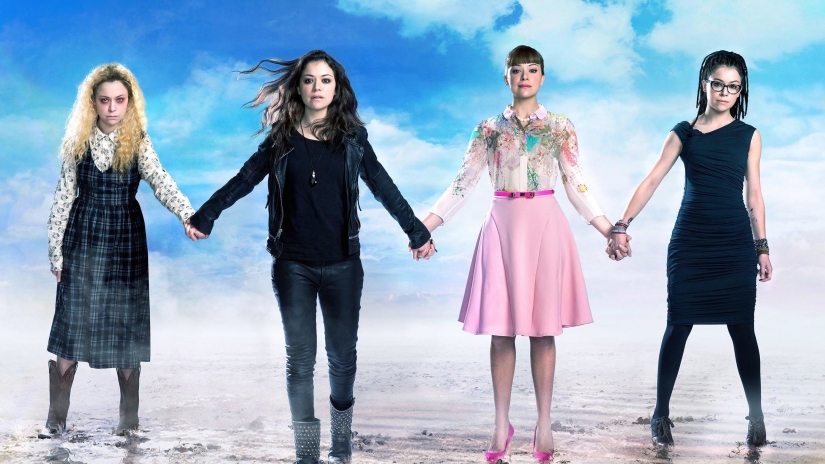 "We came to love each other, joined together, and vowed to protect each other," the clones announce in the intense Season Five trailer. Then, Sarah: "And now we fight." BBC has released synopses of the first several episodes, which include Cosima reuniting with Delphine.
---
Streaming
Dear White People // Season One // Netflix (April 28th)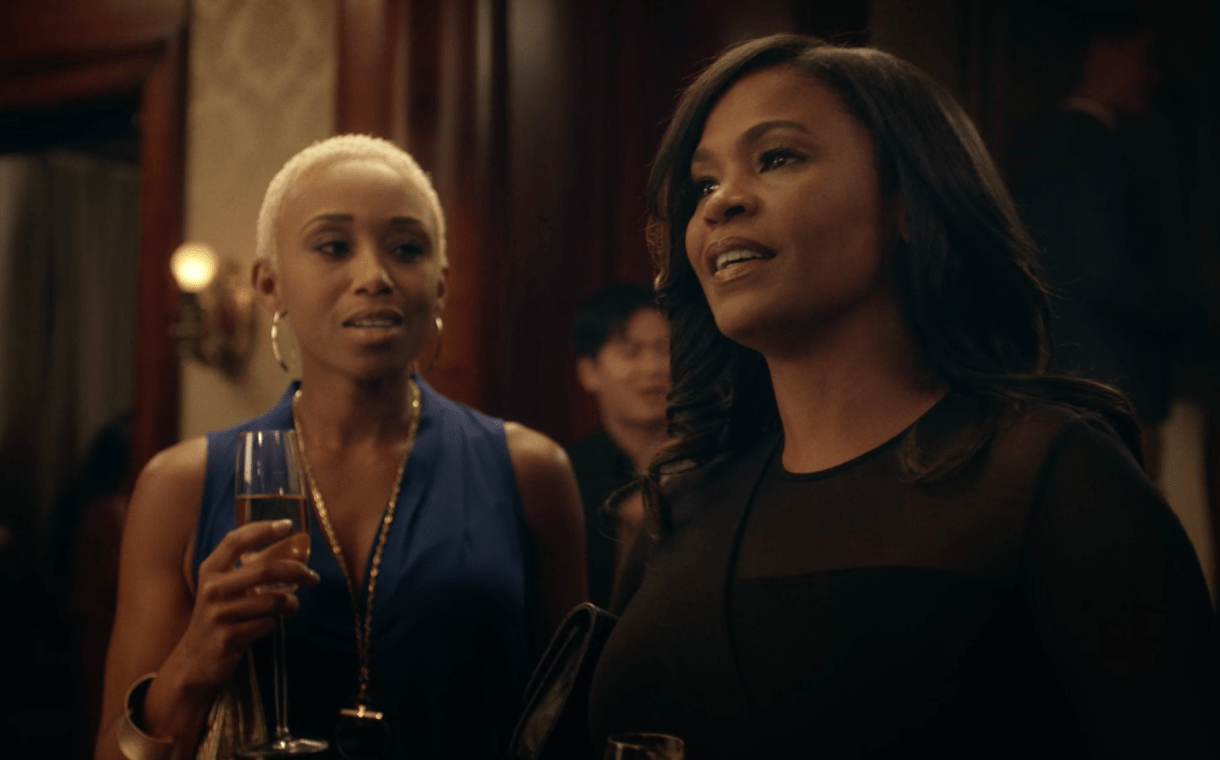 This smart, funny, politically conscious program based on the critically acclaimed film is must-see TV… if only its queer female characters were as good as the rest of it. Nia Long plays Neika, a lesbian-identified professor engaged to her girlfriend Monique and also having an affair with a male student. Cool!
Sense8 // Season Two // Netflix (May 5th)
Sense8, produced by the Wachowski sisters, has a trans woman played by a trans woman in a lesbian relationship with a Black woman, which is pretty f*cking great. Of the differences between Seasons One and Two, Jamie Clayton told NewNowNext, "The biggest difference the fans are gonna see is that it's a lot bigger. There's 16 cities, a lot of new characters. You'll meet other Sense8s. For us that meant it took longer to shoot, and involved a lot more traveling. But you get find out the origins of BPO [the Biologic Preservation Organization] and what they're doing. Now that the eight of us know what's going on more, Season 2 really takes off with a bang." Season Two also sees the entire cast in Brazil for Sao Paolo pride.
Master of None // Season Two // Netflix (May 12th)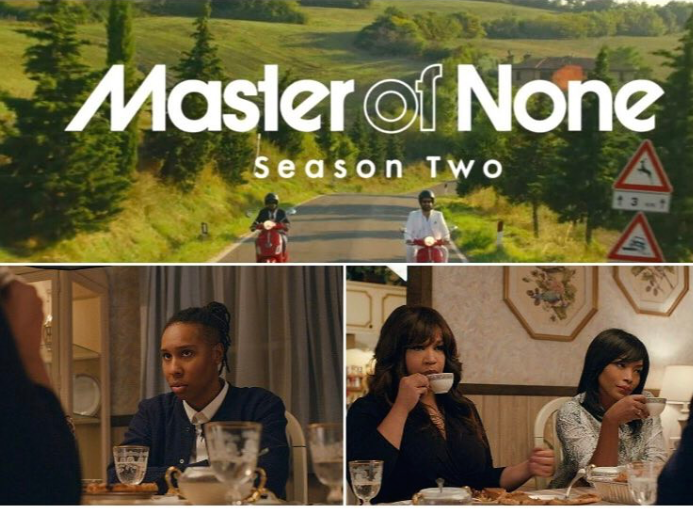 Season Two of Aziz Ansari's semiautobiographical dramedy sees its protagonist living in Italy and living the dream of learning how to make pasta. There was not a lot of kickass black lesbian character Denise, played by Lena Waithe, in the trailer, but we're holding out hope!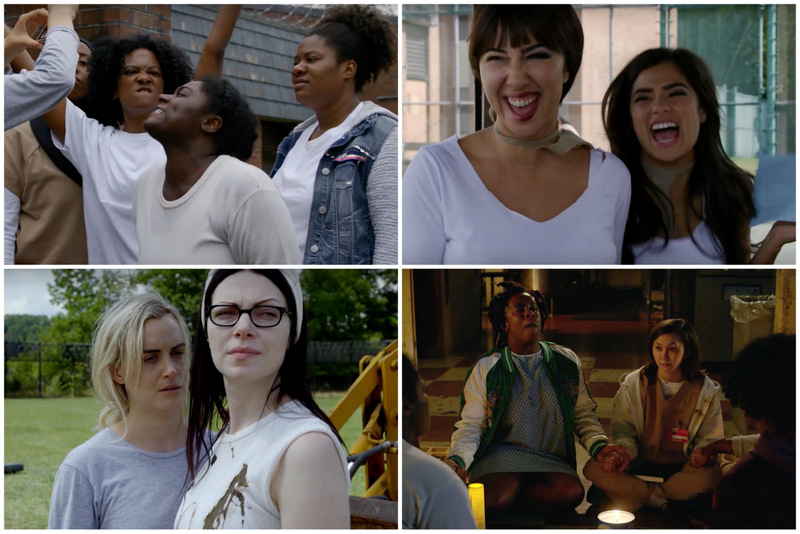 Season Four fucked up and broke our hearts. Season Five will take place in the immediate aftermath of that fucked up moment when the prisoners rise up against Litchfield's conditions.
G.L.O.W. // Season One // Netflix (June 23rd)
This ensemble comedy from Jenji Kohan has so many women in it that if one of them isn't at least bisexual I'm quitting my job. G.L.O.W. is based on the real story of the Gorgeous Ladies of Wrestling, a pro wrestling troupe founded in the mid-80s that toured and had a self-titled show that ran until 1990. The story is focused on Ruth Wilder, a struggling actress who takes her last shot at stardom by joining G.L.O.W. At least one man on one message board on one website on this internet has said, "Expect lots of lesbians and make outs."
---
Also
Broad City – August TBD
Broad City debuts this August on Comedy Central, although I'm not sure when. But Ilana will remain bisexually oriented, I'm sure of that.