Karinda Dobbins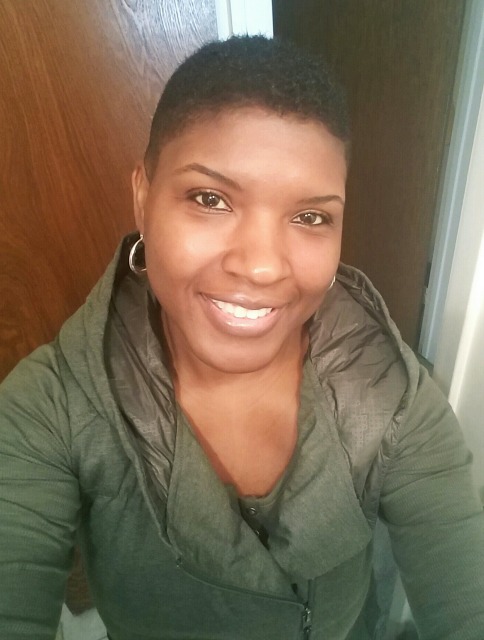 Would you rather shave your eyebrows off or dye them pink?
I would rather dye them pink that way it matches the "Pussy-Hat" I have to wear to every women's march.
Fuck/Marry/Kill: Lena Dunham, a Magic 8 Ball, an Ugg Boot.
I would kill the Ugg Boot, that trend should have been over the day after it started. I would fuck the Magic 8 Ball. It's black and it has the answers to all of the questions I pose in a yes/no format. I would marry Lena Dunham and quickly proceed to use spousal guilt to finally get her to cast some black women on HBO's Girls.
Complete this sentence: My first kiss was…
Pretty good. I had good taste even in the 3rd grade. He was cute and had a shag.
If you were a sandwich what kind would you be?
Probably peanut butter and jelly. Peanut butter has a lot of protein and jelly has a lot of sugar. There are some good and bad things in it, but it all balances out in the end. And it doesn't go down very easily.
Cake or pie?
Cake. I don't like cooked fruit. It's unnatural.
What's the first place you were ever paid to do comedy?
The Purple Onion. It was a bringer show so my family and friends paid me; the venue didn't.
If you had to get a tattoo on your face what would it be?
A black power fist mixing a power kale salad inside of a teardrop under my left eye. I'm a black lesbian in The Struggle; it's appropriate.
If you could hear fruit scream would you still eat it?
It depends. If it was like a sexy Prince scream, yes. If it's like a blood-curdling Steven Tyler scream, no cuz that would scare the hell out of me.
Favorite Ben & Jerry's flavor?
I don't eat Ben & Jerry's. People should step their frozen dessert game up. Cold Stone Creamery Cake Batter ice cream will change your life.
Are you a cat person or a dog person?
Neither. I am a fish person. They can't leave the bowl. They are only there to dazzle me with their pretty colors. I raised a child so I don't need something else to clean up after and take outdoors. Fish only need H2O and food flakes.
You can find Karinda on Facebook, Twitter, and her website.
Next page: Marga Gomez
Pages: 1 2 3 4 5 6See entire article on one page