What a year we've had, ladies & gentlemen! It's time to look back on some of the most defining moments of 2009 in the U-S-of-A, which is now popularly considered one of the worst years ever. Howevs, because the gays really have nowhere to go but up, several sparkles shone upon our homosexual horizon this year. Ready? These are in no particular order, FYI. No order. Just random. Like swine flu.
#10
BEST: Dan Choi comes out on The Rachel Maddow Show (March 23)
If you were ever wondering what it would take to become America's most beloved gay Arabic linguist (and Autostraddle's #1 BFF forever!), this is it. Howevs, this announcement led to ….
WORST: Dan Choi gets fired (March 23)
Since Obama took office, 265 service members, including a disproportionate number of gay women, have been discharged under DADT, and one of them is our BFF Dan Choi. However we've  really enjoyed covering his rising activist star this year!

#9
There is a theory that Oprah actually only had them on the show so that later, backstage, she could ask them to babysit. (JK does Oprah even have kids? Probs not, maybe she needs them to babysit Dr. Phil)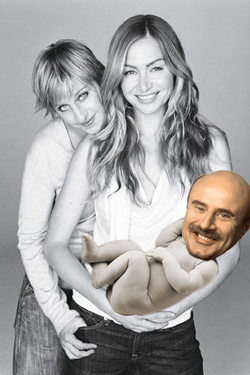 Ellen's biggest success this year, however, was on her own show, when Portia's new sitcom Better Off Ted provided the couple with an opportunity to be totally adorable on television.
AfterEllen.com:
"The whole episode was another one of those quietly revolutionary moments. You just have to read all the gushing tweets about the interview from people across America to see how many people, gay and straight, were charmed by their appearance on the show together today. For many straight people, Ellen and Portia are the only same-sex couple they know, and that's why this episode, and Friday's "rehearsal" episode, will arguably do more for improving the visibility of same-sex marriage than all the Prop. 8 PSAs put together."
WORST: Lilo & Samro, Cherry Jones & Sarah Paulson AND Rosie & Kelli call it quits
Lindsay and Sam more or less officially separated this year, which breaks all of our little bisexual hearts. If a DJ and an actress/model with substance abuse problems can't find true love, WHO CAN? Lindsay, of course, entertained us all year long with her pining @ replies to Sam. We're still pretty sure that they'll get back together soon though, and we've had just about enough of the entire mass media trying to prove Lindsay's going back to men.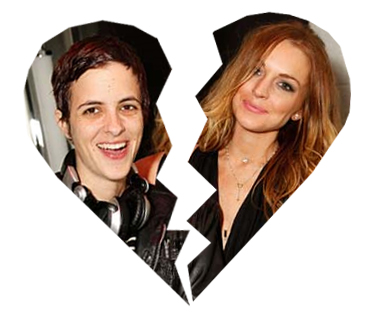 In other breakup news, Rosie & Kelli confirmed rumors that the couple was having trouble, though we were assured that the split would have no affect on the children or their togetherness as a family. Meanwhile, Cherry Jones & Sarah Paulson quietly broke up, sans drama and @-replies.

#8
BEST: Spring Fever! Iowa (April 3) & Vermont (April 7) legalize same-sex marriage
The heartland finally got on the equality bandwagon and Vermont soon followed, becoming the first state to legalize same-sex marriage by legislative, not judicial, action. Massachusetts says WELCOME TO THE PARTY, Y'ALL.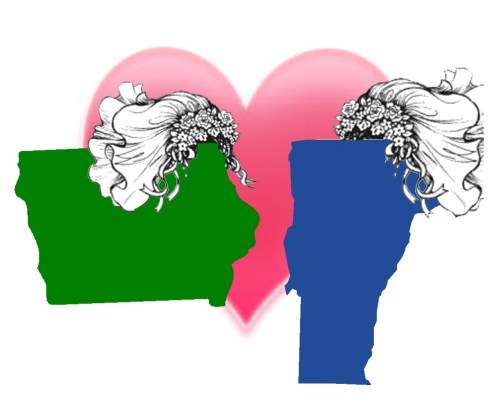 WORST: California Supreme Court upholds Prop 8 (May 26)
What is there to say? We made clever signs and cried and tried to talk reasonably to all the crazies that we didn't the first time, and ultimately, that still didn't change America so that a majority couldn't vote on the rights of a minority. Just ask Maine.

#7
BEST: Hot Fun in the Summertime! New Hampshire legalizes gay marriage (June 3)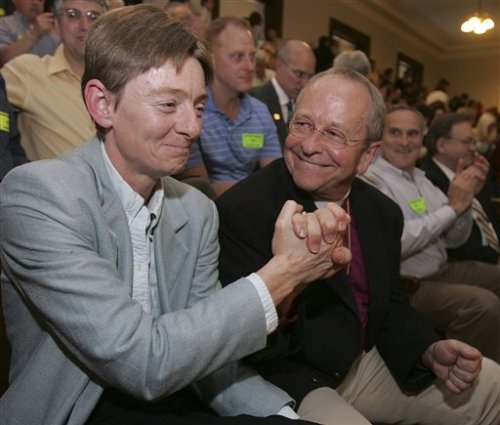 Just a little late — Iowa and Vermont are all "Where have you been, bro?" –and New Hampshire is like, "Right here, let's go take a bridal shower!"
WORST: NOM's existence (all year long)
The National Organization for Marriage is pretty much everything we are against. We dream that one day we'll wake up to find Maggie Gallagher embroiled in a tax fraud or embezzlement scandal or even better, a sex scandal. Anyhoo, here's a parody that will make you feel better, though!

#6
BEST: Obama makes big promises to the HRC/opens for Lady Gaga (Oct. 10)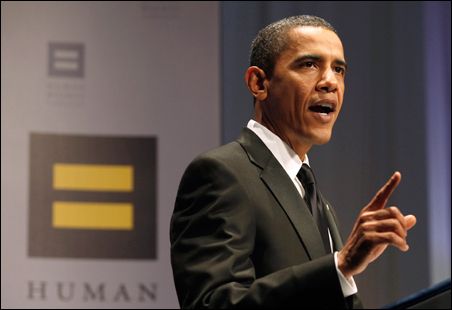 Obama spoke to the HRC the night before the National Equality March and repromised a lot of things, including ending DADT and fighting DOMA. And then Lady Gaga sang, which was obvs the best part of the night!
Also speaking of great speechmaking, Wanda Sykes became the first out lesbo to address the White House Correspondents Dinner. She did a good job!
WORST: DADT continues/Obama doesn't deliver on campaign promises (all year long)
Despite more and more people coming out against DADT (including the American Medical Association, military higher-ups, and Obama himself), the policy still stands and continues to make gay soldiers' lives difficult. And though Obama has backtracked from offensive statements made from his administration about gay marriage, Obama has yet to take action on DOMA.

NEXT:
Maine, the untimely death of Jennifer Schecter,
and where's our equal rights, bitches!?!
Pages: 1 2See entire article on one page