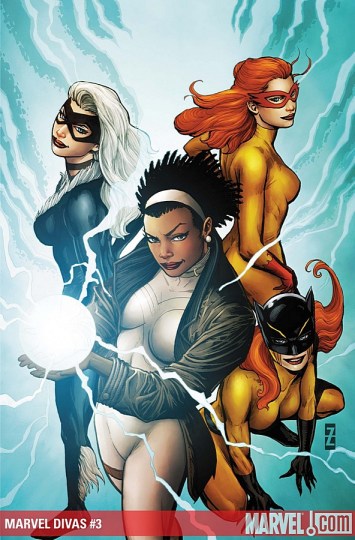 MARVEL TO MAKE LADY COMICS: At first I almost freaked out that this was some insipid, sexist shit to attract ladies to comics, but then I realized that I was just grumpy and Marvel is running a series of comics made exclusively by women in honor of this March's Women's History Month. Not some kind of ridiculous female-targeting marketing nonsense. Oh! Cool! Thanks guys.
WALLPAPER PORN: It takes a lot to seduce me into a new desktop wallpaper, but a few of these really do it for me! Um…can we talk about Jurassic Park? Right now I'm sporting the Alice in Wonderland trippy keyholes. Also, there's Batman, WoW and other geeky themes that are super sexy too! I just wish Alliance got to have a cooler symbol. Sigh.
A SHEEP IN DUDE'S CLOTHING: Boing Boing featured this neat little story about a young girl in the decidedly male world of a 70s comic con! I complain now, but I can't even imagine the weirdo boys club of the nerd world then.

YOU HURT TONY HAWK'S FEELINGS: Tony Hawk responds yet again to criticisms of Tony Hawk Ride, as reviewers and pretty much everyone hates on it. I guess if my name was all over a game that got panned, I'd be pretty sensitive too.
FINAL FANTASY XIII PREVIEW VID: The latest in the classic, always visually stunning series hits in Japan & we get some substantial preview action! Now just to wait until it makes it to the US in March. I really think that soon Final Fantasy graphics will look realer than reality. And thank god Tidus is long gone. That dude drove me nuts. Happily, it looks like new hot, strong female characters are back in action! Apparently, one of the developers created a "female version of Cloud Strife from Final Fantasy VII," which is pretty sweet. And she has a big mofoing sword too, of course!