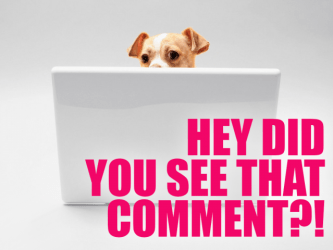 Hello cozy cucumbers! What's making you happy this week?
This week Riese compiled some perfect snippets of 1 star reviews of lesbian bars and Kate gave a spot-on assessment of things you learn when co-habitating with your activity partner. Rachel continued to recap "Transparent" and share our dislike of Josh with the fury of a thousand suns.
This roundtable discussed coming out to friends and dapperQ took on Vermont style just in time for the inevitably snowy winter. Maddie's amazing family (full of comment award winners, mind you) talked about this book for parents of gay kids.
Also.Also.Also, Carolyn gave sex advice, we swooned over the Samira Wiley and Ellen Page OUT100 covers and wished Stef a happy birthday!
---
On FRIDAY OPEN THREAD: What's the First Dish You Made on Your Own?:
The Getting Your Feet Dirty Award to Chloe:

On Listling Without Commentary: 29 Excerpts From 1-Star Reviews Of Lesbian Bars:
The Upcoming Memoir Award to wallow:
The More French Fries Feelings Award to Erin:
On Mel B Says She Was A Lesbian "For A Few Years," That's Not How Any Of This Works:
The Wannabe Award to Kathryn:
On FRIDAY OPEN THREAD: So It's Totally The Holigay Season Now, Right?:
The Miracle On 1st Street Award to Patricia:

On Coming Out to Your Friends: The Autostraddle Roundtable:
The You May Hate Me But It Ain't No Lie Award to Alice:
---
See a clever, hilarious or thought provoking comment around this website-ship? Email it to me at: carrie [at] autostraddle [dot] com!