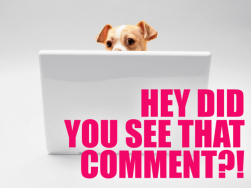 Hi BBs! By the time this is published, I'll be on my way up to the Oregon coast to spend a few days in the woods, listening to waves crash and forgetting that things like Twitter and politics exist. I wish I could bring every one of you with me! (In my absence, please don't forget to lovingly fight about food in the comments below.)
This week, Erin watched Elena Undone, and she has some questions. Well, one question, really.
What kind of world is it where Orphan Black only has three episodes left? Anyway, here's Valerie Anne's brilliant recap of episode 507, also known as THE EPISODE WHERE THINGS HAPPENED WITH AN EYEBALL.
This was very sweet and made me think about you and me and the world we live in: Are You Ten Years Ago: We Remember Tegan & Sara's The Con, Which Changed Our Lives.
A kid! An egg! A park! They do stuff! Mey chatted with the cast and crew of Danger and Eggs.
Reneice is an actual angel from Heaven and this week, she made a vegan chocolate icebox pie.
My main takeaway from the latest installment of AM/PM is that Fashion Editor Nora has fantastic bangs.
Want to dress like Meg Ryan in the 90's? Alaina has you covered.
And then there were your comments!
---
On Kristen Stewart And Stella Maxwell Crashed a Lesbian Wedding and Aunt Linda Was Very Excited:
The Listen, Linda Award to SurelySurly: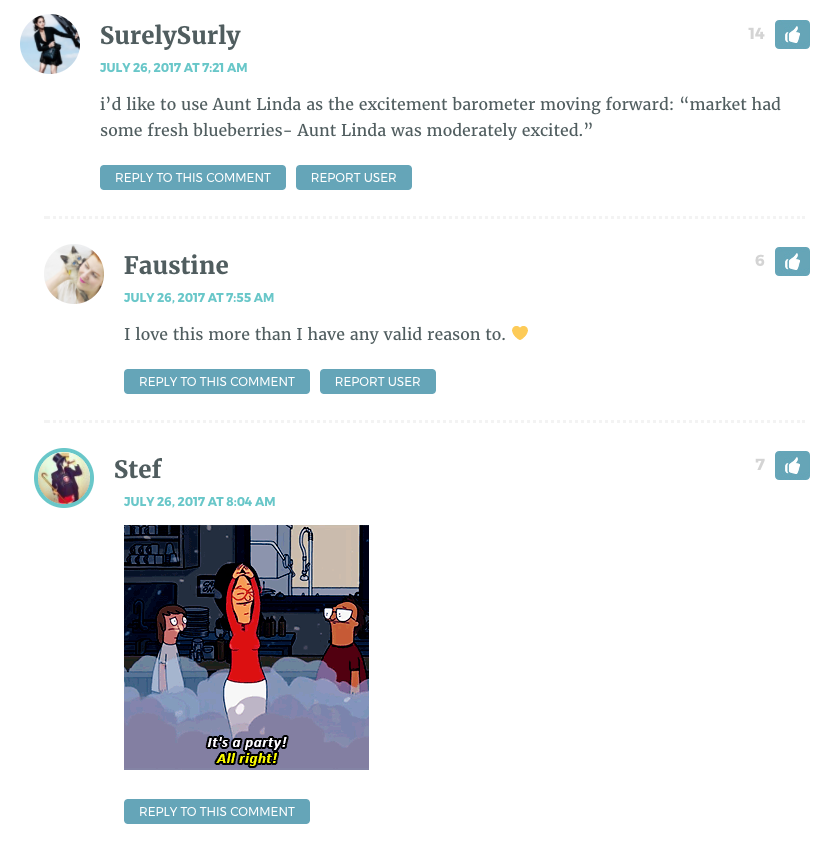 On No Filter: Jasika Nicole Just Blue Herself:
The Feelings Parade Award to :) and Sarah:
On "Wynonna Earpwp_postsEpisode 207 Recap: Aphrodite Made Me Do It:
The @ Me Next Time Award to Denise:

On Ranking Carol's Best Pickup Lines:
The Face that Launched a Thousand 'Ships Award to Rous Rose: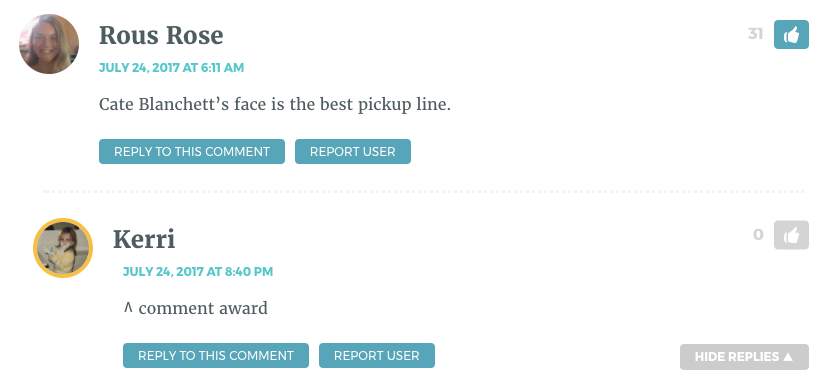 The Big Enough for Two Award to Lynn:

The Ethics in Lesbian Journalism Award to Sally: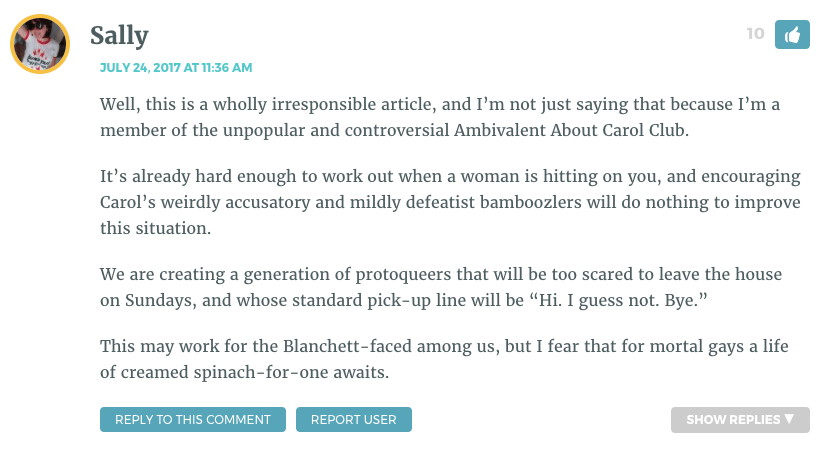 On Concert Recap: Tegan & Sara "The Conwp_postsTour, Webster Hall, November 2007:
The Our Chart Award to aj:

On Style Thief: Meg Ryan from the 1990s:
The Gay Nineties Award to Caitlin:
On "Orphan Blackwp_postsEpisode 507 Recap: Eye of the Storm:
The Who Killed Jenny? Award to Rous Rose:

---
See a funny or amazing comment that needs to be here? E-mail me at queergirlblogs [at] gmail [dot] com!