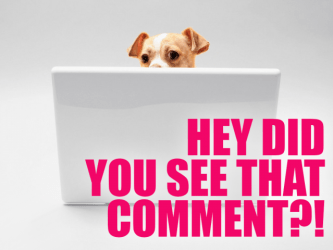 Well hello, after while crocodiles!
This week Carolyn has last minute wedding feelings, Yvonne gets historical on her recent installment of Taco Tuesday and Heather breaks down the Fox News propaganda cycle (and fulfills a personal dream of mine by owning a Roomba).
Also, the adventures of ten historical women and a bunch of ways to put coconut in your mouth and lipstick on your lips.
Did you watch the VMAs? Did you vote in the 2nd Annual Autostraddle Comic and Sequential Art Awards? What was the first gay book you read? And most importantly, have you read all the great comments this week?
---
On Also.Also.Also: This Squirrel Monkey on a Capybara and Other Stories for Your Week:
The Chafed Award to Carmen SanDiego:
On Sunday Funday Just Got Blessed By The Pope:
The God's Work Award to Colleen:

The Praise Shesus Award to Katie:

On Nicki Minaj Calls Miley Out, Kanye West Announces Presidential Run and More MTV VMAs Revelations:
The Golden Girl Award to Mer:
On Ellen DeGeneres' GapKids Line Is Smart, Subversive, Will Delight Both Children and Tiny Butch Lesbians:
The Juno It Award to Hannah:

On We're All About It: Roomba Is The WALL-E To My EVE, I Just Want to Hold His Hand:
The Roo Do Roo Award to Tommy:

---
See a clever, hilarious or thought provoking comment around this website-ship? Email it to me at: carrie [at] autostraddle [dot] com!