Amelia Earheart. Sally Ride. Sacagawea. These are the women whose names we (sometimes) hear when we hear about adventure and exploration, but they're not the only women who dared to go where no woman had gone before — or better than any man ever had. These 10 women traversed lands, set records, and embraced adventure. We should know their names! And we should also really, really, really admire them, for obvious reasons.
---
Annie Cohen Kopchovsky / Annie Londonderry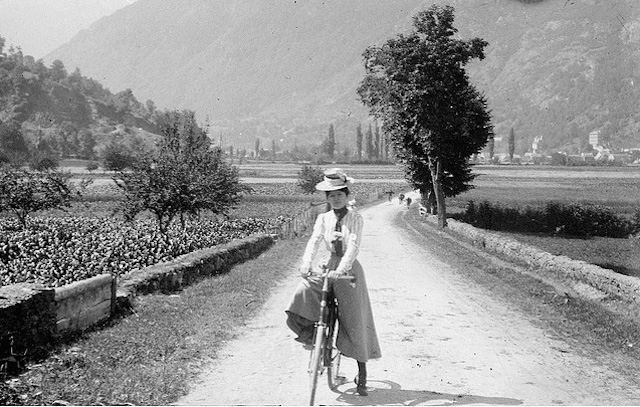 Mother of three, ardent suffragist, and clearly an avid cyclist, Annie circled the globe in 15 months on a 42-pound Columbia bicycle in 1894. After the trip, she declared herself a "new woman," and she had become a global sensation known better as Annie Londonderry, her self-named alter ego. What I'm saying is, please name your bicycles after Annie Londonberry and keep her memory alive.
---
Annie Smith Peck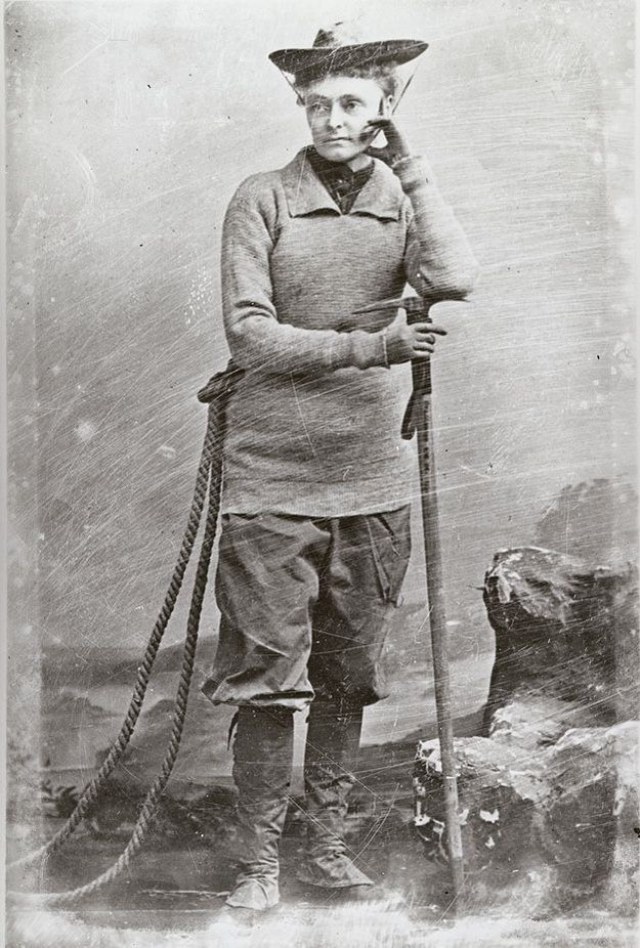 Annie Smith Peck climbed mountains into her eighties, at a time when climbing technology was rather, um, not advanced and women climbers were very, um, nonexistent, and she set more than one record on the way. She was the first woman to climb the Matterhorn in the Swiss Alps and set the record for highest climb in the Americas in 1908, highest climb in the Western Hemisphere, and also the women's altitude record of the time in 1897. Cumbre Aa Peck in Peru is named after her. Also, she hung a "Votes for Women" banner on Mount Coropuna once, which is badass as fuck.
---
Barbara Hillary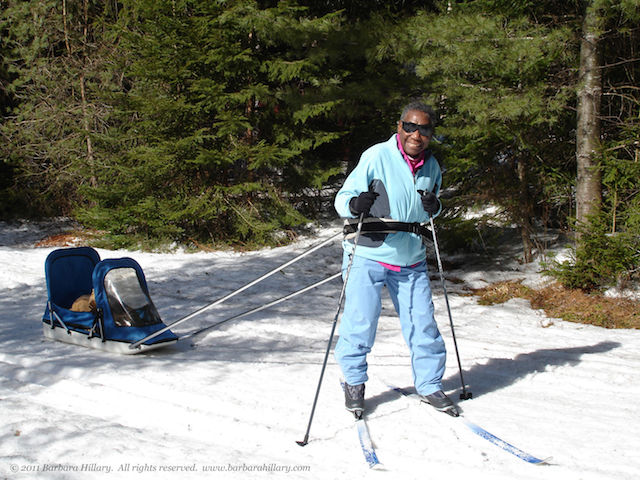 Barbara Hillary became the first African-American woman to reach both the North and South Poles at age 79, which probably Santa Claus himself deeply admired when they met.
---
Bessie Coleman
Bessie Coleman was the first African-American woman to get a pilot's license and the first to stage a public flight — no small feat in the early 1900's. She wasn't allowed to earn her license in the US, so she just learned some French and did it overseas like an old pro. She went on to perform aerial tricks and other phenomena for a living afterward, presumably just to rub that license deservingly in everyone's face and also so she could, y'know, live her dreams.
---
Jeanne Baret
Jeanne Baret was the first woman to go around the world, but she did it as Jean and disguised as a man. NBD.
---
Junko Tabei
In 1969, Junko Tabei formed the "Ladies Climbing Club" in Japan, which went on to organize a Mount Everest expedition in 1970. The fifteen women scrounged, saved, and fundraised to make the expedition possible, and then trained to make it feasible. Junko went on to survive an avalanche during the expedition, and went on to become the first woman to reach the summit of Mount Everest.
---
Kate Rice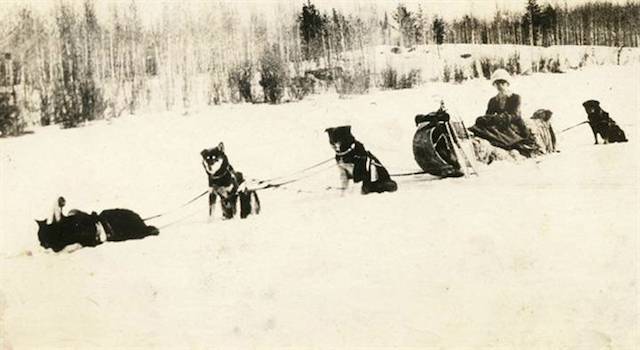 When gold was discovered north of Beaver Lake in 1914, Kate Rice went where few women had dared to and would dare to go — into the world of mining. She forged relationships with local Cree, learning their language and how to hunt and trap, and then borrow some money to begin a dogsled-led expedition to prospect. She eventually went on to earn the nickname "White Woman" (Mooniasquo) from a Cree Elder, and is also in the Canadian Mining Hall of Fame. I consider these equivalent honors. She once almost made $1M, but Regis Philbin wasn't around and the deal went to shit.
---
Nellie Bly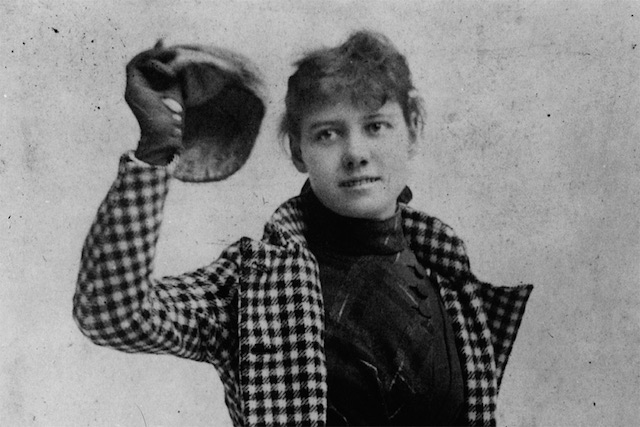 When I read Around the World in 80 Days, I thought to myself that it was a whimsical tale of adventure and opium abuse. When Nellie Bly read Around the World in 80 Days, she sat back and muttered, "I could fuckin' do this, doe." And then she did. She managed a trip around the globe by sailboat, rickshaw, sampan, and jackass in only 72 days, 6 hours, 11 minutes, and 42 seconds from when she started, and then she wrote a book about it called Around the World in 72 Days, because who wouldn't.
---
Sarah Marquis
The Proclaimers would walk 500 miles and 500 more just to be the man who fell down at your door. But Sarah Marquis walked 12,000 miles alone from Siberia to Thailand and then across Australia just because she wanted to. She also pulled a 120-pound cart full of her stuff with her because she's my soul twin and that is 100% what I would do if I had to give up all human connection and venture into the wild.
---
Valentina Tereshkova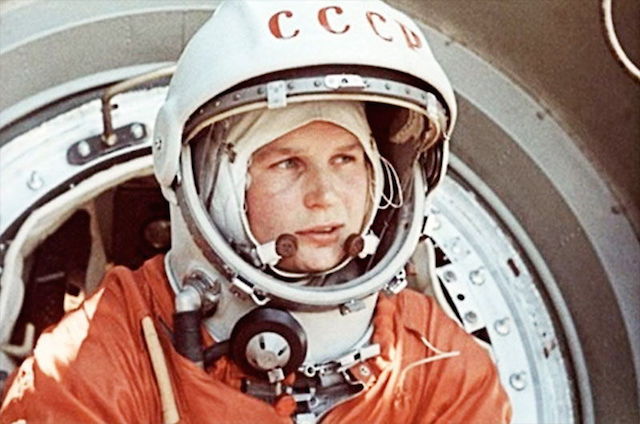 Valentina Vladimirovna Tereshkova was the first woman ever in space, as well as a damn good cosmonaut. She flew around the Earth for three days and orbited it 48 times starting on June 16, 1963 on Vistok 6. An asteroid is named after her call sign from the flight.