Welcome to the twelfth "This Business of Art / Media / Web Fix," in which I share with you things I read that I loved relating to the work I do here — online media, business, entrepreneurship, women in tech, start-ups, journalism, publishing, management, queer visibility, and so forth. You can expect this sucker to drop every-other Wednesday.
Today's headline is an excerpt from 18 Years of Nerve.com.
---
This Business of Online Media
+ Literate Smut: 18 Years of Nerve.com: It's been 18 years since the launch of Nerve.com, a hugely influential online magazine and blog that radically transformed how writing got done on the internet and engendered a new way of thinking about sex writing. I never would've had the skill and understanding I have to launch Autostraddle if I hadn't snagged that Nerve.com internship back in 2005.  Now, Nerve is switching focus to expand its breadth of coverage beyond the erotic while remaining an inventive industry-leader. One of these new directions involves "monthly special issues devoted to longform explorations on various themes." They're kicking off with a special issue about Nerve itself:
In her 2003 editor's letter for Nerve's Fiction Issue, Mary Gaitskill laments the dilemma of modern sex writing. "Many modern stories with sexual content are clever, intelligent, provocative, sad and funny. But […] it seems we have lost something—the force of that animal which can come out of 'nowhere,' tear your precious personality to pieces, then melt back into the dark to quietly lick its paws." Over a decade later, on the eve of our 18th birthday, a new iteration of Nerve wants to achieve something similar. Nerve will publish writing that's both rigorous and brash, smutty and smart, that licks it paws. Mostly we want to publish work that's honest—writing that surpasses the busy fluff, that strikes a nerve.
+ A Buttery Farewell – Incredible human and friend-of-Autostraddle Roxane Gay is closing the very awesome Toast spin-off The Butter 'cause she doesn't have the time to do it. Running websites takes shit-ton of time, y'all! However, the archives of The Butter will be hoasted on The Toast now and forevermore. From her farewell letter:
I have loved The Butter and wish I could continue doing it but given my day job and this writing thing I insist on doing and speaking gigs and, and, and, I haven't had the time to grow The Butter's readership to where it needs to be for the site to be sustainable. As an ambitious person, I hate failing at anything and I particularly hate letting down the writers who trusted me with their work. All I can say is that next time, and there will be a next time, I will do it better.
+ How This Media Startup Became a $100 Million Company by Courting Millennials: Founded by a former Goldman Sachs employee in 2011, Mic boasts 82 full-time employees and a $100 million valuation. They've done this by investing heavily in digital video — one platform upon which it is still possible to sell ads — and while their revenue last year was a whopping $0, it's grown to $5-$10 million this year by hiring a sales team focused on "branded content, video content, and a "Hero" banner unit. "
+ The Daily Beast is getting rid of comments: "Like many of our fellow publications, we have noticed that the conversation around our articles is increasingly happening on social networks, not in the commenting section. More and more of you are reaching out directly to our authors to engage in lively and considered back-and-forth on Twitter, Facebook and other channels."
+ Today in Vice Media news, they've landed Carmelo Anthony to launch their new sports channel, The Clubhouse, which "will feature shows that focus on life beyond the stadium, said Will Kiersky, the publisher of Vice Sports." Also, three journalists from Vice have been arrested in Turkey on "terrorism charges."
+ Today in frightening news related to social media dominance: Facebook has pulled ahead of Google in referral traffic.
+ Buzzfeed related news: A podcast about podcasts: talking to Buzzfeed's Jenna Weiss-Berman about her podcast strategy for the media empire. Also, Buzzfeed is expanding big-time in Los Angeles and considering buying a 250,000 square foot former Ford auto factory from which to control the world. Also, Buzzfeed Just Became a Content Marketing Tech Company.
+ How people use Twitter to read the news: 74% of those who use twitter for news do so daily.
+ Hulu is now offering second-tier subscription for ad-free viewing at $12 a month. I am going to sign up for this right now.
---
This Business of Writing and Journalism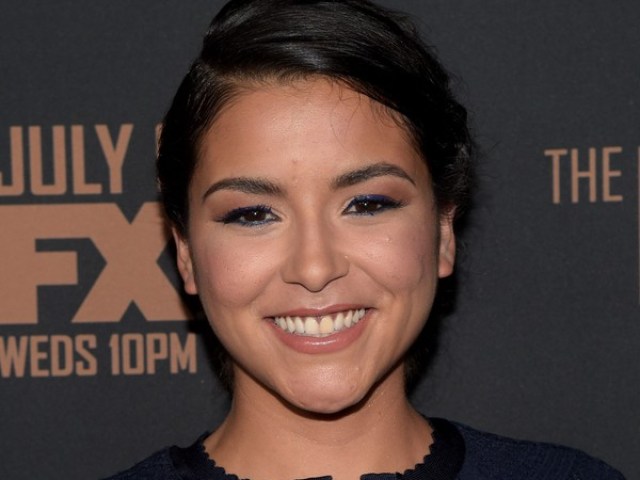 + We might actually be getting somewhere with diversity on magazine covers — in September, Beyoncé was on Vogue, Ciara was on Shape, Kerry Washington is on Self, Amandla Stenberg is on Dazed, Willow Smith is on i-D and Misty Copeland is on Essence. (Essence usually has black women on the cover, though.) In August, Serena Williams covered New York Magazine. At The Guardian, Kristal Brent Zoot talks about the history of black women on magazine covers, which includes fun facts like, "Feminist author Michele Wallace even told of having to unbraid her hair for a 1979 cover of Ms. magazine, whose editors reportedly considered braids "unpalatable" for their readers."
+ Author and activist Melissa Gira Grant is tired of being interviewed for free by reporters who refuse to do even the most basic research for the work they want her input on:
I am on my own kind of strike from doing anyone else's work on sex work. I will not answer your requests. I will not give you interviews. I will not be a token on your program. I will not direct you to resources. I will not introduce you to subjects. I will not do work you are paid to do. I will not do work which has value to those who employ you. I will not do work which has value to those who place advertisements around your work. I will not, and if you ask me to more than once, I will direct you to the following, now published for you to refer to in the future and to share with your colleagues, too: To acquire my time from my own writing, research, and public speaking, my consulting fees on the subject of sex work begin at $1000.
+ The evolution of magazine covers. I love this stuff! (Also, I did something similar here, but not as cool-looking: 100 Years of Magazine Covers Starring Lesbians)
+ Stella Bugbee talks to Tales From the Back Row: An Outsider's View From Inside the Fashion Industry author Amy O'Dell (also the editor of Cosmopolitan.com and a former editor for The Cut) about her work-life balance (she doesn't have one, she just works all the time), covering Fashion Week, how online media is changing and managing a team.
+ Giant platforms are crushing local news.
+ Bloomberg News is firing 90 journalists.
+ On how the media handled the graphic footage of the shooting of two journalists in Virginia.
+ When the Editor Becomes The Writer: Jill Bialosky on how she manages both.
+ How an Ohio reporter helped convict more than 100 rapists.
+ Jorge Ramos Is Not Walter Cronkite: "In the United States' English-language media, it has become routine to describe Ramos as a kind of Mexican-American Walter Cronkite. Yet in his books, the person he presents as his North Star is not Cronkite but Oriana Fallaci, the fierce Italian journalist who faced off with Yasir Arafat, Muammar el-Qaddafi and Ayatollah Khomeini."
---
This Business of Business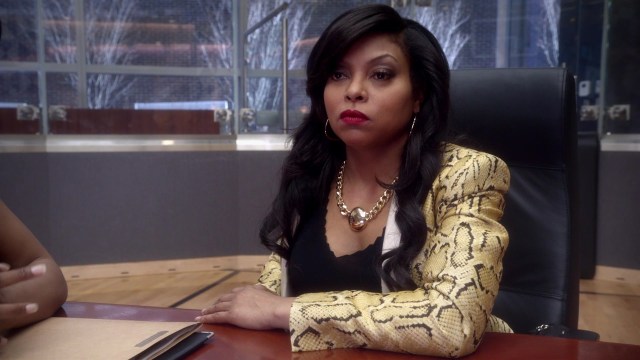 + TomboyX, a lesbian-owned company dedicated to making boxer-briefs for women, won $10,000 at a Pitch Slam the National Gay and Lesbian Chamber of Commerce's International Business and Leadership Conference.
+ Women and minorities are still getting the short end of the stick when it comes to small business. Time reports that of the more than $14 trillion in revenues from sales reported in 2012, only $1.6 trillion, or 11.3%, went to female-owned businesses. Businesses owned by men took in 79% of sales.
+ The story of how McDonald's All-Day Breakfast Came To Be: Not gonna lie, I was super stressed out the other day to make it to McD by 10:30 and so confused by why anybody would want a Big Mac between 10:30 AM and 11:30 AM, I am very pleased by this development.
+ How Lane Bryant is changing the conversation about women, beauty and plus-sized bodies.
+ John Mackey: The Conscious Capitalist – A very interesting feature on the Whole Foods CEO. There's obviously a lot to dislike about Whole Foods, but this quote spoke directly to my soul:
He believes that this prevailing narrative of business—as a selfish and exploitative enterprise—stems in part from intellectuals' attack on capitalism throughout history, which has fueled the public's mistrust and skepticism. But another key contributor to this perception, in Mackey's worldview, is that the dominant business theory of "profit maximization" has been a toxic one. "A metaphor I like to use is that my body can't live unless it's making red blood cells," he explains. "If I stop making red blood cells, I'd be dead in no time. It does not logically follow that the purpose of my life is to make red blood cells." The same logic applies to business. If a business does not make profits, it dies. But it does not follow that the purpose of business is to make profits.
+ Beyond the Paycheck: A social scientist who believes that "it's possible for every worker at every company and organization to receive fulfillment from their jobs—yes, even call-center employees and janitors."
+ A bad job is worse for your health than unemployment.
---
Businesswomen's Special: Advice On Working Better
+ How Making Time For Books Made Me Feel Less Busy (Harvard Business Review)
+ Movers and Image-Makers: A Masterclass in Fashion Photography from Nick Knight (It's Nice That)
+ How Playing Roller Derby Made Me A Better Social Media Marketer (Bust)
---
Stories We're Looking For
+ Back to basics, y'all: fresh, hilarious and inventive approaches to the topics of long-term relationships between women, queer female friendship groups, relationship issues, sex and dating.