Welcome back to No Filter, where we collect examples of celebrity Instagram accounts in order to fill a hole deep within our souls. This weekend, I was treated to a very long car ride with a relative stranger who mentioned several times how shallow and stupid celebrity culture is and how proud she is that she doesn't follow anything about it. Congratulations to that person, who is a liar and who is probably reading this column right now. Anyway, let's talk about Instagram!
---

Camila Grey and Kate Moennig just woke up in what is apparently my dream house. After a cup of coffee, they're probably headed out to play badminton in the park.
---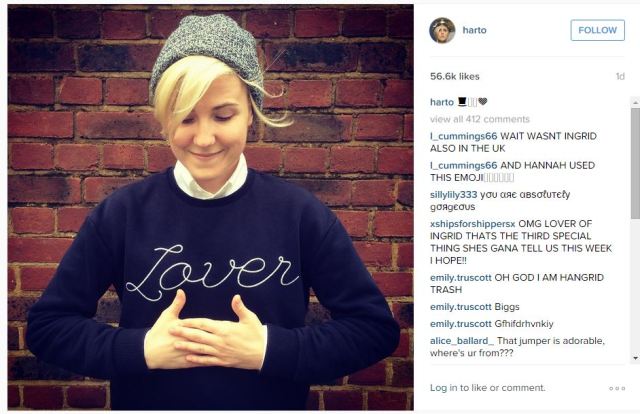 This adorable scamp.
---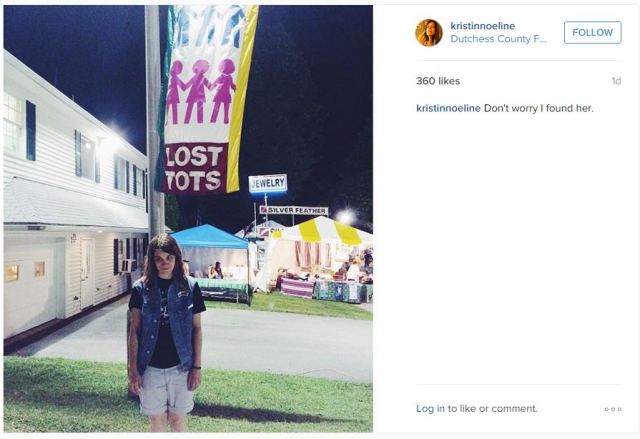 Nothin' worse than losing your tot, especially if said tot is Jenny Owen Youngs.
---
https://instagram.com/p/6_fJ7QGFWE/
Sara Quin posted a bunch of pictures of her cats this week but I thought I might switch it up and post a picture of her with Tegan instead, eating this giant pile of bread, animals and breaded animals.
---
Jasika Nicole and Brittani Nichols are hard at work on a thing! What is this thing?!? Surely we will learn in due time.
---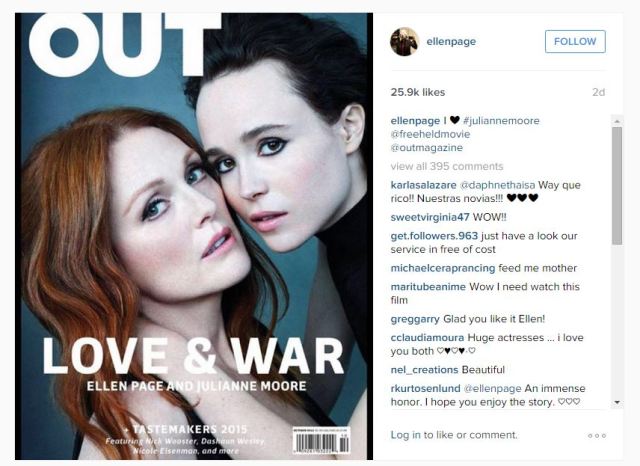 I can't wait to see this movie and cry forever!
---
https://instagram.com/p/66GGnRLmnM/
Nobody loves a selfie quite like Angel Haze. My feed has become a lot less interesting since Ireland presumably took over custody of their dog.
---
Carrie's been posting pictures of herself hanging out with Kim Gordon, Amy Poehler and Aimee Mann for years and every single time she does, my whole body trembles with FOMO. I ache to eavesdrop on their brunch conversations.
---
https://instagram.com/p/7GXpfGRA2Z/
Surprise videos are the worst.
---

Maybe I printed out a lifesize version of this picture and eat dinner in front of it every night, while having imaginary conversations with my best friend Samira Wiley? Who's to say? You can't prove anything.
---
Join us next week, when my best friend Samira Wiley and I enjoy a lovely stir fry.