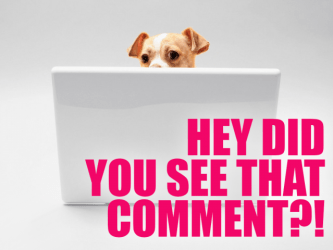 How goes it, gentle comrades?
Welcome to AfterEllenPage.com! I can see you're still rocking that whoa-she-actually-came-out afterglow. Yes indeed, it was the best Valentine's Day of all time, wasn't it? Grace made a playlist about it and then as if on cue, Michelle Rodriguez opened up about dating Claire Delevingne. The future of celesbian culture is looking bright!
That said, there are still battles on the horizon like terrifying "right to discriminate" bills, the impact of net neutrality laws on LGBTs and of course, the all too common ramblings of straight white guys who think they're being victimized by trans* rights activists (white hetero males have the toughest time, don't they?).
Riese read and loved more things, Kristen talked candy hearts and Intern Liz posted all the deets on Autostraddle's big merch sale! Now let's commence the coming out comment party!
---
On BREAKING: Michelle Rodriguez and Cara Delevingne Confirm Relationship, Are Probs Scissoring As We Speak:
The Glitterbombed Award to bra:

On Let's Take A Sec To Discuss The A-Camp Sponsors Who Made October Extra Awesome:
The Grandma's Secret Recipe Award to Woya:

On DJ Whitney Day & DapperQ's Runway Show Featured Hot Dandy Looks, Threw One Dangerously Danceable Party:
The Best Novelty Account Award to Hillary Cli*ton:


On Playlist: Ellen Page Is Gay:
The Real-est Realist Award to Ruric:


The Don't We All Award to Donna Oh:

On Ellen Page Is Gay: Ellen Page Comes Out, Makes Best Valentine's Day Ever:
The Best Edit Award to chantalope:


The Best Valentine's Gay Ever Award to Mariah:

The Zing Award to Carmen SanDiego:

The Yes, This Award to Christie:

The In Summary Award to HarryTheHandsomeExecutive:
---
See a clever, hilarious or thought provoking comment around this website-ship? Email it to me at: carrie [at] autostraddle [dot] com!