Most queer events these days are awash in corporate sponsorships — a girl can't take an innocent stroll by the pool without getting hit in the head with a Bud Light beach ball or plied with Vitamin Water samples. We always knew A-Camp wasn't necessarily the right space for that kind of branding, but we also knew we had a lot to gain from partnerships with other independent like-minded merchants who had killer swag for our campers.
This past October, we were blessed to find so many kickass businesses who were willing and eager to work with us to make your A-Camp experience snazzier and cooler than ever before. As we start gearing up for our next A-Camp session this May, I thought it'd be great to take a look back at October's amazing sponsors, who helped us bring A-Camp to the next level.
Now we know that a big part of the A-Camp experience will be these partnerships with great companies who support our diverse and passionate queer community. We're eager to see who we can get on board for May 2014 and I bet you are too! 

---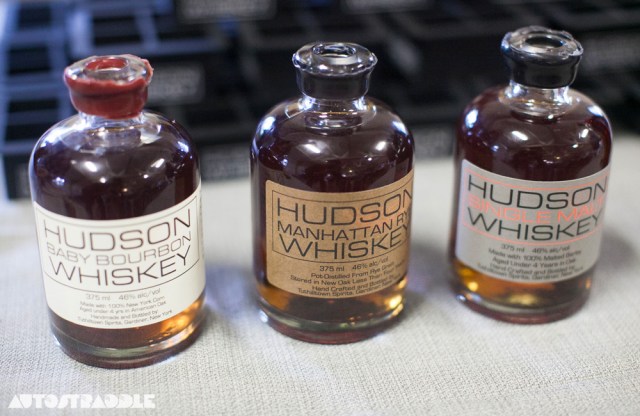 One of the recurring workshops at Camp is "Know Your Whiskey," where we get dappered up and host 25 lucky campers through a tasting and history tour of five whiskies. For the months leading up to camp I am obsessively hunting down the most interesting whiskies I can get my hands on to feature at the tasting.
But this past October A-Camp, I got lucky — New York's Hudson Whiskey sponsored our tasting by providing us with three bottles from their collection: Baby Bourbon, Four Grain, and Single Malt. Along with ice cube trays for our campers to take home!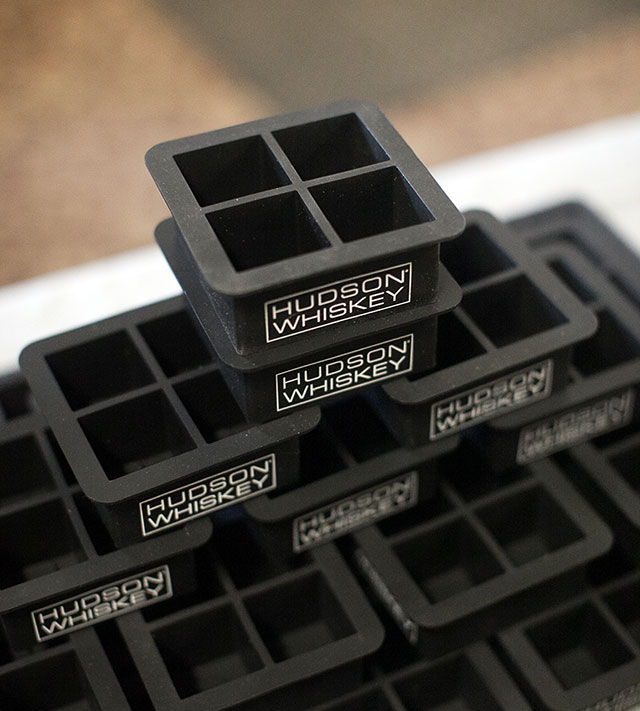 It was a pleasure to collaborate with such an awesome company, not just for their wonderful whiskey (they won Craft Distillery of the Year from Whiskey Magazine in 2011) but also for supporting small businesses and the local/organic ethic — they only source their grains within 10 miles of the distillery from local farmers.
---

You people and your journals, I swear! You've got so many feelings, and you need a place to put them, and that's why every camper got a pack of three Field Notes notebooks in their gift bags and I saw y'all using them everywhere I looked.
Field Notes has so many awesome notebook products, including the Expedition Edition (made with water and tear-proof paper!) which I have my eye on, and they always come out with interesting limited edition notebooks. This is a great company doing awesome things and we're so happy that one of the great things they decided to do was give you a notebook.
---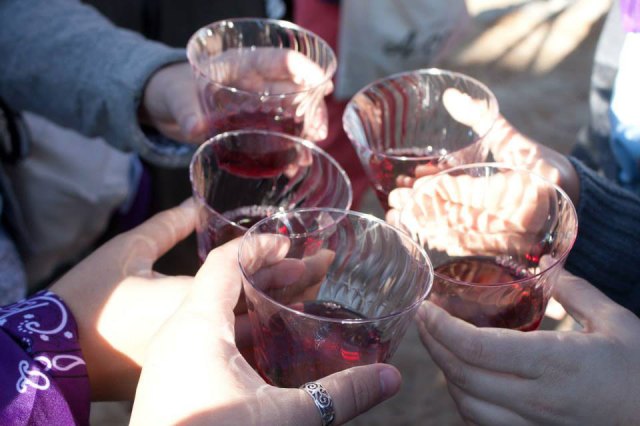 Back in February 2013, Riese and I  were invited by the lovely founders of Stand TALL to a tasting and tour of their production house in Saint Helena, Northern California. We were really excited when they volunteered to drive all the way from Northern California just to open and pour their delicious gay Pinot Noir to our campers at Dapper Hour.
Genetic, a 2010 Pinot Noir, is the first LGBTQ wine label ever produced. It's made with grapes from Willamette Valley, Oregon that are shipped to Saint Helena where the wine is produced and bottled. The best part: 1% of total sales go towards the Napa LGBTQ Project.
Check out founders Larisa and Dana at A-Camp talking about their wine label:
If you like good wine, lesbians and women-owned independent businesses, you can get your very own bottle of genetic at the Stand TALL Wine Co. website.
---

Each camper got the latest issue of Curve Magazine in their gift bags — this was extra-special because Autostraddle Photographer and A-Camp Co-Director Robin Roemer's photographs of Tig Notaro were right there on the cover!
---

The flavors of Joia Sodas are interesting and unique combinations of fruits, herbs and spices. Joia jumped at the opportunity to provide enough soda for every camper and then some, thus lessening the load of mixers y'all had to bring up the mountain! But seriously, it was really fun to have inventive non-alcoholic beverages for all that aren't filled with lots of chemicals. They even have great cocktail recipes for all their sodas.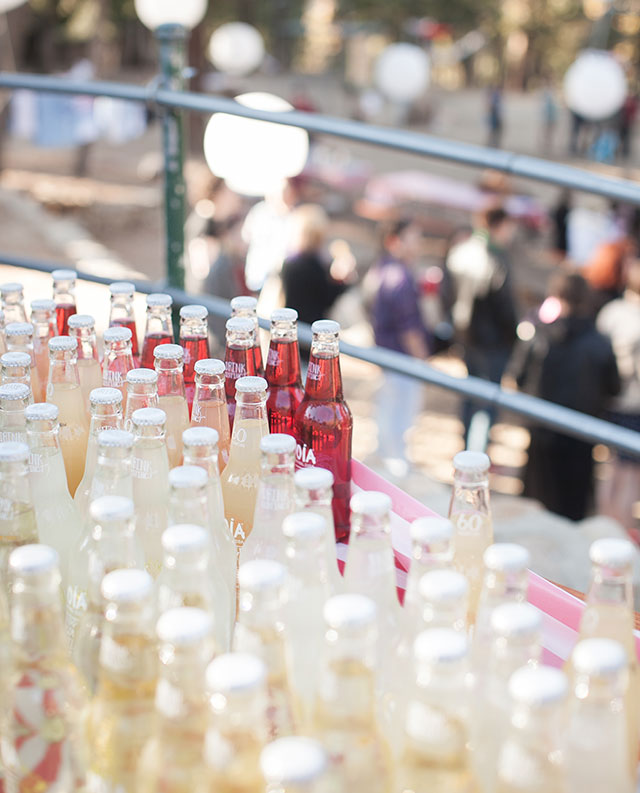 ---

Hurraw Lip Balm is all natural, vegan, and made from premium raw, organic and fair trade ingredients — JUST LIKE YOU! We really dig this company and their flavors, like chai spice, earl grey, moon balm, and root beer.
---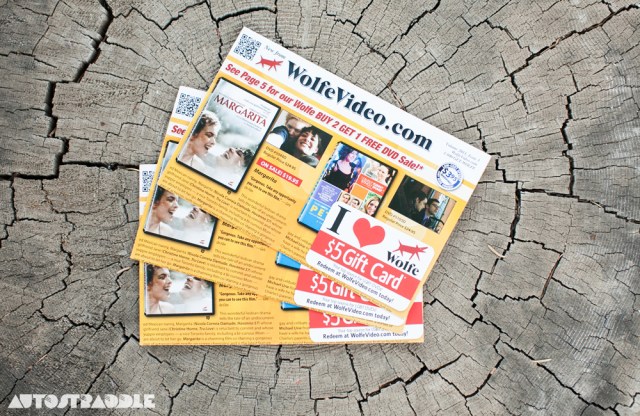 We were truly honored to have the support from Wolfe Video — the oldest and largest exclusive distributor of gay and lesbian films in North America. They supplied us with some of the latest LGBTQ DVD releases that were given out to some lucky campers as prizes during our super fun carnival event. Just like Amazon Instant, Wolfe On Demand gives you instant access to rent or download from your computer, (or get yourself a Chromecast and you can have it on your TV) easy peasy.
---
Of course, the lesbian-owned sex toy and education center 
Babeland
is amazing and continues to be incredibly supportive of and committed to this community — whether it's hosting a cocktail party or giving us all kinds of sex toys for our workshops! (This was especially fun for Lizz going through security at the airport…) Babeland supplied us with bondage rope, a flogger, a crop, a leather paddle, and some leather restraints for demonstrations, as well as lots of queer erotica anthologies for the A-Camp library and the Erotica-Writing Workshop.
---

Tattly is a collection of designy temporary tattoos! They have tons of cool whimsical designs all made by artists who you support when you buy one of their designs. You guys tattooed the hell out of your bodies at A-Camp with these suckers — we saw bicycles and hearts and rainbows and robots and cameras all over the place!
---

Ruby's Red Wash is a stain remover created just for periods: it solves the age-old problem of menstrual blood stained clothing! Genius. And they have a cute website too. Carolyn, the founder of Ruby's Red Wash was nice enough to send us some packs of her product as prizes for our camp carnival.
---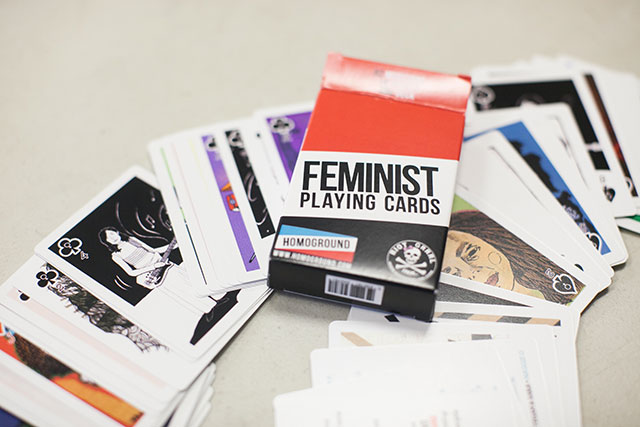 Homoground is the best queer music source on the internetz and they are responsible for creating the really awesome and clever Feminist Playing Cards. Feminist Playing Cards is a deck of playing cards featuring illustrations of influential feminist musicians by 14 feminist artists. How awesome is that?
---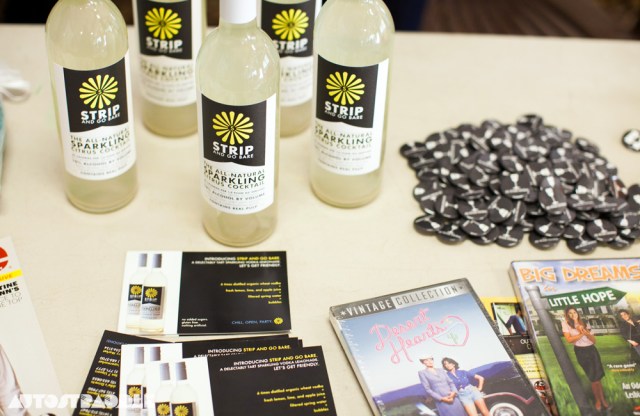 Campers were treated to a bottled cocktail made with organic vodka, filtered spring water, and fresh fruit juices called Strip and Go Bare. Needless to say, it went over quite well!
---

Last because they are certainly not least is Club Card Printing. We've been printing with Club Card since 2010, and their work is always impeccable, prompt, and convenient — they recently moved from their location in The Castro to North Beach in San Francisco, and this camp they printed all our gorgeous A-Camp programs! You can get your shit printed from Club Card no matter where you live, but they also have a Vancouver location. Their prices are ridiculously reasonable and everyone who works there is the nicest and coolest ever.
---
Interested in becoming a sponsor?
There are many options available, including workshop supplies and items for our swag bags! Contact alex@autostraddle.com for details and visit the A-Camp website to see our past collaborations.
If you've got sponsor suggestions, share 'em in the comments!