Hey my lovely stylish ladies of the Internet! We have something really delightful for you today — a team effort! Our Style Editor Becky's Favorite Fashion Magazines/Websites AND our poster girl Brandy Howard (co-star of the hit vlog "Julie & Brandy in Your Box Office")'s favorite fashion blogs! Here's why:
Becky: I'll be the first to admit that sometimes fashion magazines can be terribly dry, totally and strictly obsessed with what's happening in Pairs / on the runways, or generally writing as if we all have a million and a half dollars in our Dolce and Gabbana wallets. But it doesn't have to be! Check out these great sources of style and ideas and tell me some favorite magazines of your own!

Brandy: I look at about 53 different fashion blogs obsessively and it has taken years to whittle down the best writers combined with the best fashionistas. Disclaimer – Fashion is subjective and the world wide web makes it possible for each and every one of us to find the perfect fashion guide/guru to match our own style sensibility.  When compiling this list, I tried to take into consideration that Autostraddle has one of the most diverse cross-section of female readers on the internet! Fashion is a crucial piece of the lesbian-world-dominance puzzle. Let's all take it to the next level in 2010. It's our duty!
+
---
+
1. LOOKBOOK.NU
Brandy: This should be everyone's first stop on the fashion internet inspiration train. The tagline for Lookbook.nu is:* A Collective Fashion Consciousness* and that's exactly what it is. It's not a standard blog written by one talented individual, but rather a collection of blog submissions from fledgling fashionistas from all over the world. There's something here for everyone. Go ahead — click over there. If you don't like the first look, keep scrolling, I guarantee you'll find something you love before you're half way down the first page. The problem is, the outfit you're dying for will probably only be available in Norway or Iceland or some random shit… and then the real research begins.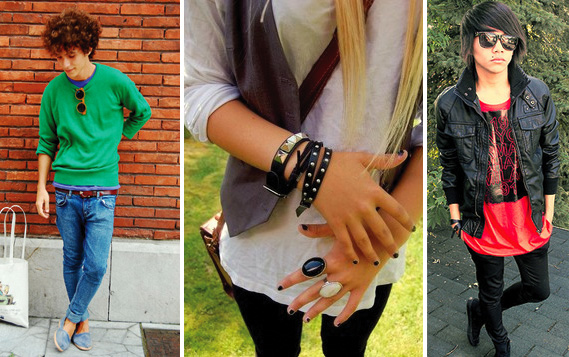 ---
+
2. NYLON
.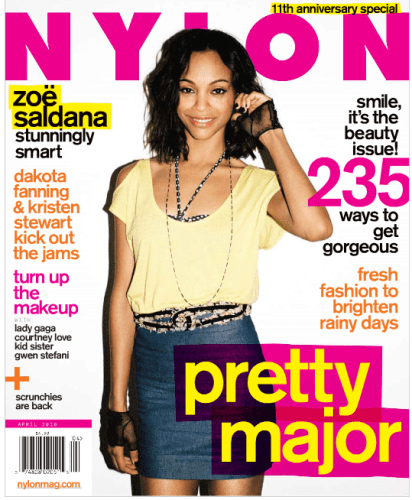 Becky: Nylon magazine is hip and fun. They like bright colors and Juno-esque fonts and long-haired grunge beauties. They also like myspace a lot. Maybe a little bit TOO much. You can get this magazine physically or check out the odds and ends they have online, including digital previews of their most recent hard copy editions.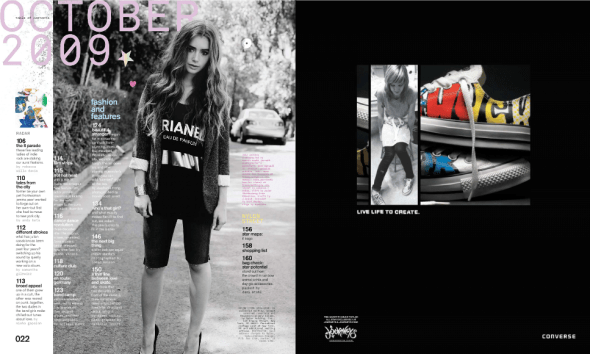 Also their Nylon Guys doesn't look half bad either; so if you're a fan of labels like G-Star Raw and uh, articles on the girls of The Vampire Diaries, I suggest you pick up a copy of this magazine's male counterpart. or both. Plus, 90% of the time when they name drop a brand like Allsaints, they tend to have great clothes for both men and women anyway.
.
---
+
3. TEEN VOGUE
.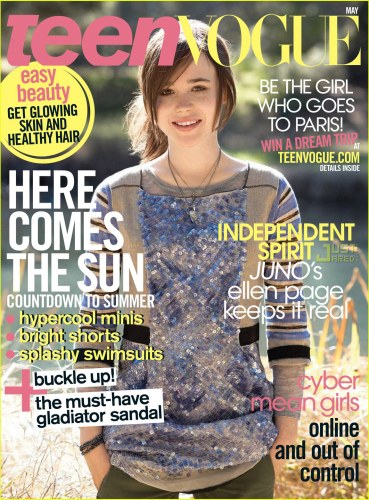 Becky: Teen Vogue is great because if you're like me, you have about as much money as a 14-year-old anyway. Ignore the boy-crazy obsessiveness and you've got some seriously cute girls showing off some financially attainable clothes. (I do also want  to kinda sorta give a shout out to Vogue, too, because their fashion spread with Kiera Knightly was how I first found out about Frye Boots).
.
---
+
4. FASHION BEANS
.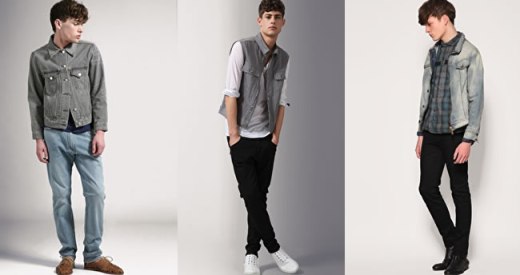 Brandy: Fashion Beans is another go-to in my quest for the perfect unisex uniform. Featuring every styling option from geek chic to hipster (oh wait – isn't that the same thing?) or from hip-hop to office casual, this site is a one-stop shop for the boy-girls out there, and all the clothes are seriously freakin' cute! There are several contributing style bloggers that break fashion down into user-friendly categories and then give VERY specific advice on how to tackle each look (and it's not like weird trench coats and shit that are too editorial that no one would ever wear. They blog about real, wearable, cute clothes. Period.) And most of the clothes are shown on actual models and not celebrities, which is awesome! Because, hey – most male models look like lesbians anyway – so it's real easy going down.
---
+
5. V MAGAZINE
.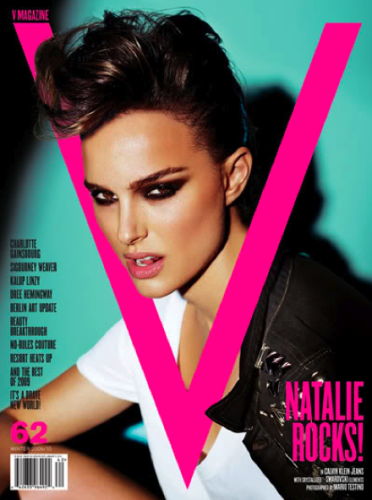 Becky: First things first–any Pynchon fans out there? Can we have a V shout out? POSTMODERNISTS WHERE YOU AT? Despite it's name, V magazine isn't all about Vagina. Actually, it kind of is. V magazine had a lot to say about themselves, so I'm going to break it down a little—if it entices you, feel free to read the full story over at their website. Like they had this whole description about a wall of televisions or something.
V Magazine was launched in September 1999 as the younger sibling publication to the limited-edition quarterly Visionaire. If Visionaire is a couture book, V is ready-to-wear. V is a magazine about fashion with a capital F and all the things that go with it: art, music, film, architecture…you name it. V is a place where uptown meets downtown, celebrities mingle with total unknowns, high art converses with underground culture. Chic, wacky, fun, fabulous…in a letter: V.
Really what's great about V magazine is its ability to juggle so much and still come across as a concrete, coherent work. You can get V on news stands or click through their fashion section for some seriously cool fashion shoots.
.
---
+
6. SURI CRUISE FASHION
+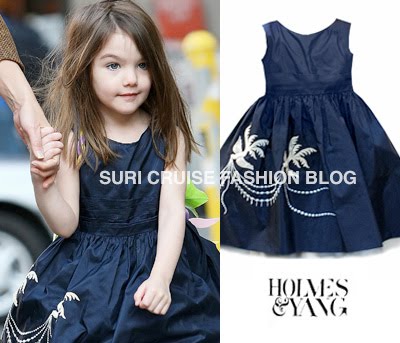 Brandy: As a rule, I don't read any magazines or websites that get the majority of their content from paparazzi photographs. It was hard work quitting US Weekly and I practically had to get a sponsor to kick my Perez Hilton habit, but I'm happy to say I'm 32 months sober! Unfortunately, I might've fallen off the wagon last March when I got addicted to the Suri Cruise Fashion Blog.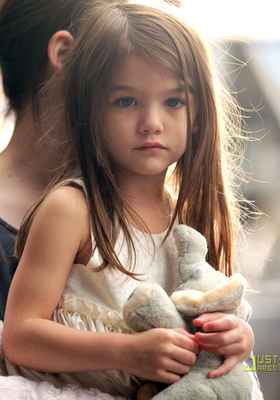 **Important Sidenote: I consider myself a card-carrying member of the Shiloh Jolie-Pitt cult I love her hair, I love her clothes, and I love her attitude, but she doesn't have a blog. So. Fine.**
Suri Cruise has been stalked by the paparazzi since she was two trimesters old. This blog provides tons of uber-adorable pics of Sur, and I have to say, it is fascinating studying her style choices. And please believe, she IS making choices. We're talking about a girl who is photographed EVERY TIME she leaves the house. She has never known a day on this earth when someone wasn't snapping her picture just for being alive, and she's quickly developed the skills to pay the bills. For example: she never leaves home without something to carry in her hands. Whether she's holding a bean bag bunny or clutch purse, she keeps from having awkward dangly arms in her pap pics.
Note to self: Maybe I should try taking a stuffed animal with me the next time I go to a party so I'm not holding that ubiquitous Corona Light in every picture I see on Facebook.
+
---
+
7. N.E.E.T
.
Becky: N.E.E.T Magazine is fucking awesome. And I don't just go around saying that about everything.
"N.E.E.T. began in December 2005 as a quarterly, online publication, laid out in a magazine format – as a showcase for grassroots creativity. N.E.E.T. is the first of its kind – online, free and packed with everyone from a crafter creating from their kitchen table, to a fashion design graduate straight out of college, to a team of people doing it for the love of it. N.E.E.T. Magazine is an eco-friendly, grassroots style bible for the digital age. It would be impossible without the wonderful contributions of all those involved and many thanks goes to a wide network of global talent, with the internet playing a vital part in research and communication."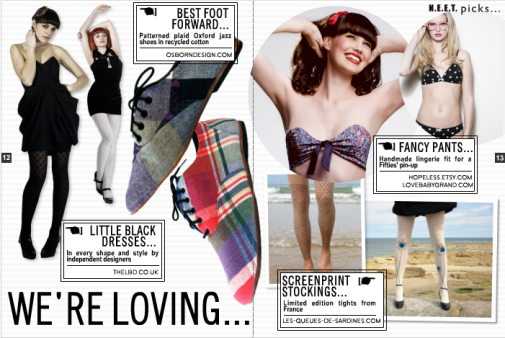 They have all their older issues archived so you can click through any which one at any time. And I really do mean "click through"; they have it set up so if you see a cool pair of hand made earrings you really like, you can click on the picture and you'll be sent to that person's etsy shop so you can get 'em! Careful, though, most pictures will lead you to the shops, so if you actually just want to "turn the page", click on the little numbers.
.
---
+
8. AMLUL.COM
.

Brandy: I've got quite a girl crush on the subject of Amlul.com. Her name is Gala Gonzalez. She comes from Spain, but currently drapes her fashiony self to and fro on the London streets. This is my absolute favorite blog. I am obsessed with Gala. I don't know if I want to be her friend, be her girlfriend, or just BE HER. It's not just that she's gorgeous and she has SICK ASS style. I think my infatuation comes from the fact that her classic Spanish features are so timeless that she makes you forget whether she's 24 or 44, and her classic feminine style is so timeless that she makes you forget whether its 1960 or 2010. So reading her blog and following her fashion can sometimes feel like a magical carpet ride, There is literally something about her style that is hypnotic. Click over there and try it. See if you get hypnotized!
---
+
9. HIGHSNOBIETY / HIGHSNOBETTE
.
Becky: Love feeling like a snob about your clothes? You're not alone! So does the blog Highsnobette!
"HighSnobette is a women's lifestyle magazine devoted to outside-the-box fashion, art and lifestyle trends. We're known for bridging the gap between streetwear and couture and believe that a woman's greatest asset is the gift of duality and complexity and females who can work those angles are beloved and admired by us. In the HighSnobette universe, four-inch heels and sneakers are just as sexy as tight jeans, a Fleet Ilya harness or a Chanel suit. What we like is what we like and we aren't motivated by what's supposed to be hot or trendy. Yes, just like the name, we're snobs and unashamed of it."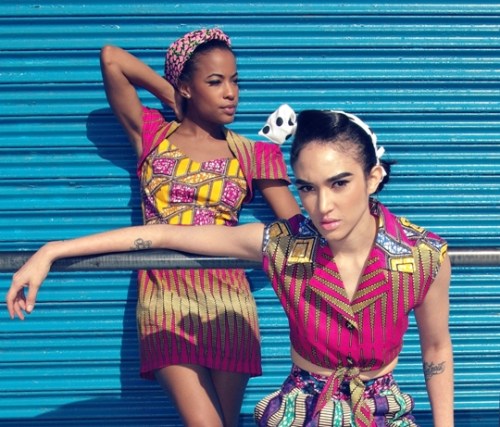 Highsnobette (the girl version) let's you look at a lot of intimidating heels but mostly just girls in some ridiculously awesome outfits.

HighSnobiety is the boy version, and is great for checking out the latest, craziest, sneaker collaborations as well as more masculine tote bags.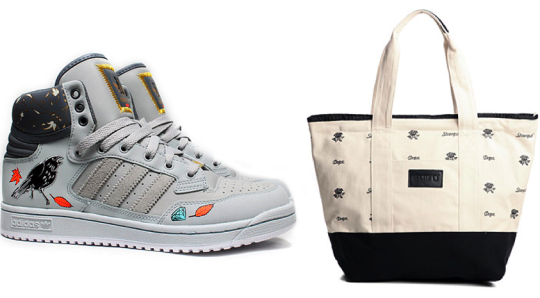 The sneakers are Eric Bailey x adidas "Wood Rish" Centennial Mid and the bag is "Dope Bad" by Stampd'
Sure, most of this stuff is really kind of expensive and next to impossible to find; but at least what they're showcasing is creative enough that I can appreciate it. This way, I'll know exactly what to buy when I can sing Lady Gaga's Beautiful, Dirty, Rich, and mean it. While you're there, check out Selectism, Curated, and RAD Collector–their other fancy shmancy blogs of coolness, design, and accessories.
.
---
+
10. THE URBAN GENTLEMEN
.
Brandy: Even though he's a giant douchebag, I spend a lot of time style-stalking Kanye West. Whether it's the lace-ups he wore on SNL or the sunglasses he was wearing when he fucked over Taylor Swift – I find myself instantly online and in a panic trying to find out who the hell makes them and where the hell I can pick some up. That's when I turn to The Urban Gentlemen. This blog will tell you what to get, where to get it, and how to wear it- so that you can look just like your favorite urban gentlemen. Why should Ellen be the only one copying Zac Efron? (Yes, he is considered an urban gentlemen.)
.
---
+
11. BUST
+

Becky: WOMEN EVERYWHERE. What's that? That's the way you like it? Well then you should probably check out BUST, if you haven't already.
"With an attitude that is fierce, funny, and proud to be female, BUST provides an uncensored view on the female experience. BUST tells the truth about women's lives and presents a female perspective on pop culture. BUSTing stereotypes about women since 1993."
When I first read this I thought they were saying that bust stereotypes about women since 1993 and I actually thought that was a pretty edgy thing to admit. But hey even better than stereotypes, their motto is: "For women with something to get off their chest". They mean bras right? Or the fact that their gay? Anyway, it's a good tag-line, their models look like real people, and the DIY & small bizness focus is easy to love.
.
---
+
12. NOTCOUTURE
.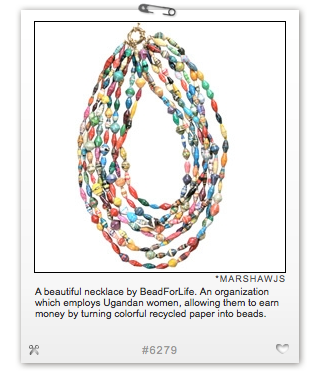 Becky: Do you love them already for their name? Good, that'll help because they're website is a little obscure, navigation wise. And by this I mean, the whole point of this website it is that it leads you somewhere else. You see a picture of wood frame glasses with a little description. If it entices you, you're taken to the place where that idea was born. The most exciting part? Anyone can post!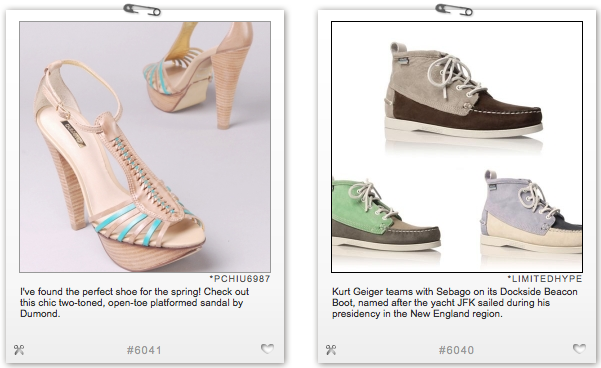 "NotCouture.com launched July 2007, because there was something missing from our world covering design/tech/art and food… Fashion! The art of wearables and accessories which complete our trifecta of designer passions to obsess about. So NotCouture has stepped in to fill the void with all of your luxe and fashion indulgences. Some of the mens and women's pieces that appear are truly inspiring visually, even if they don't make it into your closet."
.
.
---
+
13. THE STYLE ROOKIE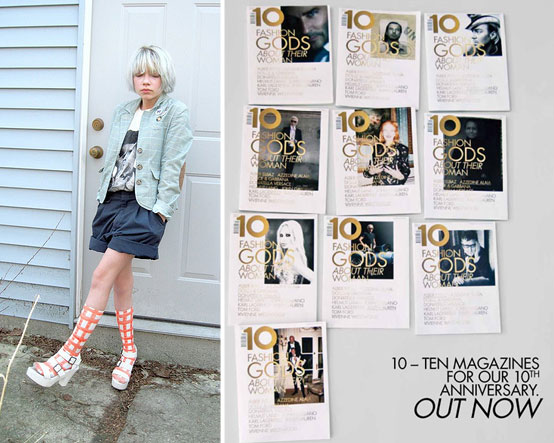 Brandy: Meet Tavi… She's a 14-year-old fashion phenom from Chicago who calls herself The Style Rookie. She must've named her blog for irony's sake- because this girl is anything but a beginner. Her sense of style (and her sense of self) rival that of a girl three times her age. Though she claims to have just celebrated her fourteenth birthday, (much like the Chinese olympic gymnasts) it's hard to believe she's that old. She's a diminutive firecracker who looks like she flies around sprinkling fashion fairy dust on all the cynics who came before her. At the risk of sounding Rosie O'Donnell cutie-patootie patronizing, she's a little love baby and I want to eat her up with a spoon. Whether she chooses to be the next Anna Wintour or the next Stella McCartney – the world is her oyster! And even though her blog makes me wish I was more productive during my tween years, I will continue reading it and live vicariously through her, because as an American, I love a child prodigy.
.
---
+
14. HIPSTER DYKES
.
Becky: Okay, so this is really a tumblr; and yes, they are hipsters–but due to a recent post entitled, "Lesbian Fashion Blogs" I've decided to include so that it may act as a portal to other such small, independent blogs, where queer fashionistas upload photos and talk about clothes. Kinda like I used to do prior to joining the Autostraddle contingent of joy and happiness.
Why you might like it: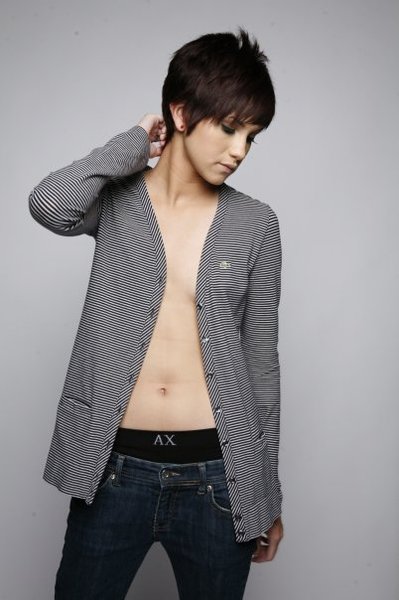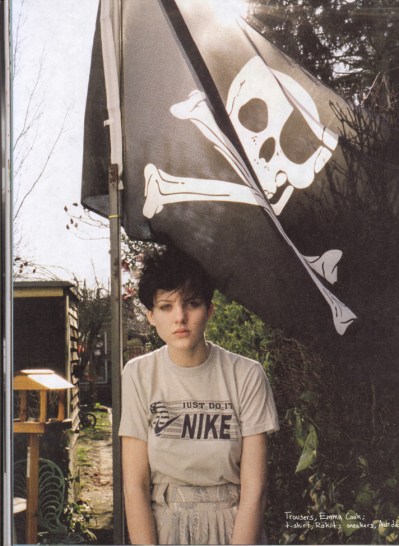 ---
+
15. FACEHUNTER
.

Brandy: I couldn't do a list of my favorite blogs and not include a site dedicated to London street fashion. There are pages and pages of cool fashionistas leading their cool lives while I lurk from across the pond on Facehunter.blogspot.com. The fashion coming out of UK right now is just SICK. At times it seems like the whole city is channeling a cross between Kate Moss and Alexa Chung. How dreamy does that sound? Back here in Amurica, we've got Kardashians designing for BeBe and Lohan's fighting over leggings. It's brutal, but when I feel dirty from taking too many fashion cues from the Gossip Girls, I pop over to FaceHunter and let the It-Brits wash over me until I'm pure again – and ready to rule.
---
.+
Got some favorite fashion magazines/blogs of your own?? TELL US AND WE'LL LOVE YOU FOREVER.