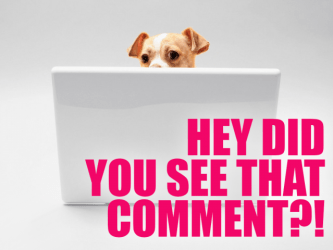 Hello, Bright Shining Perfect Humans!
It's Friday and you all know what that means…BAGELS! Just kidding…COMMENT AWARDS! But if you also happen to have a bagel, congratulations. Clearly, you are winning life.
This week on Autostraddle dot com we covered so much. Riese did the impossible and made the Republican debate something I'd actually want to read about. They fought over financial matters and also who gets the last piece of pizza or something. Riese wrote, as only Riese can, about paying writers on the interwebs.
Donna defined diblings for us. Spoiler Alert: it has nothing to do with Chinese food. Molly went on a European vacation, had a significantly better time that Clark and Ellen Griswold did AND documented the whole thing with her gorgeous photography. Speaking of photography, each and every comment on this piece about lesbian sex featured in stock photography is just golden.
Jasika wants you to have a DIY Christmas, which sounds like just the best kind of Christmas. Megan gave us a reason to be fully functional adults by turning it into a game. Finally a reason to get up on the morning – 800 points and a 5x bonus! Ali helped us decide to pull the trigger on putting a Chromebook on our Holigay Wishlist.
And I don't know about you, but the highlight of my week was meeting Stacy, Heather Hogan's Human. Cutest.couple.ever.
Also, Brittani Nicols! And Comments:
---
On Donor Siblings: The Happy Unexpected Bonus of Lesbian Parenthood:
The Star Wars Award to vastra360: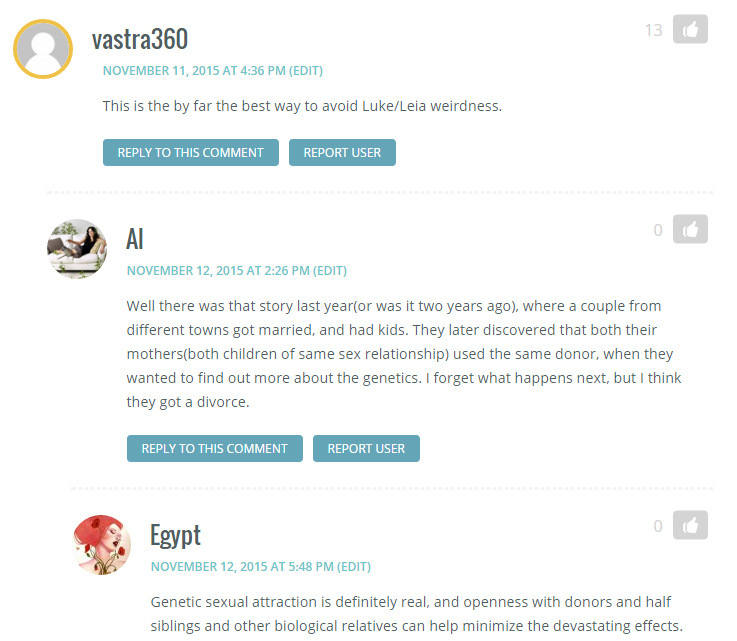 On No Filter: Brittani Nichols Is The Hero We Deserve:
The Ruby Dreamhouse Award to queer girl:
On 27 More Pictures Of Lesbian Sex According To Stock Photography:
The Autocorrect Award to Beck:

The Good Question Award to Amanda ling:

On Saturday Morning Cartoons: Fully-Functional Adult, The Game!:
The LIFE Of Award to π:

On Interview With My Actual Girlfriend: Stacy:
The Marine Mammal Award to Isabel:
The More You Know Award to TheLinster:

---
See a clever, hilarious or thought provoking comment around this website-ship? Email it to me at: bren [at] autostraddle [dot] com!