Hippogriffs and Nifflers, how has your week been? Full of love and laughter and evening snuggles by the fire, I hope! Mine has been pretty tempestuous, like to the point that I was kind of accidentally speaking Parseltongue in our senior editors Slack channel today. Luckily, it led to an important conversation about which Hogwarts house has the most sexual prowess.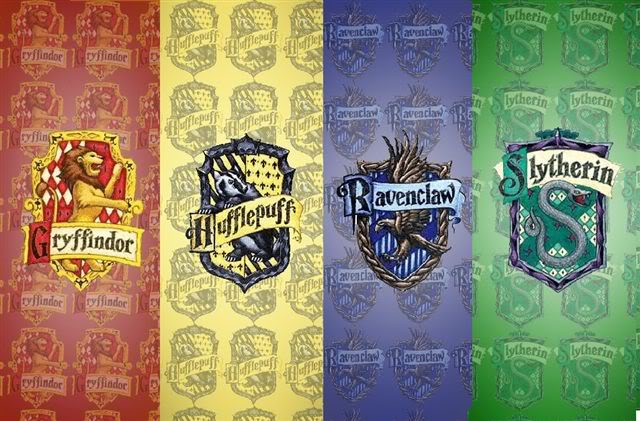 heather: slytherins are generally accepted to be best in bed, though
laneia: oh so that's their saving grace
heather: i think so, yeah. the order is: slytherin, hufflepuff, ravenclaw, gryffindor.
laneia: that just can't be correct!
heather: i would be so happy if you would tell me your order laneia
yvonne: why is this so funny
laneia: i would expect ravenclaw to be last bc they'd be too preoccupied in their own brains
yvonne: yes
laneia: and gryffindor would be first or second bc they're so brave! they'll do anything! furry sex on a ferris wheel? sure! underwater s&m? why not!
heather: i think gryffindors come in last because they're like "and now let's hang from the chandelier, and now let's open the curtains" and you're like, "omg, just finish what you started"
heather: i think slytherins would also do underwater s&m, but like really commit to it, see it through
rachel: i feel like gryffindors could get too self-centered about it maybe? like they're too proud of themselves to really like pay a ton of attention to the other person
rachel: are hufflepuffs all service tops
heather: absolutely
rachel: what happens if a hufflepuff dates another hufflepuff
heather: the most polite sex anyone's ever had, to the point no one gets naked
rachel: they're tyrannical about taking turns making sure everyone's time on everything is exactly equal
they use an egg timer
heather: yes and like constantly apologizing
rachel: they make up fantasies they don't even have so the other person can have the satisfaction of thinking they're indulging them
laneia:  you guys, i'm so sad to say that it took me until i read the part when harry notices that crabbe and goyle don't have dates to the yule ball to realize there was definitely crabbe/goyle fanfic out in the world. like how did that not occur to me sooner? or immediately even
rachel: oh wow
heather: whoa
rachel: i am sure it's very tender
laneia: oh yeah super tender
riese: i really need to finish these books
What I want to know from you this Friday is which Hogwarts house you think is best in the sack, and I'd like you to really make your case with supporting evidence and possibly fan fiction. Some other things we could talk about:
+ Which Hogwarts houses make the best longterm matches?
+ Which house are you in and which house are you most attracted to?
+ Which house makes the best friends?
+ The person you're crushing on right now, which house are they in?
+ Did you know you can relax to the sounds of your common room?
---
How To Post A Photo In The Comments:
​
1. Find a photo! This is the easy part. Find a photo on the web, right click (on a Mac, control+click), hit "Copy Image URL" and then…
​
2. Code it in to your comment! Use the following code, and use a DIRECT LINK to the image. Your image link should end in .JPG or .GIF or .PNG or .CallMeWhateverYouWant even. I don't care, but it should be an image suffix! KINDA LIKE THIS:
​

​
If you need to upload the photo you love from your computer, try using imgur. To learn more about posting photos, check out Ali's step-by-step guide.
​
How To Post A Video In The Comments, Too:
​
1. Find a video on YouTube or Vimeo or WHATEVER and click "embed." Copy that code, but first make sure it's for 640 px wide or less. If your player is too large, it will not display properly.
​
2. Copy the code and paste it directly into your comment.
​
3. Go forth and jam.