I crashed my mom and my sister's trip to Europe and it was great. I joined the legs from Paris to Lisbon to Seville to Madrid. Here are some things I saw, some food I found, and a bunch of selfies.
Paris, France
We started in Paris because that is where my sister is studying. Also, it's Paris.
Places I ate that you should also eat at:
Note: these are all nice places because it was my sister's week of having Mom in town to take her out to dinner so I wouldn't hit all of these in one trip. That being said these would all be fantastic places to take the date you brought on a surprise trip to Paris. 
Terroir Parisienne – Modern take on traditional French cuisine. For those of you like me who find the pound of butter in traditional Bistro food overwhelming, this is a tastier option. Experience made better by a tour of the roof garden by the chef.
Georges Pompidou – On the roof of the Pompidou museum, with views over the city and delicious food. The setting alone is worth the experience. Bonus: my dog's name is also George.
La Bocca Della Verità – Italian. Order the burratta. You're welcome.
Le Pre Aux Clercs – French bistro is St. Germain — very, very buttery.
Fish la Boissonnerie – Delicious and intimate. Prix fixe menu but modern and with something for everyone. I had a full vegetarian meal that was incredible (and I usually eat a lot of meat.)
Girl Bars I found:
Note: I didn't stay long enough to confirm how the party is but I did stay long enough to confirm that there are lesbians.
Le 3W Kafé – Stands for "Women with Women" and had a small crowd around 11:30 pm on a Saturday and seemed to be picking up. Word on the street is it's popping in the late hours of a Saturday night.
Le So What! – was very empty around 11:30 pm. Word is it doesn't get very crowded, but it's also open til 5am so if you're looking to club at a girl bar into the morning, there ya go.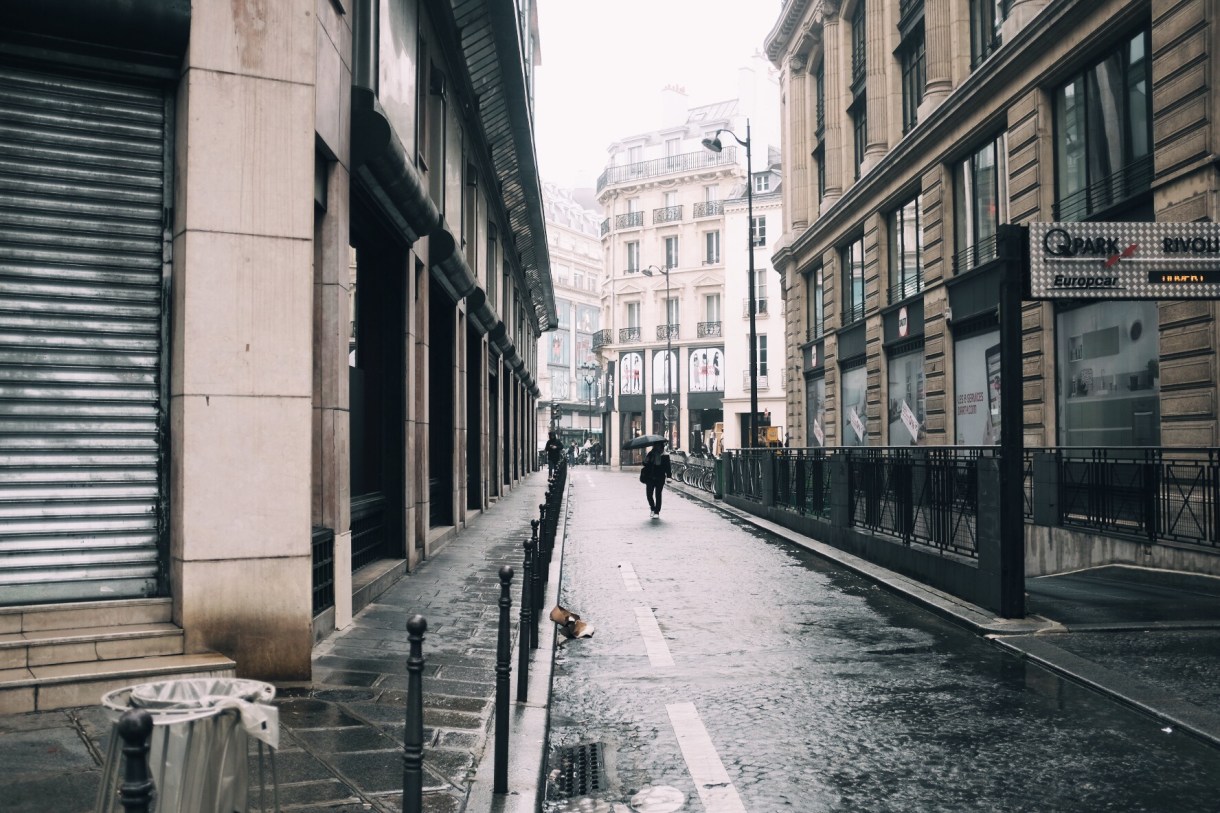 ---
Lisbon, Portugal
Places I ate that you should also eat at:
Blend – Delicious, casual, modern tapas. Bonus: there's a gummy candy shop next door.
Bistro 100 Maneiras – Delicious more high end dining experience. Note: I went to the bistro not the restaurant, which I understand only offers a 10 course prix fixe which just seemed too overwhelming. However, if you're into that sort of thing, I hear it's amazing.
Park Bar – A bar aptly named due to it's location on the roof of a parking garage, has incredible and affordable drinks and appetizers plus an amazing view. It's part of Underdogs, a project based in Lisbon that creates a space and culture for contemporary artists. You should also check out their gallery and store.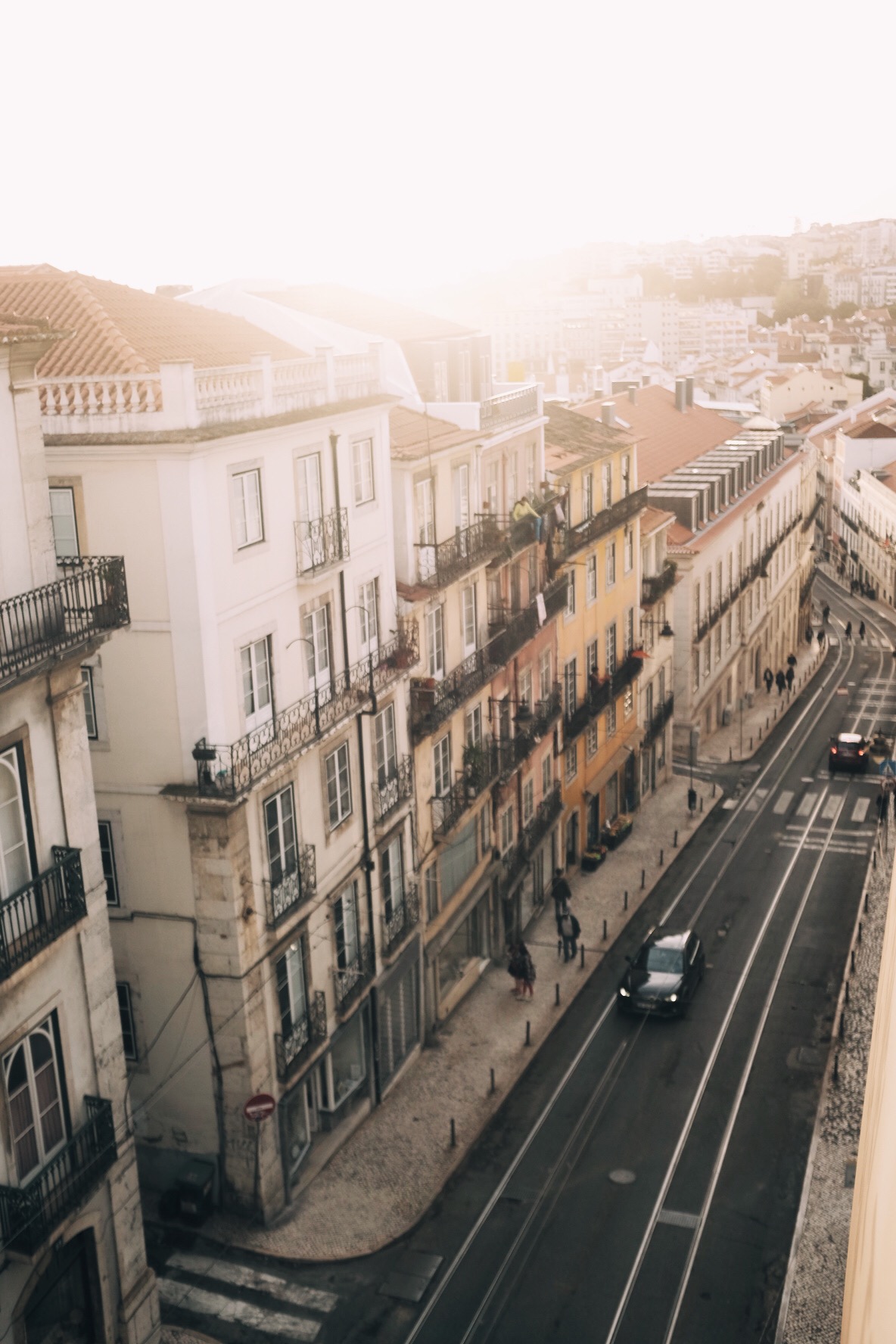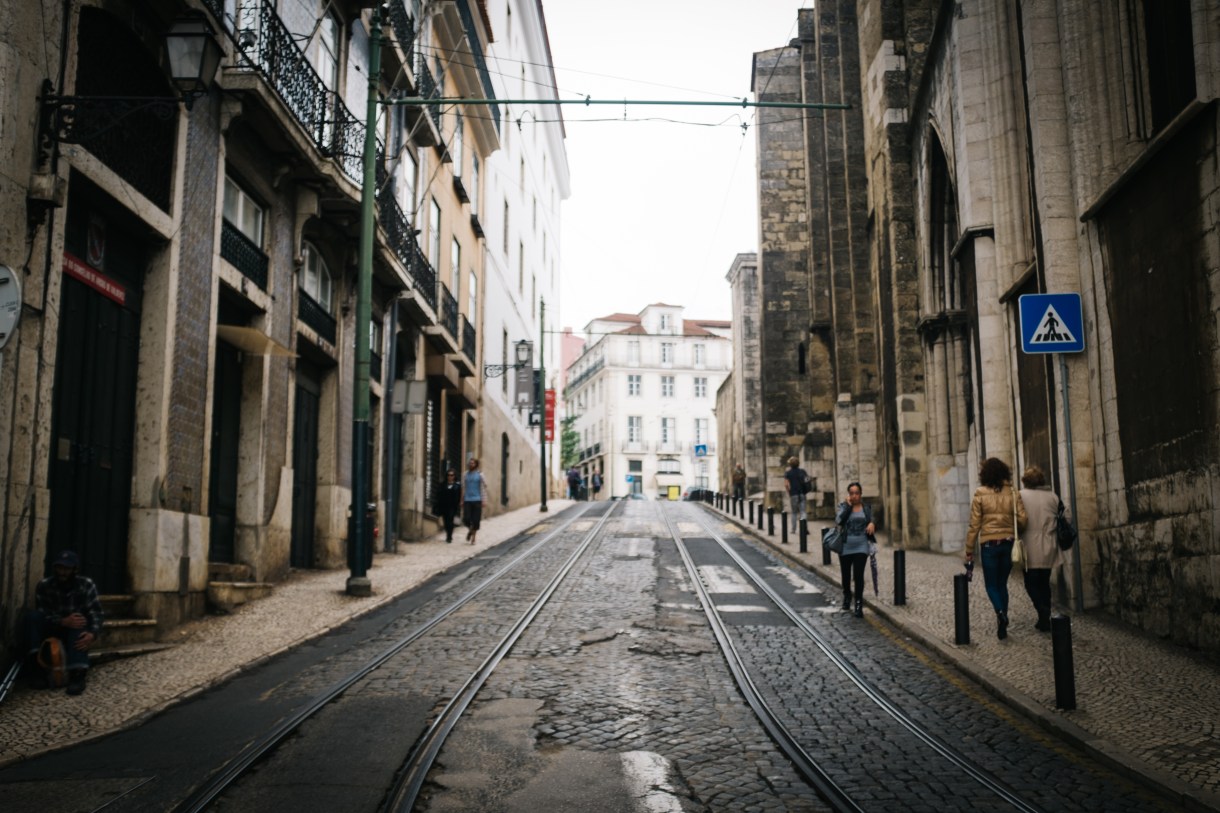 On a weekend night, head to the center of Bairro Alto, a district in Lisbon where the narrow streets come alive and you can carry your drinks between the bars so small sometimes they are just a window.
Also, you can get NY pizza.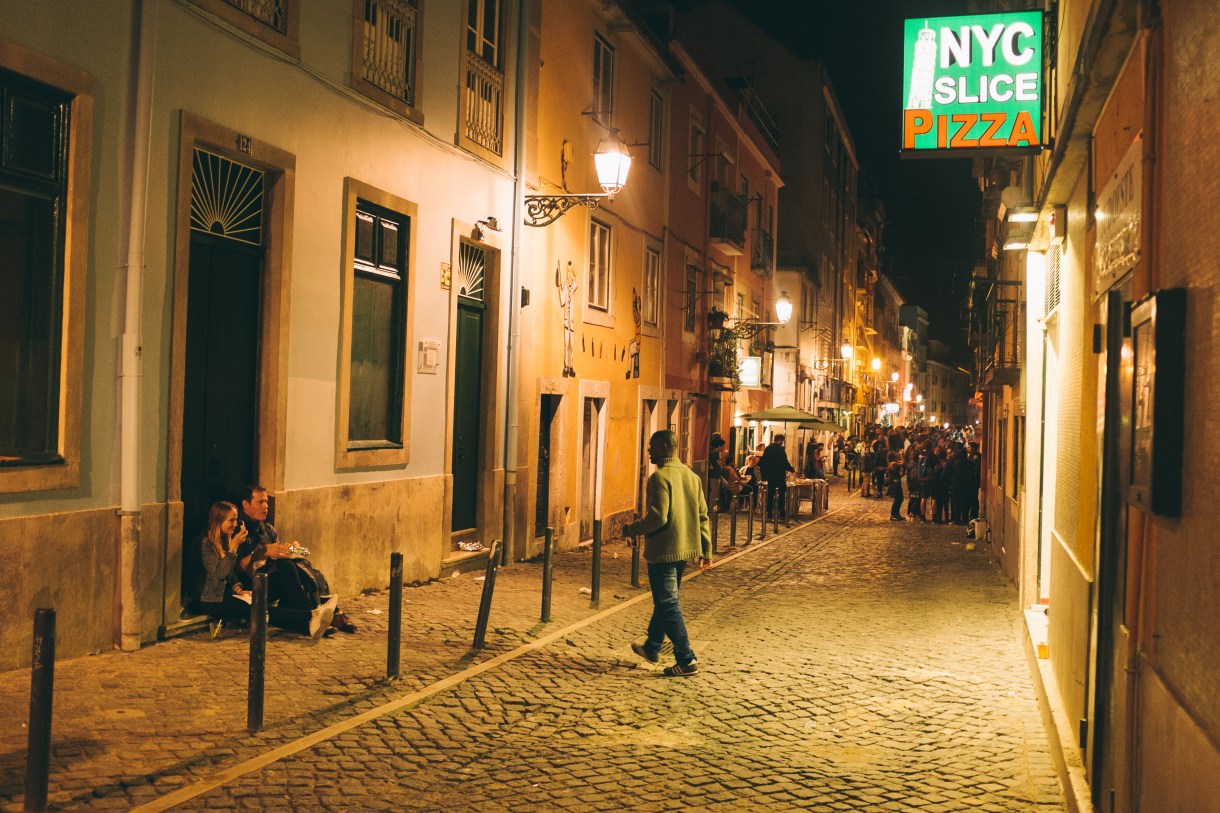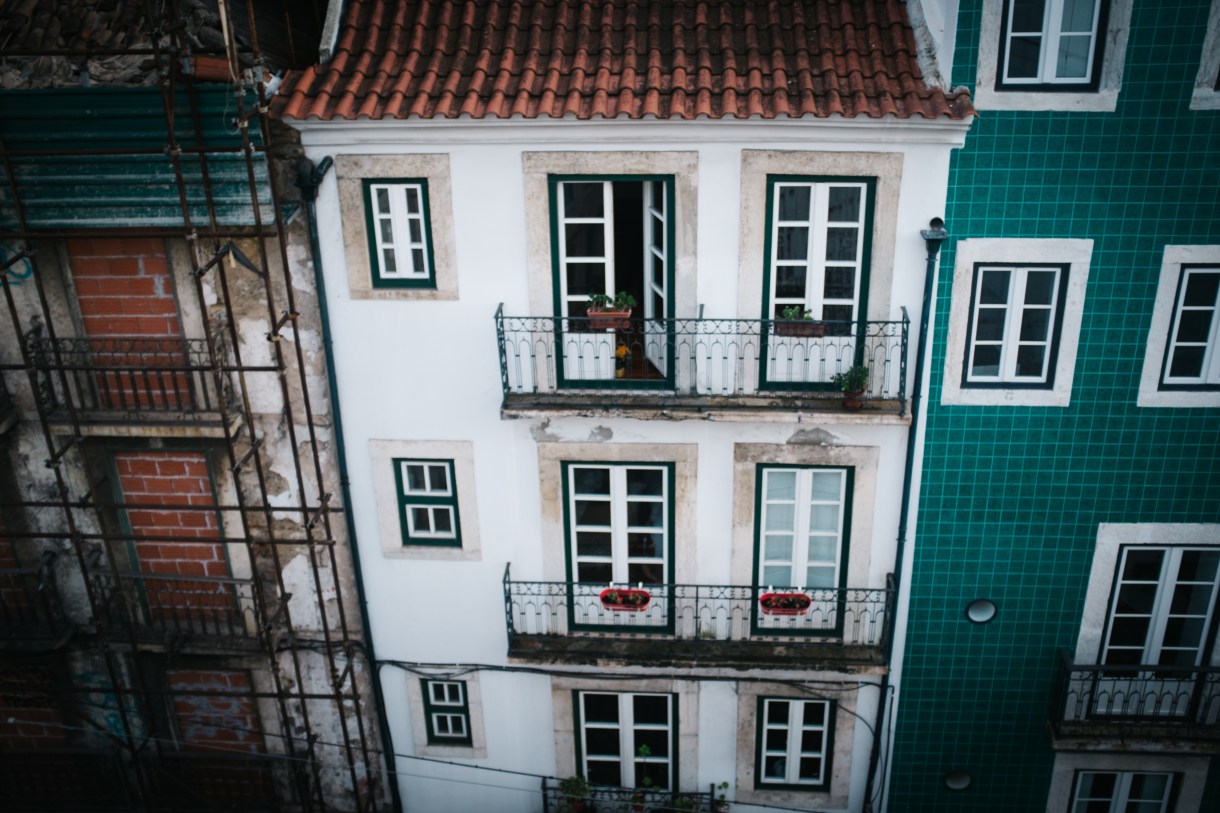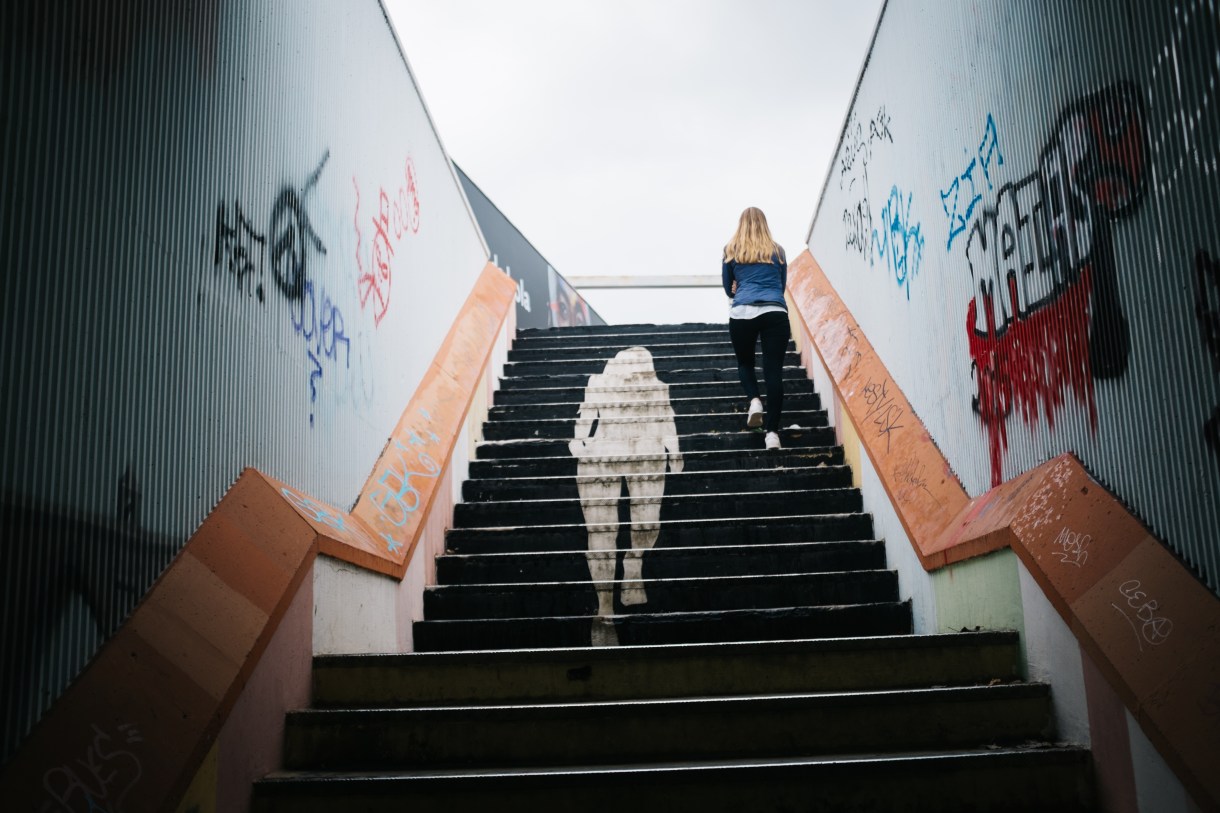 We day tripped to Sintra and Cascais via train.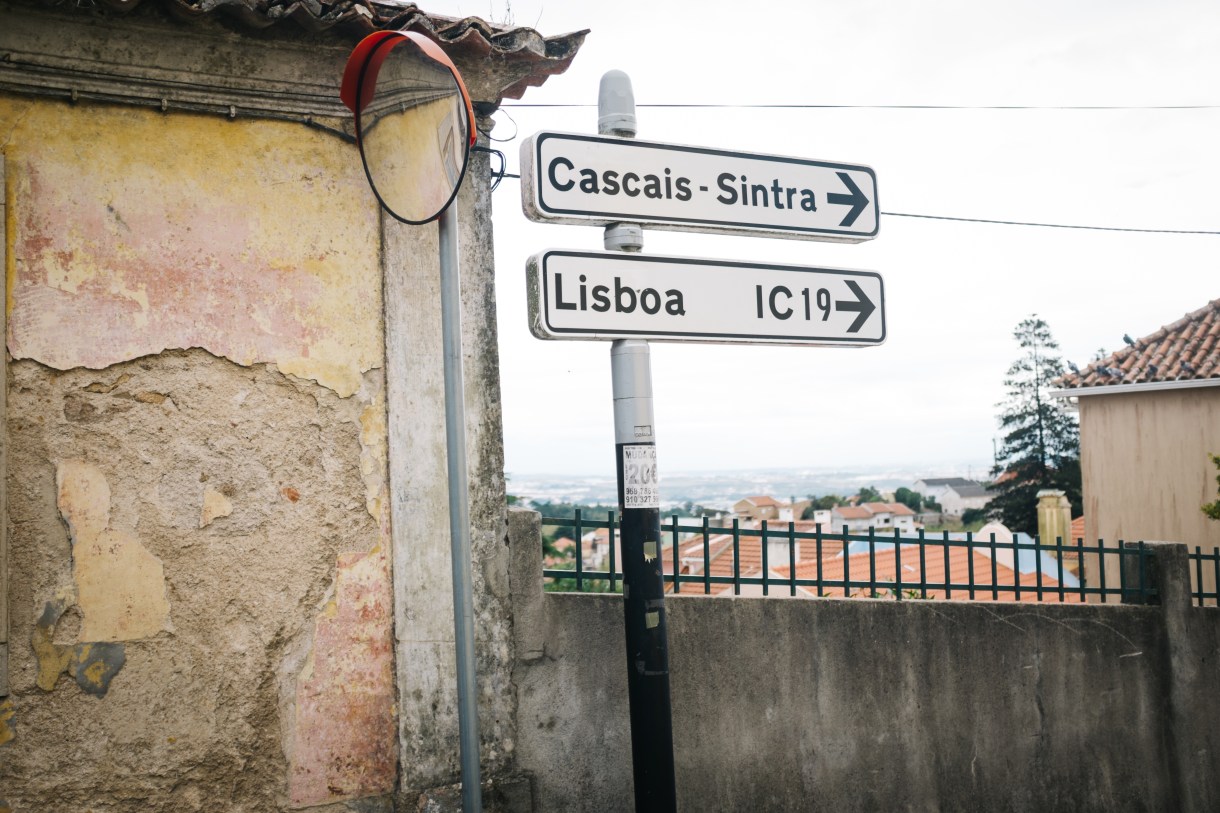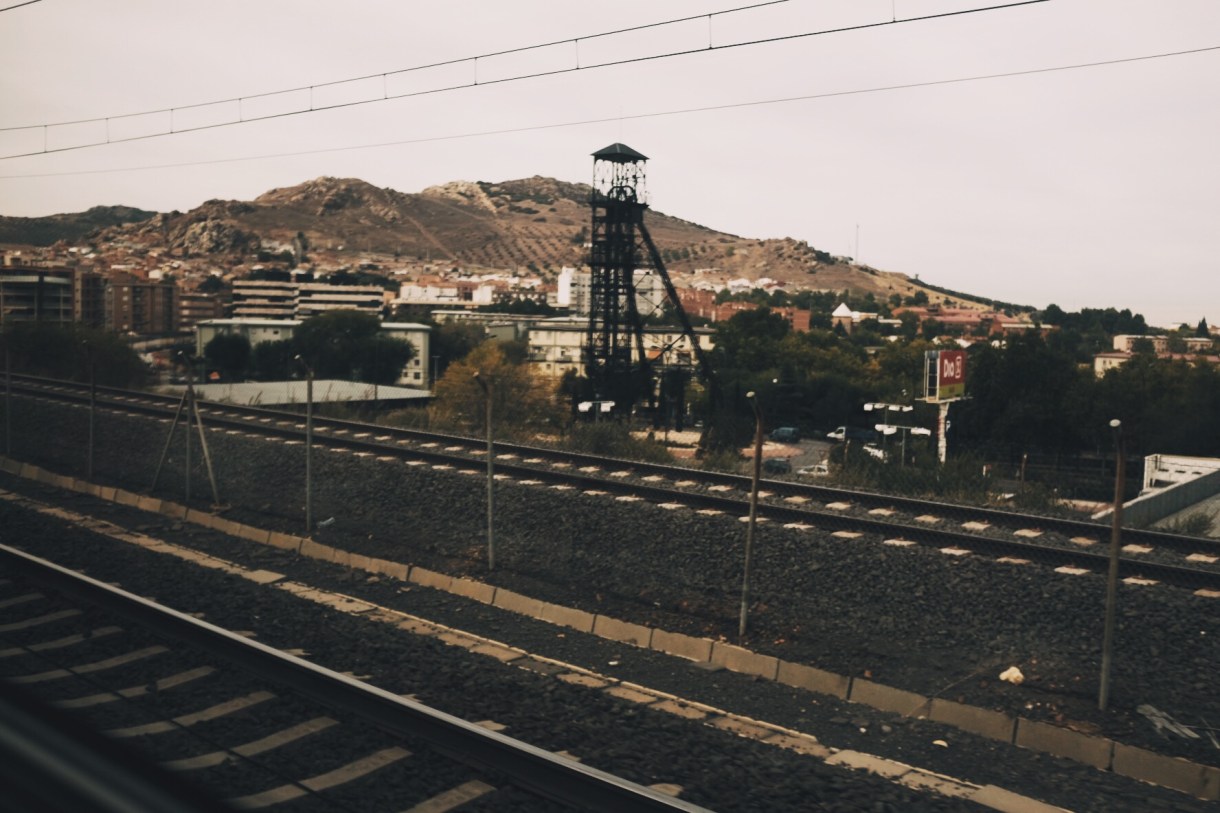 In Sintra we hit the Pena National Palace. I recommend a trip to see this Disney-esque palace and stick around to spend a day walking the grounds. Due to rain and falling trees, a lot was closed for us but it looked amazing from above.
From there it's a quick cab to the beach town of Cascais.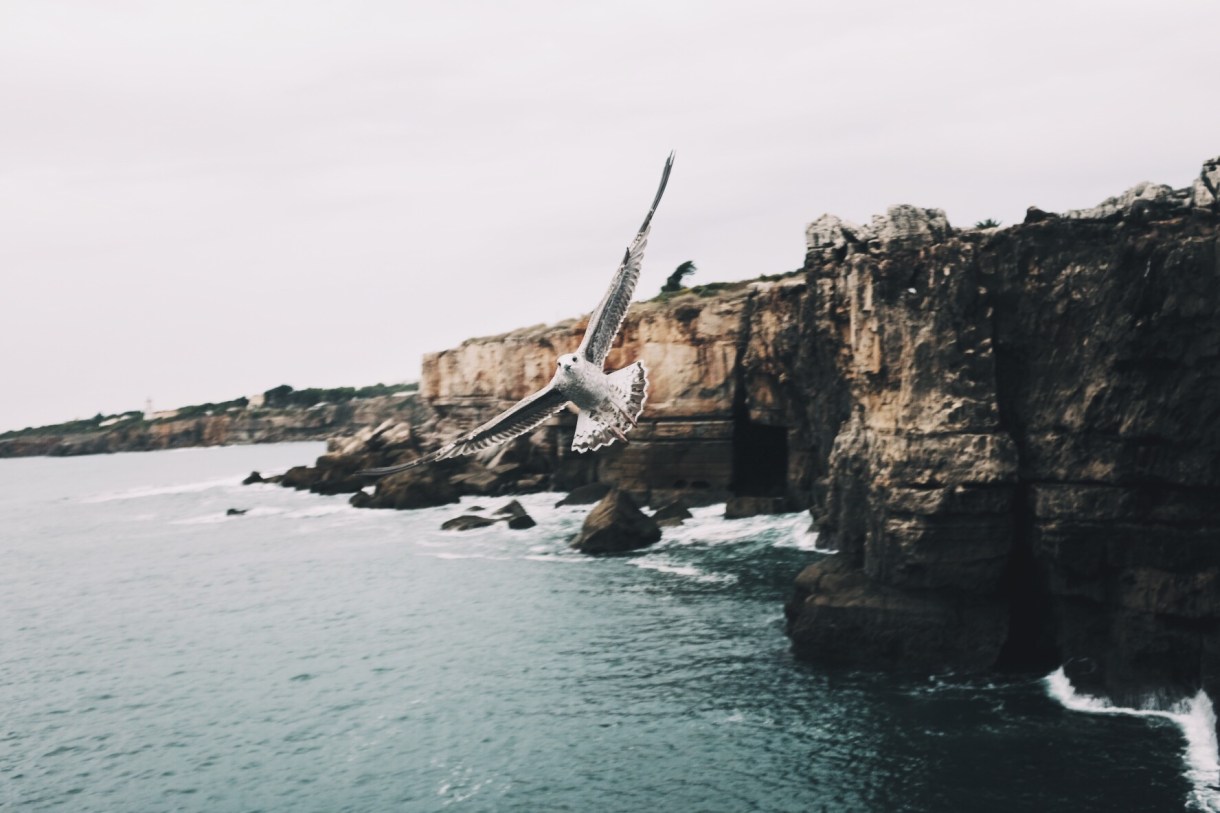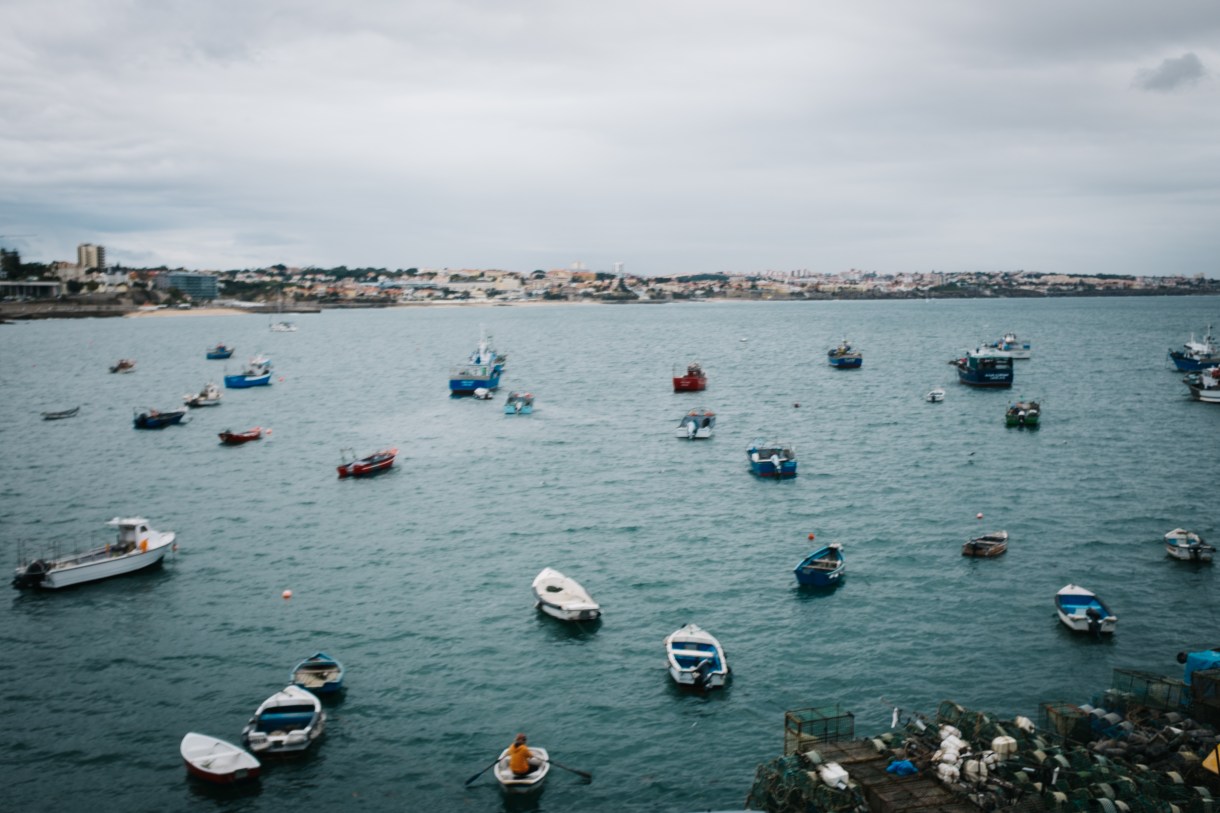 The next day we woke up early and drove to Seville, Spain.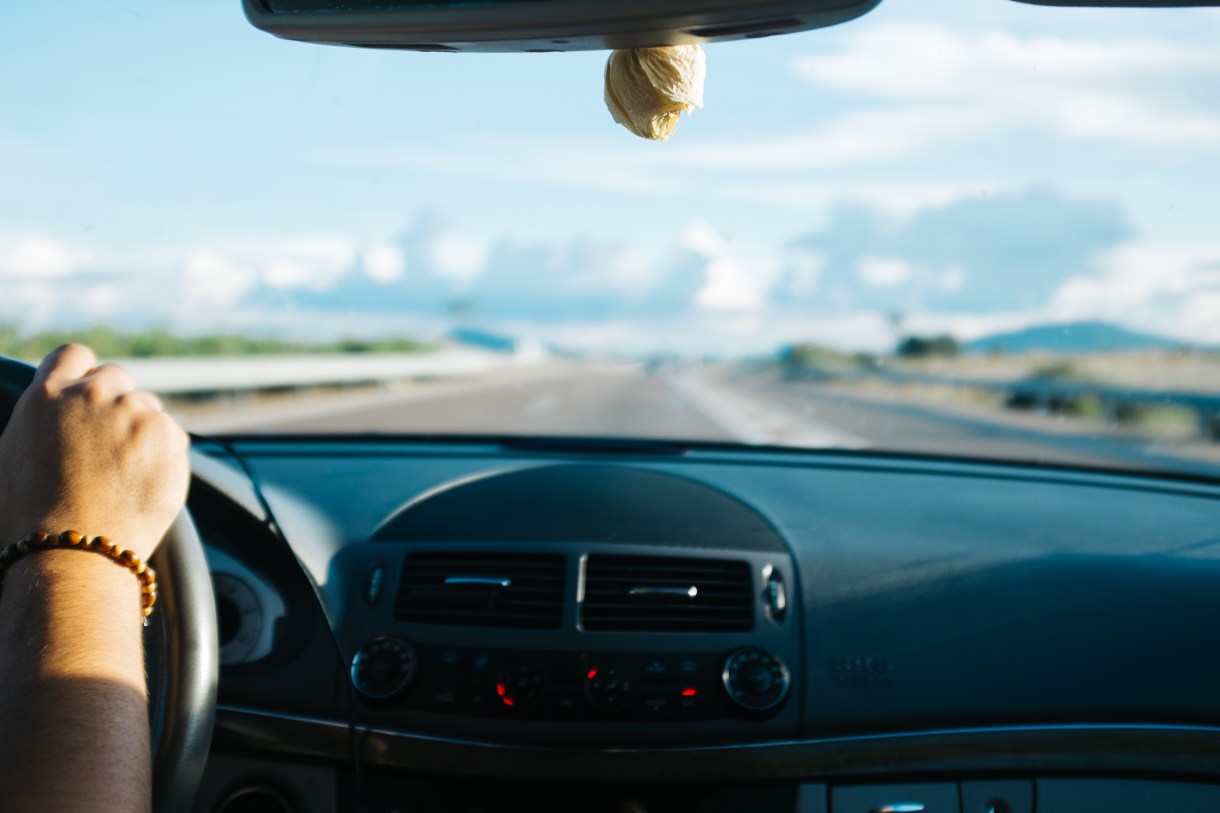 On the way, we stopped at the Medieval town Évora in Portugal
---
Seville, Spain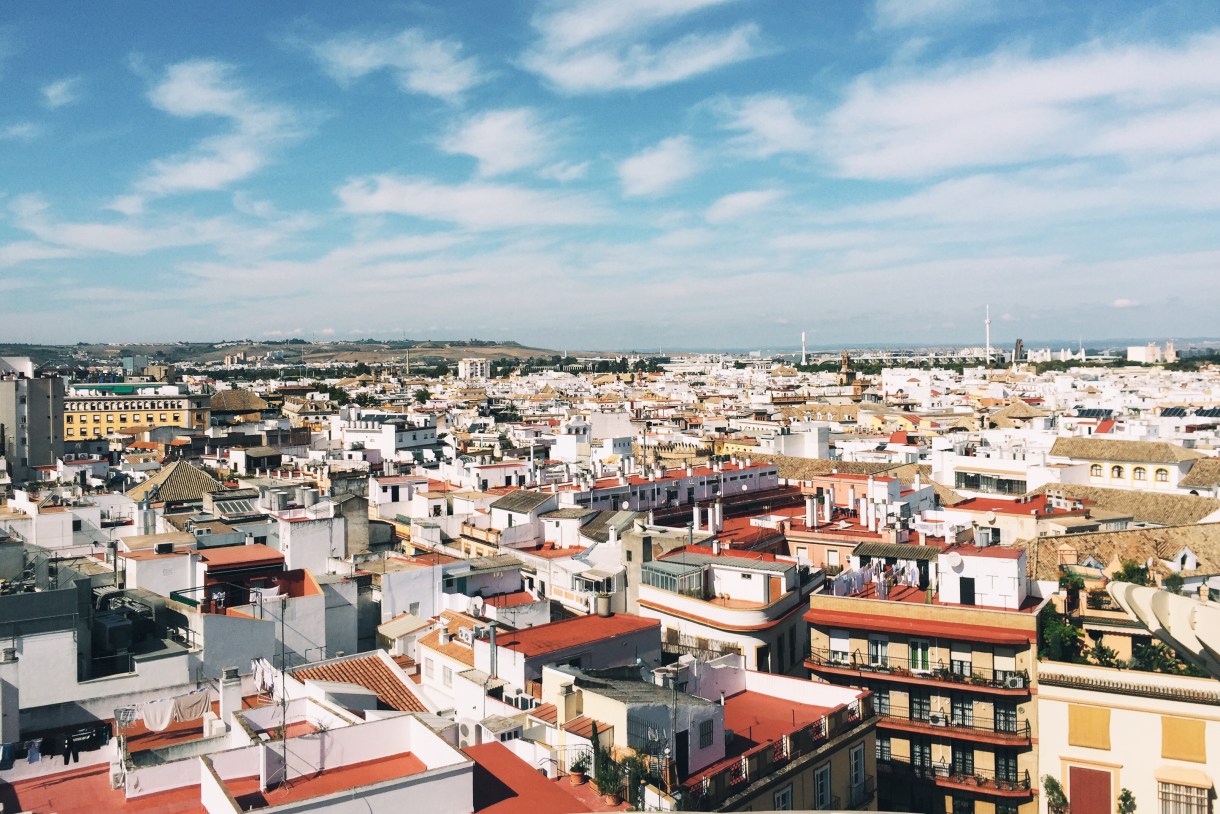 Places I ate that you should also eat at:
conTender – My favorite meal of the trip and also one of my favorite meals I've ever had – the menu changes daily thanks to their local and seasonal menu.
Tried several local tapas places off the beaten path, none are worth recommending. The highlight of those meals though was the table-side entertainment.
Also, the streets are extremely narrow and hard to navigate. It takes significantly longer to drive anywhere than to walk because the mayor has intentionally made the one-way system impossible to discourage cars.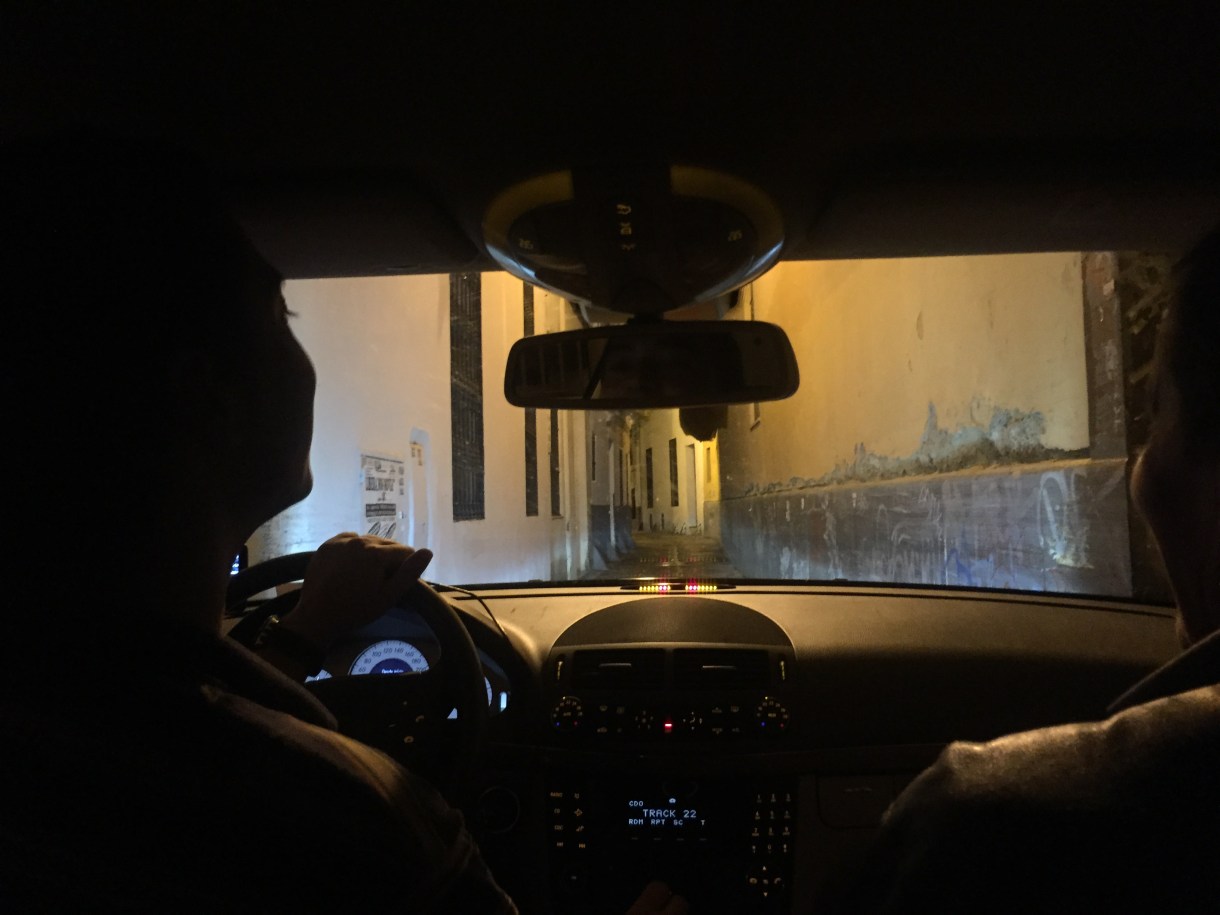 Hang out in the area below the Metropol Parasol and check out the shops and restaurants that are apart of a group called "Soho Benita" for some good shopping and fresh meals.
We went to a bathhouse called Aire (they also have a location in New York) for a massage, steam, and bath experience. You're sent to a hot tub on the roof and it's pretty great. I didn't take any photos inside but here's a selfie I grabbed of my mom and me on our way out:
On our final night we accidentally ended up in a fine dining setting with world renowned Opera singers. We're still not sure how or why but it was amazing.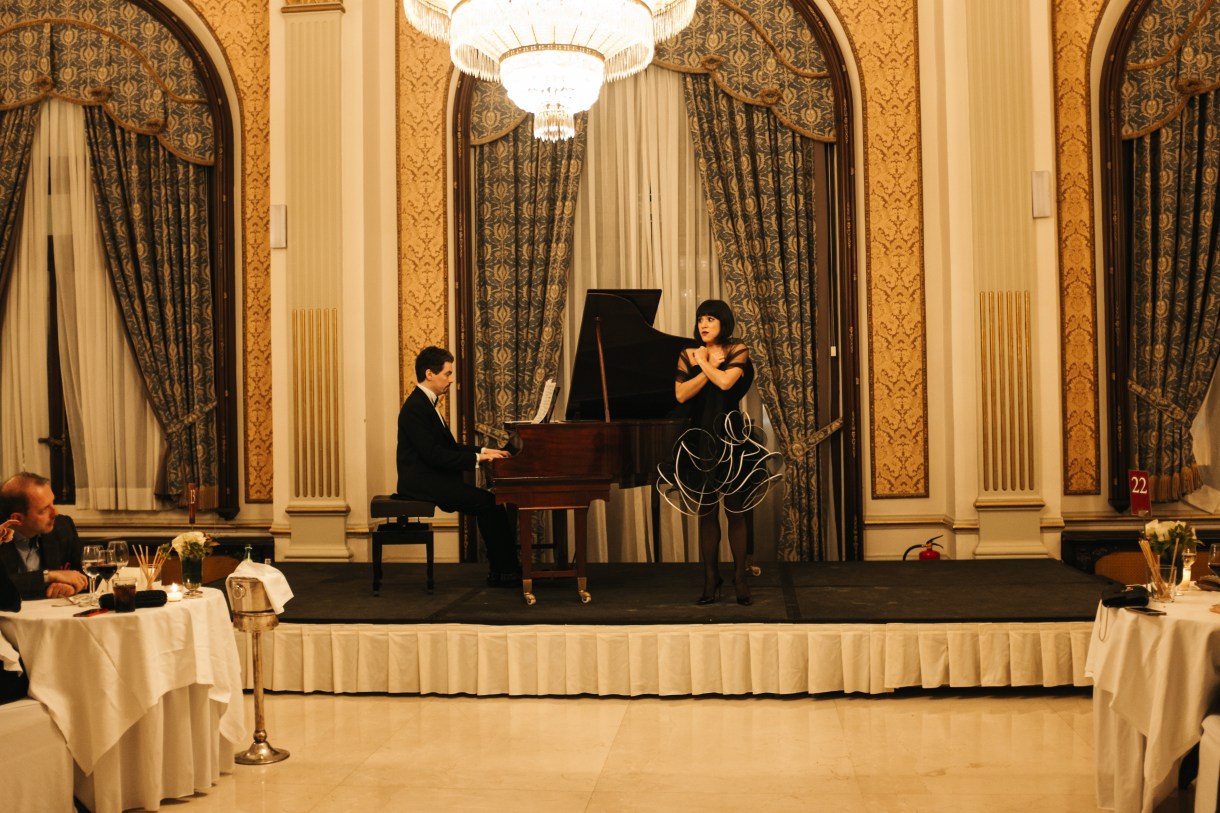 The next morning we hopped a train to Madrid.
---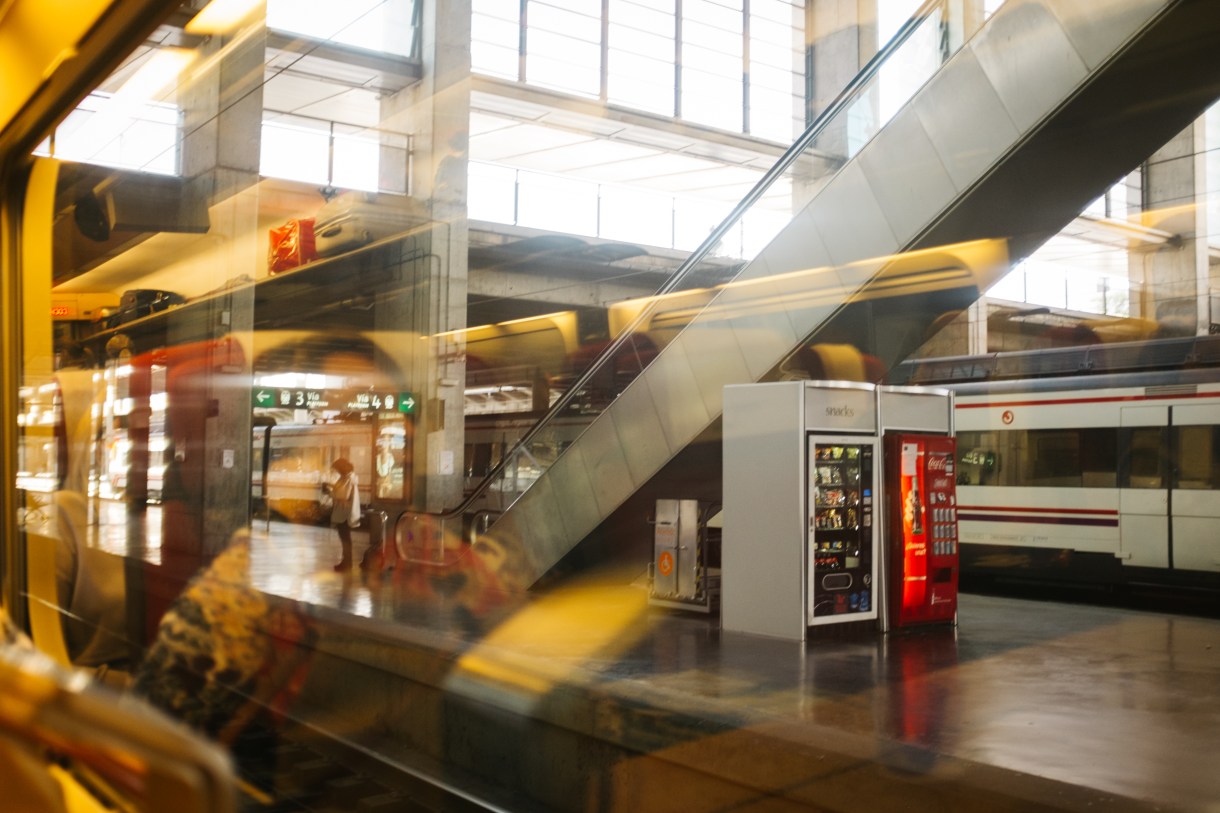 Madrid, Spain
This was a quick stop where we basically spent the night before catching a flight back to Paris so we couldn't hit any museums or fully explore.
The only place I ate but you should also eat here:
Bar Tomate – amazing, delicious, order everything. I'm very sad this restaurant is so far from me right now.
From the top of the Círculo de Bellas Artes, a view so nice we went twice
We headed back to Paris…
---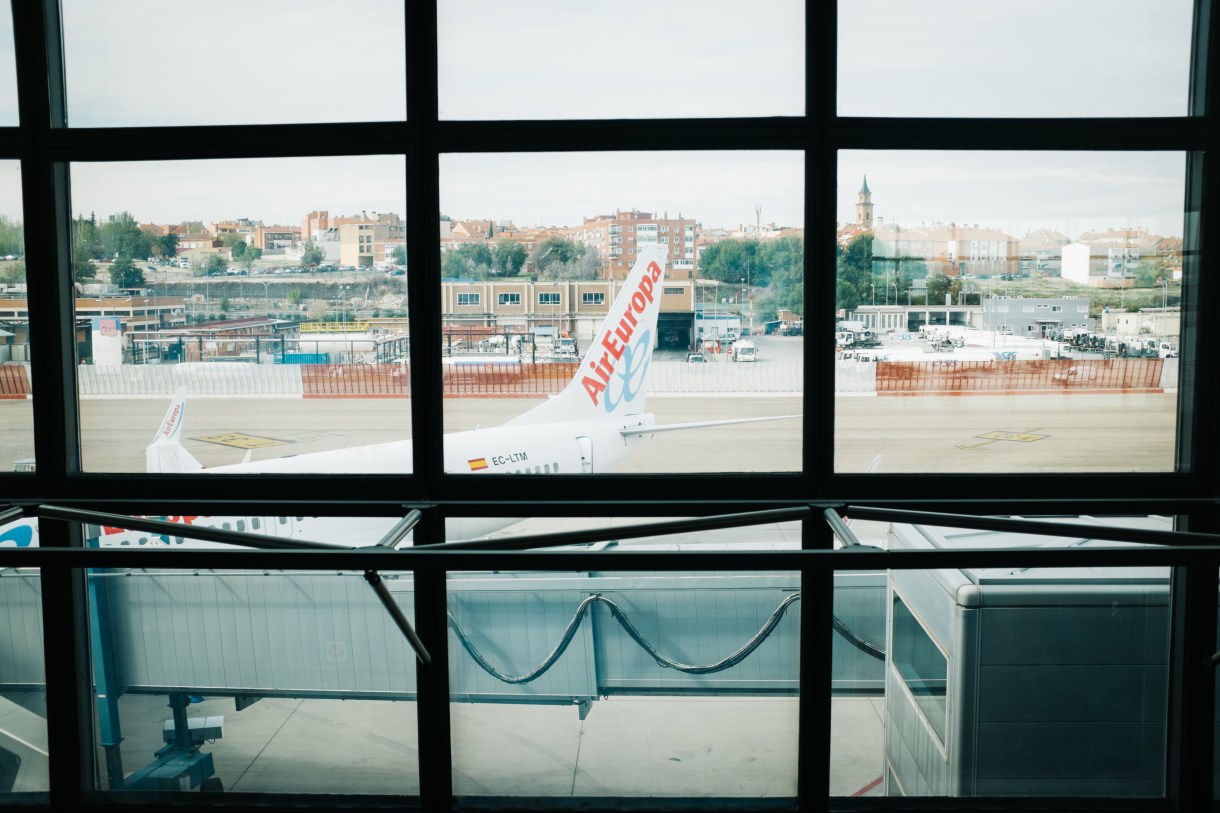 Paris, France pt. 2
Where I continued to eat all the pastries.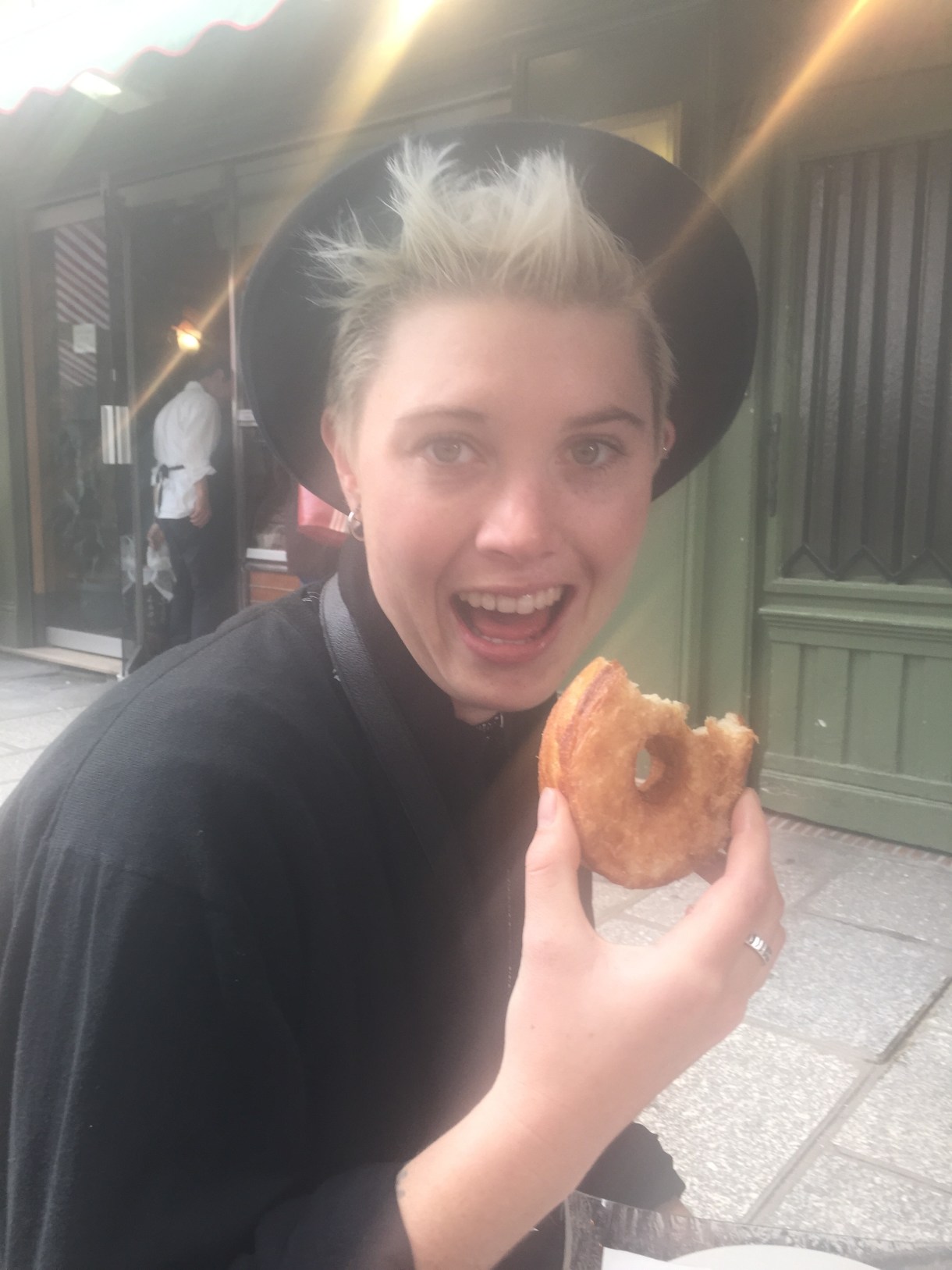 Found some locks.
Chilled by the Seine.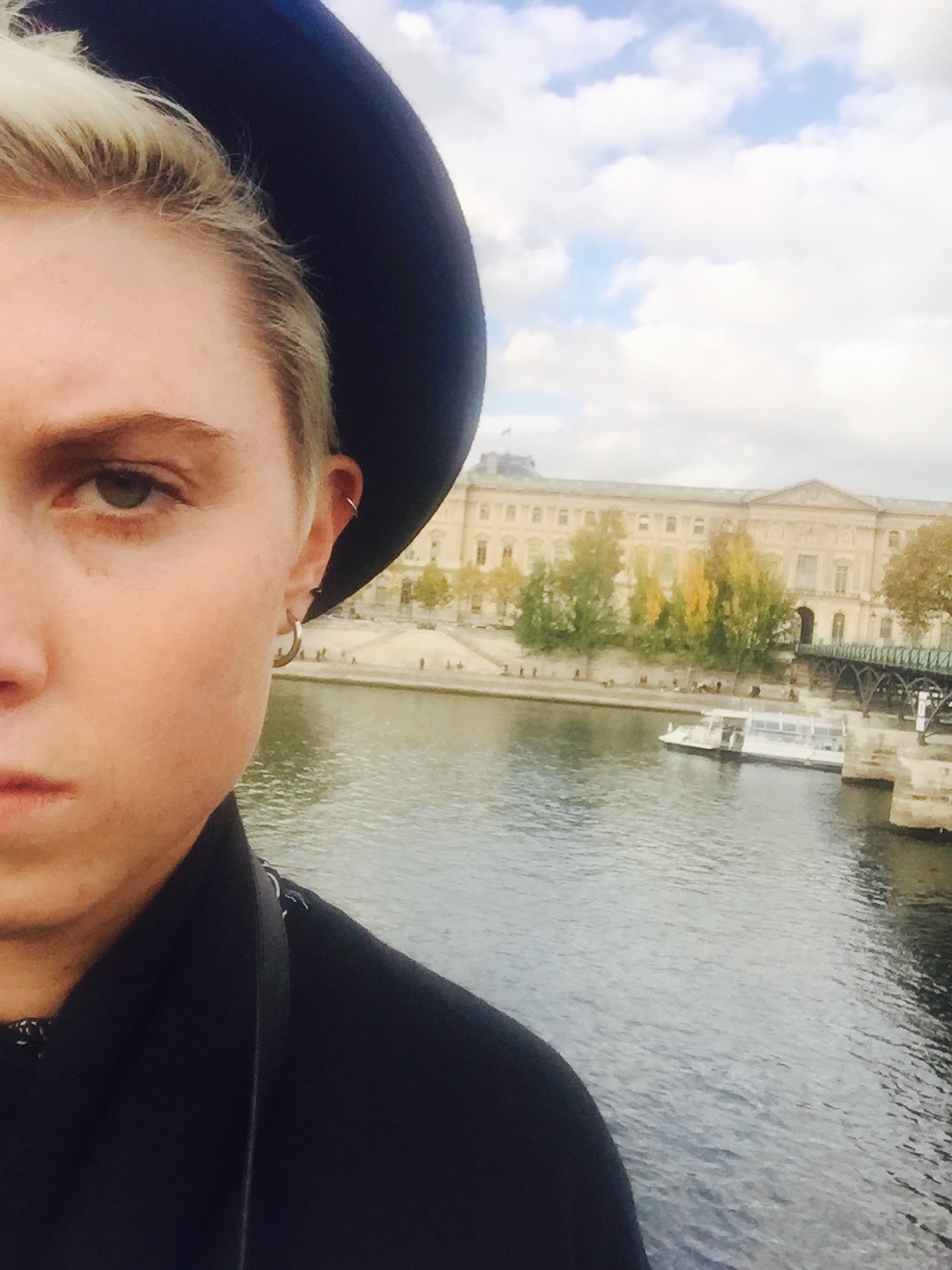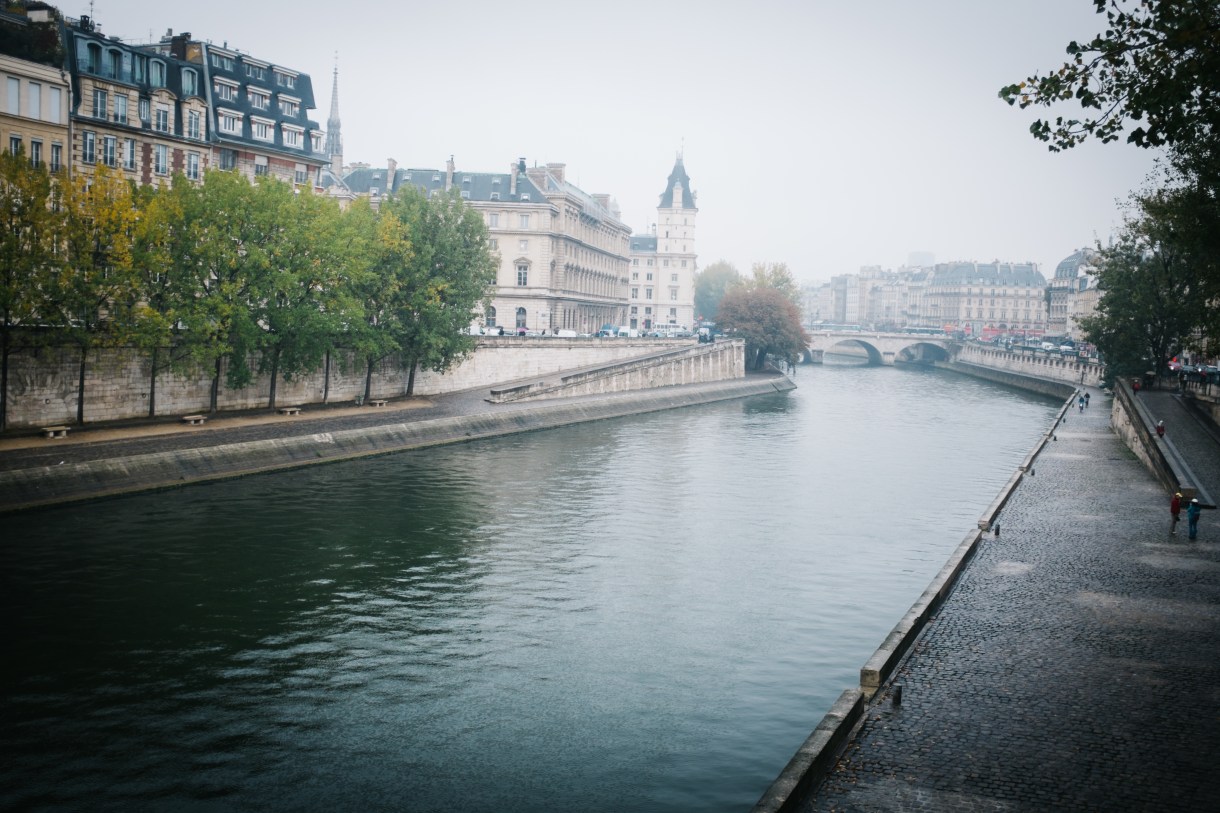 Checked out the Prostitution exhibit at the Musée d'Orsay.
And drank more coffee and ate more pastries.
Until next time, Europe.