---
As we glide on into the last month of 2018, it's time to collectively exhale and really feel what's shifted. The past twelve months have plunged us into the depths. While down there, we've seen our relationships from an entirely different angle. Many experienced major changes in their relationships — loss of partnership and stability, unclear transitions, and new relationships that show up like an earthquake, destabilizing existing patterns and reminding us that we don't get guarantees about the future. Our friendships have also shifted — some deepening, some cooling — in proportion to how well that friendship could handle the truth of how it operates. It's been a time of major relational learning and growth, upheaval and renewal. With the eclipses in Leo and Aquarius, the signs of personal and collective love, and with Venus retrograde this fall, 2018 has been like grad school for learning how to love each other (and ourselves) better. I'm not even going to get started on Jupiter, planet of "Let's do way more of this, wheeee!wp_postshanging out all year in Scorpio, sign of "Is that where it hurts? Let's explore that pain.wp_postsOften, beautiful new growth begins with deeply releasing what has ended.
So as we move into this final month of a majorly eventful year — as those of us in the Northern Hemisphere are facing the coldest, darkest days; as many of us prepare to spend time with our birth families, or acknowledge the pain of not spending time with our birth families — are there new challenges to brave? Any more major astrological growth opportunities headed our way? On that front, I've got good news and bad news.
The good news is this month doesn't bring any powerfully challenging or disruptive energy. We get to chill, inasmuch as we are able to. The bad news is: we get to chill. Which doesn't mean Netflix and chill, or any other distractions. Our job, really, is to feel things right now — as much as we can — without getting stuck in stories that block our capacity to imagine a better future. It's not an easy feat, but it's something I think we can all attempt. Imagine laugh-crying your way through the holidays and collapsing on your bed with a friend, cuddling or wrestling or processing (or rotating between all three). Imagine that whatever junk is coming up for you, or getting thrown at you, or getting pulled away from you, that you get to feel EXACTLY what you need to about it. And from that place of looking at what's really real right now, and what the last year has brought — all the grief, frustration, fear, pain, longing, confusion — it's time to raise a glass and toast to our shared capacity to hold all this and still face the future.
The key here, as Venus in Scorpio reminds us, is that we can't run from the darker parts of our connections to each other. And with Sun and Jupiter in Sagittarius, we're also ready to keep our eyes on the future — on those parts of our lives that are still undetermined, still possible, still an open horizon full of exciting opportunities. Can you hold these both right now? Can you let yourself feel what this year has done to your heart — trusting that on the other side of those feelings is a brand-new perspective?
Be extra sweet and gentle to yourselves and each other this month, dears. We are a precious crew, and queers all over the world are facing a lot right now. Let's hold a flame of hope and love for our siblings trying to migrate through Mexico, for those facing a new oppressive regime in Brazil, and for queers thriving in all the places where even surviving feels nearly impossible. 2019 will be carry a different energy than 2018. We don't yet know what's possible, but we can spend this month imagining what we'd like to see. Your first step, for now, is just to decide to stay present — with your feelings, with the future, with your loved ones, with all of us.
Good luck out there, sweeties! I'm available for readings all month, and I encourage you to reach out to me if you're facing what the holidays bring up around family, belonging, and love. Holler at me if you need some support.
I've also got a new astrological offering: Astrograms are custom portraits of your birth chart AND your relationships. They are an absolute obsession for me right now and I can't wait to make yours.
As always, for these horoscopes read your Venus and Moon signs first, followed by your Sun and rising. Use these for what they can give you, and discard anything you don't need.
---
Aries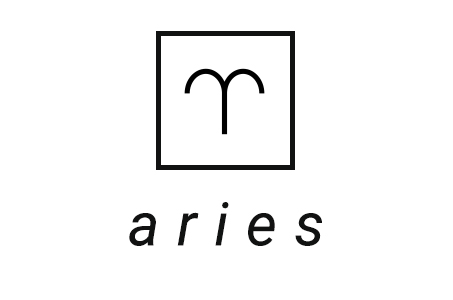 This year has been a LOT, honey. The changes have hit you on an extra deep level, and there's been a lot to both celebrate and mourn. You may still be in the midst of challenges, but take some calm moment this month to recognize what you've lived through. Life throws a lot at us, sometimes, but you know how to survive. What do you need to do, now, to move from surviving to thriving? And which new people in your life do you get to ask for help?
Feel and release: The loss. The trauma. The pain. The hardest things. The things you never wanted to happen. They've happened, and you're still here. Look around you. What remains? Who's holding you through this?
Find hope: As Earth of Foxes sings, "Beyond this mountain, there are other mountains and other mountains…wp_postsTrust in a bigger world, in the expansive unfolding of massive opportunities you can't yet see. You belong to that process.
---
Taurus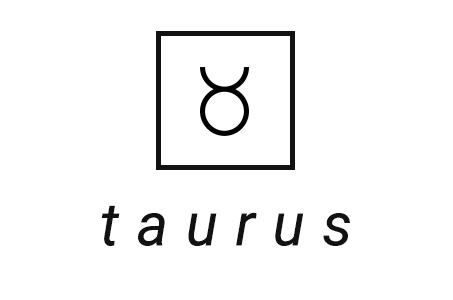 Oh darling, we all know you'd rather stay comfortable in an unsatisfying relationship for years than risk the uncertainty of change. Except that's not really true, is it? If it were, would you be thriving in the ways you are now? Something has deeply transformed in your life over the past year, and you are really stepping into unknown territory in the coming years. Welcome these changes by remembering that you're moving toward deeper intimacy, more intense pleasure, and a new shape that better fits the life you're trying to live.
Feel and release: There's been a deep pain around partnership for you this year — whether it's a recent loss or an older memory surfacing, you've needed to do some serious grieving. Have you completed that process yet? What would you need to do to finish it, so you can open up fully to what comes next?
Find hope: You sexuality is undergoing a dramatic shift this year — get curious about what that means for you. There's something exciting about letting yourself change in ways you hadn't dreamt of. What are you becoming?
---
Gemini
Oh, little whirlwind, now is a time for rest and focus. It's more comfortable for you to keep your energy whirling about in the realm of conversation, speculation and curiosity. It's much harder to drop down into your body and let yourself relax. Nevertheless, that is your assignment this month — and you don't have to do it alone! Partnerships, romantic or platonic, are on the menu for you right now. Let yourself commit to someone. Let yourself match their slower pace. Release anxieties about becoming a better version of yourself at all times. What if you could be deeply loved, as is?
Feel and release: Something about your body has been causing you major stress this year, and wherever you are in the process of healing and addressing it, take some time this month to release that stress. Everyone's body feels like an obstacle, sometimes. We're all just here temporarily, and our physical forms are subject to all kinds of changes in that time. Don't let dysphoria, illness, or injury block you from trusting you are lovable.
Find hope: There are people in your life who are choosing you. Are you letting yourself choose them? Are you letting yourself feel chosen? What could you be capable of if you said yes to these connections?
---
Cancer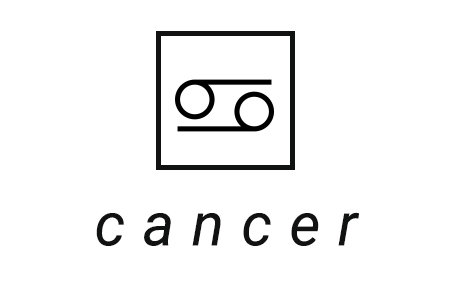 It's rough, wanting something (or someone) intensely. You're both blessed and cursed with the capacity to feel things deeply, so strong desire looms large in your psyche when you're feeling it. It can feel so big you can't pay attention to anything else. 2018 has really worked over your desire nature — the part of you that wants love, attention, romance, and all those sparkly, juicy sweet times. Whether you're feeling hella fulfilled or still deeply lacking on that front, there's something about being in the grips of desire that you need to release right now. There's a whole world of experiences that have been waiting for you to notice them. Begin with your body, with what helps you feel grounded, centered, and aware. Remember the subtler forms of pleasure and satisfaction that are available to you just by noticing and meeting your needs.
Feel and release: Romantic difficulties — the excitement and terror of new love and crushes, the dashed dreams of romances that have lost their spark. Desires for new growth and new life that hasn't yet taken form.
Find hope: You get to live in your body, and your body is always communicating with you. At any moment, you can choose to listen and collaborate. Keep choosing that. Keep tending to what enriches your connection between mind and body.
---
Leo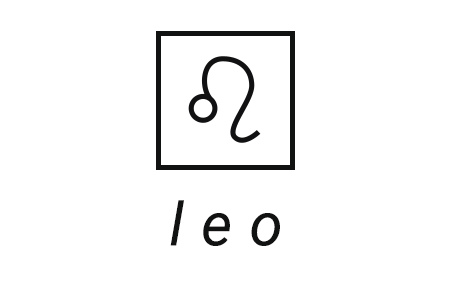 You've been on an upswing in the last few months, and this is the last month that your relationships may be feeling a little prickly. There's still a strong pull to go deep and uncover a lot of old wounds — especially about early family experiences — and figure out how those are affecting your current, adult intimacies. Luckily, though, that's not the whole story. 2019 is a year you're coming more into your strongest, boldest self and this month is bringing you plenty of opportunities for laughter, joy, and creative self-expression. Be the bright spot in the darkness you wish to see in this world.
Feel and release: Old family wounds have been a major theme for you this year, and while you may not ever really be done working through them, let yourself release the ones that you're ready to let go for now.
Find hope: Lucky you—you get to be yourself. Which means: you get to be a conduit for creativity, for joy, for laughter, for flirtation, for fierce and unapologetic love. Which means: you get to share all kinds of love with others. Let this be your sacred mission next year: to be a source of joy, love, and light.
---
Virgo

Now is a month to silence your internal chatter—especially when it takes the form of conversations with absent people. Start trusting that you can forget about your problematic parents or difficult partner for hours or even days at a time and that doesn't mean you've abandoned those connections. You don't have to be a round-the-clock problem-solving machine in all your relationships. The more you can release your urge to solve and fix your relationships, the more opportunities you'll find for deeply healing. It can be scary giving up control; who holds you when you let yourself relax? Are you letting yourself relax? Who do you want to hold you?
Feel and release: Who hasn't written you back? Whose last text was totally inscrutable? What kind of communication do you really want with your ex-partner, or ex-best friend, or difficult relative? All these stresses around communication are ripe for releasing right now. Trust in the flow, and in getting many chances to get it right.
Find hope: Your connection to home and family is a major source of healing right now—if that rings wrong to you, consider this your goal for 2019: to create more healing connections to home and family (chosen or otherwise). Right now, if you can't luxuriate in domestic tranquility, start imagining what steps you'd need to take to reach it.
---
Libra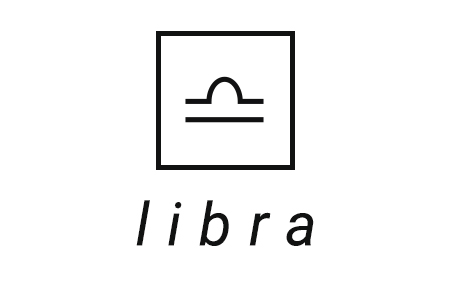 Where have you managed to hold onto stability in these destabilizing times? Where are you feeling anxiety or lack? Where is there bountiful love in your life right now, and where are you feeling unseen, unheld, unmet? This month asks you to begin where you are by loving yourself first. Whether you've got a partner or many or none and don't want any, this is a time for remembering to adore yourself the way you'd remember to take your medicine or show up to work on time. It's a hard assignment, but you do get reach out to friends when you're stuck.
Feel and release: Sometimes the things we most want to hold slip through our fingers. Sometimes we can't access the self-love we need to look in the mirror and adore every piece of our aging, changing bodies. Let yourself grieve what you couldn't hold and couldn't love this year.
Find hope: Your friends are going to help you out of whatever holes you fall into this month. Keep reaching out, keep letting tragedies become comedies when you hold them together. Keep celebrating everything you can.
---
Scorpio
Oh honey, don't get too stuck in the shadows right now. This has been a grueling year, especially for you, but what you've been doing has been magical. You've already released so much. You've already summoned so much courage. Don't stop yet. Whatever you need to do this month to make peace with relationships that have changed — and parts of yourself that have deeply transformed — do it now. Make room for the future. And welcome your new life with some decadent self-love.
Feel and release: This year has been an initiation for you—a part of yourself has died and another part has been born. Let yourself fully grieve what has ended—parts of your life you wish had lasted longer, relationships that no longer serve your needs. And then feel the relief and excitement of no longer carrying dead weight.
Find hope: Now is when you get to stabilize. Nourishment is the key word: feed your body and your spirit well. Luxuriate. Let pleasure soothe you back to life.
---
Sagittarius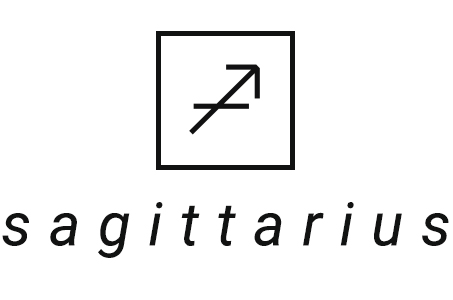 You are on fire right now — does it feel good? Is it a little scary? You're growing into such a full and brilliant and expanded version of yourself that it's good to remind yourself of a few things: You get to take up space. A lot of space. Getting stronger doesn't mean you have to be alone. You'll meet others on the path who have been waiting for you to be ready. You are ready now, and this year will help you blossom in all kinds of new ways. Stay grounded, keep eating protein, keep an eye on the practical logistics of it all, but trust that the direction you're headed is the right one.
Feel and release: All the confusion and murkiness from the past year. Not knowing the way forward. Not trusting your perception. Wondering what is real and what can last.
Find hope: You get to be your own hero this coming year. You're stepping into the kind of strength and capacity you've been dreaming of for a long time.
---
Capricorn
Repeat after me, my stoic darlings: Isolation isn't the answer. It's not. I know you're tough AF. Everyone knows what you can do when you're really invested in a project or a relationship. That isn't in question. What's coming up for you right now is what to do about the grief you feel for things you can't control — relationships and friendships that have failed, entire communities that are fractured or spread too thin. There's a lot you can't control that can be hard to look at — you'd much rather be given a task to complete. Right now, your challenge is to feel what's coming up and know that you don't need to fix it. And as much as possible, do this with some trusted friends.
Feel and release: Something about your larger communities has been hurting for you lately, and it's time to really mourn what's changed this year. Don't isolate as you do this, but recognize that the terrain has shifted.
Find hope: Hope is a concept you often feel suspicious about. Don't give yourself any false hope right now that's not going to feed you. Instead, practice remembering that you are connected in ways you don't always get to see. This could align with a spiritual practice, but it could also just mean that you are literally connected to your friends even when you're far away from each other. There is a web holding you. Let yourself breathe into it and be held.
---
Aquarius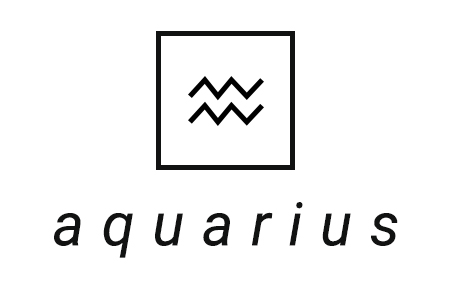 You're always facing a dilemma about how big you can dream — on the one hand, you want to help create that beautiful new world that you can envision and many can't. On the other hand, you've got a keen sense of what actually works and what doesn't, and it can be easy to give up on the less-than-visionary world around you. This is a month for tending to the parts of yourself that have been doing what you need to rather than dreaming of the life you really want. Make peace with reality and its limitations; but understand that reality is also a lot stranger than it seems. You know that better than anyone else — trust that part of you that knows how to get into interesting kinds of trouble!
Feel and release: Everything that's been hard about being an adult this year: putting on a brave face, needing to do the thing no matter how you feel, assumptions people make about you and what you know or feel or want.
Find hope: Explore the kind of idealism that you may have hidden away from yourself like your embarrassing teenage CD collection. There's something asking you to believe in it again.
---
Pisces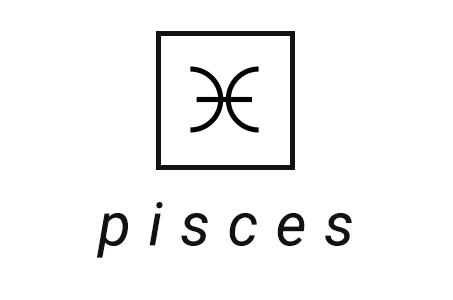 Your primary assignment this month, sweet Pisces, is to acknowledge that your sensitivity is your super power. That means not shaming yourself or letting others shame you for what you feel, what you intuit, and what kinds of buffering you need at times between you and the prickly world. This is a month for diving deep into the healing waters of your own inner world, and inviting in only the people who know how to share that sweet sanctuary without littering. Which is to say: if your loved ones can't clean up their own messes, they don't get a lot of your time right now. You've got some important work to do right now and it all starts with the letter R: release, restore, regenerate, replenish, refuse (any ish that isn't yours).
Feel and release: Desire for adventure, for newness, and all the risks that entails. Ways your heart has been broken by the need for adventure.
Find hope: You are becoming so hella powerful right now. Trust what you know; trust you'll be able to make a big impact where you need to.