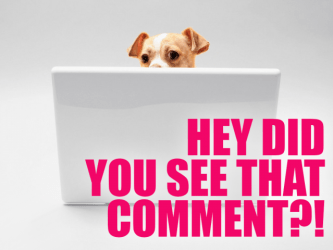 This week I joined a gym. Well, I sort of joined a gym. I gave a guy I don't know some money and, in exchange, I get to meet him and some other strangers once a week at what is essentially a storage unit filled with ropes and heavy things. Tomorrow is my first day. It'll be fine. I'm sure it'll be fine. It sounds nothing like the beginning of a horror novel. Not at all.
This week was way more than fine on Autostraddle dot com.
Heather finally played Assassin's Creed: Syndicate and has lots of very valid feelings about it.
Kayla made a romantic comedy. Kayla. made. a. romantic. comedy. You'll be as entertained as you are impressed.
If you are even a little bit of a geek — and I bet you are — and if you like to enjoy hot beverages daily or on occasion — and I bet you do — Ali has essentially answered all the dreams you'll ever have ever with nerd mugs.
Isabel Googled even more things for you. This is the last installment of the series, but you can always go back to the beginning and start over. These pieces are timeless, really.
TomboyX generously donated a campership, but you have to apply by the end of TODAY!
Erin took a look at The Queer Hands of Autostraddle, which I'm convinced would make a great calendar for 2017; assuming there's no zombie apocalypse, of course.
Also soccer is so gay. Or at least it is when these ladies are playing it.
And Comments!
---
On No Filter: Samira Wiley's Birthday Smile Melts Your Heart:
The Dream Lover Award to The619:
The I'll Be Queer Award to queer girl:

On A+ Inbox LIVE! #5: It Was a Wild Summer:
The Megan Award for Human Being Excellence to Amanda ling:

On Let Me Google That For You, Pt. 4:
The Best Typo Award to Z as in Zee, not Zed: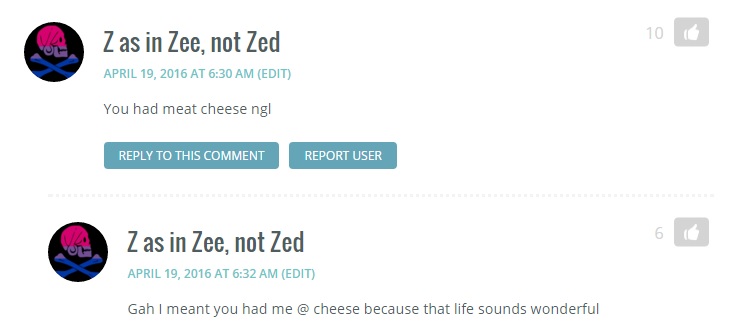 On Our Hands, Ourselves: A Deeply Unscientific Investigation of Identity:
The Welp Award to Thesaria:

On Helping You Help Yourself #25:
The Baby Steps Award to amidola:

The Bea Arthur Genius Grant Award to Carmen SanDiego:
---
See a clever, hilarious or thought provoking comment around this website-ship? Email it to me at: bren [at] autostraddle [dot] com!