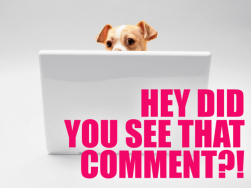 Hi loves! Did you have a good week? Did you remember to take your meds and drink plenty of water? THIS WAS A GREAT WEEK FOR COMMENTS, Y'ALL.
This week, Riese's dog Tinkerbell came to life!
Creatrix Tiara has got some fantastic advice for when you want to be more than just friends with your roomie and don't know where to start!
Vanessa walked nearly 500 miles on the Pacific Crest Trail! Here's why she stopped there.
Erin's been watching movies again!
My exes are all Tagalongs, don't @ me: Which Girl Scout Cookie Is Your Ex-Girlfriend?
And then there were your comments!
---
On Straight People Watch: Winter 2K18:
The Hocus Pocus Award to Heron:

And the 2 Shea Award to Shea and Shea: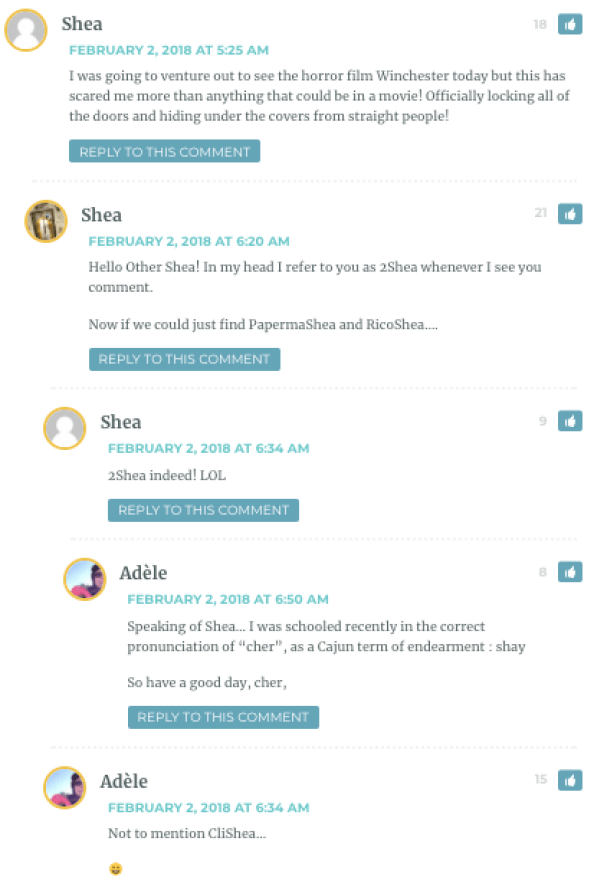 On BREAKING: Lesbian Cult Classic Stuffed Dog Tinkerbell Comes To Life:
The Project Runway Award to Sally and Carmen SanDiego: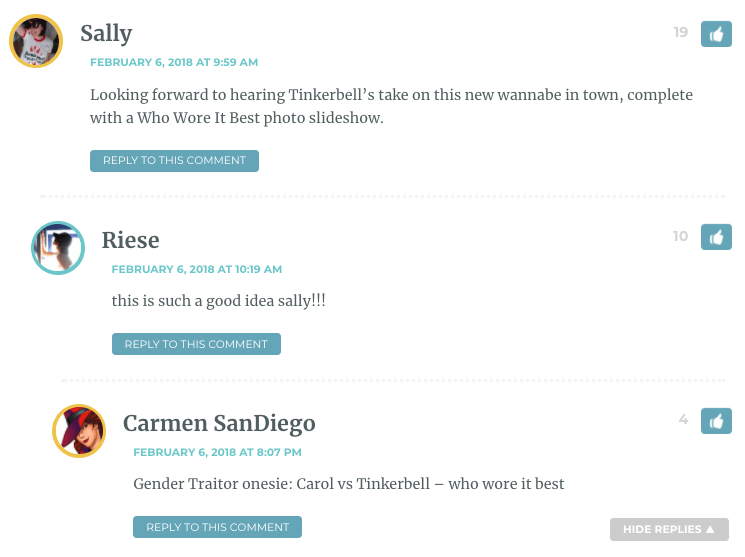 The This Hand Is Your Hand Award to Snaelle:

On 30 Search Terms That Led People to Autostraddle on Tuesday, February 6, 2018:
The Leshbian Award to Kristana: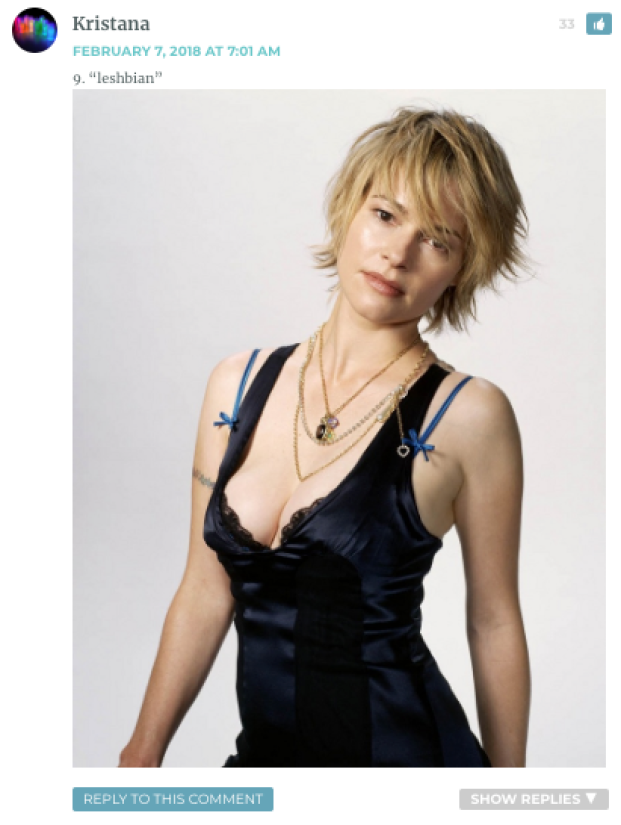 And the Good News! Award to hihello and Al:
On I Watched Lesbian Classic "The Incredibly True Adventure of Two Girls in Lovewp_postsand Confirmed That Life Is Suffering:
The Number One Dad Award to ExceptForBunnies:
On Which Girl Scout Cookie Is Your Ex-Girlfriend?
The Trin(ity) Mint Award to Kristana:
And the Five Finger Discount Award to Lauren:

---
See a funny or amazing comment that needs to be here? E-mail me at queergirlblogs [at] gmail [dot] com!