Welcome back to Straight People Watch, the greatest show on earth! If you're joining us for the first time, this is we where brief ourselves here at Gay HQ on the most recent heterosexual agenda, so do check in with our 2K17 summer and fall editions, as they will prepare you for the wreckage that lies ahead!
The holidays have come and gone, but straight people? Oh, they're still here. More than ever. Let's take a look.
---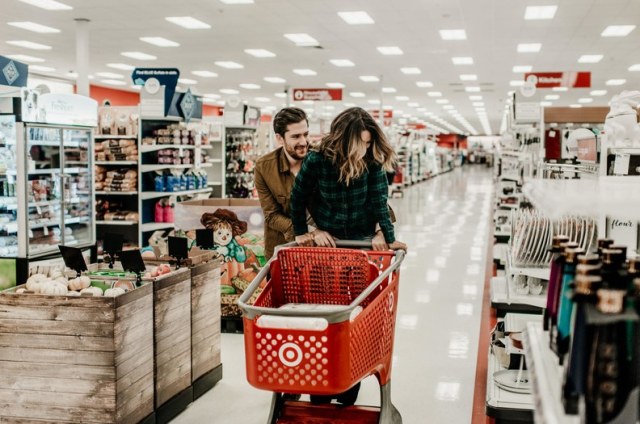 Imagine being able to take the right to marry for granted to the extent that you go to the retail chain store Target to commemorate your special moment with pictures that you will theoretically show people for the rest of your lives, and also considering that "nailing it." I get it; straight women would go to battle for Target. Straight women would sooner die than loosen their death grips on the bullseye. But I'm begging you not to do this. Please stick to the train tracks and the lakes that you're used to.
---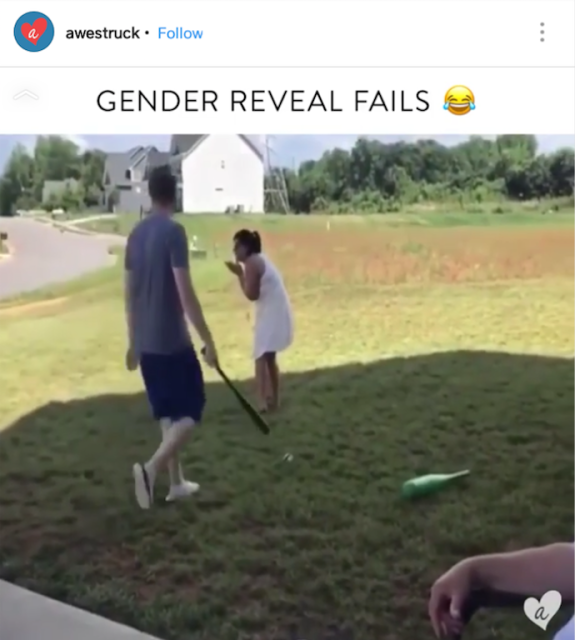 Quick Q: why is A BAT involved in any activity concerning a pregnant woman? Hello? Why are you swinging a bat at or around your wife? Answer me, Mike!
---
Straight people have essentially been given carte blanche to discriminate against queer people with impunity by a man and an administration who legit wrote "LGBTs" in sharpie on a rainbow flag and they are suddenly uncomfortable with us? We are truly living in hell. This is hell! Y'all, this is it. "I don't steal or cheat or lie because I don't want to go to hell!" Too late! It is here and now! You fucked up in some other life!
---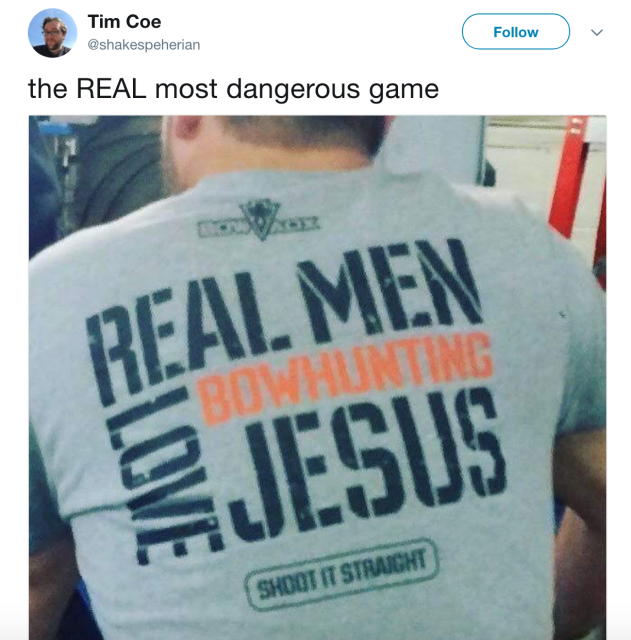 Okay, there is no way to read this other than "Real men love: bowhunting Jesus," right? Like, that's what it says? As much as "Real men love: bowhunting Jesus" doesn't make sense, "Real men bowhunting: Love, Jesus" SUPER does not make sense. Wait. "Real men: Love, Bowhunting Jesus." That's it. Shoot it straight.
---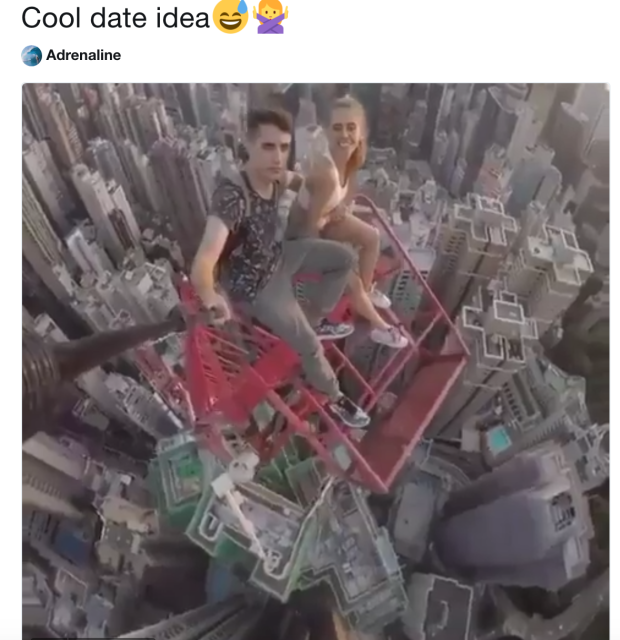 Only straight people seek out the kind adrenaline that is awarded by taking a crowbar to death's door. We're good on that just generally being out in the world. Good for them, though!
---

It's really not essential, and I don't trust you. Not only do you want people to come to your wedding, come to your wedding with a present, and come to your engagement party, you want people to come to your engagement party with a present. All of this before you ask people to come to your baby shower, and also come to your baby shower with a present. Very cool and normal, basically I get it and agree!
---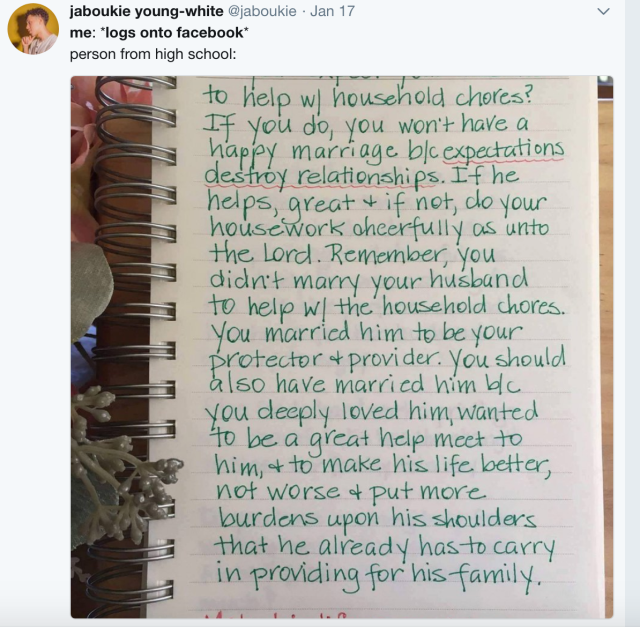 DON'T expect your HUSBAND to do ANYTHING related to being a functioning ADULT otherwise he might feel BAD or even SAD sometimes and you are his MOM and should WANT to help him be the BIGGEST boy he can be!
---

Y'all have to give The Notebook up. It's been damn 15 years.
---
Just drink the beer.
---

Things: THEY'RE LOOKIN' UP.
---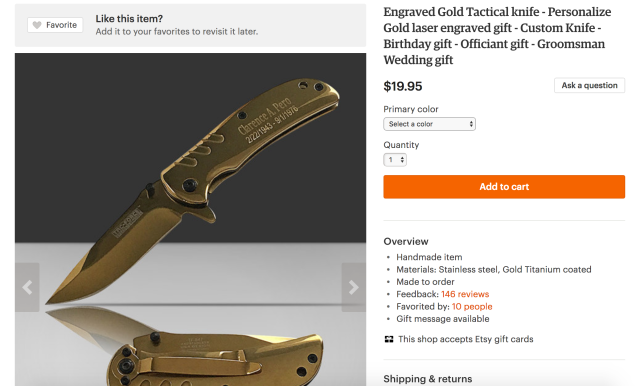 CALM DOWN. BOWHUNTING JESUS CHRIST IT'S A PARTY NOT A SPECIAL OPS FOREST MISSION. IT'S OKAY TO BE SENTIMENTAL. GET YOUR GROOMSMAN A REGULAR GIFT, A NOTE EVEN. WE KNOW YOU'RE NOT GAY.
---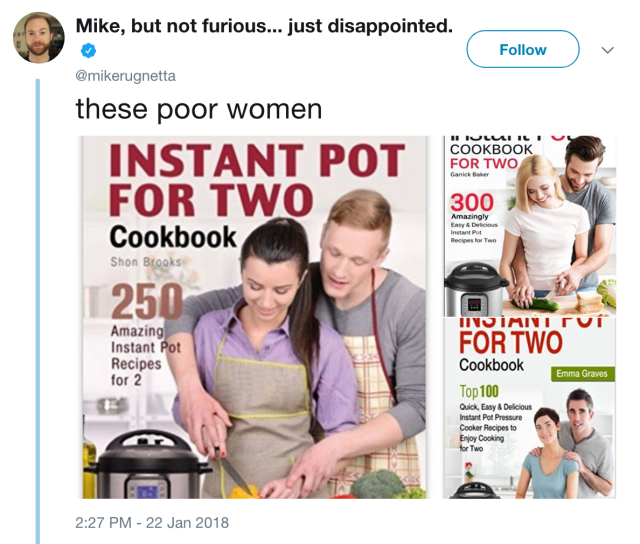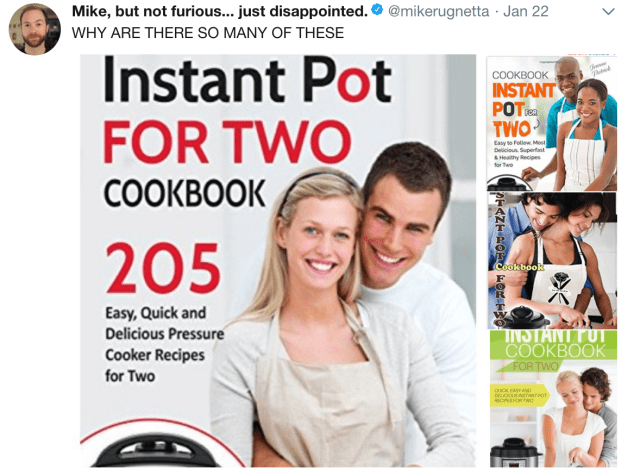 Ummm, sweaty, we've covered this and if you're such an amazing girlfriend why are you letting him help you cook/hold the knife while you're just trying to cut some goddamn vegetables?
---
You know who I love? The future father of my children.
---
For only 6 pounds, you too can gender your USB PORT?????
---
Sure, yes, it's hilarious that you could have a gay baby. Congrats. (not)
---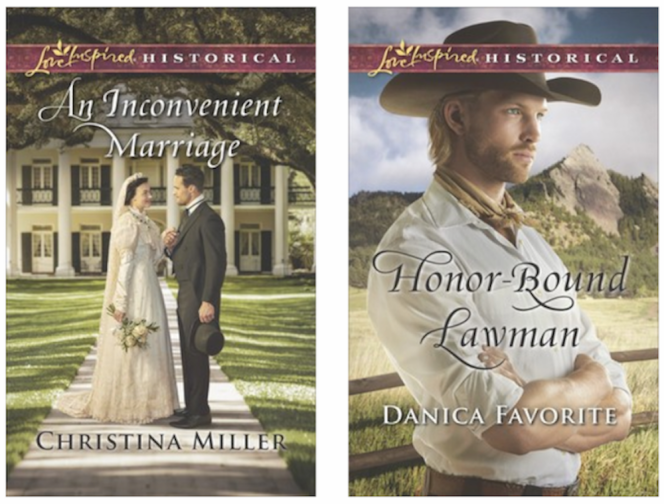 Why dream about true love when you could read about… conditional marriage.