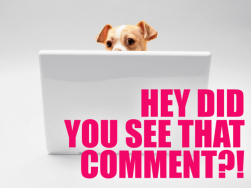 Hi, pals! I'm back from A-Camp, and in the spirit of Camp, and the general spirit of Autostraddle, I'm about to have some feelings.
We – commenters, writers, all of us who make up this big crazy experience – say this thing sometimes around the site. We say "I love you." We say it to people we've met, and we say it to people we've never met "in real life." And today, I just want you to know that it's true. I do love you.
I met some of you at the base of a mountain this past week, and…I just love you. I do. I love the glitter warriors, and I love the dapper diners, and I love the sweet, sweet people at the pool, in their bikinis, and their binders, and the people just in their bottoms. I love your laughter and your vulnerability and all of the things you do to tell the rest of us that we're wanted in these spaces.
It's cliché to say "generosity of spirit," but the true open-heartedness with which so many of us met this last week, and with which so many of us meet every week on this place on the internet, rips my heart open and rebuilds it, constantly. The ways you celebrate yourselves and each other – the care and compassion you've given me teaches me something about having compassion for myself.
I think you're beautiful, and perfect, and shiny, and brave, and I just love you so fucking much.
So! This week, Brittney reminded us to practice self-care.
Dr. Arizona Robbins worked her last day at Seattle Grace Seattle Grace Mercy West Grey Sloan Memorial Hospital.
Trying to make friends as an adult? Molly's got ya!
Super Late Bloomer looks so, so good!
More good news for Twenty Gay-Teen: Federal Judge Sides With Gavin Grimm in History-Making Ruling for Transgender Rights!
Listen, I did not know this was relevant to my interests, but it WAS.
And then there were your comments!
---
On Monday Roundtable: Queer Culture We Just Can't Get Into:
The They Will Come Award to hihello:

On Sunday Funday Is Getting A Lesbian President:
The Couple Confusion Award to kay:
On Also.Also.Also: Lea DeLaria and Cameron Esposito Want to Teach You How to Fist and More New Week News:
The Way, The Truth and The Light Award to Natalie and Linnea: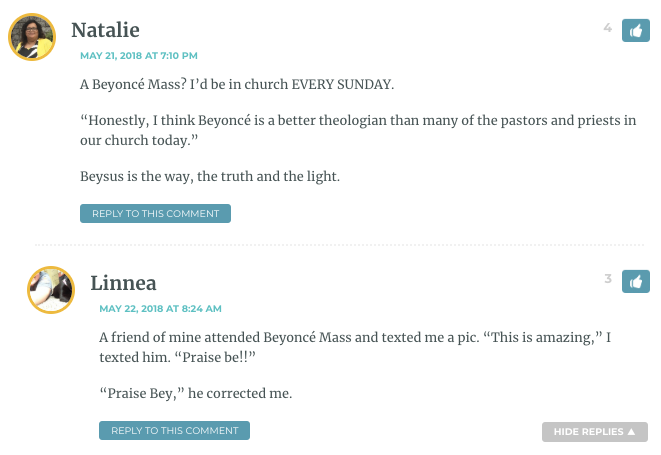 On 9 Books That Got Us Through Breakups, We'll Just Leave Them Right Here For You:
The Distinguished Author Award to Denise:

On Goodbye Arizona Robbins, Television's Longest-Running Lesbian Character:
The Custom URL Award to Beth:

And on A-Camp X Was a Huge Success and We'd Like to Have Some Feelings About It Together:
The Even Stevens Award to CJ and Dani Z:


The Casualty Award to Amanda:
And the Green Bud Award to Donna M:

---
See a funny or amazing comment that needs to be here? E-mail me at queergirlblogs [at] gmail [dot] com!