Last week, we said goodbye to a legend. We were warned it was coming, but it hurt all the same. Arizona Robbins left Grey's Anatomy. I wrote a full review of her beautiful last episode immediately after it aired, but losing a character like Arizona is also deserving of long term reflection.
Arizona first rolled in on her wheelie sneakers and into our hearts halfway through season five, and by clocking in 228 episodes of Grey's Anatomy, she became  the longest running lesbian character in television history. In fact, she leaves every other lesbian on TV far in her dust.
Being lucky enough to have her on our screen every Thursday for nine seasons, being lulled into the normalcy of her presence, also sometimes means losing track of how groundbreaking it is to have an out and proud lesbian on television for 228 hours. That statistic becomes even more impactful when looked at in context: broadening our scope to at all queer women on television, Arizona's record is only (barely) beaten by her ex-wife Callie Torres. The Latina bisexual badass and orthopedic surgeon graced our screens for 240 episodes. Together their romantic pairing, dubbed by the fans as "Calzona,wp_postsaired for 133 episodes — counting from their first kiss through their divorce. That makes them the longest running same sex couple in network TV. At the peak of their love story, over 12 million viewers turned in weekly.
It's about more than the numbers. Arizona Robbins radiated energy and warmth when she was on the screen. She was sunshine and dimples. We watched Callie's coming out journey unfold over the years, but Arizona arrived to us already sure of herself. In her own words, she was "super gay, the gayest of gays, LESBIANIC.wp_postsWhen she was staring at that poster of Cindy Crawford on her teenage bedroom wall, she wasn't just looking at her mole, if you know what she means — and I think you do. Who else got to say lines like that on the most watched night of television?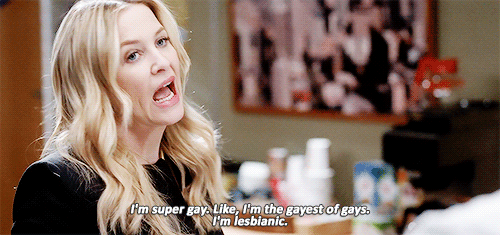 Seeing a woman so carefree, effervescent, and matter of fact about their sexuality on television is still a breath of fresh air. It's hard to find that kind of confidence in your every day life, especially sometimes for queer women who are still battling for full recognition from the world around us. Arizona was written to be the light tower in our choppy waters; it's only fitting that she called herself "a good man in the storm."
A good man in the storm — that's what Arizona told Callie's father the day she stood up to him. He was struggling with Callie's late in life coming out. He was being cruel and quoting the Bible and doing so of the many things that our loved ones do because they are scared to open their minds and love us anyway. Arizona met him in the gallery of an OR room.
She didn't raise her voice. She just looked out the window and unraveled her truth, "Most people think I was named after the state, but that's not true — I was named after a battleship, the USS Arizona. I was raised to be a good man in the storm. Raised to love my country, love my family, and protect the things I love."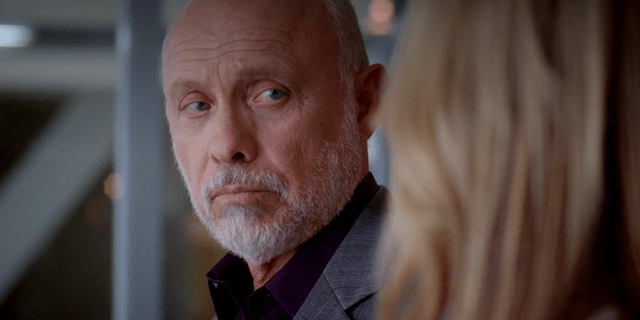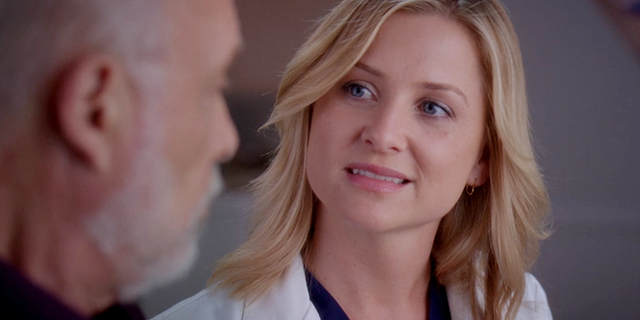 Few queer people television history have loved as openly or as fiercely as Arizona. She was earnest. Not just about her love with Callie, though their story was epic. Not just the many, many romantic trysts she had around the hospital — ranging from the comedic (Noelle who wasn't even gay before she met Arizona, but oooh she was that night. Twice.), to the disastrous (Leah Murphy), to the passionate (Carina DeLuca, Dr. Orgasm!). Arizona loved her friends. She loved her work and children. She loved her daughter, perhaps most of all. And she fought like hell for those things. When the time came, she turned her world upside down for Sofia. She protected what she loved.
That's not to say that her character was always happy. When her leg was amputated following season eight's infamous plane crash, Arizona was wrecked with depression and PTSD. She lashed out. She caused pain. She was downright mean to her wife. In a moment of selfishness, she cheated on her. That too was a lesson for us. The sun can sometimes find itself lost in the darkness. And it can find its way out once again.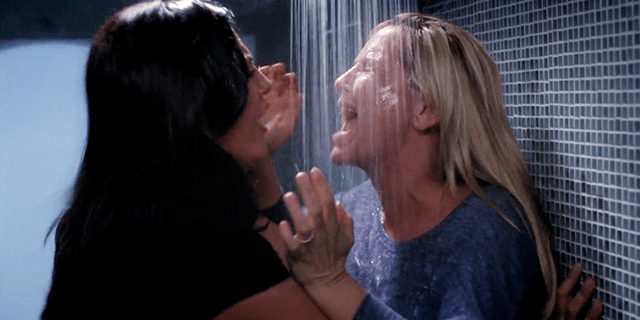 Perhaps the best part of Arizona's legacy is that even though she's taken her final bow, it's far from over. Every month, 200,000 people on Netflix start Grey's Anatomy over from the first episode. Thanks to the streaming service, 2.4 million people a year discover the show for the first time. When I was finding my way out of the closet, I would watch The L Word in secret and the hurriedly cover my tracks so my mother wouldn't know. Grey's is stealth. Can you imagine how many queer girls will stumble on this show and be able to watch it openly? Who will see a hopeful, positive glimmer in Arizona of who they want to be? Who will cling to it at a time in their life when they need it most? Who will binge it on their laptops or phones, make memes, share clips with friends? The breadth of this show's impact, it boggles the mind.
Arizona did her part to lead the way in a cohort of seven queer women on Grey's Anatomy. They make up the largest grouping of their kind in network television. Over the course of 14 seasons, there have been four queer women regulars — Arizona, along with Callie Torres and Erica Hahn, who each preceded her, and Leah Murphy for a few seasons in the middle. There've been three queer women reccurring characters — Penny Blake, Eliza Minnick, and Carina DeLuca. That history couldn't have happened without Arizona.
So, goodbye Arizona Robbins. And thank you. Thank you for being A Good Man in The Storm.