Heather Hogan, Senior Editor
Haven Kimmel's first memoir, A Girl Named Zippy, was a New York Times bestseller and she followed it up with this book, which didn't receive quite as much attention but was even more hilarious, incisive, and poetic. It's about Kimmel's coming of age and how her mom's decision to get up off the couch and go to college — despite the fact that she had no money, no transportation, no support from her controlling and emotionally abusive husband, and no experience at all in higher education — informed everything about Kimmel's transition from clumsy kid to gangly teen to successful adult. It's not really about breakups, but it's actually all about breakups. It's infused with hard-won hope. And it includes one of my favorite ever quotes, which feels just exactly correct for a breakup: "I wanted him to retell my whole world to me, everything I'd done and seen, and everything I would ever see or do, so that I could understand, even in reverse, how amazing and gorgeous and fabulous and insane and wretched and perfect, perfect, perfect it all had been and would be."
Reneice Charles, Staff Writer
This book is always exactly what I need after a break up. It's not meant to make you feel better at all, there is nothing uplifting or self-helpy about it, it's just a real as fuck work of literary art about all the thoughts and baggage and bullshit that surround exes and the way we relate to having them, being them, and meeting them. It's also hilarious in it's raw honesty and laughter is great medicine for a broken heart. I read this to remind myself that eventually everything I'm feeling and all the unhelpful revenge urges I'm fighting will pass and this person will be neatly added to my ex-files.
Crush, Richard Siken

Alexis, Staff Writer
I think of Richard Siken's Crush when I think of breakups. It feels like a book where you're trying to pull yourself to the other side of the breakup but you keep getting your feet quicksanded in nostalgia. (Like, "I couldn't get the boy to kill me but I wore his jacket for the longest time." "I'm battling monsters, I'm pulling you out of burning buildings/and you say I'll give you anything but you never come through"?? "If you love me, Henry, you don't love me in a way I understand" LIKE LET'S GOOOO!!!) I also think of it because I was introduced to Siken through possibilist's fanfiction and even though most of them end happily, I still remember the breakups best.
Alaina, Staff Writer
When I think about the book I'd want to read during a breakup, it would definitely have to be hilarious and I would hope that the characters in it are messier than me and my ex. Hot, Throbbing Dykes to Watch Out For covers all of those bases. It's smart and sexy and funny and very messy. And it's by Alison Bechdel, whose work always feels comforting to me. Sexy lesbians with drama more intense than my own? Sign me up!
Women, Chloe Caldwell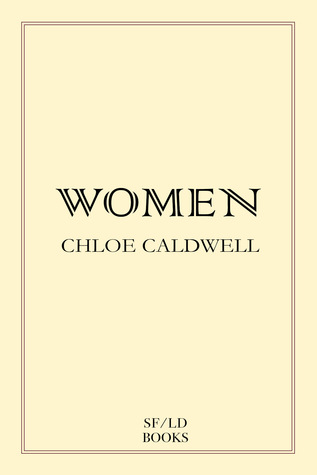 Kayla Kumari Upadhyaya, Staff Writer
Something really cool about Chloe Caldwell's debut novel Women is that men do not speak in it. Imagine that! Something else that's cool about Chloe Caldwell's debut novel Women is that it'll completely ruin your life in a matter of hours. It's a quick read, and once you start, you're fully in it, thrown into the tumultuous tides of young, obsessive love. The two women at the center of the book are nineteen years apart (so hello you Carol heads, this one's for you). Warning: Their story will wreck you!!!! Women tackles the come down of a relationship as brilliantly as the tense, passionate build-up.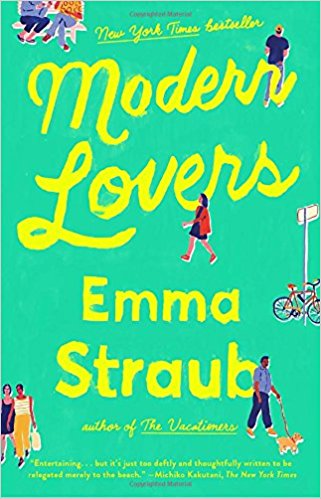 Valerie Anne, Staff Writer
Modern Lovers was easy to read and almost boring in the way it went through the everyday lives of adults that were friends in their youth… but that's kind of why I loved it? Because it was just so simple but so, so queer. The writing it witty and fun and, as a New Yorker, I love when a book gets the essence of the city right. And I won't spoil who, if anyone, breaks up in this book, but break-ups are kind of always on the table as the two main couples hit a rough patch in their relationships around the same time.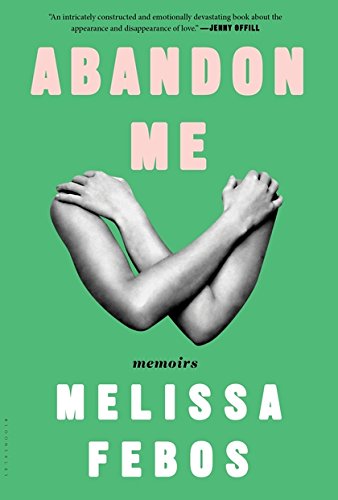 Carolyn Yates, NSFW Editor and Literary Editor
Melissa Febos's Abandon Me is the most perfect breakup book to have ever existed. Though exploring her affair with a married woman, her tendency to abandon herself for a partner, her worry in turn that she will be abandoned, Febos learns that the thing she fears most — getting left — is actually part of what she needs to be herself. Here's how it ends:
"It is true that every love is an angel of the abyss. Every lover is a destroyer. I had to be destroyed to become something else. To become more myself. But this freedom? It is worth it. It is worth everything."
Bluets, by Maggie Nelson
Riese Bernard, Editor-in-Chief
This book makes me want to write [and by "write" I mean "finish"] a breakup essay. It didn't make me feel better, but it made me feel less alone, which is a style of hope, maybe. It's about the color blue but it's also about love and betrayal and the everlasting agony of not being able to move past a thing despite that thing being undeniably bad for you, and never having been exactly what it seemed to be. It's meta, I guess, reading a book that is so full of the author's account of reading books herself, of the concepts that felt specifically poignant or relevant in the wake of her grief. Bluets wants to find beauty, even if it hurts, in pain and indignity. I want to believe that this is true: It must be admitted that hitting the wall or wandering off in the wrong direction or tearing off the blindfold is as much a part of the game as is pinning the tail on the donkey.
Rachel, Managing Editor
This is slightly cheating because this is also my go-to book for everything and my favorite of all time, but I think there are a lot of good reasons why it was the first thing I reached for after my most recent big breakup. First of all it's completely devastating, so if you're looking for something to match how gutted you feel, great news! More than that, though, it's a book that really deeply understands how and why people love each other, and how fundamentally that's connected to the ways they hurt each other. Of the several main characters and their complicated emotional entanglements with one another and the various (self) destructive ways they cope with them, at least one is sure to resonate in a way that is excruciating. But also maybe healing in some ways — one of the best things about Baldwin is the deep well of compassion he draws from for everyone in this book, even at their most destructive and unlovable, something that might be useful if you're in a headspace where it can be difficult to see yourself or your ex as people who may have hurt one another badly but are still worthwhile humans.