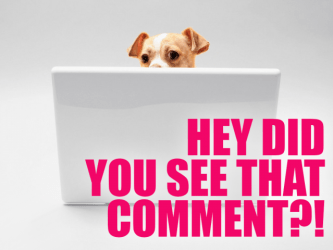 This has been a roller coaster week. My mom voted for Bernie Sanders, which I thought was interesting because we're talking about my mom here. Then she said that, if it came down to it, she'd vote for Trump in the general election, which I found disturbing. Also the passenger side headlight on my car stopped working and Carrie thinks I'm breaking the law by driving around with one headlight. If it's good enough for The Wallflowers, it's good enough for me, I say. But everything will be all better because Carrie is taking me to see the new Tina Fey movie.
Autostraddle dot com had a much better week than me!
Super Tuesday happened. Heather and Rachel live blogged it. I laughed out loud at least 3 times and even quoted Rachel at the dinner table that night.
The Oscars also happened. Riese wrote an unbelievable detailed piece about 88 years of racism in the Academy Awards. I learned a lot.
Heather, on point as always, had some good advice on how I can deal with my mom if/when she finally does vote for Trump.
A lot of our Team Members and SO many of you talked about labels and identity. It was basically a master class in modern queer theory. Personally, I identify as a honey badger.
Mansplainations are literally the worst, but Erin writing about them is the best and you, the sharpest of tacks, and your comments are better than the best.
Kaelyn wrote a really heartfelt piece about losing pets. As someone who recently lost a cat of 16 years, I really needed this.
Also horoscopes! And Comments!
---
On When You Need Them Least: Mansplainations:
The This Bra Hurts My Brain Award to Sally:

On The Fosters Episode 316 Recap: Nope.:
The Processing Award to queer girl: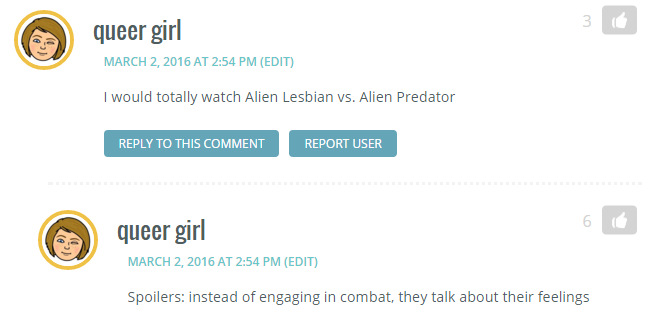 On 2016 Super Tuesday Open Thread and Liveblog:
The You Do You Award to Jay: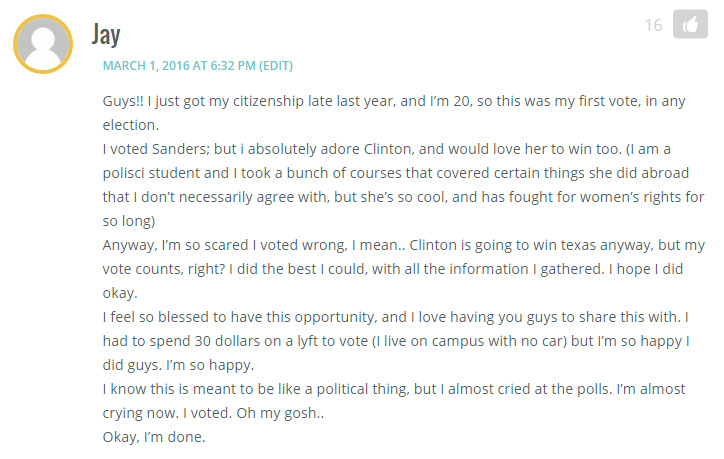 The Crystal Gems 2016 Award to queer girl: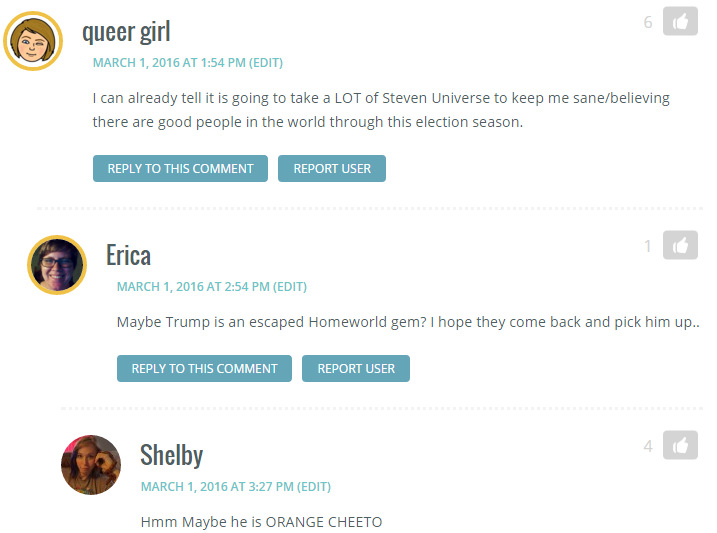 The The REAL Birther Controversy Award to amidola: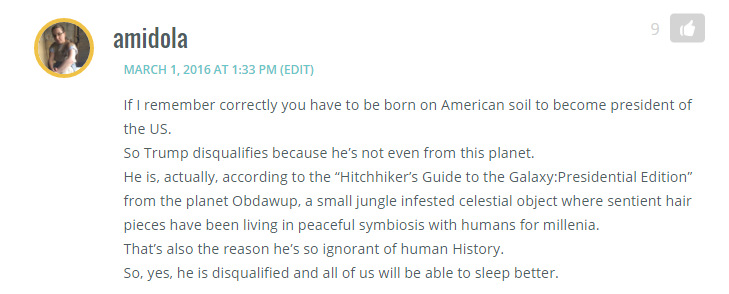 The Best Use of the Word "Fart" on the Internet Award to Hat:

On What I Wore: Navigating the Heternormative Patriarchy (Part One):
The Barking Up the Wrong Tree Award to queerpritch:
On 25 Unsolved Lesbian TV Mysteries Sarah Shahi's Nancy Drew Should Investigate:
The Jenny Lives Award to Melissa: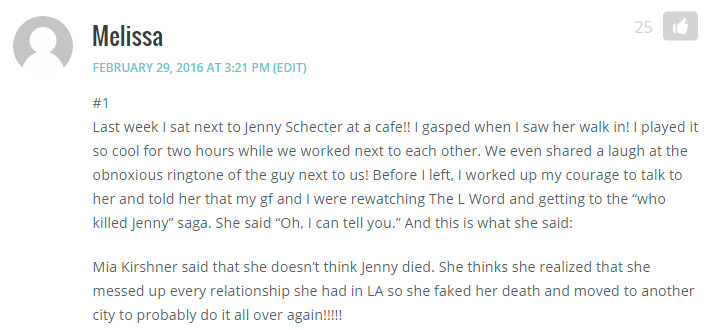 ---
See a clever, hilarious or thought provoking comment around this website-ship? Email it to me at: bren [at] autostraddle [dot] com!