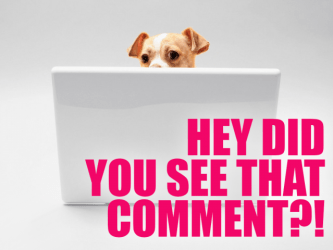 Greetings Valentines, Mardi Gras enthusiasts and lapsed Catholics who still give things up for Lent! What a busy week, huh? Hearts, beads, ash and meteorites. Autostraddle even got new servers which should mean the end of an era of slow loads and pesky error screens (we hope!).
This week Marni taught us how to cook fish and impress the ladies while Larisa and Dana of Stand TALL Wine Co got us all boozed up on Genetic wine. There were also pancakes and movies and adorable photos of speed dating queers. Thursday was all lovey dovey with both homemade and printable V-day cards, a mix from Ellie Herring and poets talking about their favorite love poems.
Autowin meets Autostraddle in Riese and Laneia's new Blog Anything column, and did you hear that we're seeking trans* women to contribute to a new column, trans*scribe? Be sure to apply by March 1st if you fit the bill!
---
On Valentine's Day Cards You Can Print Your Damn Self:
The Kärlek Award to jen: "are your eyes ikea? because i'm lost in them"
On Call for Submissions: Trans*scribe:
The Powered By Babeland Award to Shelby: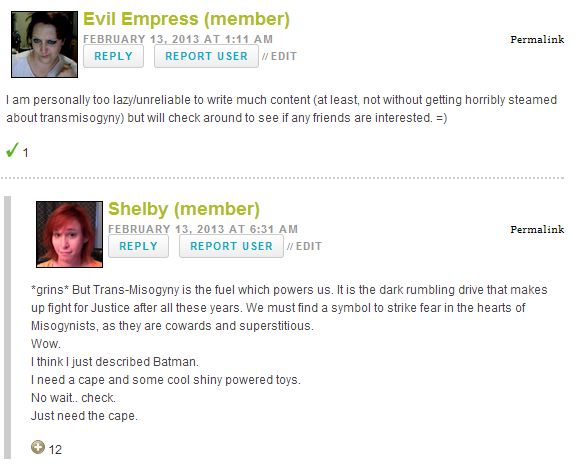 On Idol Worship: Two Idols Are Better Than One:
The Wordsmith Award to Jay: "I just tried to write a reply that portrayed just how cute yet badass these women are.
But I couldn't.
Too bute and cadass for words….so I made up my own?"
On veer nyc: Actual Androgynous Clothing For Women:
The Supermom Award to Jill:


On Win Tickets to Tegan and Sara's Sold Out Concert in New York:
The Haiku Heartthrob Award to these clever folks:




On Ten Things I Wish I'd Known When I Started My Transition:
The This Marriage Was Made Possible By Annika Award to shewasnice: