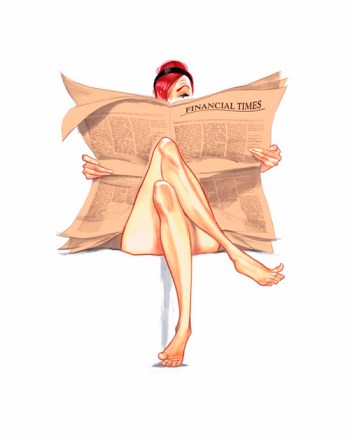 HELLO and welcome to the 63rd installment of Things I Read That I Love, wherein I share with you some of the longer-form journalism/essays I've read recently so that you can read them too and we can all know more about being an ICU nurse! This "column" is less feminist/queer focused than the rest of the site because when something is feminist/queer focused, I put it on the rest of the site. Here is where the other things are.
The title of this feature is inspired by the title of Emily Gould's tumblr, Things I Ate That I Love.
Falling Hard in New Orleans (October 2012), by Eva Holland for Vela Magazine – "In the beginning, you were angry. When The Other Girl first tracked you down and you went to that yuppie bar on Magazine St. and the truth about him and you and her began to come out. She wailed into her white wine, "My mother warned me about bartenders in the Quarter!" and you thought, "Shit, nobody warned me."
The Upside of Distraction (February 2013), by Benjamin Nugent for The New York Times – The thing that happens when you concentrate on your writing and absolutely nothing else is called "monomania," and I'm a bit scared of it now.
Critical Care: The Making of An ICU Nurse (November 2005), by Scott Allen for The Boston Globe – Due to a shortage of nurses, some nurses are entering the Intensive Care Unit right after finishing school. This article follows one of the newbies as she acclimates to her new position and develops a tense relationship with her supervisor in a busy unit where nurses are saddled with more responsibilities than ever and the smallest misstep can be fatal.
Through the Cracks (February 2013), by Sue Sanders for The Rumpus – "I felt an adrenaline surge. It was a bit like I was floating above my life, watching someone else's, but at the same time it was also so real that it shimmered around the edges. This was the same disconnect I'd felt a few years earlier, when I called 911 while my ex wrestled with his seventy year old father over his car keys, my ex's eyes wide from days of psychosis and nights without sleep." 
Diary: Google Invades (February 2013), by Rebecca Solnit for The London Review of Books – "All this is changing the character of what was once a great city of refuge for dissidents, queers, pacifists and experimentalists. Like so many cities that flourished in the post-industrial era, it has become increasingly unaffordable over the past quarter-century, but still has a host of writers, artists, activists, environmentalists, eccentrics and others who don't work sixty-hour weeks for corporations– though we may be a relic population. Boomtowns also drive out people who perform essential services for relatively modest salaries, the teachers, firefighters, mechanics and carpenters, along with people who might have time for civic engagement. I look in wonder at the store clerks and dishwashers, wondering how they hang on or how long their commute is. Sometimes the tech workers on their buses seem like bees who belong to a great hive, but the hive isn't civil society or a city; it's a corporation."
The Science of Sex Abuse (January 2013), by Rachel Aviv for The New Yorker – This reminded me of another piece I'd read recently about the ethics of To Catch a Predator. The question here is; "Is it right to imprison people for heinous crimes they have not yet committed?"
Battling College Costs, One Paycheck At A Time (February 2013), by Ron Lieber for The New York Times – Great piece looking at how kids are trying to get themselves through college without debt or parental support, and the sacrifices they must make in order to do so (lower grades, no social lives), and why the republicans who think college tuition isn't a problem are totally full of it.
My Favorite Author, My Worst Interview (February 2000), by Donna Minkowitz for Salon – In which a Jewish Lesbian Radical interviews homophobic Mormon Sci-Fi writer Orson Scott Card, author of her favorite book, Ender's Game, and realizes about ten minutes in that he's a really awful human.
Interview: Lena Dunham (Febraury 2013), by Miranda July for Interview – Miranda July interviews Lena Dunham and it starts like this – "As soon as we'd placed our orders at a French-ish café in the Silver Lake section of Los Angeles, we plunged into a conversation about love between girls—both platonic and romantic. I began to describe my first real relationship, which was with a girl, and Lena immediately asked, "How did you feel about her vagina?" It's actually a really interesting interview, although I suspect that affection might be directly linked to my own personal demographic of girl.
Is Dr.Oz Doing More Harm Than Good? (February 2013), by Michael Specter for The New Yorker – I always find these articles really reassuring because people like Dr.Oz make me really fucking skeptical. It talks about his history, the difference between what he promotes and how he acts in his actual life, his embrace of controversial alternative medicine and how good medicine often loses out to entertainment value. It's also interesting that his wife's attitude about certain health issues are so different form her husband's.