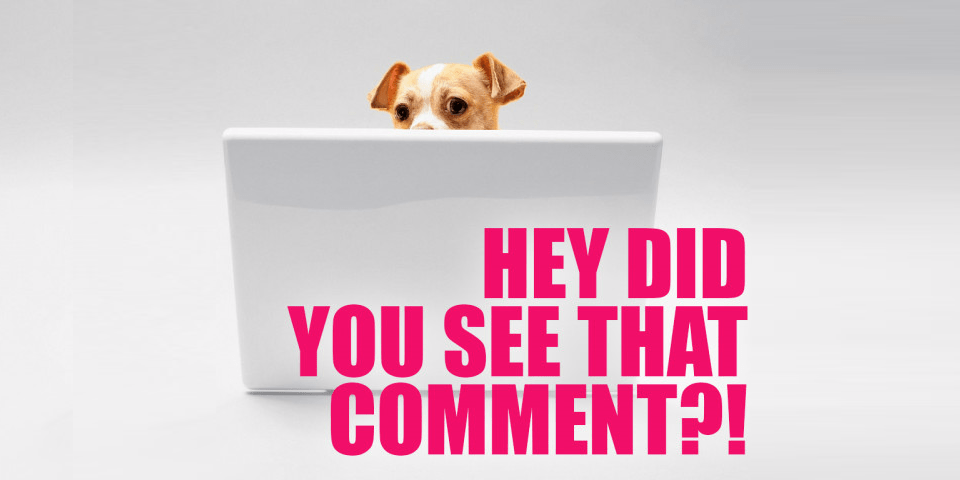 Hi there, fireflies! Is it sweater season yet where you live? How I long for sweater season!
This week, Kayla's got the camp shirts and trousers to help us dress like my two dads, A League of Their Own's Jess and Lupe.
Need to float a bit past reality? Lily has a playlist for that!
Nico would like to welcome you to the A+ Discount Marketplace. What! A! Perk!
You poor, unfortunate souls! Em knows which queer-coded Disney villain you are.
Niko brought us an ode to the high-waisted skinny jean.
Carmen Maria Machado stopped by with an exclusive excerpt from upcoming horror anthology It Came From the Closet!
For You Need Help, I wrote about an unfortunate truth: if you want to date, you're probably going to have to ask some people out.
Sai wrote about the indelible cultural legacy of Christina Aguilera's Dirrty video.
Meg would like to cordially invite you…to rest.
And then there were your comments!
---
On 15 of the Most Chaotically Bisexual Things I Did as a Bisexual 15-Year-Old:
The Game of Passwords Award to Hannah:
On Introducing the A+ Discount Marketplace!
The Perky! Award to Courtney and Sage:
On Things Change, but High Waisted Skinny Jeans Are Forever:
The Long Bitch Award to Mary:

On 7 Pressing Questions I Have for Myself After Moving:
The Glove Lunch Award to Theodora:

And the Phantom of the Bruising Award to bloodmadeofcoffee:

On Hulu's "Rebootwp_postsIs the Most Hilarious Lesbian Chaos I've Ever Seen:
The Greer Hive Award to Dkc2017:
On This Bluetooth Receiver Changed My Life, Now I Can Silence the Sports Men in My Home:
The Layers Award to Mary: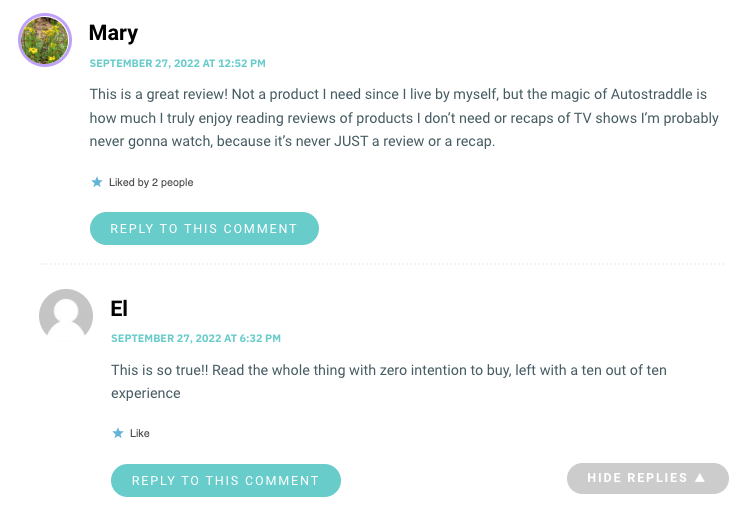 And on How to Rest:
The Breathe Into It Award to A: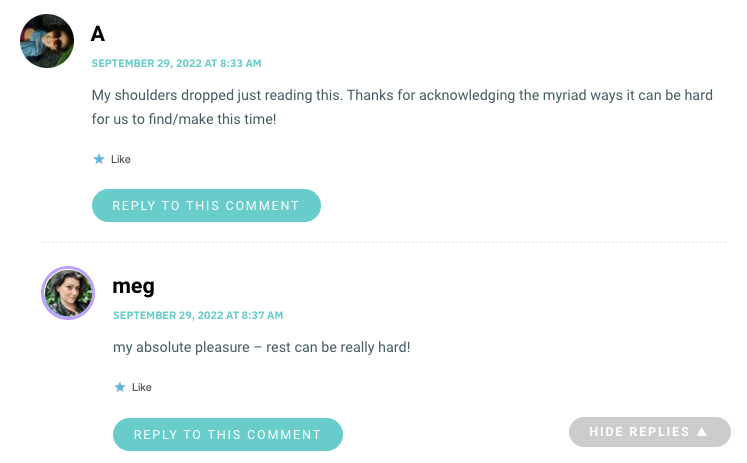 ---
See a comment that needs to be here? Let me know! Tag me [at] queergirl or email me at darcy [at] autostraddle.com!