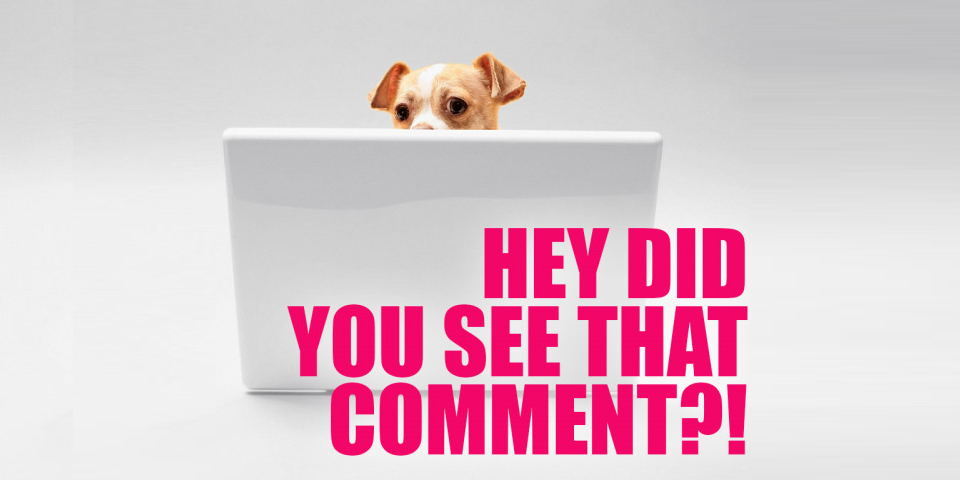 Hello! The Comment Awards come to you this week from a friend's kitchen table, because I am ON VACATION! That's right, I was lovingly awoken at five a.m. by a gentle bite on the nose from a very attentive cat (who, I have been informed, was hungry), and I couldn't be happier. Fuck the primaries! Let's go outside and feel the sun on our faces! Let's live our very best lives today!
This week for The Dyke Kitchen, Kamala dove into that absolutely most alluring of breakfast items, the breakfast sandwich.
Mandy wrote this essay you should read RIGHT NOW: Ain't I A Bottom.
For Autostraddle's Week On Being Alone, Malic wrote about being young, gay, and divorced, and Christina's got some romance novels to read if you're perpetually single; Jehan wrote about the trouble with roommates, and Riese brought us the definitive guide to life after love! Bless us, everyone!
Yao's beloved Baopu series, much of which has been published right here on this very website, is now available in a collection called Everything Is Beautiful, And I'm Not Afraid! You and I can buy it, right now! I am! So! Excited!
And! Kate wrote about Love is Blind, the new straight dating show from Netflix that is absolutely chock-full of lesbian processing. (I have FEELINGS about this show, and all of them are about the illusion of intimacy that talking for hours and hours and hours can create, and how that's why all of my queer relationships move too quickly! It's fine! I'm not fine!)
Lol, then there were your comments!
---
On The Dyke Kitchen: What's In Your Breakfast Sandwich?
The Eggs of Prey Award to Bettyonit:

On Ain't I A Bottom:
The I! Am! Ready! Award to herekitty:
On Sunday Funday's Reflection Shows Who We Are Inside:
The Productivity Award to Chandra:

On Also.Also.Also: After 14 Years the Dixie Chicks Are Back, Update Your Misandrist Playlists!
The Not Ready to Make (Kindergarten) Award to Caitlin:
On Yao Xiao's "Everything Is Beautiful, And I'm Not Afraidwp_postsIs as Queer and Hopeful as The Comic You Already Love:
The Infectious Enthusiasm Award to innaffaire:
On No Filter: USWNT Are The Best Aunties Imaginable, Will They Be Mine?
The Dangerous Game Award to Caitlin:
And on Dice for Every Kind of Queer Dungeons & Dragons Player:
The Found Wanting Award to Snow:

---
See a comment that needs to be here? Tag me! I'm [at] queergirl.