If you've been reading Autostraddle for any length of time, you've no doubt deeply identified with Yao Xiao's long-running Saturday Morning Cartoon, Baopu, at some point or another. Which means you'll be thrilled to hear that her first comic collection, Everything Is Beautiful, And I'm Not Afraid, has been released and you can now hold it in your very own hands! Everything Is Beautiful is one part beloved comics, one part brand new material, and all parts trademark Yao — warm colors, probing questions, deeply personal reflections, and an endless exploration of the binaries Yao has spent her life trying to navigate.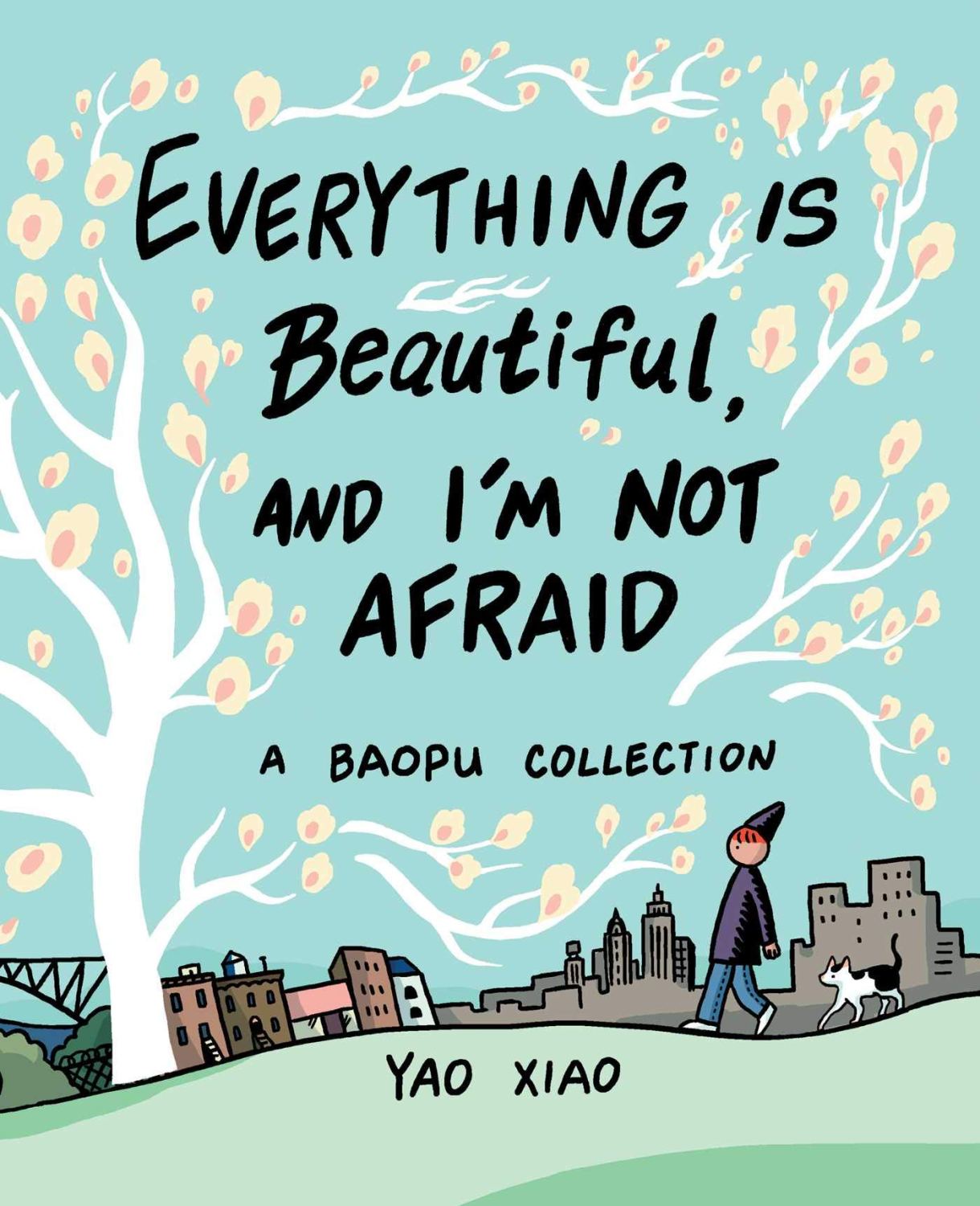 Everything Is Beautiful opens with Yao coming out to her mother as bisexual, and revisits her mother's heartbreaking response throughout the book, finding reconciliation, if not resolution by the end. There's plenty of other queerness too. The laughter and tears of queer romance. The joy and relief of found family. Cats! And gender expression, too. In one of the book's most poignant comics, Yao walks through a dozen side-by-side scenarios — femme in one, androgynous in the other — and finds each interaction to play out completely differently, except for the racism and xenophobia she experiences in the final panel. That's not reserved for any gender presentation.
Yao's parents still live in China, where she was born, but she's been living in the United States for a decade, which is another dichotomy she spends lots of time contemplating and trying to harmonize. Her immigrant experience has been informed by four years under the Trump administration, and she makes no apology for laying the pain and trauma of these years bare. (Yao actually expands on her most famous comic, about apologizing, in the book!) She wonders where home really is, and who she really is as she tries to reconcile many cultures inside herself. She misses her family, but is pained when she visits them. She's trying. They're trying.
And while Yao doesn't shy away from the hard stuff, she also doesn't ever give herself over to bitterness or despair. At least not for too long. Her hope is hard-won. Not optimism, exactly. But realism. She believes in gratitude and kindness and miracles. There are no hokey sayings here. No false promises that everything will be okay. When Yao says "everything is beautiful" she means it, even the pain; and when she says "I am not afraid" it's not because there's nothing to fear. It's an open-hearted acknowledgment of her own resilience and her capacity to see and embrace what's good and beautiful in her world — including what's good about beautiful about herself.