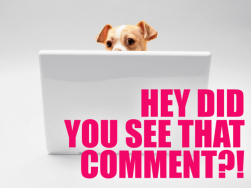 Hi friends! Did you have a happy Halloween? The tiniest ever trick-or-treaters came to my door — a two year-old zombie who wasn't even steady on her feet yet said "fank oo!" when I dropped candy into her bucket — and it was so cute and perfect I died. Now I'm a ghost, which is very on trend this Halloween, so that's just fine.
This week, Reneice made roasted pear butter in Femme Brûlée, and it sounds AMAZING.
Just in time for Halloween, Rachel brought us 15 horror films with queer women – and they aren't psycho killers (mostly)!
Did you dress up for Halloween? Vanessa wants pics of your amazing costumes!
Heather's been back at work for like two seconds and already, she brings us this amazing list: 22 Lesbian, Bisexual and Trans Women Athletes Who Changed the Game.
Riese wrote this, it is absolutely everything, don't forget your box of tissues.
And then there were your comments!
---
On Is There Something Queer About Being Single? (Narrator: There Is Not.):
The We Are the Weirdos, Mister Award to Thesaria and Lex:
And the Dinglehopper Award to Monique:
On 22 Lesbian, Bisexual and Trans Women Athletes Who Changed the Game:
The Gaybells Ring, Are You Listenin' Award to ebook:

On No Filter: Seriously, Sarah Paulson And Holland Taylor, This Is Too Much:
The Did I Fall Asleep? For a Little While Award to Evan Rachel Would:
On Pop Culture Fix: "Sweetbitter" Gets a Lesbian Bartender, "Black Lightning" Gets a Bisexual Half-Amazon, "Thor" Cuts a Queer Moment and Other Stories:
The Metal Aird Award to Rous Rose and Lex: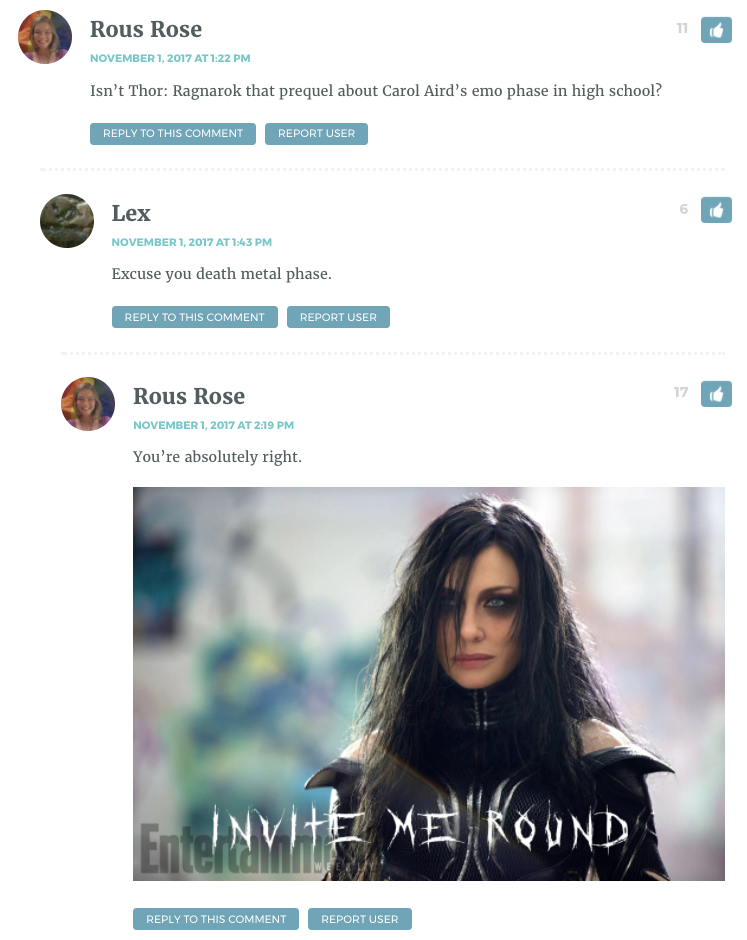 The You Rang? Award to Blackmar and owl:
And the Barb + Nancy 2k17 Award to Katie:

---
See a funny or amazing comment that needs to be here? E-mail me at queergirlblogs [at] gmail [dot] com!