Happy Halloween, y'all! As everyone knows, Halloween is The Holiday Of Our People, and also can (and should!) be celebrated for the entire month of October. Now we're finally at the ultimate day of celebration – October 31 – and I would like to be the first to wish you a very happy Halloween, to encourage you to go all out with whatever plans you have this evening (whether it's a costume party or a decorative gourd photoshoot or roasting squash or watching Hocus Pocus or reading Autostraddle dot com), and to let you know your hair/hat/wig/makeup/fake blood/animal onesie/etcetcetc is looking really, really good today.
I'd also like to invite you to send me photos of yourself, dressed up for Halloween, for a community gallery! Your costume can be spooky, it can be silly, it can be sexy, it can be funny…whatever it is, if you're a queer person who dressed up for Halloween, I wanna see photographic evidence!
Send your high quality picture and info to me at vanessa@autostraddle.com with the subject QUEER HALLOWEEN. Copy/paste this into your email and fill in the blanks with your info: NAME / AGE IN PHOTO (optional) / WHAT YOU ARE DRESSED UP AS. If there are multiple people in your photo, include info for everyone. Please only send one photo of each costume – if you dressed up in multiple costumes you may send one photo for each costume, but do not send multiple photos of the same costume. I will not include them and you will make me cry. All photos should be sent to me by Saturday, November 4.
To get this party started, here are some photos of Team Autostraddle celebrating Halloween 2017.
---
Keely, 25 as Linda Belcher and Carrie, 29 as Bob Belcher of Bob's Burgers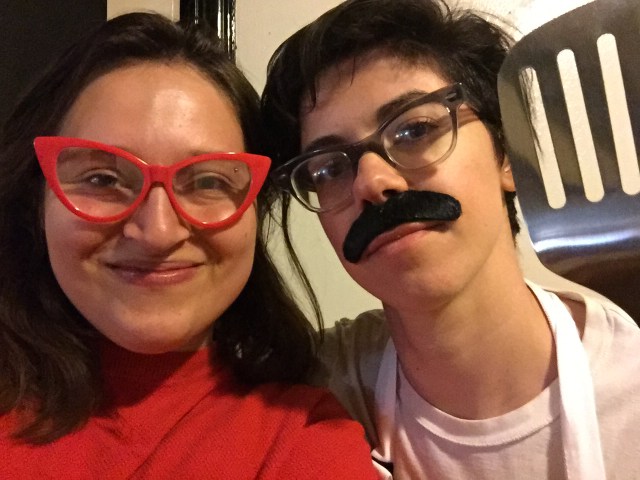 ---
Creatrix Tiara, 32 as a Gold Space Queen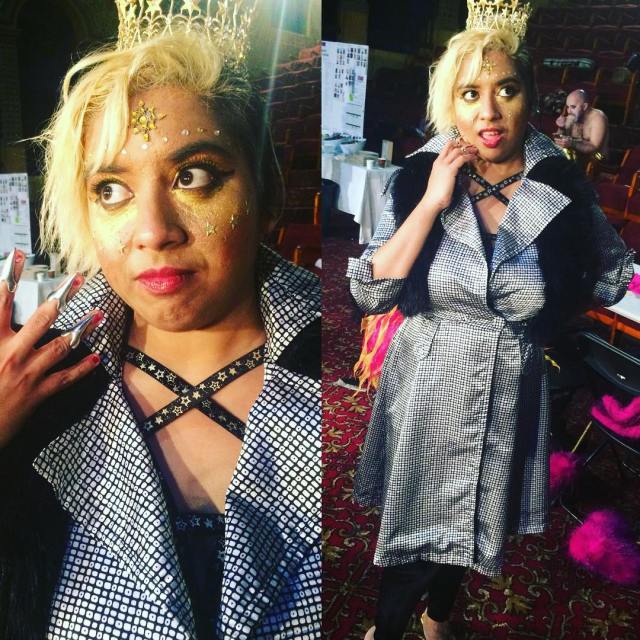 ---
Mey, 30 as Slutty Velma and Reneice, 28 as Bellatrix Lestrange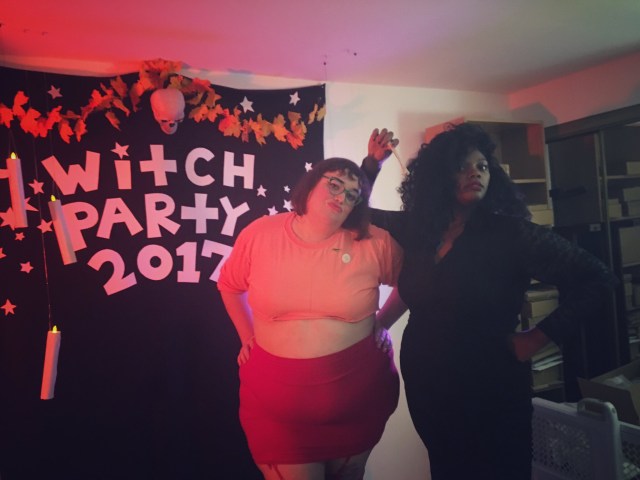 ---
Nora, 30 as A Bad Period
---
Vanessa, 28 as a Slutty Cheetah, Duh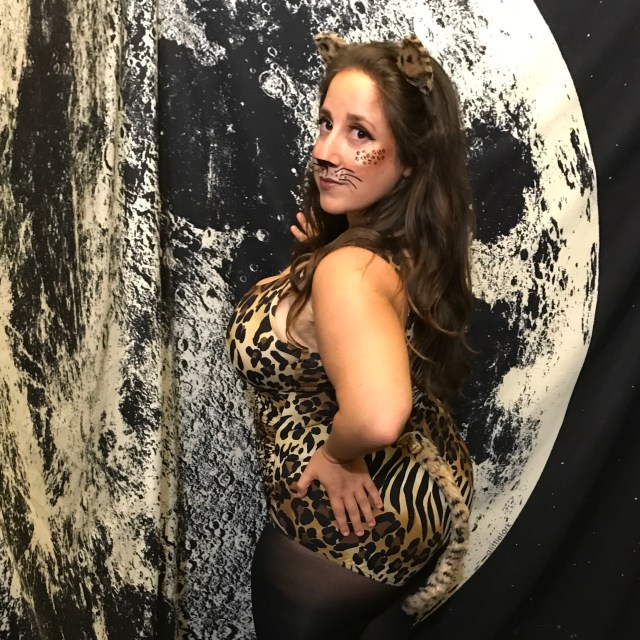 ---
Gloria, 26 as Carrie and Yvonne, 26 as Satan's daughter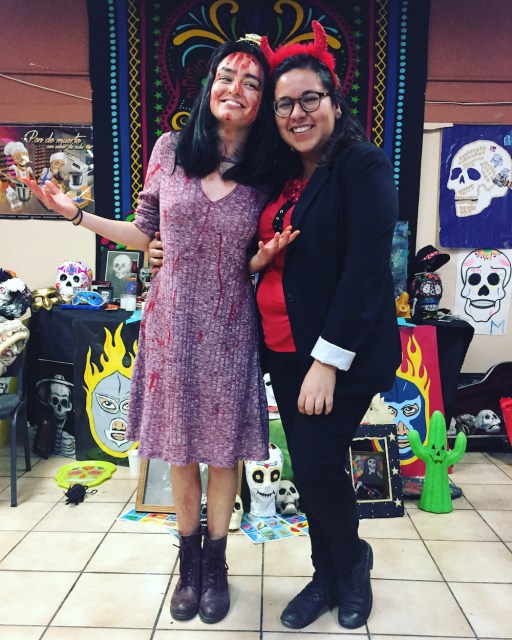 ---
You're welcome. Happy Queer Christmas! Can't wait to see your pictures so I can put together the family photo album of our queer dress up dreams.