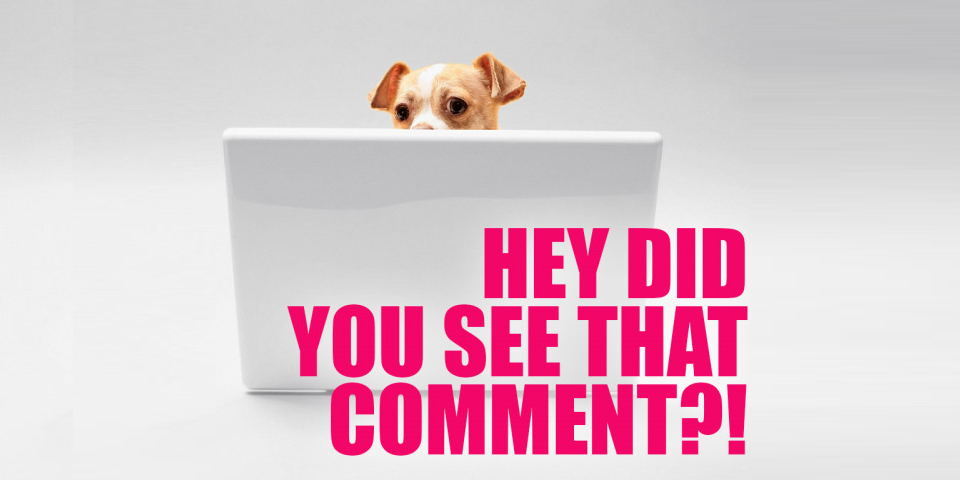 Hi, boos! I'm tired! I bet you're tired too! But listen: every day for fourteen days, I have gone for a (responsibly distanced, solo) walk, and every day for fourteen days, I have watched spring wake up so many different, perfect wildflowers in the pastures near my house. I've watched big, bright, fluffy clouds roll in, and I've stood there long enough to watch them roll back out again, headed for the mountains. And those things aren't a lot, but some days, they're enough.
(Plus, I am now the proud owner of a puzzle called CAT ZODIAC!)
I hope you're well today. I'm glad we're here together.
This week, Vanessa brought us THE quintessential guide to living your best life in the Group Chat.
You sheltered-in-place with Autostraddle over on Instagram Live, all week long! ❤️
Lou interviewed Barbara Marie Minney, a trans lesbian poet, for the latest Respect Your Elders.
Domonique! Provost-Chalkley! Came! Out! On! Her! Birthday! Wayhaught INDEED.
Need some Basic Butch breakup fashion? Holly's got you covered.
Therapist and Straddler Christina wrote about protecting your mental health in the age of COVID-19.
And then there were your comments!
---
On Duolingo is Gay! And It Could Be Gayer!
The Queer Culture Award to andreac:
On 57 Strong Feelings You Had About The L Word's Catastrophic Season Three:
The Apocalypse Pool Award to Deli Twotone and Jessica: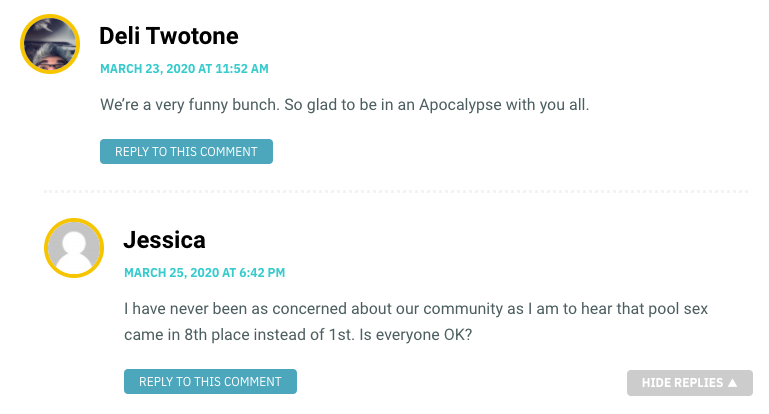 On Surprise, You're In A Long Distance Relationship Now!
The Both Sides U-Haul Award to Lavendula:

On Shelter In Our Place: Autostraddle's Virtual Community Care Week:
The Daydream Boat Award to DreamboatSupreme:

On Dominique Provost-Chalkley Is Queer: "Wynonna Earp" Actress Comes Out on Her Birthday:
The Way! Haught! Award to Chandra:
On "One Day at a Time" Is Back When We Need it Most:
The A Mood Award to Caitlin:
And on In Love Wit Chu: Rapper Da Brat Has a Girlfriend, Is Dating Jesseca Dupart:
The Rapper's Wrapping Award to Stef and Al(aina):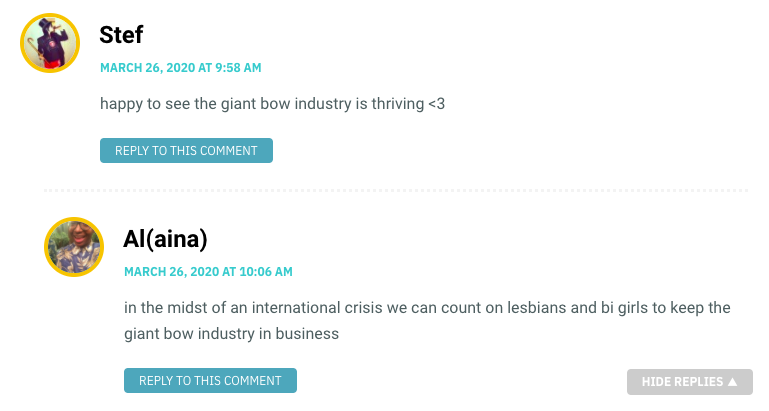 ---
See a comment that needs to be here? Tag me! I'm [at] queergirl.